Welcome to the New Age of Customer Service
Customer service is a bit more complicated than it used to be. Gone are the days of Yellow Pages. Enter a world with customer service technology like self-serve checkout lanes in the grocery, automated full-service ATMs, social media, chatbots, and artificial intelligence.
This new world presents an opportunity and challenge for businesses, particularly small businesses. On the one hand, customer service technology has become easier and cheaper to use. Small businesses don't have to depend on big marketing budgets or the right connections to reach a global network. They can reach customers around the world with a Tweet or blog. They can address customer service questions and complaints without a call center (using Zendesk, for example).
At the same time, this sheer amount of technology can be confusing. As a small business owner, your budget and time can only be stretched so far. You can't chase after every new technological gadget or software. Yet, you also can't ignore technology. Businesses that ignore the changing tide of technology ended up dying out.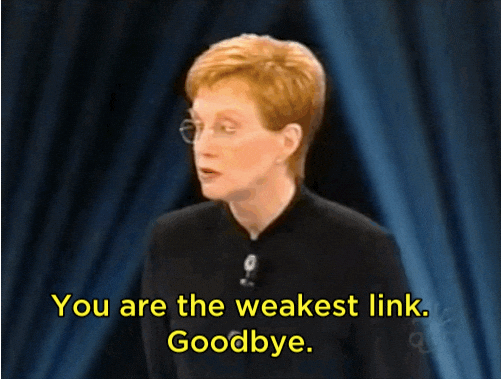 Finding the Balance Between Innovation & Service
So how do you maintain balance? How do you remain technologically relevant customer service without getting technically overwhelmed?
Finding this balance isn't easy. It isn't something you can find in a book or course. It's a mindset or a way of engaging with technology that helps you manage customer service in an era of constantly changing technology.
You can start the process of developing that mindset with 4 simple questions.
What gaps will this technology fill? 
One attitude that businesses of all sizes need to embrace is adapting to change. As a business owner, you need to get in the habit of identifying and closing gaps in service. These gaps will be created by your customers and your competitors.
Your customers want faster, better, and cheaper. Your competitors will try to offer the same. To remain competitive, your business needs to take a look at your customer service process. Look at the areas that can be improved. Identify what parts of your customer service process could be improved than experiment with technology to see if it might be worthwhile.
What limits do we have in regards to technology? 
Every business will have limits, even the most profitable business. There's only so much time, staff, and energy you have to go around. Small businesses, understandably, will have more limits on what they can't buy or don't have time to use it.
For example, let's say that you to offer an option on your website for a live chat. Before you shop options, start asking yourself a few questions: How much money do I want to invest upfront on a monthly basis? Do I have any special software that needs to integrate with live chat? How much training will this require?
How will this technology impact our employees?
Every technology you add to your business will first encounter your internal customers, your employees. In the rush toward something new, business owners forget this simple fact. To make the best use of any technology you choose for your business, you need to let your employees know why you chose it and how it will affect them. Otherwise, employees will not bring their full effort into using it.
How will this new technology impact our customers?
Adopting technology simply to be competitive will not work. You need to adopt technology to better help your customers and employees engage with your business. When you make a decision to use (or even experiment) with a new technology, keep asking yourself "How will this change affect customers?".
Customers are willing to change with a business, up to a point. If a customer has to put in too much effort, they will leave or complain. As a business, it's your job to figure out how to make things easier. Walk through any technology as a prospective customer. Ask prospective customers to try it out. See if there any barriers between what the customer wants to do and what they actually do.
What shouldn't we automate?
You don't need to automate. In fact, not everything should be automated. No matter what technology you use, you can automate your business' customer experience. You can't duplicate how a customer feels about your brand. This is the human aspect of customer service that can't and shouldn't be automated. The non-technical aspect of your business, how your customers feel after interacting with your business, is the greatest asset your business will ever have.
Prepare for the Future of Customer Service Today With the Right Mindset
The objective of these four book questions is simple. Reflect. Many business owners hold a defensive strategy toward technology. They either adopt technology too quick or wait too late. Neither approach is healthy for a business.
A better approach is a proactive stance where your business actively uses the right technology and ignores the rest. It is choosing technology that helps you achieve the right goals, rather than someone's else goals that will lead you to technological mastery.
Some books to Consider
Custom Nation: Why Customization Is the Future of Business and How to Profit From It by Anthony Flynn and Emily Flynn Vencat
Marketing Automation For Dummies by Mathew Sweezey
Predictive Marketing: Easy Ways Every Marketer Can Use Customer Analytics and Big Data by Omer Artun and Dominique Levin
CRM For Dummies by Lars Helgeson
Some DIY Marketing articles to consider
5 Quick Ways to Automate Social Media Marketing
The DIYMarketers Guide on How to Choose a Marketing Automation Tool (includes recommendations)
Email Automation in 2017? Top 3 Email Marketing Platforms for Higher Conversions
Twitter Chats on Customer Service & Technology
Your Brain on Email: How Artificial Intelligence is Transforming Email Marketing
How to Overcome the Fear of Online Customer Service
Small Biz Technology and the Productivity Paradox
Save