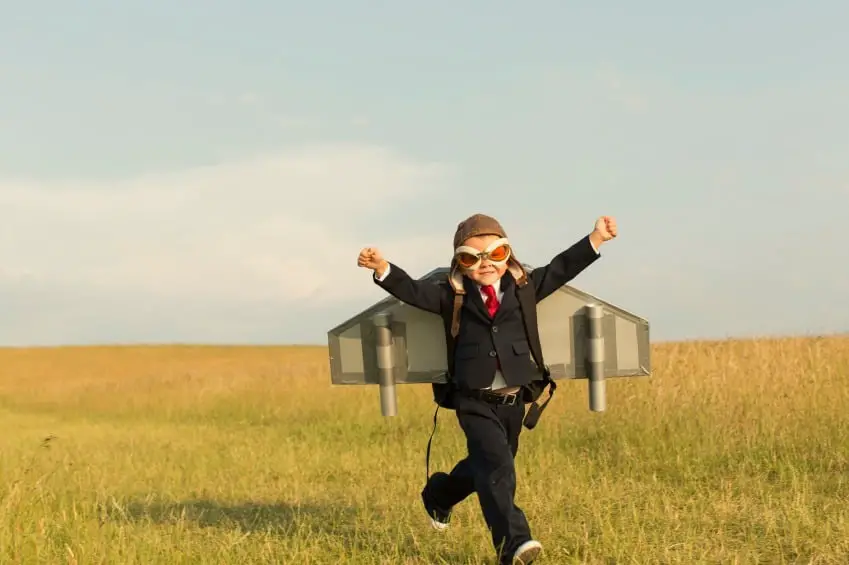 Are you a small business owner with a less than complete LinkedIn profile? You have your reasons; I get it, it takes too much time, it doesn't make you any money, blah, blah, blah. All I have to say to that is — if you say so.
Personally, I think that LinkedIn is the most efficient networking tool on the planet. Just think about it; if referral marketing is the most cost efficient marketing on the plant, and LinkedIn allows you to network and build relationships without leaving the comfort of your home at a pace of ten, twenty or fifty connections per day — how is LinkedIn a waste of time and energy exactly? It isn't.
LinkedIn powers up your marketing and referral funnel like no other tool and if you're looking for a way to develop quality leads, partnerships and referrals, then LinkedIn is your tool.
11 LinkedIn Tips You Can Use to Power Up Your Networking Right Now
Write your summary to your ideal client.Think of your LinkedIn summary as a brochure and write it to your ideal client; ONE person. Imagine that you were introducing yourself to someone and connecting with them with a question and then an explanation of their key problems and how you solve them.
Use keywords in your descriptions to get your ideal customer to find you.Take the time to search LinkedIn for the keywords you want to be found for. See what or who comes up and then choose a single keyword phrase to incorporate into your headline, summary, job descriptions, interests and skills.
Get recommendations, endorsements and testimonials.The best way to GET recommendations and testimonials is to GIVE recommendations and testimonials. It works on the reciprocity trigger. So take on the challenge of leaving at least one recommendation per day over the course of a month inside your network.
Use the professional gallery.At the bottom of your LinkedIn profile is a professional gallery where you can insert presentations, videos, even portfolios and case studies. Treat this as an opportunity to feature your work and to give your ideal customer a taste or sampling of what you do and how you do it.
Create a customized profile URL.You can also customize your profile URL. You want to do this because it makes your profile easier to find for people searching for your name and makes your profile easier to grab and share.
Use the name everyone knows.If your name is James Brown and everyone knows you as Jim Brown, then use Jim Brown as your LinkedIn name. This makes it easier for people to find YOU instead of someone else. LinkedIn might LOOK like a resume-style database, but it's really more of a social network and you want to use the same name you use when you introduce yourself to people.
Use the "How You're Connected" Tool

The How You're Connected tool helps introduce you to other LinkedIn users who may be connected to you or other connections you have. When you visit someone's profile, the tool (which lives in the righthand column of the screen) allows you to see who in your network knows that person, and how. Clicking "Get Introduced" opens up a new message where you can ask the person to make an introduction. Using this tool is a great way to view people you want to be connected with and who might be the best person to ask for an intro.


Don't Be a Stalker Create Personal Relationships

Use the "who's viewed your profile" feature to increase visibility, discover new opportunities and check out analytics to see specifics about the people who have viewed your profile.

With this tool, there are basic and premium features.The basic version (free) allows you to see where your five most recent viewers work and live, how they found you, their industry and job titles and keywords that led to you.The premium version (paid) allows you to see your list of viewers from the past 90 days, as well as trends and insights. By using the "who's viewed your profile" feature, you are better able to customize content shared on your profile, identify valuable connection prospects, and reach out to people in a more personal way.

Join Groups to Gain VisibilityOne of the easiest ways to boost your profile and personal brand on LinkedIn is to connect with other professionals in similar industries, with similar interests, and with the competencies or connections you are looking to target. A great way to connect and exchange ideas is with LinkedIn groups. LinkedIn allows a user to join up to 50 groups and it is highly recommended from a SEO, personal branding and search-ability standpoint that you join the 50 groups that are best for you.

By joining groups, you strengthen the opportunity to position yourself and your business as an expert in your respective field or industry. To get the most out of a group, post relevant information and contribute by commenting on other's input. Be conscientious of posting information that could be considered overly sales-y or spam it is against group rules and a horrible way to try to get members? attention. (Click here for more tips on what not to do in LinkedIn groups.)

Write Appropriate and Thoughtful PostsSharing content on LinkedIn is a great way to showcase your knowledge as well as provide your expertise that can help other connections. When you share a post, provide information on the relevance to your audience or group. If you'd like to share a post with a group, be sure to check the "post to groups" checkbox and include a question or comment that will encourage member engagement.

Social networking sites are changing every day and LinkedIn is at the forefront of channels adding new features and engagement tools to improve content sharing, relationship development, recruitment and lead generation.

Be consistent and persistent

Like any marketing strategy, it's only going to work if your and consistent and persistent. Choose LinkedIn if networking and relationship building are the core way that you generate new business. For example, take the time to generate at least five LinkedIn conversations or introductions daily, then move those conversations forward into a phone meeting where you can qualify these relationships. Some of them will not be a good fit, but others will generate new leads or new partnerships that will move your business forward. NONE of this is going to happen if LinkedIn isn't a regular habit for you.
It's easy to ignore LinkedIn or to see it as just another job searching tool. And, for some people it is just that. But for savvy and crazy busy small business owners, this is a DIY Marketing tool that pays for itself in spades in terms of time and money savings and the number of quality referral relationships that you can build to grow your business.
Read More: 11 Lesser-Known LinkedIn Features You Should Be Using