Why Does Almost Everyone Hate Networking?
Unless you are a dedicated extrovert, the word "networking" is something that fills you with dread. Just thinking of the word can bring to mind images of crowded events where everyone is racing from person to person in a bid to win checking off some imaginary to-do list that says you must exchange business cards with everyone at an event.
Networking, in the eyes of many, is the business professional version of PokemonGo. The person who collects or exchanges the most cards appears to win.
Take some time to think about this logic.
After you come home from a networking event or conference, do you remember even half of the names of the people you met at that event?
Probably not.
So why do we drag ourselves to attend "networking events" or get-togethers year after year? We aren't even accomplishing the goals of a networking event which is to build a connection with a lot of people!
Why Traditional Networking Deserves a Makeover
The answer is simple, we don't know any better.
We were taught a certain method of "networking" with relatively few or little alternatives.
Most people don't exchange business cards anymore. Those times have changed, though. We live in a world where it is possible to build a connection with a person halfway around the world with a click. We live in a world where we can get more data about our person before we physically meet them. We can learn about their hobbies, their occupation their social media and personal websites.
This is a whole new "age" of networking but our style of networking hasn't caught up. We need a new model of networking that combines today's technology with the goals of networking from the past. We need networking that works for all personality types, not just extroverts who have no trouble navigating a crowded room of people.
You don't have to suffer through another boring networking event just to check off "networking" off your to-do list (unless your boss tells you to!). You can still earn the benefits of networking without shaking the hands of every person in the event or by sending out a 500 LinkedIn invitations to connect. All you need to do is change how you play the "networking" game.
Ready to do that? Here are 5 ways principles to get you started.
1. Don't force yourself to "network". Seriously, just stop networking if it is a dreaded chore. Approaching networking with this negative attitude sabotages your efforts. Before you consider 'networking in the future, think about what the concept actually means to you. Does networking mean getting leads for sales, connecting with potential employers, or just meeting new people in your field? Ask yourself to think through about the next networking opportunity you attend or get invited to.
2. Break the rules of traditional networking. This bears repeating. If you don't see a point in the next networking event or activity, consider not doing it. The trick is, however, that you have to make an active decision not to go. Deciding not to go because you want to spend your time doing something else more profitable for you or your business is different than the "I'm not going because I just don't like networking" excuse. Other rules to consider breaking:
Not speaking to everyone at a networking event (Focus on people that you want to connect with.)
Don't go in with a prepared elevator speech. Just speak from the heart.
Pass along a memento if you decide to exchange business cards.
3. Focus on YOUR purpose. Traditional networking isn't all bad. It has a purpose. It is a time-efficient way to meet a lot of potential connections in one place. Traditional networking, however, can also be a very low return for your time. If you believe that attending a networking event or completing a networking activity will help, focus on why. If you don't have a strong enough why" reconsider why you're going.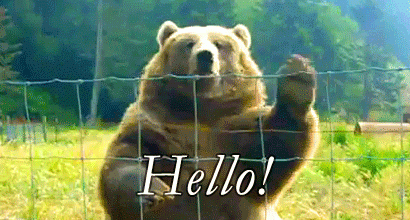 4. Find your particular mix of networking  The overwhelming majority of us have two different lives, an online version and an offline version. Why should our networking be any different? Don't limit to yourself to strictly online or offline networking. Use both in the way that is a good fit for your personality, time commitment, and interests.
5. Mix it up Like any other skill, networking requires consistency, but it also requires variety. Don't become a one-trick pony with networking. Get out of your comfort zone. Try other forms of networking. If you normally only connect with people through social media, engage with people offline. If you're tired of big networking events, try a smaller one. Better yet, create your own event. That will provide the chance for you to grow your project management skills, something that you can add to your resume
6. Measure your efforts A lot of us just "network". If we're lucky, we might create a semi-specific goal like "connect with 3 people" or "give 20 people my business card". Hardly any of us, however, takes this step even further. As a result, we don't see any improvement. Where we don't see any improvement, we lose the incentive to keep going. Try this. After your next networking event or activity, assess your networking:
Quantitative: How many people were at the event? Roughly how many did I meet?
Qualitative: How do I feel about the contacts I met?
Prescriptive: What's my next step?
Reflective: What did I did right? What did I do wrong? How do I get better?
7. Redefine what "networking" means Lastly, consider whether you think "networking" is actually worth it. (Hint: The answer is yes.) Networking, in its simplest definition, is really one person talking to another. It does not have to involve business cards, slick sales pitches, or drinks. It involves one human saying "Hey! I might be someone who can add value to your life down the road….". Everything else just details.
Recommended Reads for More Networking Advice
"Stand Out Networking: A Simple and Authentic Way to Meet People on Your Own Terms" by Dorie Clark
"Networking Is Not Working: Stop Collecting Business Cards and Start Making Meaningful Connections" by Derek Coburn
"Never Eat Alone, Expanded and Updated: And Other Secrets to Success, One Relationship at a Time" by Keith Ferrazzi
Recommended Online Tools, Articles & Resources
DIY Marketers: Essential Tips for Maximizing LinkedIn
Bizapalooza (Twitter chat for small business owners  created by DIY Marketers): What to Know and Do on LinkedIn Today
DIY Marketers: Ignoring LinkedIn? Go Ahead, But You?ll Regret it Here are 11 LinkedIn Tips to Power Up Your Networking
Got any other networking tips, tricks, or suggestions?