LinkedIn has become one of the most powerful tools on the Internet. It's a platform that people now use for networking, job searching, hiring, connecting with like-minded people, and more.
LinkedIn profiles are now as relevant and common as Facebook profiles, and arguably more useful. If you've ever worked a job, chances are you have a LinkedIn profile.
But the LinkedIn platform can do so much more than simple job searching, hiring, and networking. You can join groups based on topics you enjoy, you can follow your favorite companies for updates and deals on their products and services, and you can even use it as a bonafide blogging platform.
It's amazing, it really is!
However, many people use it in its most simple form and don't take advantage of its numerous benefits. In fact, most people don't even know that many of its features even exist.
And what a shame!
So, regardless of if you're running a company, looking for a new position, attempting to connect with your favorite people, groups, or businesses, it's high time you understood the full power of LinkedIn.
To help, below is a list of the top tips to getting the most out of the professional networking platform.
1. Customize Your Public Profile URL
Almost no one knows about this, but it's a great way to stand out and make yourself easily searchable. Just imagine sending an email or submitting a resume with your full name as the link to your LinkedIn profile.
It makes you seem more professional and certainly more employable. What's more, it can even cause others to perceive you as an influencer or thought leader in your industry or niche. So, rather than having a URL that ends with something such as "0fsheu3isns," have your profile's link end with your full name. If it's already taken, feel free to add a number on the end, it'll still look professional.
2. Include a Background Image in Your Profile
A professional profile picture is important for LinkedIn. However, it isn't the only photo that the platform allows. In addition to your profile picture, you can also set up a background image, similar to Facebook's timeline photos.
This background image should be something that lets your personality shine. The platform is for professionals, sure, but that doesn't mean you can't add your own flair to your personal profile. In fact, many people welcome the unique addition to a professional network and think of you more favorably if you have a fun or edgy background image.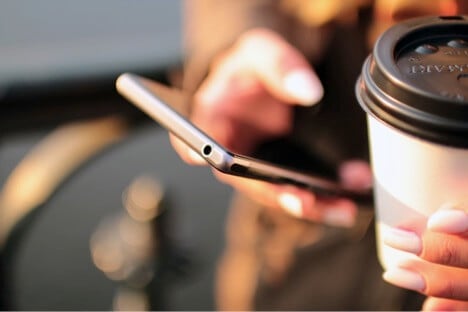 3. Dial in Your Profile's SEO
Did you know that your personal LinkedIn profile is just as searchable as any website on the Internet? Yes, it's true. However, many people treat their profile as if it was something that someone had to specifically come across in order to see.
But Google, Bing, and other search engines have bots that crawl over your profile and look for keywords that can help you show up in organic searches. So, if you're a freelance blogger, for example, optimizing your SEO by rewriting the copy on your profile so it shows up when someone is looking for blogging services is a great way to be found.
4. Highlight Previous Work Examples
LinkedIn, in addition to allowing for text copy such as summary and qualifications, also allows people to display previous work examples. These can be almost anything you can imagine: Videos, images, documents, links, and more. In fact, you can add these examples directly to the written sections of your profile, such as your summary section, education section, or even your experience section.
This allows you to really shine. You can showcase your best work and even better optimize your LinkedIn profile for organic searches through Google and the other search engines. Think about what your current connections and future employers would want to see. And then choose key work examples to highlight on your LinkedIn profile.
5. Customize Your Profile by Rearranging its Sections
When you sign into LinkedIn and create your profile, the platform puts each of the sections in a predefined fashion. And, for whatever reason, the platform doesn't make it clear that you can actually rearrange the sections to your liking.
This is extremely important because often times, a person will have a specific section of their profile that really stands out. It's the best part. However, sometimes it's buried at the very end. Maybe you're a Harvard graduate and you want to highlight your education. Unfortunately for you, the education section starts out at the bottom.
But no matter! All you have to do is click on the arrow to the right of the section and drag it to your desired location. You can make your education section, work experience, summary, and more the number one thing that people see when they land on your profile.
6. Benefit from Saved Searches
This function is great for employees and employers alike. Just think about how many recruiters use LinkedIn to search for potential candidates. Conversely, imagine the amount of job seekers who use the platform to search for jobs relevant to their skills and background.
That's a lot of searching.
To help with the volume of searches, LinkedIn allows you to save searches for future use. The website has a saved search button that displays in the top right after you make a search, allowing you to save the parameters for later use.
What's more, you can even set up alerts that remind you when new LinkedIn members match your previous search criteria. That's a dream for both job seekers and employers!
7. Convert Your LinkedIn Profile into a Resume
This is an absolutely amazing function of LinkedIn for people who are searching for jobs. How many of us keep an updated resume on our computer? Not so many people do that anymore. In fact, resumes have become somewhat archaic, mainly due to LinkedIn itse
However, almost every position you apply for will require a resume. But, instead of trying to keep a Word document or PDF updated constantly, all you need to do is convert your LinkedIn profile into a resume. With the platform's resume builder tool, you can choose a resume template, import your LinkedIn information, edit it, and export as a PDF. What a great way to keep your resume fresh!
8. Remain Active with Your Network Updates
It's become part of the LinkedIn fabric, but at one time, the platform's network updates were new and exciting. These updates are essentially the same as Facebook's newsfeed and live on the home page of your LinkedIn account. It displays all the updates of people in your network and the influencers and companies you follow.
However, even though the feature is old hat, it still provides a great opportunity to find noteworthy content on your career or your business's industry. Further, you can interact with your network and remain relevant in their minds, so that when an opportunity arises, they think of you first.
It's possible to filter your network updates by top updates or recent updates so you always get relevant information. And after you've become active with your network's updates, update your network with your own happenings! This furthers the connections you have with the people on LinkedIn.
9. Join LinkedIn Groups
LinkedIn groups are an amazing way to stay connected to issues that are important to you. There is literally a group for everything on LinkedIn, from self-development, to the professional, to the personal. This way, you can always be in the know when it comes to the things you care about.
Further, LinkedIn groups are a great way to connect with interesting people and add them to your network. If you've been a member of LinkedIn for at least 30 days and a member of a group for at least four days, the platform allows you to send 15 messages to group members per month. This helps you get around the need of having their contact info to connect with them or spending money on a Pro account so you can send Inmail.
10. Post Company Updates
If you run a business, it's extremely important that you use LinkedIn to publish company status updates. This makes it so your company news shows up in the feed of everyone who follows your business. It will also grow the number of followers you have organically because you're posting relevant and consistent content.
However, you can even take it one step further. LinkedIn has the ability to segment your company status updates so that you can target specific updates to specific followers. You can target people based on company size, industry, job function, geography, sonority, and more.
So, if your company is offering a discount for people in the United States, for example, you can segment your update so that it only distributes to people within the U.S.
11. Leverage LinkedIn Pulse to Track News in Your Niche
LinkedIn pulse is an amazing feature of the platform. It lives in a specific section of LinkedIn and allows you to discover articles and content that's specific to your interests. In fact, you find it under the interests tab of the platform's navigation. Who would have guessed?
With LinkedIn pulse, you can browse top posts and use the "discover more" feature to find influencers, contributors, publishers, channels, groups, and more. If you run a business, this is a great tool for staying up to date with your industry's news and keep track of your competition. To make it easy, LinkedIn allows for pulse emails to be sent directly to your inbox, where you can consume the content at your leisure.
12. Use LinkedIn Ads and Sponsored Updates
If you need to generate leads for your business, LinkedIn provides one of the best platforms to do so. LinkedIn ads are very similar to the PPC ads you'll find on Facebook, Twitter, and Instagram, but the targeting options are amazing for businesses!
You can target by job title, job function, industry, company size, interests, and more. This makes it a great tool for finding professional via advertisements. Further, if you already post company updates to your business's LinkedIn profile, you can sponsor the updates and boost the posts so more people see them. This allows you to widen your company reach and attract new customers and interested users.
13. Take Advantage of Company Analytics
When you create a company page on LinkedIn, you're given access to a company analytics tab. This area allows you to evaluate the performance of your company page, which includes information on status updates, engagement, reach, as well as data on your followers. Make sure you're analyzing your LinkedIn performance!
14. Use LinkedIn to Recruit Employees
Your company page also gives you access to a careers section where you can create and promote job openings. If you purchase a careers package, you can customize your job posting so that it stands out in a crowd and helps you attract top talent. The best way to do this is by using your company logo as the clickable button to learn more about the job. This logo as a call-to-action is an effective way to have people click and dive deeper into your posting.
Further, the careers package gives you access to analytics regarding your job posting, such as who's viewing the post, where they're coming from, and more.
15. Publish Content on LinkedIn
Whether you're a business or an individual, one of the best ways to grow your brand is through published content. But what if you don't have a blog or you don't want to create one? Well, LinkedIn is here to help!
As of 2014, LinkedIn Pulse now allows for people from any walk of life to publish blog posts directly to their profile or company page. The content can be about anything you want and has places for images and search tags. Then, your content becomes searchable within the Pulse community and can help connect you with people who can better your career and your business.
This is the number one way to stand out on LinkedIn. Make sure that above all else you're doing at least this. Original content can create some amazing opportunities.
Save
Save
Save
Save