As a small business, you probably don't have the resources to create a large in-house marketing team. You probably more of a DIY marketing operation going on, and that's fine – except that trying to keep up with the latest SEO trends can be an enormous headache. One day, these so-called "SEO gurus" are telling you to focus on building links, the next day, they're telling you to be careful about building too many links. Which is it? It can be pretty frustrating – we know. So to help with your DIY marketing efforts, here are 10 SEO trends that you should keep in mind when marketing your small business online in 2016: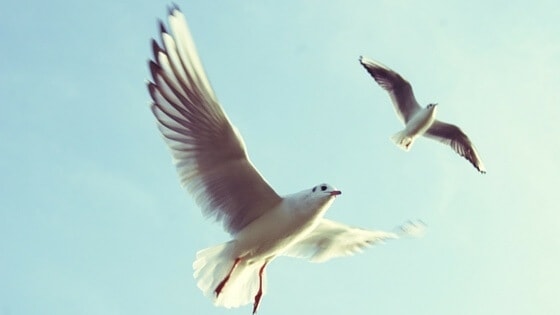 1. Long-Form Content
Longer content allows you to go more in-depth on your subject matter. Not only that, but longer content has historically ranked higher on search result pages, tends to be shared much more than shorter content and results in readers staying on your site for longer periods of time.
2. Competitive Keywords
The use of keywords is still very important when it comes to boosting your search engine ranking. However, you need to do a substantial amount of keyword research in order to determine what keywords are relevant to not just your business but also to your target audience. Additionally, long-tail keywords are going to be much easier to rank for since they will be more specific and less broad.
3. Local SEO
Your goal should be to attract consumers that will actually visit your business. This means that if you're running a cafe in Brooklyn, attracting an audience from Los Angeles isn't going to do you much good. Because of this, you should be using local keywords in your keyword phrases, such as the name of your city or the name of the neighborhood your business is located in. You should also submit your company's NAP (name, address and phone number) to various local directories, such as Yelp or Foursquare.
4. Mobile Optimization
Google updated its algorithm this year in order to reward websites that were optimized for mobile use with a higher search engine ranking on their mobile search results pages, thereby demoting websites that were not optimized for mobile use. If this isn't reason enough to optimize your website to make it more mobile friendly, consider the fact that mobile optimization goes hand-in-hand with local SEO. For example, if someone is walking around downtown, they may use their smartphone to search for a specific type of restaurant. By optimizing your website for mobile use, you'll boost the odds of local customers finding your small business.
5. Link Earning
Link building is a strategy many SEO experts recommend. The more external links you have, the better – right? Not exactly. Google pays attention to where those external links are coming from. If they are coming from low quality websites, it could actually hurt your ranking instead of helping it. You earn links by focusing on the quality of your content as well as forging relationships with industry leaders via social media.
6. Social Media
If you haven't been using social media then you are already behind. Social media allows you to build relationships with your audience and is a great way to share business promotions or deals as well as to provide customer service, thereby improving your reputation around town.
7. Personalized Emails
Email blasts are no longer effective. You need to segment your email list and use automation in order to send out more personal emails to better connect with your leads.
8. PPC Ads
PPC ads are a great way to compliment your organic traffic strategies and can be used to test out keywords as well. Not to mention that some of the biggest social media platforms are offering or improving ppc options that allow you to reach exactly who you want to reach.
9. Google Penalties
Google will continue to update its algorithm throughout 2016 in order to ensure that their users are provided with only the best and most relevant content. This means that you need use analytics in order to keep an eye on your website's SEO performance and health to ensure that you're not using black hat techniques to boost your ranking, even if it is by accident.
10. Small Business SEO
Guess what? You won't be the only small business implementing these SEO strategies. What does this mean? It means that you need to regularly monitor your SEO strategy in order to continue adjusting and improving upon it if you don't want to fall behind your competition.
These are the main SEO trends that you should be paying attention to and implementing into your company's SEO strategy in 2016. For additional information concerning your small business SEO strategy, be sure to visit us at DIYMarketers today.