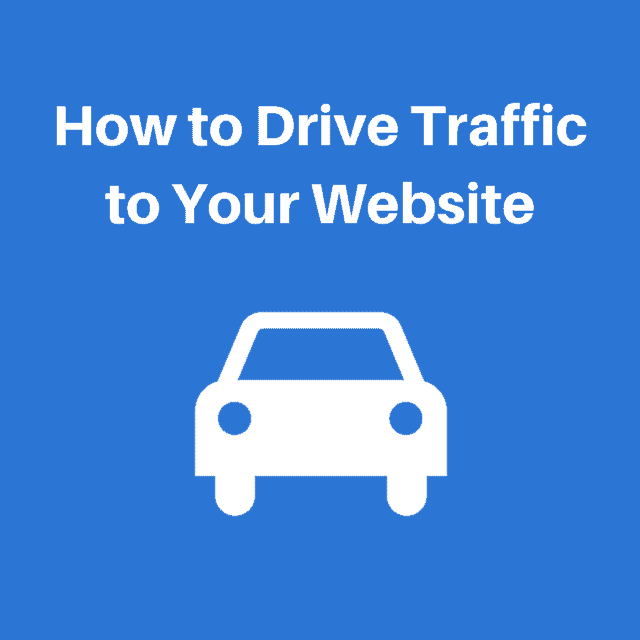 Darren Rowse- ProBlogger: How to?Really?Drive Traffic To Your Blog
Some questions to help identify what is working (or what might work) with your readers and niche:

What topics generate most comments on your blog?
What topics generate most comments on other blogs in your niche?
What other sites do your readers visit a lot? What activities are they doing there?
What features are readers asking for?
What was your biggest traffic day what brought it about?
Which of your posts seem to get Retweeted most on Twitter and passed around most on other social media sites?
Which of your posts are getting linked to most from other blogs/sites?
What other sites send you most traffic? How can you build relationships with these sites?
Ana Hoffman – Social Media Traffic 101 – How to?Really Get Traffic from Social Media
I'm a HUGE fan of Ana Hoffman and her crazy practical advice. In this article, she gives you the "skinny" on each step of getting traffic from social media. We share the same philosophy —
Start with one platform

Social media is the great example of Pareto principal? at work (roughly 80% of the effects come from 20% of the causes).

My best advice is not to spread yourself too thin.

Find the one social media platform that YOUR target audience seems to favor and stick with it.
Learn the ins and outs of it.
Master all the nuances of social media traffic generation from that platform.
Figure out how to put most of it on autopilot.
Move on to the next one.
Another of my favorite resources is DigitalMarketer Labs by Ryan Deiss. These guys have made a science out of driving traffic, getting conversions and building engagement. One strategy they advocate quite a bit is using Facebook advertising – WORD OF WARNING — the key to running anything Ryan Deiss recommends is having a killer OFFER. You really need to be clear on who your target audience is and have an irresistible offer prepared — otherwise these strategies will absolutely fail.
Digital Marketer — Facebook Advertising: Are You Still Doing It The Old Way?
A Massive Shift is Underway

A few months ago, Facebook added a new metric to their advertising platform.

This metric is called a ?relevance score? and they're scoring every one of your ads (that have over 500 impressions).

This score is based off of user feedback.

?Relevance score is calculated based on the positive and negative feedback we expect an ad to receive from its target audience. The more positive interactions we expect an ad to receive, the higher the ad?s relevance score will be. (Positive indicators vary depending on the ad?s objective, but may include video views, conversions, etc.) The more times we expect people to hide or report an ad, the lower its score will be. Facebook

So what does this mean? It means that they're relying on user feedback to gauge whether your ads should receive impressions, clicks, and could even affect your account status with Facebook.
Adam Connell — 32 Smart Ways to Drive More Traffic to Your Blog
Adam lists 32 awesome ways to drive traffic, I've picked one that is really easy to do and the one I find so many people overlook.
Plan content that can generate traffic

Traffic generation doesn't start after you've published a blog post; it starts right at the planning stage.

There are two elements to consider here:

1. Topic selection

If you decide to write about a topic that nobody is interested in, you're going to struggle to get traffic, no matter how good your content is.

So how can you get a good idea of which topics to write about?

Reading a lot of other blogs and forums can be a great way to start, but there are also a bunch of tools that will help you here, for example:

Google Trends This will show you a graph of how interest has increased/decreased over time.
BuzzSumo This tool will show you which topics are generating the most social shares.
SEMrush (aff) With this tool you can find out exactly what keywords your competitors are ranking for in Google and get an estimate of how much traffic those keywords can bring in.

The important thing here is to ensure that the topics you choose fit with your content strategy and are focused on helping your target audience.

Matching your audience up with the right topic is a huge first step in winning the battle for attention online.
Katelyn Fagan -?The Keys to Successfully use Round-up Posts to Drive Traffic to Your Blog
You can also do what I'm doing here — create a round up or aggregator post, like I did here. I chose a topic that was of broad interest to my audience and found the best DOERS on the topic and summarized them here for you. Katelyn has detailed out the process.
There is a science behind why people share things, and one of the reasons people share things is to look smart or be helpful. A collection of posts or images all on one topic, full of great pictures or information, is begging to be pinned, liked, stumbled, tweeted, or otherwise shared. This means the post can keep receiving traffic again and again. This is great for the person hosting the round-up and great for those who are featured in it.

he best and easiest way that I have found to be featured in a round-up post is through Facebook groups. I am a member of three Facebook round-up groups: Operation Round-Up, Bloggers Sharing Links for Roundups, and KBN Content and Round-Up Requests. The last group is unfortunately limited to members of the Kid Blogger Network, so you have to join that first before joining their round-up group. Their content focuses mainly on kid activities, family, parenting, and all things kid-related. The first two groups are often chocked full of requests for recipes and DIY requests. But, you will find requests for many different genres in these groups as well, just not as often.
OnCrawl – 10 Simple Ways to Increase Traffic to Your Website
Here's a tip from Emma that has been forgotten by so many folks, but I can attest to the fact that it really works. The key thing to keep in mind is to be consistent with it.
Bookmark your content

Social bookmarking is a great tool to gain free traffic. Sites as Digg, Delicious or Reddit can bring a lot of traffic if you are respecting some basic rules. This article from Webconfs gives all the tips you need to optimize your article for bookmarking.
247SEOChecker – How to Drive Traffic to Your Website
Don't forget about site speed! ?This is another often-ignored facet of getting traffic to your site.
Make load speed fast and mobile responsive: You must need fast load speed and mobile responsive for you website to get high ranking on Search Engines. It makes your website SEO-Friendly. Visitors like the fast load speed blog to visiting fast your pages. Today, more people using mobile devices to access the web, so you make sure your website is responsive.
What are some of YOUR best tips for driving traffic to your blog or web site?