The disruption of small business is closer than you think
You might not associate chatbots with small businesses now, but you might soon.  With the exploding rise of user-friendly and inexpensive technology, small businesses now have more access than ever to artificial intelligence, Big Data, and robots.
All this new and constantly developing technology will place demands on every business to evolve. As a busy small business owner, though, you might not feel pressured by those demands. You have things to do: finding customers, managing employees, and keeping your current customers.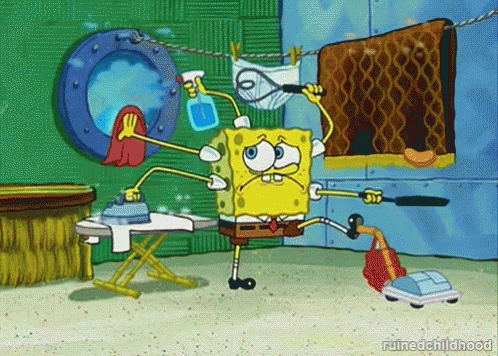 Here's why you need to pay attention.
These changes affect more than the business owner. If your business can't use technology to make things faster, cheaper, more entertaining, or easier for customers, you'll be left out in the dust.
Let's talk about chatbots
Let's direct our attention to one of those disruptive technologies, chatbots.
This simple concept (a robot that talks like a human) may replace many business functions including sales, marketing, and legal issues. Because of their ability to work in a variety of roles, chatbots are a technology that your business will encounter a lot in the future.
What is a chatbot?
A chatbot is a type of bot, software that completes automated tasks. Chatbots are bots imitates human language in start a conversation. In short, it's a robot that can communicate in human language.
Because chatbots combine artificial intelligence and communication, they can achieve things that messaging and chat apps can't. Chatbots can complete basic customer requests quickly (like order an Uber ride, print documents, and even check their bank account, and much more). Chatbots learn as they communicate, so they can adapt and personalize content for each client or customer. Since chatbots run on artificial intelligence, they can search through mounds of data faster than any customer service rep can.
Why should a small business even consider using a chatbot?
For businesses, chatbots offer businesses, of any size, the opportunity to provide unlimited 24/7 without the expensive overhead.
Specific benefits for businesses using chatbots
Offer lightning-fast frontline service in many different capacities  Chatbots can be used in sales, marketing, accounting, and more)
Collect and use information from many sources in seconds
Save on labor costs (especially important if you're a small business)
Works easily with technology customers are already familiar with (Facebook Messenger, Skype, Slack, etc.) and can adapt to new technologies
From the customer's point of view, chatbots offer a way to get quick answers without the hassle. Instead of being placed on hold or waiting in line, all customers need to do is hop onto Facebook Messenger, Skype, or website and get their questions answered.
Customers are open to the idea of chatbots. A recent study found that customers are willing to trust robots, sometimes even sensitive information, in return for quick answers and service.
As chatbots improve, their ability to build on this advantage will continue to grow. Chatbots will be able to do more so customers can do less work.
 How can I use chatbots in my business?
Alright, you might agree that chatbots are an interesting way for businesses to communicate with customers. You might also agree that chatbots will play a role in the future.
But how does your small business get involved?
The answer is up to you.
Most businesses, at this point, use chatbots to handle some or all of their customer service. Chatbots, however, can be used in various functions. It all depends on your readiness to use this kind of technology.
Beyond supplementing business functions, businesses can use chatbots to make money. This is more advanced than your average business, but if you have the technical knowledge you can pull if off. For more details on the possibilities, check out this video on the current and future businesses use of chatbots.
 Final Thoughts: Technology will change, but good customer service will not
Going over this, you might be excited or anxious about the future of customer service. You may not want to dive into chatbot technology yet. No matter how you feel about technology, realize that one thing will never change. That one thing is good customer service.
No matter what technology you use, if you don't understand your customers, your business will not survive. Focus on the "How can I help customers?" question for every technology you consider. Start with that question and your business can offer the best service with any technology they choose.
Save