How would YOU like to close sales in the next 8 weeks?
I'm going to get straight to the point. There are sales in your pipeline right now that are just BEGGING to be closed and you haven't followed up to close them. If this sounds like you — then watch the featured video with Wendy Weiss, who has a program that will help you close sales by the end of the year! ?The Webinar is on October 25.
If you already know that you want help to close sales?– don't waste time and grab a hold of this sales life raft!
[thrive_link color='orange' link='https://wendyweiss.isrefer.com/go/2016-10-25-wbr-reg/IT/' target='_blank' size='big' align='aligncenter']I'm Ready to Close Sales NOW[/thrive_link]
Have you been to this meeting?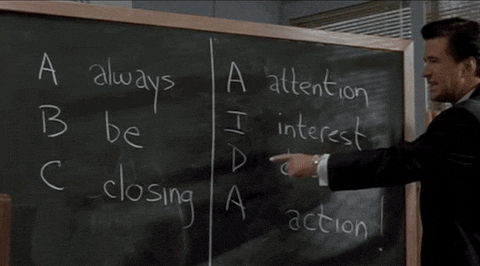 Every October we would get called into a conference room and go round-robin on the following question "How much business can you close between now and the end of the year?!"
The end of the year is a critical time for businesses that run on a calendar year – and for businesses that aren't necessarily cyclical. The end of the year is like the end of a race — the idea is to finish strong.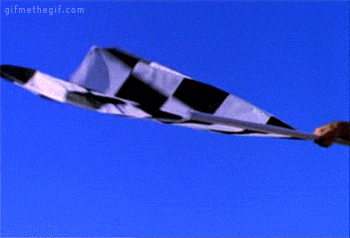 I wanted to learn more about this, so I reached out to my friend, the Queen of Cold Calling, Wendy Weiss. That's her in the video above.
The Lies You Tell Yourself About Why You Don't Close Sales
About a week ago, Wendy called me and shared an interesting experience she had with some potential vendors that she was looking at. She was hiring a copywriter and a marketing agency. She received several proposals but absolutely NO FOLLOW-UP!
Did these people WANT her business? She wanted their services, but she was busy, they weren't following up and ultimately — no one got the business.
This got her thinking "How many business owners are out there NOT following up at the end of the year, missing out on business and NOT bringing in sales?" And that's when she got the inspiration to create a structure for small business owners who want to close sales and have it be the best year ever! To do this, she had to get to the bottom of WHY! WHY weren't they closing sales? What was getting in the way and what can she do to help them get over those obstacles.
You believe the lie that no business is done during the holidays. ?The biggest thing that gets in the way is your mindset. Your mindset is really a story you tell yourself. It's the context from which you live your life and take actions. The false story is that your prospects are busy during the holidays;?having parties, going on vacation, etc. is a lie. If you've delivered proposals to people — don't assume they aren't interested! By virtue of handing the prospect a proposal, they've shown you that they are interested. Don't let your conversations get in the way of conversions.
You believe your prospects are too busy with year-end. Not true! If you run a "calendar year" business or if your prospects do — then this is the IDEAL time to sell them – not just for the end of the year, but for the beginning of the next year. They may have budget dollars they must spend or they will lose them, ?They are definitely setting budgets for NEXT year — and if you're not contacting them, you aren't even in the running. And then there's the very real fact that every other sales person is thinking what you have BEEN thinking and that means that no one is calling them or following up with them! You have NO competition during this time — so start following up!
You don't know what to say. Another obstacle that can get in your way is not exactly knowing what to say, how to say it or how to follow up after not having talked to the customer in a long time. The trick is to develop a an action checklist and a script. What will you say if you get voice mail, what should you write in an email, what should you say when you get them on the phone. Having a specific process and a script takes away the obstacle of feeling tongue tied.
How to Close Sales at the End of the Year
If you are ready to close sales at the end of the year, here are a few things you can do to make that happen.
Quantify your pipeline:? The first thing you have to do is identify exactly HOW MUCH MONEY is stuck in your pipeline. You won't believe the dollar amount — and this should inspire you to close sales.
Make a list of prospects that you're going to move down the pipeline: Your next step is to identify a short list of people that you want to move through your pipeline. First focus on the ones you have the possibility of closing, the folks to whom you've sent proposals. Then, look at the folks who you can send a quick proposal to and follow up quickly. Even if you haven't sent them a proposal — you can close them! Identify the people who you have identified as WANTING to work with you, with whom you had good rapport, but maybe you couldn't agree on a budget. You can close them without a proposal! I don't do proposals — until the deal is closed. You can do the same thing.
Develop your plan: It's so much easier to run through your calls when you have a plan. What will you say if they answer? What will you say in a voice mail? What will you write in an email? What obstacles might come up and what will be your response if they do? PREPARE with a plan and the calls will go faster and easier.
Get them to no as fast as possible: ?This seems counter intuitive, but it makes total logical sense. So many people feel like selling means convincing someone to buy something they don't want or need. As Wendy says in the video "Selling means to provide value." Your goal is to identify if you can provide value – not to persuade someone to do something they don't want to do. Focus on the value that you can provide, and the help that you can be — and if it isn't there, simply move on. Get to "NO" as fast as possible, this frees you up to get to the YES!
Create a support system or a competitive game: If you are a solopreneur it seems like you are all alone in this. Create a support group with other business owners and make it a game. If you need encouragement, create a group where you can set aside time to work on your calls and then share your experiences and help each other improve your process and your results. If you're more the competitive type — then create a group that you can compete with. You can make a game of it with the person who made the most calls, who closed the most sales, even the person who got hung up on the most. Instead of viewing this as a drudgery, view it as something FUN that you can do with a group.
If these tips sound like something you'd like to do — but you don't have the support system in place – or you don't know what to say or even where to begin with the script — Check out Wendy's Webinar on October 25 . This will give you the opportunity to get to know her and her style in addition to being part of a group to get a specific job done.
Why I Recommend Wendy Weiss?to ALL Small Business Owners
Let me admit something to you — I'm NOT a big fan of touchy-feeling coaching programs, especially when it comes to investing my hard earned dollars. While I love personal development, when it comes to my business, I'm all about developing a skill set, learning to do something and then getting the practice to do it repeatedly. I will always invest in something like that.
This is why I'm?recommending this "How to Close Sales" program.
It has a beginning and an end. It starts, it runs. It ends. Boom, you are back on your own. No ongoing coaching, training, learning and on-the-couch reflecting.
It's focused on a specific outcome — closing sales at the end of the year. There is a single purpose, a single focus and a specific outcome.
There is more DOING than LEARNING. The entire program is a STRUCTURE for you to set aside a time and a place for DOING what needs to be done to close sales at the end of the year. There will be a short lesson – to get you prepared for doing the work. You will have specific dates and times to do the work and then you will be held accountable for reporting on what happened. Instant learning.
A built in support and competitive system: . If you want support – you'll have it. If you want to compete – you'll have that too. You don't have to recruit anyone to be in this with you – you'll be with a group that will support and inspire you to succeed.
You're guaranteed to come away with more business: Unless you sign up, pay and DO NOTHING – you're going to close sales. It's practically fool-proof. You'll have to WORK at failing at this.
I don't often recommend programs of any sort – but when I heard about this one – I thought of so many of you guys. I've had conversations with folks who are literally afraid to pick up the phone, visit customers and close sales. You know who you are – we've talked about the myriad ways that you create all kinds of "important work" that gets in the way of closing sales. Well — this article is for you.
Here's the link again — if you're not longer willing to tolerate feeling disappointed in yourself for disappointing end-of-year sales results.
[thrive_link color='orange' link='https://wendyweiss.isrefer.com/go/2016-10-25-wbr-reg/IT/' target='_blank' size='big' align='aligncenter']I'm Ready to Close Sales NOW[/thrive_link]