If one of your marketing goals is to publish a book, but you've been wondering how to make time for it — Mike Fishbein is your man. He's a successful best-selling author on Amazon and he'll be sharing his tips with you from time to time. In this article, he helps you find the most important resource to get started in self-publishing a book on Amazon — TIME.
Amazon has millions and millions of active shoppers, with their credit card information already stored, and the ability to buy with just one click. Self-publishing on Amazon is like putting an infinite number of your books in the center of the world?s largest bookstore!
It costs very little time and zero dollars to self-publish on Amazon. It's incredibly easy to do and there are a variety of tremendous benefits including generating passive income and building your personal brand and authority.
The Internet makes it less necessary to have a high-priced broker like a publisher. If a publisher needs you then you don't need a publisher, and if you need a publisher then the publisher doesn't need you. And by self-publishing you can keep 70% of the revenue instead of giving away 70% of the revenue!
But one of the hardest parts is actually finding the time to sit down and write! I've heard from so many people who want to write and self-publish book but are just having trouble finding the time and sticking to a routine.
Below are 7 tips for finding time in your busy schedule to sit down and write.
[Tweet "WHAAAT? "Saying NO" is one of the best strategies to create time in your day to write says @mfishbein"]
1. Say no?
You probably already have a packed schedule. Everyone?s busy. All the time.
If you're just getting started with writing, you will have to make time for it within your busy schedule. You will have to take away from the other activities you're currently doing in order to find time to write.
This often means saying no? to invitations and temptations. Saying no to stuff is not fun in the short term but pays off in the long term. For example, you may need to spend less time going out with friends or watching TV. This one sounds so simple, but in practice it's much harder. When you go to put it in practice, keep it simple: Just say no.
2. Do other work between writing sessions
If you're anything like me, you will find it hard to write for more than a couple hours consecutively. Sometimes I am feeling in the mood and energized to write, and other times I prefer other tasks, such as reading doing administrative work.
When you are not in the writing "zone", work on the other aspects of your life or work. If you get the other aspects of your work and life done sooner, you will have more time to write.
If you sit down to write and are unable to do so, even after trying really hard, sometimes it's best just to call it a loss before more time is wasted. Conversely, if you are in the zone, take advantage and write more!
3. Learn Getting Things Done
Getting Things Done (GTD) is a time-management and productivity system, described in a book of the same name by author David Allen.
In today's society, the quantity of information we consume and the speed at which we consume it is far greater than it was for our ancestors. We haven?t yet evolved to be able to handle it all. We need new tools and systems to help us. Getting Things Done provides an outstanding framework for managing time and tasks and maximizing productivity.
The GTD system revolves around moving planned tasks and projects out of the mind by recording them externally and then breaking them into actionable to-dos. The system has helped me (1) become far more productive, (2) avoid mistakes and forgetting things, and (3) feel less stressed and overwhelmed when I have a lot on my plate.
Check out these additional resources:
Check out theGet it Done App– this works on all platforms and your desktop.
Android peeps who want to be together and not the same, check these out.
If you're an Apple freak, here are some GTD approved recommendations for the iOS platform.
[Tweet "What's YOUR favorite Getting Things Done tool and app? Share it here!"]
4. Write what you're most enthusiastic about in the moment
Don't be afraid to take a pause on writing a given topic while you're writing it. If you're not getting your thoughts onto the page effectively, or coming up with the thoughts in the first place, move on to something you're more excited about at that moment. Then revisit the previous topic when you are more motivated to write it.
This gives you a better return on your time because you will write faster about a topic that you're more excited about. Eventually you will have to revisit that topic?hopefully at a time that you are excited to do so, but you may have to simply force yourself.
Goal Setting
Goal setting can make you a lot more motivated to find time to write and hold you accountable for actually sitting down and writing. I like to set goals over multiple time frames, that are measurable, and that are slightly more ambitious than what I actually think I can accomplish.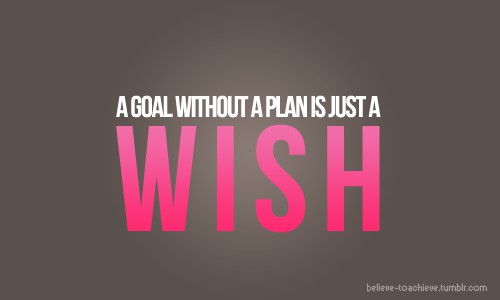 5. Set goals over multiple time periods
You might start by setting goals for your career as a writer. To accomplish those goals, figure out what you need to accomplish within a year. To accomplish your goals for the year, determine which goals you need to accomplish each quarter. The quarterly goals break down to monthly goals. The monthly goals break down to weekly goals. Lastly, the weekly goals break down into daily goals.
[Tweet "What's your goal-setting hack for creating more time to write?"]
I find setting weekly goals are the most actionable duration for me. I don't always set daily or monthly goals, but setting weekly goals keeps me focused on what's going to help me accomplish those goals for the week.
6. Set slightly over ambitious goals
By setting the objectives slightly higher than what I'm likely to be able to accomplish, but not so high that they're unimaginable, I find myself working extremely hard to make them happen. I remind myself that it's okay if I don't meet these objectives so that I don't get discouraged, but I always strive to do my best at each goal.
Putting in my best effort is sometimes the aspect of the goal that I have the most control over. For example, when self-publishing a book, I would aim to finish it by a certain date and with utmost quality, rather than to sell a certain amount of books, because there are factors out of my control that may determine the sales of the book. How fast and how well I write the book is within my control.
7. Set goals that are numerically specific and measurable
I would not set a goal of simply ?write. Instead the goal would be something like, Write 1,000 words. Putting a specific numeric objective makes the goal more actionable. It ensures that I'm really making progress, and you can track your progress against it. By tracking your progress you can see what you're doing well, what needs improvement, and what kind of goals to set in the future.