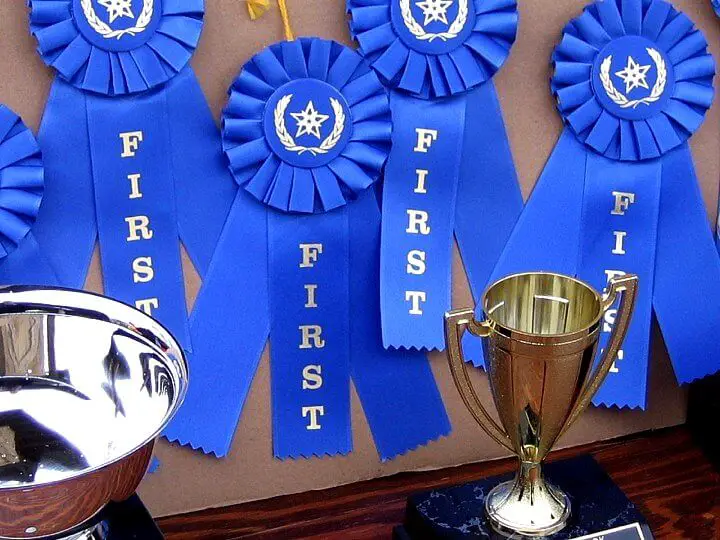 I've known about Facebook contests for years. I mean a lot of years. They are a terrific way to engage your audience, build your fan base and, of course, generate leads and build your list. Who doesn't want THAT?
Why I still haven?t run a Facebook contest uuugh
It's years later and I still think about Facebook contests. I read the success stories and I've been contacted by dozens of app providers who all claim to have the cure for my Facebook contest inactivity. I haven?t run one. Wanna know why? I'll bet it's the same reasons you haven?t run one either?.[Tweet "What's stopping you from running a Facebook contest?"]
How do I set it up?
Does it cost anything?
Where do I begin?
How many new likes can I generate?
What kind of contests work best?
Any best practices I should know before I start?
What is/isn't allow via a Facebook contest?
Any Do's and Don'ts I should know?
How should I promote it?
YIKES what about legal issues? I don't want to go to jail
What are some good contest ideas?
It seems I'm not alone in fact, I was curious enough to run a survey with my community and clearly we ALL need some information about Facebook contests.
[order_box style="4″ alignment="center"]
We're offering a FREE seminar that will get you generating leads, engaging customers and feeling ON FIRE about Facebook contests! ?My special guest will be Nathan Latka, CEO of HEYO — one of ?the easiest, most affordable and popular Facebook contest platforms today. CLICK HERE TO REGISTER
[/order_box]
When is having a Facebook contest a good strategy for YOUR business?
Everyone wants more leads and an engaged customer base. And Facebook contests can give you that but what do you need to have in place to be successful at Facebook contests. Here are a few pre-requisites:
Your customers are talking business on Facebook: Just because half of the population of the globe is on Facebook, doesn't mean that they are there to talk about your business, industry or product or service. You want to make sure that your ideal customers are having YOUR conversation on Facebook.
You've ignored your Facebook fan page:? It happens. You've built a fan page, but you haven?t been active there. A contest might be just what the doctor ordered.
You want to excite and engage your audience If you'd like to build some excitement around your brand with user-generated content. Contests are a great way to achieve that.
Collect information about your audience If you'd like to get more data around your existing audience, followers and fans, a contest is a great way to get them sharing.
You want to get leads from outside your community: Ready to spread your wings beyond the community you have? A Facebook contest can reach out beyond your existing audience.
You're up for the Facebook contest challenge now what?
SOLD!? You've got the Facebook contest bug. You can see the potential and the idea of your community engaging and new people signing up has your heart skipping a beat or three. But where do you even begin?[Tweet "What to do BEFORE you run a Facebook contest"]
Figure out what you want set some goals.? Do you want; More followers, more leads, to build an email list, user-generated content, immediate sales, to learn more about your customers or audience? You need to decide this first because every step after that will depend on what you chose.
Decide on WHO you want to reach.? Facebook has an awesome targeting feature and the more targeted you are with your contest, the more successful you will be.
Decide on a budget. This is another step that is absolutely critical because you want to make sure that you aren?t spending more than the leads are worth.
Start with a third-party app:? There are some awesome apps out there. You can see a list of the top 5 for 2014 here.
Brainstorm some contest ideas that you think might work for you. Here are some brainstorm Facebook contest ideas to get you started. 12 Facebook Contest Ideas Infographic, 4 Facebook Contest Ideas You Must See, 10 Facebook Timeline Contest Ideas You Can Start Now
What kind of sweepstakes will you run?
to get new Facebook Fans, or to increase your email list, then a simpleSweepstakesis best; it poses a low barrier to entry, they're fun to win, and you'll get more entrants.
to make immediate sales, then agroup deal or couponwill encourage your entrants to buy your discounted product right away.
to get more engagement through user-generated content (ugc), then contests, such as aphoto, or evenvideo contest?may work best for you.
What will you give away?
to promote a new product, give that product away as your prize, or as part of your grand prize.
lots of engagement, give away a prize like a Fan of the week?, or something really huge like a trip for 4 to an all-inclusive resort
product development input, give your upcoming product away as a prize (or at least give a discount to purchase them)
Get your legal ducks in a row.
You must have a written disclaimer stating that the contest is in no way associated with Facebook.
You cannot use a Facebook feature as an entry method so even if the contest is housed inside of an app, you cannot have a person click a Facebook Like button to enter.
Facebook contests must be housed within a tab or app. You cannot, for instance, run a contest in which people must write something on your Facebook Page's wall, comment on your status update or Like a picture. They must enter inside of an app.
Read the entireFacebook Guidelinesfor a complete understanding of contesting within the rules.
[order_box style="4″ alignment="center"]
See. It's not as hard as you think – Join us on Thursday September 4th at 12pm EST to learn from Heyo's CEO how to triple your traffic no matter what industry you're in. CLICK HERE TO REGISTER
[/order_box]
A Real Life Example of a Facebook Contest Success
Tantamount Technologies got its start in April 2014, aiming to create apps that enhance the automotive experience of their customers. Tantamount Tech launched as a small businesses with a passion for cars and helping people connect to their vehicles.
The company has been moving at a quick clip since then, and has an app in beta for car owners, and a visual estimate app for repair shop employees to better communicate with their customers.
CEO, Jason Cowdry, and the team at Tantamount Technologies needed to get the word out about their company. Working through their Facebook fan page, Tantamount Technologies began building a fan base excited about Tantamount Technologies? apps.
The tricky part? Reaching their fans outside of Facebook. In June 2014, Tantamount Technologies decided to run a contest for their fans. Jason turned to the Heyo Sweepstakes template to create the contest in an effort to grow Tantamount Technologies #email #marketing list and triple his traffic.
He set up his campaign and clicked the nerve racking publish button. The results were fantastic. In two weeks, the Tantamount Technologies campaign attracted 5108 views and captured 2348 emails.
…For those of you doing the math, Jason was celebrating a 46% conversion rate!
If you want to learn how to triple your traffic from Facebook like Jason, join us for a webinar on Thursday September 4th at 12pm EST. You'll see 6 new case studies and learn how to finally have success with Facebook. Click here: http://bit.ly/VMRnKH
The success of the Sweepstakes was not a coincidence, because the template takes into account 6 simple steps to capture emails.
1. Strong Incentive: Give away something that is directly aligned with what your potential customers and followers are interested in. In Tantamount Tech's Facebook Contest, the incentive was a Car Survival Kit. Jason also encouraged fans to share and vote on the last item in the survival kit, which drove engagement with the contest.
2. Brand recognition: Because Tantamount Technologies is newer, and they have a well branded fan page, they chose to feature a different view of their prize instead of their logo. We highly recommend using your company's logo and prominently featuring it on a campaign, because this kind of branding is critical to quickly build trust with potential contest entrants.
3. Countdown widget for urgency: At any point in time a Facebook user could get distracted by a new notification or other social distraction. Jason was smart to include a countdown in his Facebook Contest to drive the user to take immediate action. This was critical to getting a 46% conversion rate.
Pro Tip: We recommend running a Facebook Contest for 7 days or less (7 days or less on the countdown). If fans see ?45 days? left, they may leave the contest and never come back.
4. Easy to follow opt in form: Most folks mess this up. Making sure your email form is highly visible and easy to enter is key. Additionally, you can link up the opt in form with ConstantContact, Mailchimp, Aweber, or other email marketing platform to easily manage Facebook Contest opt ins.
Pro Tip: Put them in a drip campaign to build a deep, long lasting relationship!
5. Clear Facebook Contest entry steps: Jason made it crystal clear how to enter the Tantamount Tech's Facebook Contest. Additionally, he told people that in order to enter they needed to follow steps 1-4 on the left side of the Facebook Contest. Make sure you make it simple and clear what people need to do to enter your contest.
6. Smart URL: When Tantamount Tech's fans saw his update about the Facebook Contest in their Facebook mobile app, they could easily click and enter. You're likely missing out on at least half of your total potential conversions if you don't use a smart URL to make sure your Facebook Contests also work on mobile devices.
Bonus tip: By asking fans to "like" "share" and ?tweet? you'll get free traffic to your Facebook Contest from your fans social networks. Tantamount Technologies also had the fans select the tenth item in the survival pack, for an extra sharing incentive.
Jason netted 4046 views with no advertising spend. Below, you'll see six out of the 100s of fans that tweeted the contest, driving free exposure and new emails for Tantamount Tech.
What to do next!
Leveraging Facebook as a key part of your marketing plan doesn't have to be a mystery. Following the 6-step system above, you'll be well positioned to capture thousands of emails and triple your traffic just like Tantamount Technologies.
[order_box style="4″ alignment="center"]
Join us on Thursday September 4th at 12pm EST to learn from Heyo's CEO how to triple your traffic no matter what industry you're in.CLICK HERE TO REGISTER
[/order_box]