Book Snapshot
[star rating="4″]
Authors: Jason Fried & David Heinemeier Hansson
Published: March 2010
Pages: 288
Formats: Kindle, Print, Audiobook
Quick Summary: Rework invites readers to challenge their basic assumptions about success in business. It questions the assumption that a successful business has to obsessed with looking like a successful business instead of doing the work in the most cost-efficient and productive way as possible.
 Review of "Rework" In More Depth
What The Book is About
"Rework" is a classic anti-manifesto that focuses its attention more on eliminating non-essential parts of your business than prescribing a certain path to success. In the book, authors Jason Fried and David Heinemeier Hansson debate the necessity of:
Meetings
Budgets
Advertising
Consistently working long hours
Sales staff
While you might be thinking that this book's concept sounds like a recipe for yet another bootstrapped tech startup, it's actually very different. The book is strongly against the idea of creating another "tech startup" for the sole purpose of getting acquired by a large company or sold to the highest bidder. The book wants you to create a business, simply because you saw the opportunity and followed through. It's not because you designed the perfect business plan (which the authors really call a guess) or ticked all of the boxes on the aspiring entrepreneur's to-do checklist.
The authors provide themselves as an example. Basecamp, the wildly popular project management software from 37signals, began when they couldn't find a project management system that worked for them, so they made their own.
 Pros
Rework" is a revolutionary breath of fresh air for prospective and current entrepreneurs who are tired of the corporate "hamster wheel" or feel frustrated by the constraints of the modern workplace.
"Rework" is a short read (around 200+ pages) that definitely isn't filled with fluff. Instead, it's a book dedicated to making you think. The authors use bold language, sarcasm, and stark black-and-white illustrations to nudge their readers to think. If you're a fan of Seth or James Altucher, you will definitely enjoy the style in this book.
Beyond the business application, "Rework" is also a great read for any person who is frustrated with their current path to success. The book's overarching philosophy is about transforming your view of constraints. Instead of battling constraints, "Rework" encourages readers to work with them. In other words, make the best with what you have instead of waiting for the same indicators of success that everyone else.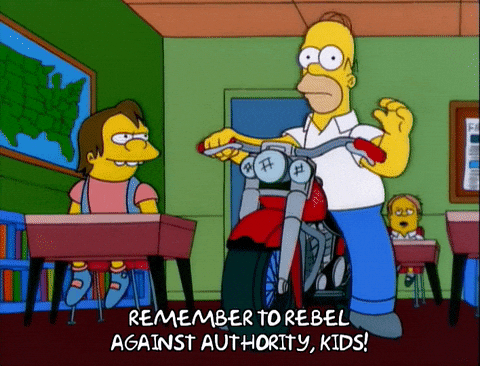 By doing that, you create your own path in the present and the mental agility to survive the unpredictable future.
Cons
"Rework" gives advice to readers, but it does not give a lot of specifics.  To provide an example, Fried and Hansson give advice on hiring, but you won't find a list of best business practices. Instead, you will get the authors' perspective on the hiring process which amounts to:
People lie on resumes
Don't hire if you absolutely need to
Don't place too much emphasis on validation (degrees, years of experience, focus on potential)
For some readers, this makes perfect sense. For others, this kind of doesn't provide any answers at all.
The book also doesn't offer any additional case studies or examples besides their own. Granted, they are a million-dollar company with around 50 or so employees, their story proves an exception to the rule rather than a well-planned strategy that can work for other businesses. This isn't a bad thing if you believe in the central concept of "Rework". If you need more convincing, additional examples of companies that used the principles in "Rework" could provide more evidence to support the book's claim.
What are some key insights from "Rework"?
Don't overcomplicate your product or service with too many features
Don't be afraid to say no to future opportunities that draw you away from your essential obligations
Everything you do is marketing
Create a vision for your business, but don't get attached to one particular path to that vision
Celebrate ideas, celebrate execution of those ideas even more
Have you read the book? Have you tried some of the concepts in "Rework"? Share your thoughts and ideas in the comments below.