[feature_box style="20″ only_advanced="There%20are%20no%20title%20options%20for%20the%20choosen%20style" alignment="center"]
This post is sponsored by Tim Goodspeed Explainer Videos, a company that is?devoted to creating videos that are both highly entertaining and informative.They communicate the core essence of a company, product, service or idea. And best of all… they convert clicks into your customers.
[/feature_box]
About ten ago, I saw a statistic that said that 68% of your customers have no idea why they should choose to work with you. Don't ask me where I saw this, but it stuck. Today, I think that number is much, much higher because there are so many more distractions out there and your customers? attention spans are significantly less. In fact, you've got about eight seconds to make an impression (that's one second less than the attention span of a goldfish!) So you better make it count.
Explainer Videos Grab Customers Attention
These days video is HOT HOT HOT! Check out these stats for just how hot it is!
But wait, you're no video expert, and your product or service isn't exactly the stuff of viral YouTube videos, so how are you going to take advantage of these killer conversion numbers?
I got two words for you ?Explainer Videos?
Explainer videos are exactly what the name says; short videos that provide a quick and easy-to-understand explanation of a product, service or company.
They've been all over the web for years. Back in 2007, a company called Common Craft created some of the first explainer videos. Here's one they did to explain social networking.
Notice how fun and friendly they are, they suck you in right away and, they lay out a context so that you can truly understand how something works and how you can use it to accomplish your goals.
The 7 Key Ingredients For Highly Converting Explainer Videos
Let me get straight to the point. The reason explainer videos are so effective has very little to do with how they look. Notice the Common Craft video example I showed here it's not fancy, it's human. So , while great graphics are certainly a plus, what makes highly sticky and converting explainer videos is actually the quality of their structure and the tightness of the message.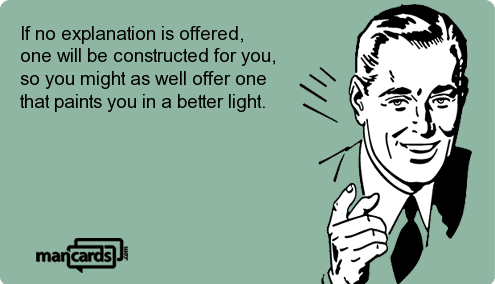 Here are the 7 key elements you want to have in place to create an explainer video that grabs your prospect?s attention and turns them into a customer.
A clear marketing message and Unique Selling Proposition:
This is the most important element that has to be in place. Here is a simple outline that you can use to begin creating your explainer video:
The problem? Address the pain your customers are having (0:00-0:20)
How your audience thinks the problem is solved. Make a list of common ways your customer has tried (unsuccessfully) to solve this problem. Just watch an infomercial for inspiration. Notice how they will often show people trying to accomplish a task their product solves and struggling through it i.e. lugging a heavy vacuum up the stairs and wiping the sweat from their face. (0:20 0:30)
The solution? Introduce your product or service as the answer (0:30-0:40)
How it works? Briefly describe how it works or how to get started (0:40-0:70)
State the benefits and payoffs– Tell or show the benefits of the solution. What's the payoff? (0:70 0:80)
A call to action? Tell people what to do next (0:80-0:90)
Decide on what type or model of explainer video will best deliver your message.
There are several kinds of explainer video types you can try; screencasts, animations (with or without characters), web site walkthroughs, or even mobile apps. Working through the outline I mentioned above will help you decide which type of explainer video will connect with your customer and communicate your message the best way.
Write the script.
This is the most important element of the video. Now, I know you're probably freaking out at this point because you aren?t a copywriter or a scriptwriter. But I would encourage you to muddle your way through it by following the outline I shared above. Yes, an explainer video expert can help you with this, but YOU know your business best and having a script to edit and play with will save you time and money.
Keep it short.
The current attention span for videos is about 90 seconds. When the first explainer videos came out in 2007, they were as long as 3 minutes! You'll be able to fit about 150 words per minute, So aim for about 200-300 words.
Focus on Benefits and Payoffs.
Yes, this is so important that I've pulled it out of the outline and gave it its own section. Sometimes it's hard to pull out the benefits when you're so focused on features. Here's my trick for doing just that. Make a list of 3-5 things that are most important to your customer. Think of the 3-5 things they most want to accomplish or the 3-5 outcomes that they are looking for. Now go and match the features you offer that deliver on those outcomes. BOOM! You're talking benefits.
Use a professional voiceovers and music.
One of my friends and DIYMarketers community member Kelly Warner, CEO of ScoreChamber, is a professional sound designer; he calls it Soundscaping?. Kelly says that a lot of people discount the audio portion of their video, but that subtleties like voice, music and even sound effects can make a HUGE difference in holding audience attention and driving conversions.
Use fun and relatable visuals.
Finally, there is the visual element of the video. Make sure that the visual elements that you choose are a match with your brand and business personality. The key is to make them fun, engaging and relatable to your target audience. You can choose from 2-D and 3-D animations, Screencasts, Live Action and even Typography. Truly, the possibilities are endless.
Next Steps in Getting Your Videos Made and Produced
Once you've gone through this planning and outlining process, you are ready to get your video made and produced. And for that you have two basic options; DIY or hiring a video company to help you.
Before you default to either one, let me give you some guidance. Personally, I've done DIY explainer videos using Pow-Toons and I've also had videos created professionally on my SmallBizOpinions site. And here's what I've learned.
I would say 80%-90% of the time and effort in creating an explainer video is in the messaging, scripting, storyboarding and planning of the process. And almost all of these fundamental decisions have to come from YOU. After all, no one knows your customers and your business as well as you do.
The clearer you are on your messaging, your customer, their needs and the benefits you provide, the easier, faster and more effective the video company will be in pulling your video together.
I'm a very visual person, so I would use Pow-Toons as my drafting board where I would play with my script and my timing and messaging. But if and when I want to do a video for a company, product or service where I want to maximize conversions, I would recommend working with a professional.
Hire a Professional to Produce Your Explainer Video When?
You want killer conversions, sign-ups
Impressions and looking good count for your customers
You have at least 6-8 weeks to get it done
You don't have access to great sound, voice or visuals
You want it done RIGHT the first time
Explainer videos are a fun, quick and powerful way to quickly explain exactly what your product or service does and how it will benefit your customer. They are an ideal and cost effective way to communicate the personality of your brand and to educate both prospects as well as the media about who you are and what you do.
Don't just do explainer videos for your company, consider doing them for new products and services, events and even case studies. Once you get the hang of creating explainer videos, you'll want to create them for everything.
[feature_box style="25″ only_advanced="There%20are%20no%20title%20options%20for%20the%20choosen%20style" alignment="center"]
Tim Goodspeed is offering a 20% discount to readers of DIYMarketers. To claim your discount, simply email Tim attim@timgoodspeed.comand tell him DIYMarketers sent you.
[/feature_box]