There's nothing wrong with thinking big; but, as far as data goes, you might want to consider thinking small first.

There is tons of value to be found in big data in many facets of running a business. If you're working in marketing, there is good reason to suggest that you might want to focus on smaller, tangible, day to day data that you can use to draw relevant conclusions and take sensible action.
Here's a three-step process that can help you take the steps to using your data in a more efficient and effective manner:
1. Forget about big data – Start with the basics
Analyzing small data shows brands exactly who their customers are, in terms of segments, verticals, target markets, company sizes and locations.
TRY THIS TODAY
Go over to your Quickbooks or whatever accounting program you're using (or ask your bookkeeper) and run a report that gives you the customers who comprise the top 80% of your revenues – and the customers who comprise the top 80% of your profits.  You can run this report to see what the trends have been over the last 3-5 years. Then run the same kind of report, only this time instead of customers, make it a list of your top products or services.
Take half a day to sit quietly with the data and a notebook and write down any questions or thoughts you have about what you see.  You can even ask your bookkeeper to give you his or her perspective on what they see in the data.
Brainstorm some ideas about potential actions you can take; should you have a price increase? Maybe you see opportunities for multi-year contracts.
2. Start informing marketing predictions with small data
Predictive analytics rely on data to deliver accurate, valuable insights. When informed by segments of small data, marketers can drill down into customer profiles and learn more about how users interact with the brand.
Small data can be anything, it can be purchasing reports, it can include feedback you collect through regular customer satisfaction surveys or it can be analytics and insights you get from your social media interactions.
TRY THIS TODAY
If you only look at data when you have to or sporadically, make a commitment to make this a regular part of your business.  It's the KEY COMPONENT of working ON your business and not IN it. You can approach this several ways — depending on what works best for you.  First you can brainstorm the KIND of data you want to review and then find those reports and review them weekly or monthly.  Or, if you're not sure, take a week to see what data you have available, review it with your team and then select just those reports that you feel are critical to the success of your business.
One of my FAVORITE people who talk about this is Kraig Kramers.  He wrote the book CEO Tools back it 2003 and it is STILL one of the best books on the topic of what to measure and how to measure it.  Here is a clip where he talks about the "Trailing 12 Month" process he uses.
3. Combine predictive analytics with marketing automation to personalize the customer experience
In addition to enhancing personalized marketing campaigns and helping brands build relationships with customers, a combination of small data and predictive analytics is the key to marketing automation success.
Adopting a marketing automation program can seem expensive, but when you consider that you can literally replace several employees with a great marketing automation system – it's a steal!
Don't get caught up in the glitz and glam of how powerful marketing automation systems are.  Instead, take the time to segment your customers, develop irresistible offers and customized messages based on what matters to your ideal customers.  Then work out a sales and marketing "funnel" or journey that will take them from being skeptics to feeling smart and confident enough to choose YOU.
Sit down and create your ideal customer profile.  Don't get overwhelmed with choosing multiple segments yet.  Start with your absolute favorite customer (the one you wish you had 100 of) and profile them.  Include their demographics as well as psychographics and then dig deeper; how many times to they order, when do they order, what do they order and why?  What benefit do they get from buying from you and so on.  Profile them in a way that will make it easy for ANYONE you know to identify them out in their natural habitat.
Again, this argument doesn't attempt to take any legitimacy away from using advanced, macro-scale analytics in improving efficiency and effectiveness of your operations.  It's a reminder that "too much information" is totally a thing. Too much of anything isn't a good thing, and as far as using the right data to enact relevant marketing strategy, quality of data vastly outweighs quantity. This argument suggests finding the most simple, practical, and actionable data, and using that to refine your marketing strategy.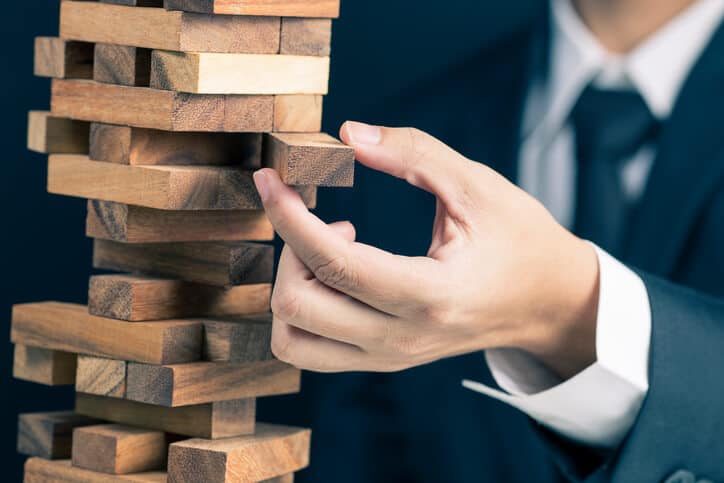 Find the data that can help inform your marketing in a way to make it more immediately impactful. As far as data, thinking small might be the best way to achieving big.  I've given you several ideas to try today — let me know how it's going for you.  If you have questions — just ask!
For more on each of these three principles, head over to the source article
Forget big data: Why thinking small can help marketers see the future.