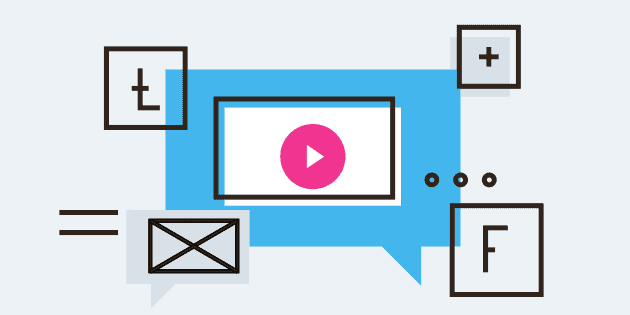 In a world where attention is currency, it is becoming increasingly difficult to attract the eyes and ears of your target market. Video is a great way to communicate a brand's message and entertain an audience at the same time. However, creating the video is only one piece of the puzzle. Today, video distribution is just as important as the content. With an abundance of video content being uploaded to YouTube every day, approximately 300 hours of video every minute, it's easy for your video to get lost in the shuffle.
Now we realize that not everyone has an agency-sized distribution budget at their disposal and the good news is, you don't need one! For as little as $1500 you can get your video seen by people who actually care about your content. Here are a few helpful tips to harness the strength of video distribution on a budget.
Define?the purpose for your video
Before you begin to distribute, ask yourself: what is the purpose of this video? Your video distribution campaign should always be tailored to your goals. If your goal is to get more YouTube views, your distribution efforts and costs will be different than if your goal is to gain subscribers or app downloads. Always complement your content with clear and consistent messaging surrounding your video. Your viewers should know exactly why they are watching this video and what you want them to do after.
Pro Tip: ?Always include a clear call to action (CTA) on your video. Banners at the bottom of a video are a great way to communicate your CTA. For social media, consider adding one-click social sharing buttons on top of the video. If a viewer has to go through multiple steps to accomplish your desired action, they are less likely to do so, but if it is as simple as the click of a button the engagement will be higher.
Identify and target your audience
Once you define the purpose of your video, identify and target your ideal audience. Targeting is a strategy used by advertisers to deliver relevant messaging to specific audiences. Determine where they might be spending time online and tailor your campaign targeting efforts towards these sites. Remember, quality viewers will bring greater return than quantity of viewers. So don't blow all your money on targeting via premium sites like Buzzfeed as they charge higher prices per view. Aim to target on smaller blogs and sites that may have less visitors but cater to your niche audience. Video distribution is not about where your video is seen, but who is seeing it. Again, quality vs. quantity!
Pro Tip: Set aside a portion of your budget for promoted posts on social channels like Facebook and Twitter. This will not only guarantee your video is seen by existing fans but it will attract new ones.
Measure twice, cut once
Taking a page from the fashion industry, smart video distribution requires planning and testing before the final cut. Make your $1500 budget go much further by testing your audience before distribution. Analyze the results and optimize your campaign, then run it again. Orabrush is a great example! During the creation process of their first YouTube video, with a budget of only $500, they tested and uploaded over 100 clips to see which ones were most engaging before settling on the final version of their video. Your social followers are your biggest brand advocates and are a great way to test your content before distributing it. Consider involving your social audience in the process from start to finish. Test video clips or thumbnails and ask your followers which ones they like best. This is a great way to involve existing fans, increasing their commitment to the brand, and an easy way to gain new ones.
Pro Tip: When you're ready to distribute your video, don't spend it all at once! Make your budget go much further by running your distribution in 3 – 4 flights. This way you can analyze the results and optimize your campaign before you proceed with your next flight.
One last piece of advice: Never Aim for Virality
You can't make a viral video; a video becomes viral? (Peter Gerard, Vimeo). Attempts to create viral videos rarely work, mostly because they use concepts and approaches from videos that have already gone viral. The reason videos go viral is because viewers generate the necessary hype to make videos viral because the video is unique, exciting, and new. Trying to make a viral video by mimicking an already viral video the absolute antithesis of such a video?s essence.