Why Your Business Should Start a Podcast
The first your small business should consider starting a podcast: Millions (and counting) of your potential customers listen to podcasts.Those customers could be learning about you, your expertise, or your business.
The second reason: You can start a podcast for A LOT cheaper than you think and with A LOT faster than you expect.
Many business owners believe that you need a fancy, high-end studio. While having fancy equipment can be a big boost for your podcast, it is not essential. You can literally start your potential award-winning (and lead-generating) podcast from your home office, outdoors, your iPhone, or even the car!
With a podcast, you can focus on a targeted audience developing loyal customers and a predictable sales pipeline. You can share information about your business, sell products or services (or both), and build your online presence in one podcast episode. That's a little marketing power.
First, listen to good podcasts
Before you get started with your own podcast, you need a taste of what a good podcast sounds like. While you're listening to these podcasts, listen from the perspective of an audience member and a producer. What do you like about these podcasts? What don't you like? How will your life be different?  (Quick note: Be sure to listen to podcasts inside and outside your target niche.)
Need some podcast suggestions? Here are a couple that you might consider:
Second, commit to your future podcast
Creating a podcast may look easy, but it takes A LOT of work behind the scenes to pull it off. Podcasters (or the people they hire) have to do a variety of tasks including editing, uploading your files to a podcasting host, marketing, maintaining your website. This does not include locating and scheduling guests, creating the content for your podcast, and other duties.
On average, you can expect to spend, about 6 (or more) hours) per week on your activities related to your podcast.
This may sound like a lot of time, but many business owners and individuals are able to balance their business and t. The key to starting your podcast whlle
Third, get the right tools for starting a podcast
The first two steps help you get the right mindset for starting a podcast. Your next step is getting down to work. At a minimum, you need the following equipment to get started.
Of course, you can get more fancy than the above list If you're interested, you can check out Audacity's list of basic equipment needed for a podcast.
Then, market your podcast to the world
Once you've got a few podcasts that you are ready to share with the world, it's time to let the world! That means, good old-fashioned marketing. At a minimum, you need the following to start your own marketing headquarters, including:
Podcast website
Social media
(Optional, but highly recommended) Email list
The above should be enough to notice of your podcast episode out to the masses. Follow the best practices for marketing your podcast and its content on a website, through social media, and email marketing. Be sure to focus on creating valuable and relevant "soundbite" and long-form content, networking, and leveraging every avenue that you can to achieve your goal.
If you need a really good introduction to marketing your podcast, Buffer has an incredible.tutorial on promoting a podcast from a beginner's point of view.
One popular and easy way to product and distribute your podcast from one platform is ZenCast.
Lastly, put your production schedule on autopilot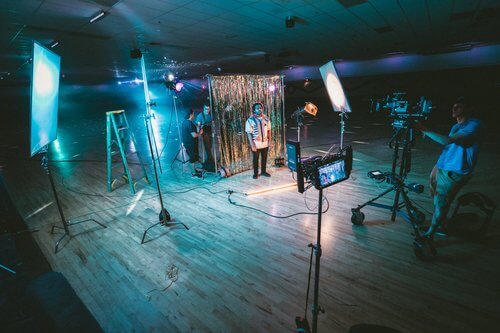 Once you have figured out how to create, produce, and market a podcast, it's time to refine the process. To create a consistently good podcast for your audience, you need to coordinate all of your podcasting elements (including scheduling guests, recording podcasts, scheduling guests, editing the podcast, uploading it to your podcast hosting site, and marketing).
Some pointers on how to do that include:
Use the above links to get the "nuts and bolts" of what actually goes into creating and publishing a podcast.
How Starting a Podcast Can Lead to Small Biz Success
Podcasting is a powerful marketing opportunity that lets you talk directly to your intended audience, but it also takes a lot of work (especially in the initial stages). To reap the rewards of podcasting, you need to prepare and learn. Start preparing with the suggestions from this podcast. Learn from others and adapt what you learn to fit your mission and style.
You could end up with a podcast that is more successful than you ever envisioned. That's what happened to Tim Ferriss, Gretchen Rubin,and others ended up where they are now. It's also where your podcast can end up as well.