Are you struggling to understand social media marketing best practices? Are you inventing or reinventing your company's marketing campaign? As a DIY marketer, it is essential for you to master the basics, and more, of social media marketing. You knew that, of course. But, with so much information on the web, you may be wondering (and wandering) where to start. The answer is simple. Start right here with 10 of the best social media marketing books available today!

Unleash your Facebook marketing savvy with this definitive guide to marketing your business using the Facebook social media platform. With more than more than 7 out of 10 American adults using Facebook, this book can take your business's products and services to the next level. Try it. You just might "Like" it!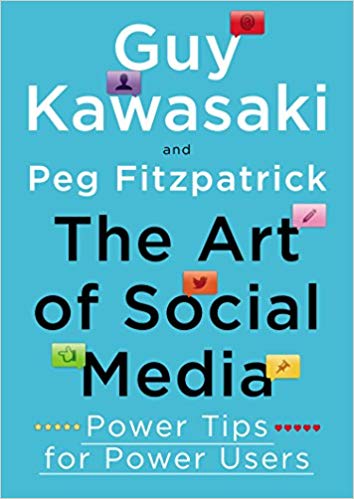 To be successful in your social media marketing efforts, you first need to build a sound foundation to launch your business. This book does just that with more than 100 practical tips and insights for the most popular social media marketing platforms.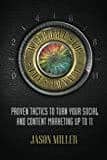 This no-frills and no-fluff book gives you direction to raise brand awareness, build consumer trust, and establish credibility to drive your company's revenue in today's social media jungle! Learn valuable tips for pairing your content marketing and social media marketing campaigns to reach the top of the funnel.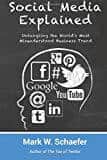 Take a crash course to avoid a crash landing of your social media marketing efforts. Explore the fundamental social media marketing strategies every business professional should know, from Facebook and Twitter, to LinkedIn, Pinterest, and more, with this best-selling book of 2014!
What better way to sharpen your social media skills than exploring 500 tips? Author Andrew Macarthy lays out a concise and practical guide to the most popular social media platforms used today in this easy read.
Demystify social media marketing by learning the psychology behind it with this step-by-step guide to strategies and tactics using Google+. You'll gain insight how to build a targeted audience on Google+ in a way that no other social media platform can.
With "Instagram: The Ultimate Guide…", you'll learn how to market yourself or your business, increase your number of followers, and increase your overall exposure across social media platforms. Now, that's something to smile about and say "CHEESE!"
Written by one of today's most respected content-marketing strategists, "Content Inc…." is the new rule book for entrepreneurial success using social media marketing. Joe Pulizzi reveals a brilliant reverse-engineering model of and how to develop valuable content, build an audience using that content, and present your product for your newly-found market base.
If you are reading online SEO (search engine optimization) strategies and techniques published before April 2015, they are already out of date! Google has made three gigantic changes to their algorithm in April, May, and July 2015, and this book literally keeps you on top of the game.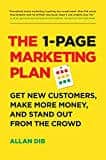 The easy way to create a simple marketing plan for your small business. It's the idea way to focus your social media marketing to the channels and and audiences that will mean the most to your small business.