In this guide, I'll give you a breakdown of what animated videos are and how they work. I'll also share 9 best video animation tools to help you create your own promo video on a budget. Let's get started!
What are Animated Marketing Videos
Animated marketing videos are a type of video that relies heavily on the use of animation. The animation can be as simple as an infographic or cartoony, or it can be realistic like a motion picture.
This format is often used to convey complex information in an easy-to-understand way. Compared to traditional videos, which typically focus on one topic at a time, animated videos can cover several topics at once—all while keeping viewers engaged and entertained!
They're also great for explaining difficult concepts in more than one language. An animated video will tell the same story regardless of what language you speak!
How to Use Animated Videos for Each Marketing Strategy
Content Marketing: Use an animated marketing video to engage potential customers. They'll make your content more interesting, and they'll help you tell your brand's story.
Direct Marketing: When you're marketing directly to customers, animated videos are an excellent way to increase conversion rates. You can use them to highlight features or benefits of your product or service in a fun and engaging way that will make it easier for the viewer to remember what you're selling.
Advertising: Animated sales videos have a higher click rate than their non-animated counterparts because people find them more appealing and memorable–and therefore more likely to respond positively when they see one online or on TV. An animated ad might include motion graphics instead of just still images like its non-animated counterpart; this means that viewers are visually stimulated by seeing movement throughout the commercial rather than being bored by static images (especially if those images aren't relevant).
1. Animaker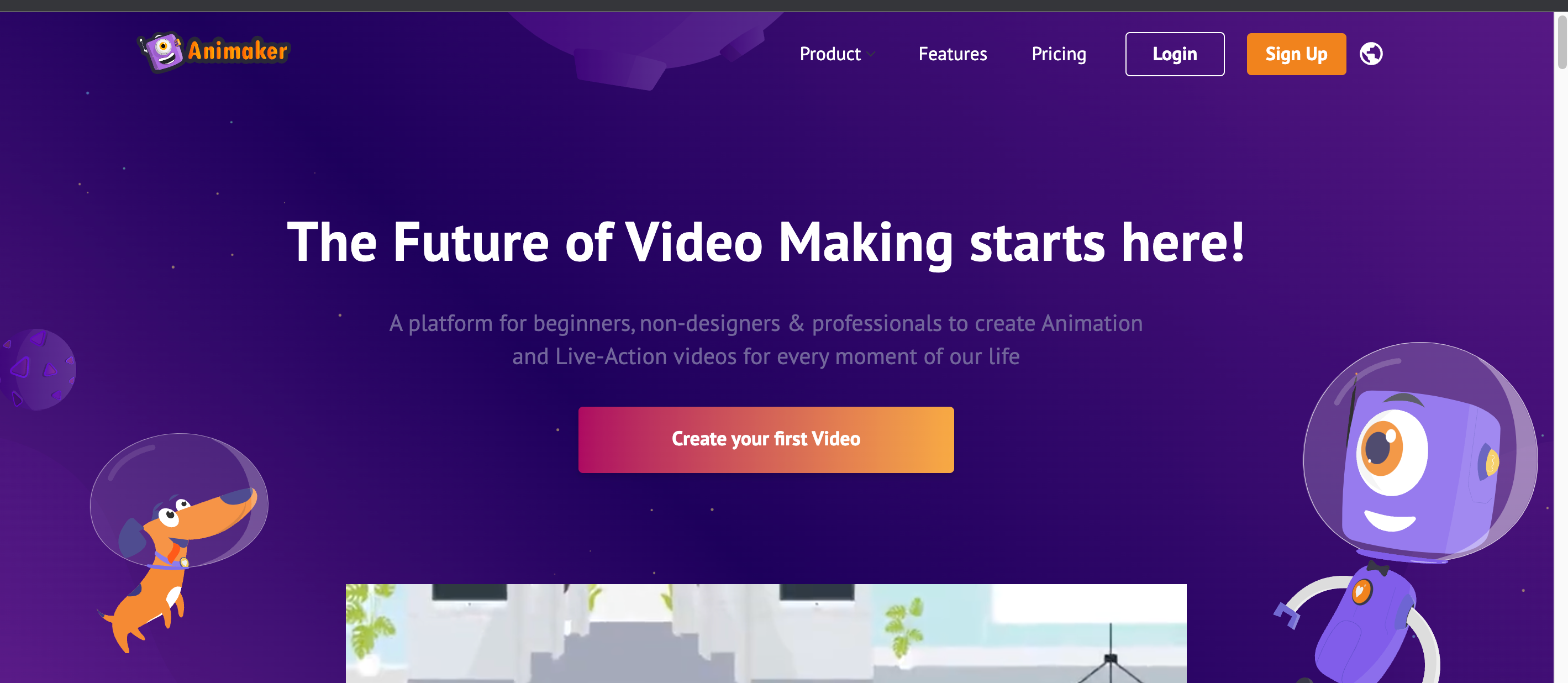 Animaker is a free tool for creating animated marketing videos. It's great for beginners who want to create a video without spending too much money or time. The downside of Animaker is that it doesn't have all of the features of other paid tools, but it still has enough features to keep you satisfied.
Animaker Pricing:
Basic Plan – $10/month
Starter – $99/month
Pro – $49/mo
2. Raw Shorts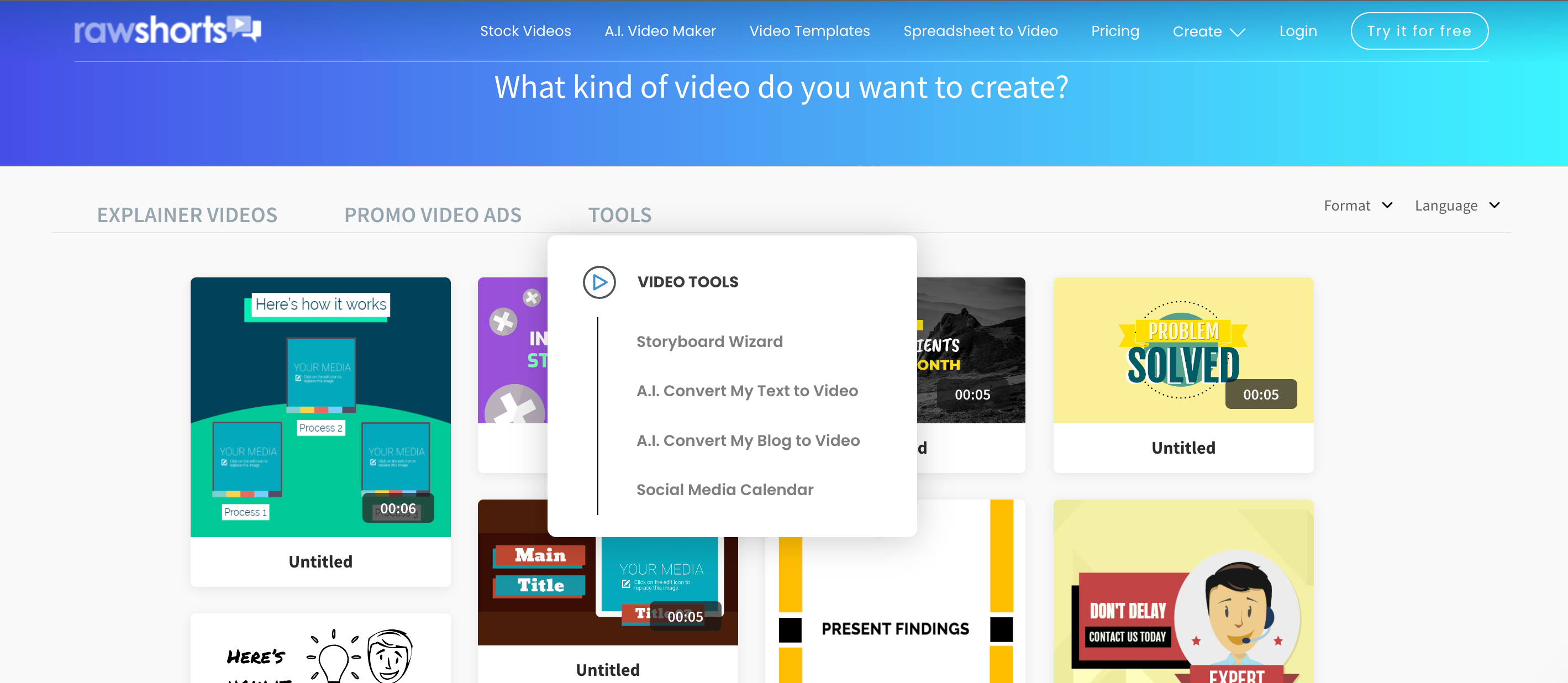 Raw Shorts is a web app that can transform your blog posts into animated marketing videos. Raw Shorts has a huge library of professionally designed video templates, pre-animated characters and all the essential tools you need to create an animated video quickly. The drag-and-drop design interface allows you to easily build your own custom animated scenes with captivating motion graphics that are sure to grab your viewers' attention.
Using Raw Shorts is as simple as selecting one of their professionally designed video templates and adding your own text or images. You can also use their pre-built animated scenes for even faster results! Once you've completed your project, you can publish it directly to YouTube or download it as an MP4 file for sharing elsewhere online (or offline).
Raw Shorts Pricing:
Business: $59/mo
Essential: $39/mo
Starter: FREE
3. WeVideo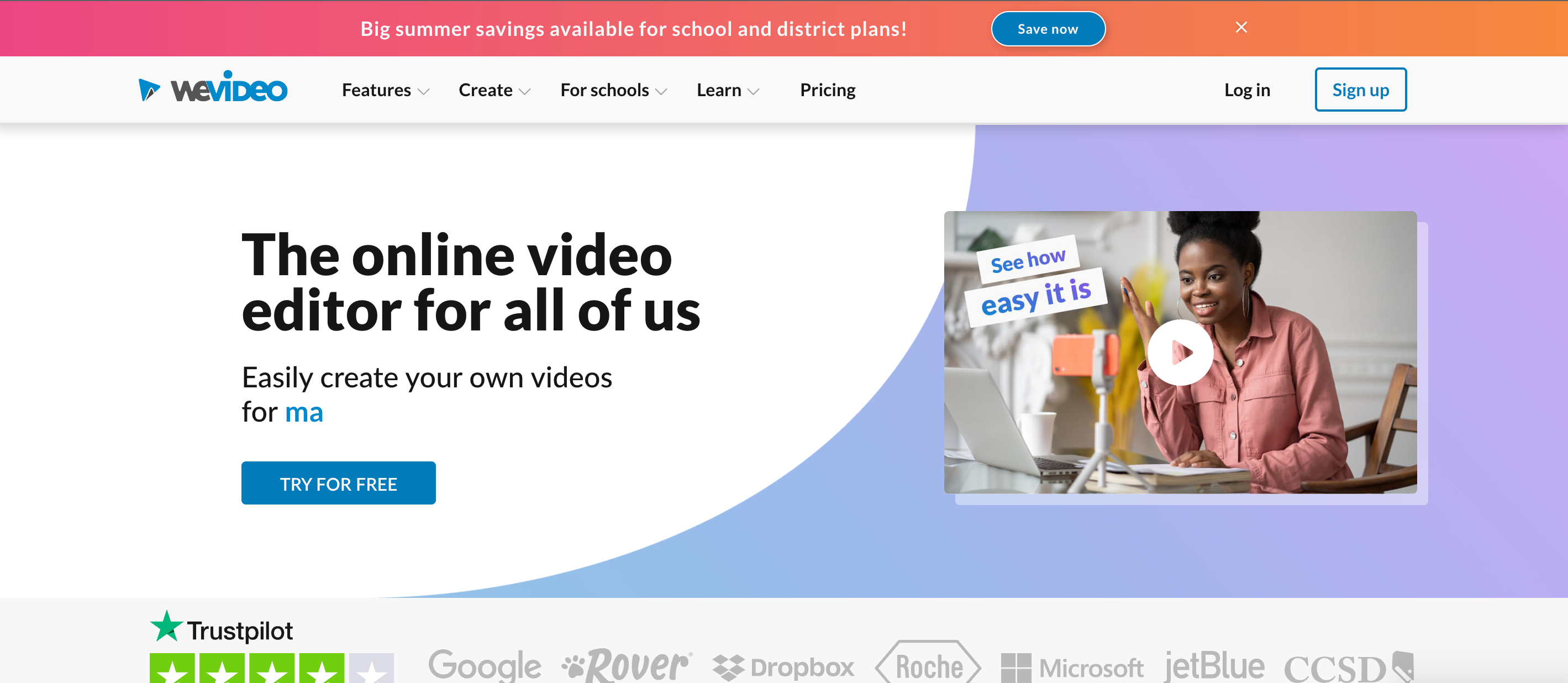 WeVideo is a cloud-based video editor that's perfect for businesses. Its Best Features include Screen Recording, Meme maker, and Green Screen.
WeVideo Pricing
WeVideo offers 4 plans.
Power: $5/mo
Unlimited: $7/mo
Professional: $20/mo
Business: $37/mo
4. Visme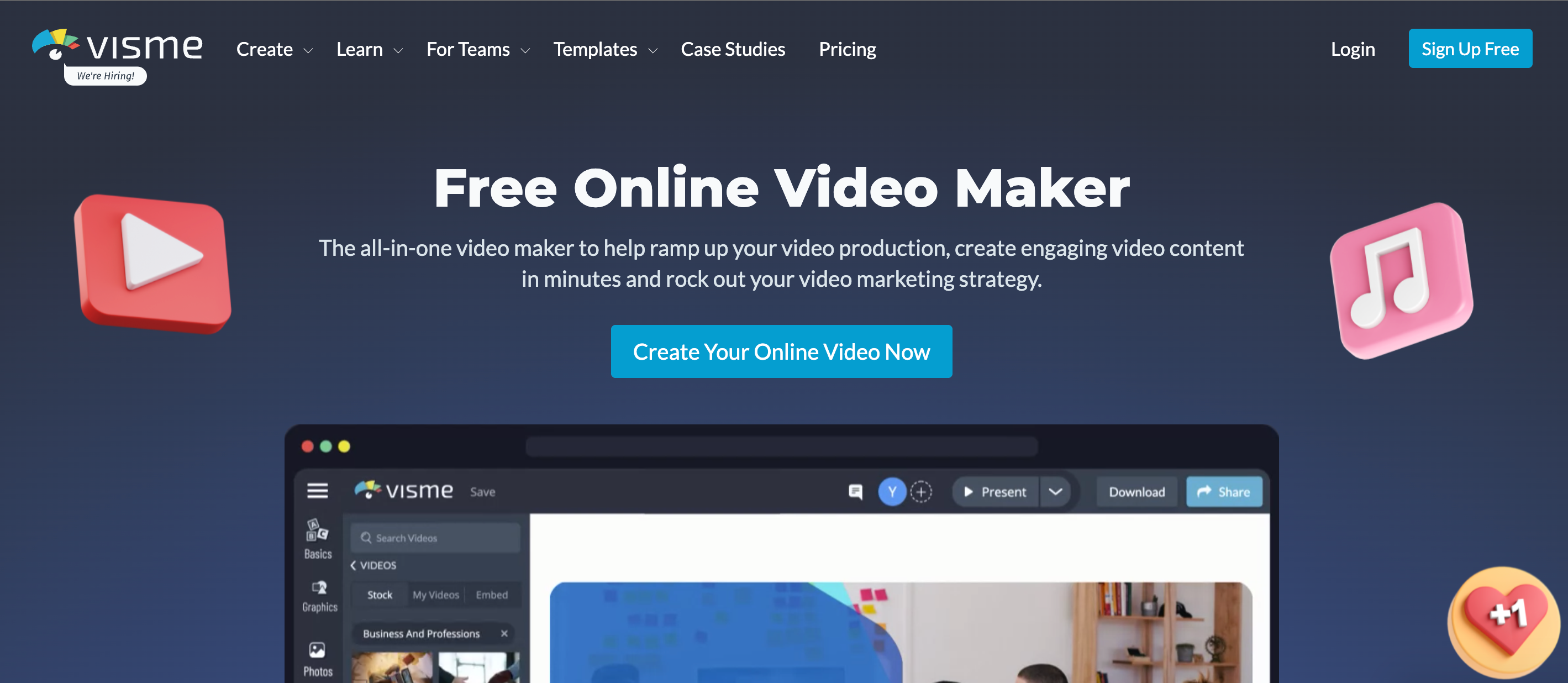 Visme is a free tool that lets you create a variety of marketing videos and infographics. It's easy to use, has some great templates for you to choose from, and is a good choice for those who want to make animated marketing videos.
You can use Visme to create animated explainer videos or even animated product demos. The tool also has a built-in presentation mode that allows users to create presentations with slideshows using their own images or Visme's ready-made templates.
If you're looking for an inexpensive alternative to Adobe Premier Pro, this might be the perfect fit for your needs!
5. Moovly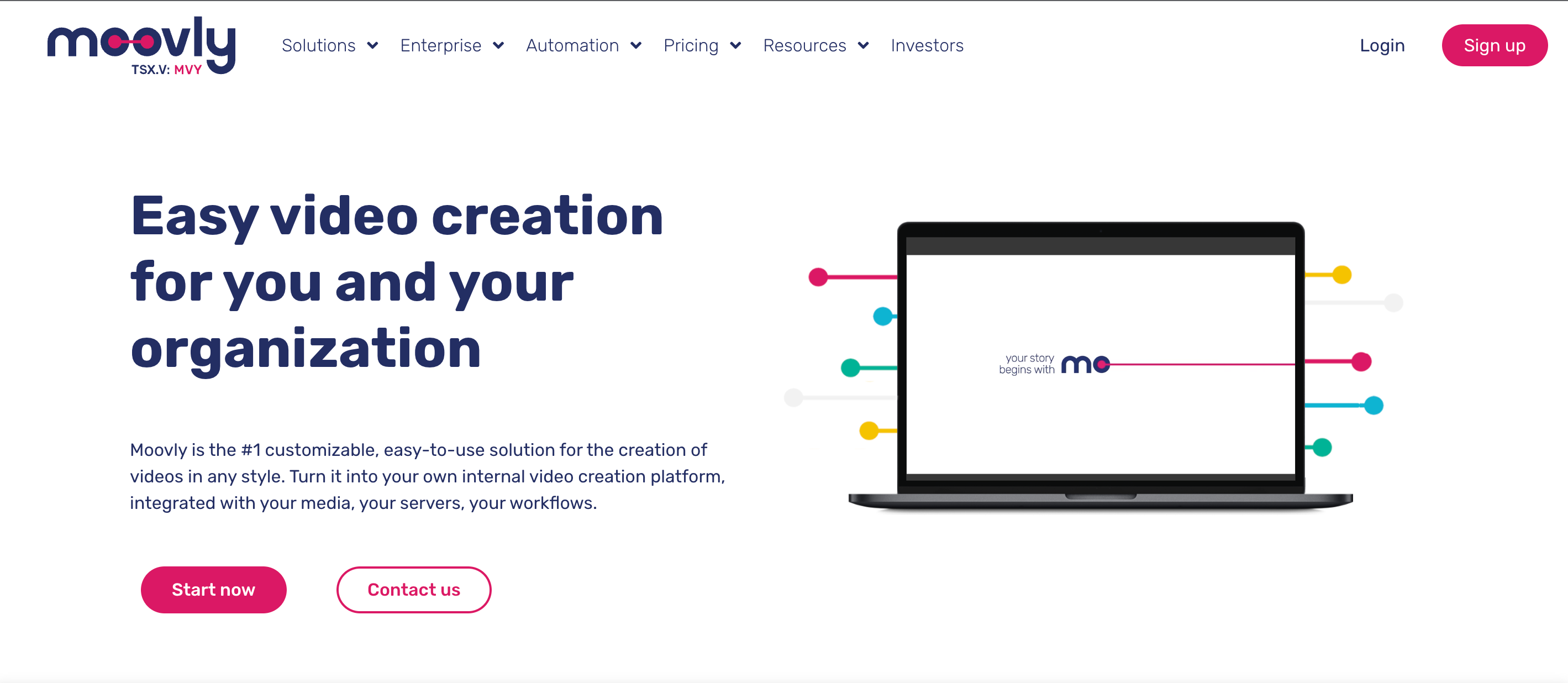 Moovly is a popular animation tool that makes it easy to create animated marketing videos. You can use it to create your own designs or choose from a large library of templates and graphics, which can be further customized. Moovly also has many features that are useful for marketers, such as audio integration and the ability to add text overlays.
The biggest benefit of using Moovly is its affordability; you can start with their free plan (which includes up to 3 minutes of video) and upgrade from there if you need more time or space. For example, their Pro Plus plan costs $199/month but gives you unlimited storage space for all your projects.
6. Biteable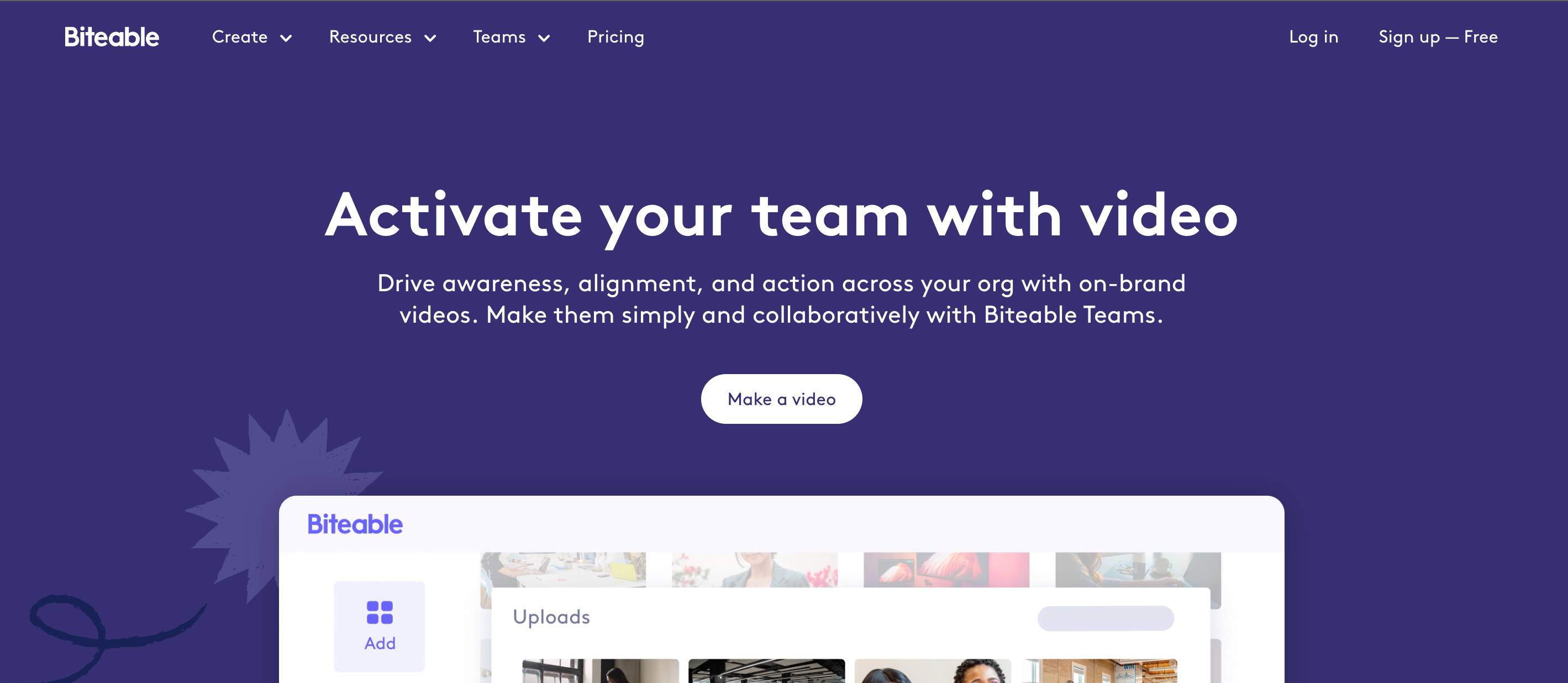 Biteable is a cloud-based platform that makes it easy to create animated marketing videos. It's also affordable and good for small businesses, education, nonprofits and churches with small budgets. Biteable Pricing
Biteable offers three different plans:
Free: Has Biteable watermark
Pro: $49/mo
Teams: $250/mo
7. Renderforest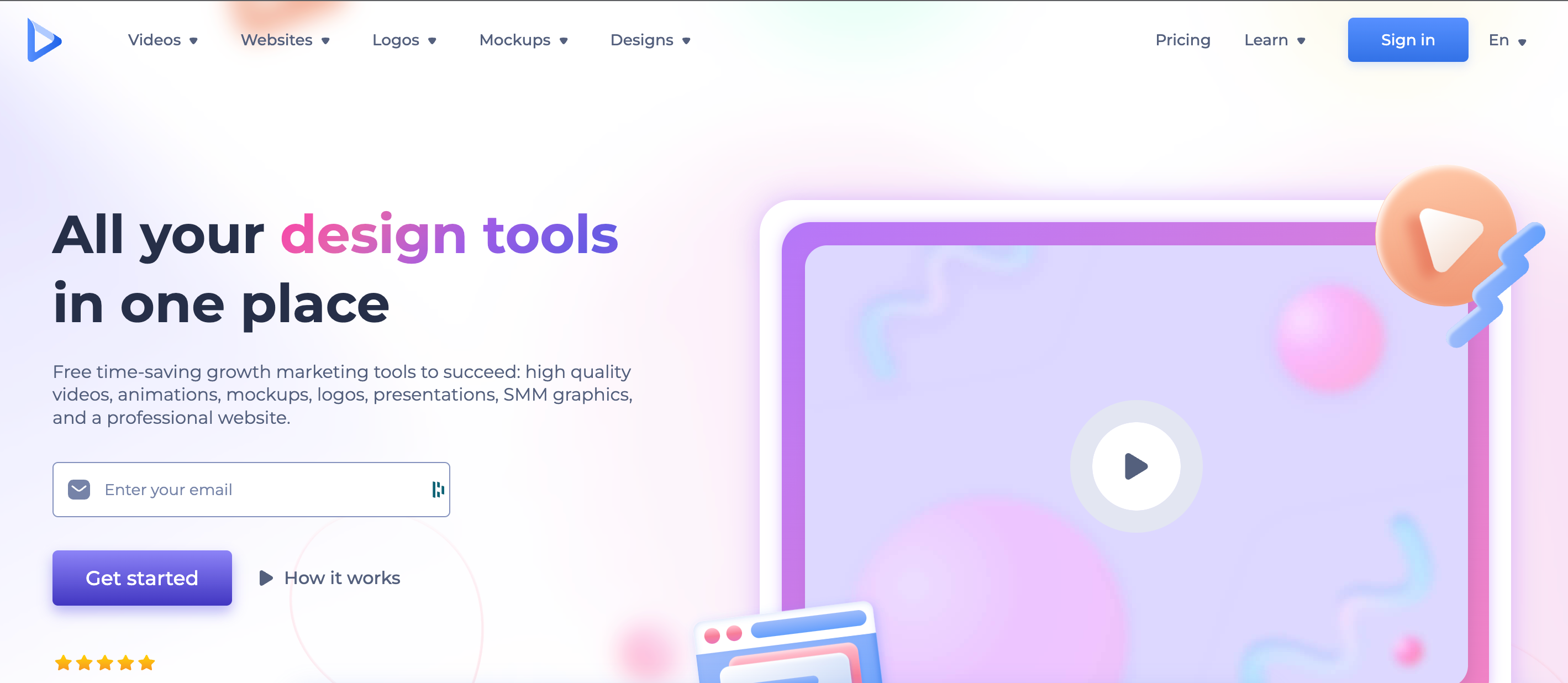 Renderforest is a great tool for creating animated marketing videos. It has a large library of animated characters and objects, video templates, music and sound effects and royalty-free stock images and video clips. If you want to create an animated video for your business, then Renderforest will give you the tools you need to do just that!
Renderforest Pricing
FREE
Lite: $10/mo
Pro: $15/mo
Business: $20/mo
8. Powtoon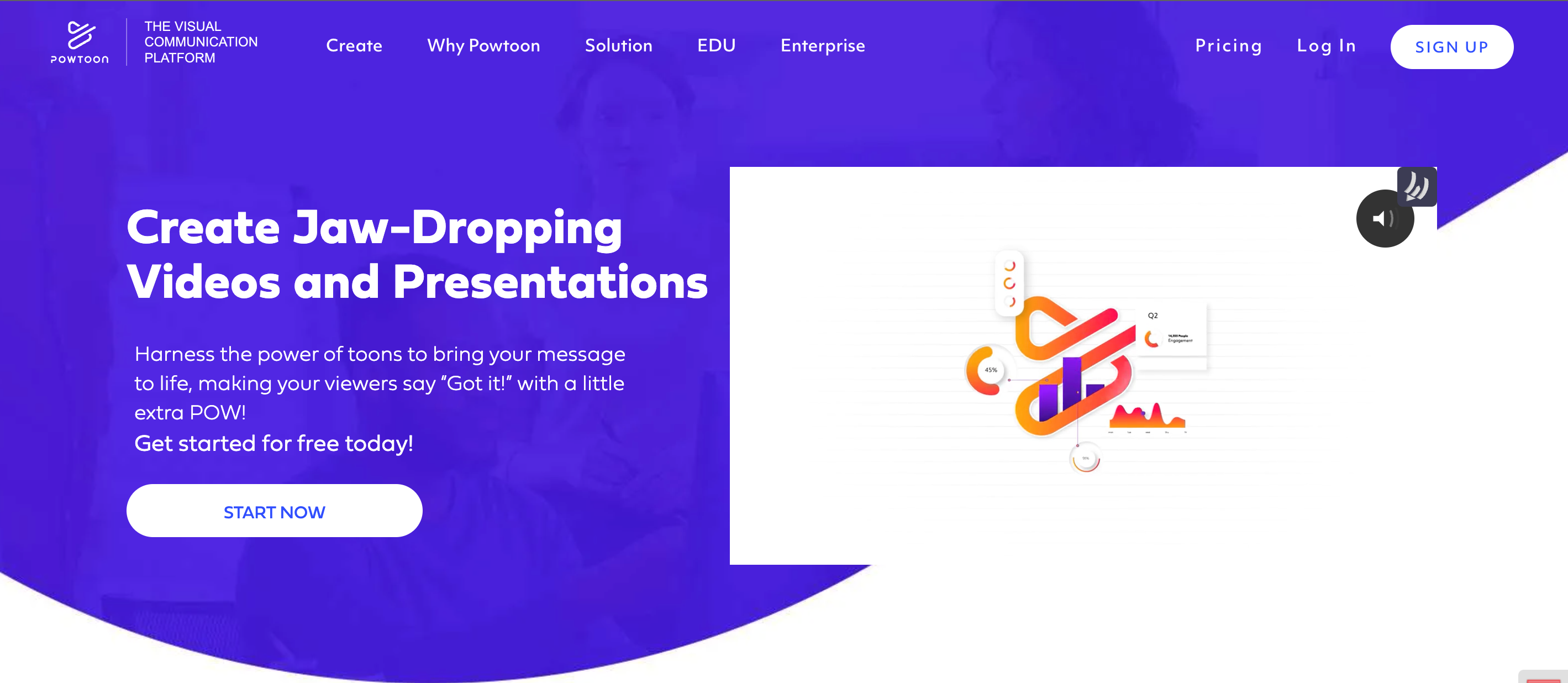 Powtoon is a web-based tool that allows you to create animated videos.
Powtoon is great for beginners, as it has an easy to use drag and drop feature where you can add images, text, and other elements to your video. This makes creating videos super simple!
If you're an advanced user of animation software like Adobe Premiere Pro or After Effects, Powtoon might not be the best option for you.
However, if you want to get started with animated marketing videos without having to learn how to code or install software on your computer, then Powtoon is definitely worth checking out!
Powtoon Pricing
Powtoon offers three different pricing plans: Pro, Pro+ and Agency.
The Pro plan costs $20 per month and includes 2GB storage
Pro+ plan costs $60 per month and includes 10GB storage space
Agency plan costs $100/mo and offers unlimited storage
9. Animoto

Animoto is a web-based tool that allows you to create animated videos. Animoto is great for creating videos quickly and easily, without having to learn how to code or install software on your computer.
Pricing for Animoto starts at $4.95 per month for the Basic plan, which includes access to the Animoto.
10. Lumen5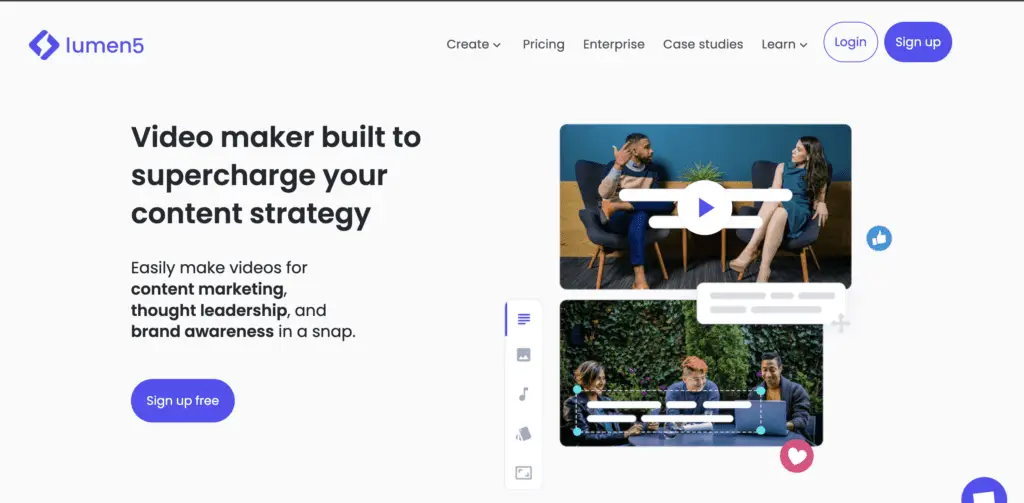 Lumen5 is a web-based tool that allows you to create animated videos. Lumen5 is great for creating videos quickly and easily, without having to learn how to code or install software on your computer.
One of the great things about Lumen5 is the sheer variety of videos that you can create. They have a template for every social media profile.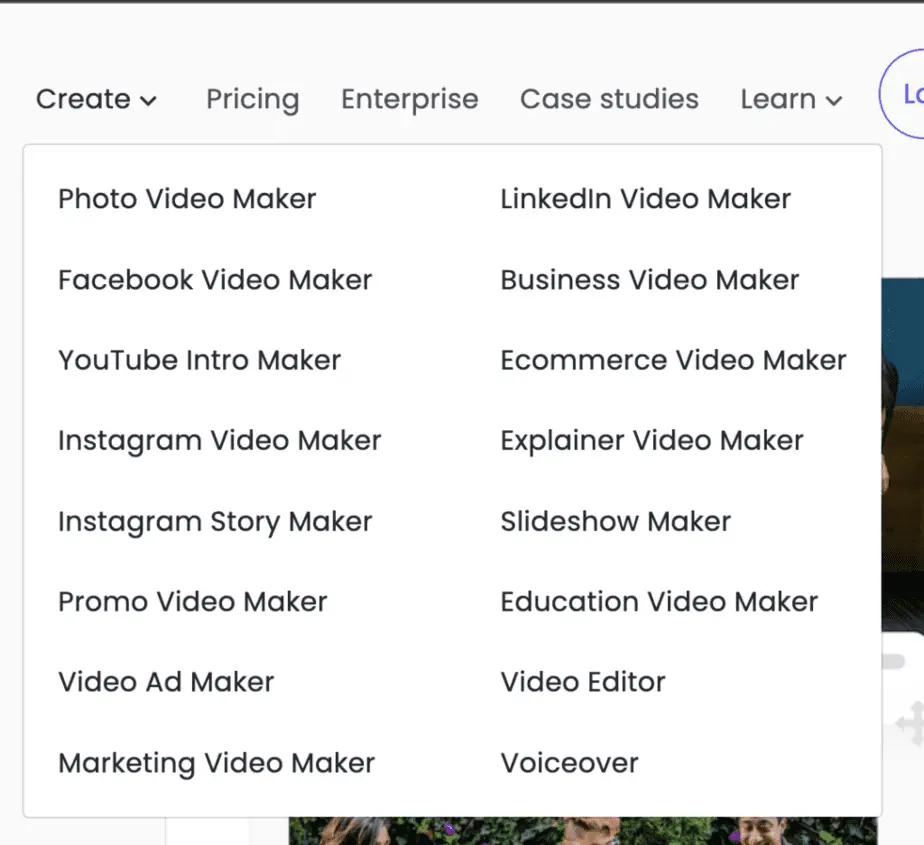 Pricing for Lumen5
Community: FREE
Starter: $59/mo
Professional: $149/mo
Animated videos are a good way to get your message across
Animated marketing videos are a good way to get your message across, but you need the right tools.
But before we dive into the best tools for animated marketing videos, let's look at why you should use them in the first place.
Conclusion
Video content is an important part of marketing. It's a great way to build brand awareness and engage with your audience.
When you're ready to make a video, it's important to have the right tools for the job. These tools will help you create videos that are engaging and informative, while also appealing to your target audience.
Remember that there are many different ways you can use animated videos in your marketing efforts, so don't limit yourself to the options we've provided here! You'll want something that works well with all sorts of content formats as well as being easy on your budget.