Not sure about what TikTok is all about? I've pulled together the best books about TikTok for subject matter experts.
All I can say is look out Facebook! People spend almost 14 hours per month on TikTok — you want some of that.
You might think that TikTok is just for kids, but this new social media platform has opened up a new marketing channel for businesses that may have struggled on other channels like YouTube.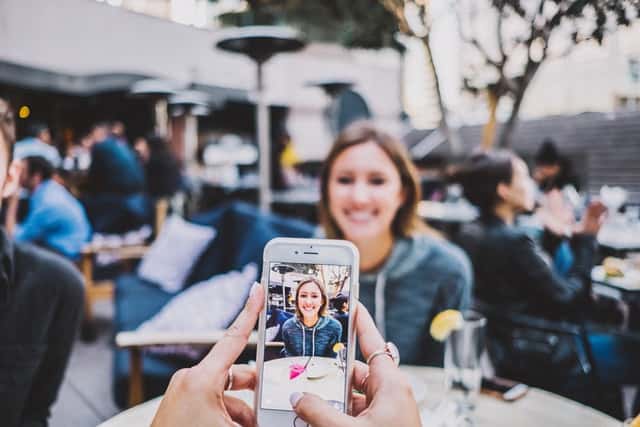 What is TikTok?
TikTok got its start in 2016 as a Chinese startup named ByteDance, in China, it's known as Douyin. It started growing in popularity in 2017 when it acquired Misical.ly. So THIS is why so many of us equate TikTok with dance videos.
But it's so much more than that! Over the last few years, more and more solopreneurs and small businesses have transformed the platform into an edutainment channel.
Over the last few years, millions of entrepreneurs and subject matter experts have transformed the platform into a type of Turbo YouTube channel where they provide helpful tips, hacks and education on everything from cooking to cleaning, drawing, DIY home renovations, design, all kinds of legal questions, real estate, counseling, coaching, parenting — you name it. If you're interested in it, you'll find it on TikTok.
Don't Ignore TikTok – Learn to Master 3 Minute Marketing
If you tend to be a late adopter to social platforms, then take this as a warning. TikTok is not just a new platform. It is transforming how businesses market and communicate to their audience.
Spend 10 minutes on TikTok and you'll know what I mean by 3-minute marketing,. You're going to see dozens of experts — just like you sharing (and serving) a hungry audience in just 3 minutes.
This is a skill worth learning.
Is TikTok Right for My Business?
TikTok is ideas for any business where you, the business owner has something interesting to share with your audience or to educate your audience.
Some of the best TikTok videos I've seen were created by lawyers sharing little-known details about everything from insurance, real estate, banking, travel and more. Other great examples include crafters, real estate agents, coaches, consultants, cooks, and fitness experts.
The best way to tell if TikTok is right for your business is to take the following attributes into account.
1. The demographics of TikTok users – who are they, and what do they care about?
2. The nature of your business – are you selling a product or service that could be promoted effectively on TikTok?
3. The amount of time and resources you're willing to invest in creating TikTok content
If you're not sure whether TikTok is right for your business, the best way to find out is to experiment and see what happens. There's no harm in creating a profile and posting a few videos; if you find that it's not working for you, you can always delete your account and move on. However, if you do decide to give TikTok a try, these best books about TikTok will give you the guidance you need to make the most out of TikTok.
Best Books About TikTok
As of today, there are very few books about TikTok (especially for small business owners). But I've pulled together a few of the best books about TikTok that I think you'll benefit from the most.
If you're more into practical TikTok business tips with just a pinch of history, you'll want to try TikTok Marketing Business.

This book will help you decide if TikTok is right for your business and then take you from creating your profile to growing your account and actually selling product from TikTok.

This is the PERFECT book to help you start creating content because it gives you colorful images and step-by-step guidance for every single step along your TikTok Business journey.

(I recommend getting the printed version, as the Kindle appears to be a PDF that is difficult to read)

Buy Now

We earn a commission if you click this link and make a purchase at no additional cost to you.

10/02/2023 05:39 am GMT

You may not want (or need) to be a TikTok "ninja", but it's a good idea to have a TikTok strategy or plan -- if you want to have fun with it.

This book is mostly about HOW to plan out your TikTok content. Green outlines the different styles of videos and how to make them successful. If you've ever spent any amount of time feeling lost or confused about why people do what they do on TikTok --this will clear everything up.

I especially love how he explains the TikTok vocabulary so that you understand what's what and how it works.

Buy Now

We earn a commission if you click this link and make a purchase at no additional cost to you.

10/03/2023 12:29 am GMT
The books we've listed here will show you how to use TikTok for business so that you can take advantage of this growing platform. With over 2 billion users, there is a lot of potential for reach and growth.