Small business marketing encompasses a lot of different things, but one thing you should be doing is collecting your customer's email addresses.
I know what you're going to ask next, Why is this so important? Shouldn't I make better use of my time? The answer is no. Email addresses are SO important and here's why for any type of small business.
Let's consider this, you're a retailer and you sell many different products. How will you tell your clients that you're coming out with something new? Yes, social media, your website, but the last thing should be via email.
If you're thinking that this is just another thing to add to your list for you to pay for, I'm here to tell you to cross that excuse off of your list. I personally use MailChimp for all of my emailing services. I have under 2000 people on my mailing list so it's free. Now, if you want to move into paid services like doing A/B testing, doing drip marketing campaigns and more complex options, you can pay. Here's MailChimp?s payment structure.
How to Set Up MailChimp
When using MailChimp setting up your emails is very easy here's what it looks like.
Step 1: Set up your account. The sign-in page looks like this: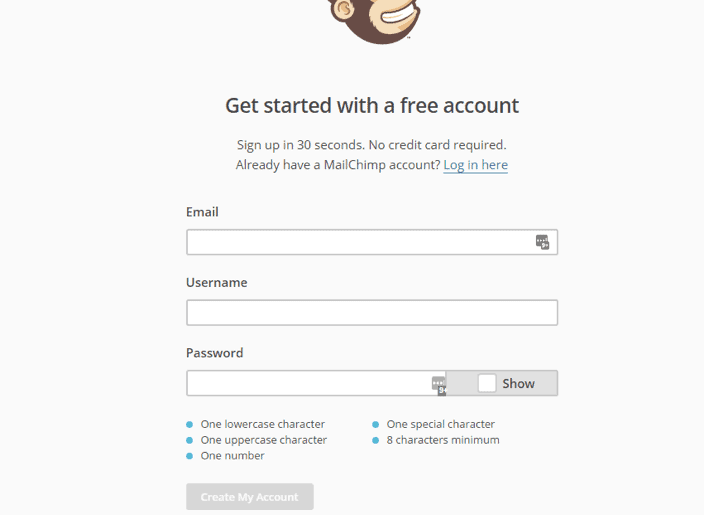 Step 2: Create a template. I always create a template for myself or clients so I can stay consistent with what my branding looks like. You can easily do this here.
Step 3: Create your template. Click on the create a template button and either use one of their options or create one that you like more by dragging and dropping.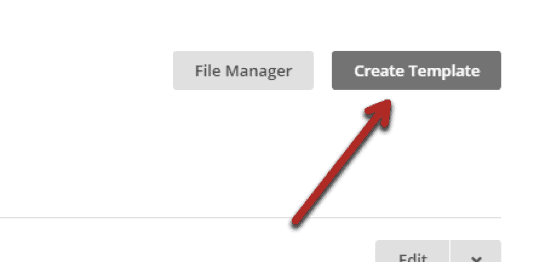 How to create email content
Once you have this set up for yourself, now you need to come up with the content to send to your customers. This is the easy part if you have a blog (or if you're a business who has a blog or any SEO content on your site). If you're not a blogger or don't have any blogs on your site, you can start now. Here's a quick guide to writing blogs:
Write about things consistent with your business

Write about frequently asked questions your customers ask you

Write informative articles. Don't just skim the surface when writing, write about more in-depth items

Write about what others are writing about, just another opinion or the way you do it
Email ROI is worth the effort
So let's make this full-circle here. Why do you need to gain customer's email addresses? Because of this statistic right here: Email marketing has an ROI of 3800% by DMA. Email marketing allows you to be in constant contact with your clients and allows you to keep top of mind at little cost.
How often should you send out emails?
It depends on what you're selling and how much content you can put out there. I typically email my clients and potential clients two times per month. That allows me to get great content out there. It allows me to edit and post blogs and it allows me to create what I'm going to send. In other words, I set realistic goals in order to get it done.
However, I do read blogs and follow people who send out emails a couple times per week. They're in a different industry than me though. They have products that they're selling and they'll come out with a new color or item that they want people to know about.
What are the best times to send emails?
According to MailChimp?s blog here, there are optimal times to send emails based on your clients and industry. However, the best piece of advice is to test it. Right now we're testing emails on Wednesdays at 11:00 AM. I've read that that is an optimal time, however, not that it's an optimal time to send them out for the marketing industry, just in general. The best thing that you can do is test your emails to see what works best. It will take some time and you'll need to do a trial and error. However, when you find that sweet spot, you'll find that your opens and interactions increase.
Example
When I worked for a dermatology company as their Director of Marketing, we always sent out emails on Monday mornings at 7:00 AM. This catches people after the weekend, when they come into the office, or it's their reminder to schedule their follow up. We would ALWAYS see a HUGE jump in the calls and amount of people on the website because of this. We tried other mornings, other afternoons, but it just didn't give us that jump we hoped for.
Am I being annoying by sending emails?
This is a question I get a lot of the time. The answer is no. Most of the time (if you're doing emailing right) you should be sending out quality content, things your customers or clients will WANT to read. You're showing them how to do something or you're teaching them about a method that worked the best for you.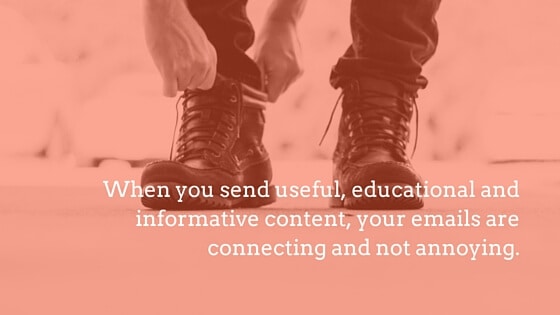 Overall, collecting email addresses from your current clients and making sure you do the same for the clients that are potential are so important. You can keep in touch with them and keep top of mind through this method which is the most non-invasive method possible.