Do you enjoy being a blog writer but hate thinking of new article ideas constantly? Instead, you could have an endless stream of post topics and concepts that your readers will love, and then share with their friends on social media. Sounds good? You can by using these simple, and free, steps today.
1. Get a Little Help From Your Friends
Ask everyone on your team, your colleagues and also close friends to write blog site articles with their special take of your particular niche. Going outside of your writer circle will surely give fresh ideas. How would your bookkeeper describe your niche topic?, or your hairstylist and your best friend? Also way to get help from others is to allow other blog writers to submit guest blog posts for publication consideration on your blog. The easiest way to implement this tip is to write a page titled "Write for Us" and include a link to it in your navigation. Soon you will be getting blog posts sent to your inbox.
2. Different Perspective on News Articles
Check out competitive news niche websites and consider an article subject from a contrary viewpoint. Maybe you disagree with the author's conclusion, or you have more information to share on the subject, either of these factors can become a blog post. This is especially compelling for controversial subjects in your industry and trend spotting. Here is a news article about the changes in credit card vs debit card swipe fees that will affect merchants and payment processors. What do you think of the government's decision? How will it affect your readers? What should they do to protect their businesses? You get point.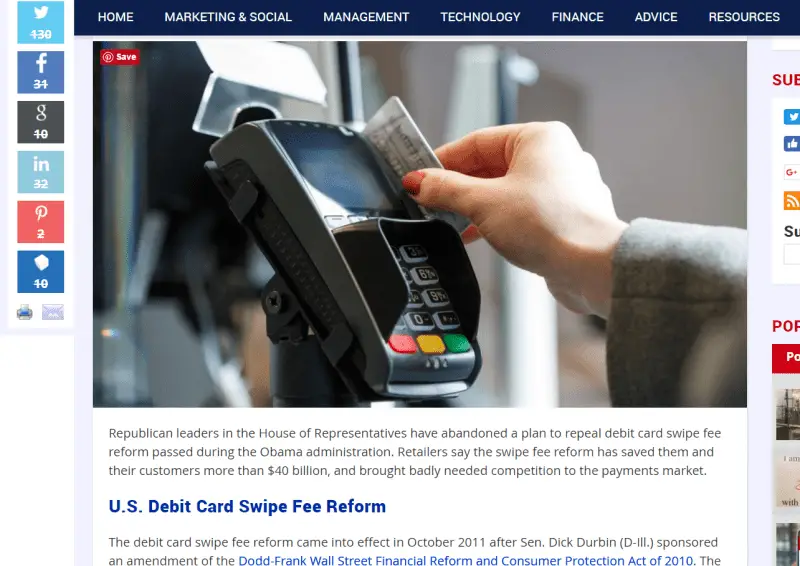 3. Recycle Older Blog site Posts
Browse your previous posts, particularly ones that were outstanding for your visitors to find general ideas. Then update posts that were written a while ago, or make a text post from a video clip or vice versa. This article can be a video clip transcription, or it can be an in-depth explanation of the video issues.
4. Look for Ideas Outdoors
– On occasion, the best method to get great writing ideas is not to write! Relax and do activities that you delight in, such as walking your dog or reviewing an excellent book. Amusing, you will be astonished at just how many new ideas appear to naturally come when you least anticipate them! Remember to carry a notepad with you to capture these thoughts for composing article later in your office.
5. A + B = C the brand-new Idea
A big word for this approach is called Combined Relevance, which implies adding together two non-related items to get a one-of-a-kind twist on a style.
6. Simple is Beautiful
Usually, expert blog writers, like you, overlook the fact that great deals of people want to begin, or evaluation once again, the fundamentals regarding complex topics. Straightforward posts that well clarify the information about niches are often well-received, and shared a lot on social media sites, by pleased viewers.
7. Details are Great
Do not think that because you wrote about your topic on one post that you have exhausted that subject. Review your most loved posts and see how you could expand your discussion with more blog posts. It has been proven that readers love long detailed articles. SerpIQ, the respected industry leader, study discovered that both readers and search engines longer forms of content with approximately 2,500 words of lots of details.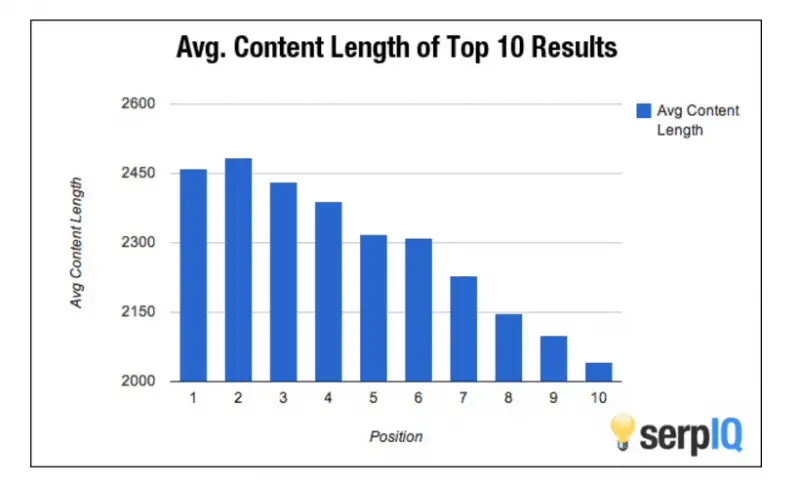 8. Mix up the Styles
Blog posts do not always need to be words alone. Nowadays, videos and images are among the most seen pages on top blogs.
9. Curate Content
This is the re-publishing of formerly released posts on your blog site with your commentary. Right how to it well; link to the published material and also share your viewpoints and discourse maintaining in mind your visitor's perspective. Here's how, go to your favorite search engine such as Google.com and enter your key words for your niche such as "how to start a business", find an authoritative site and find content that you can rebuttal or augment. This example uses the SBA – Small Business Administration quiz called "Is Entrepreneurship for You?". I will copy paste the text and link to the page to be included in my blog post negation of some of their points from the perspective of an accomplished entrepreneur.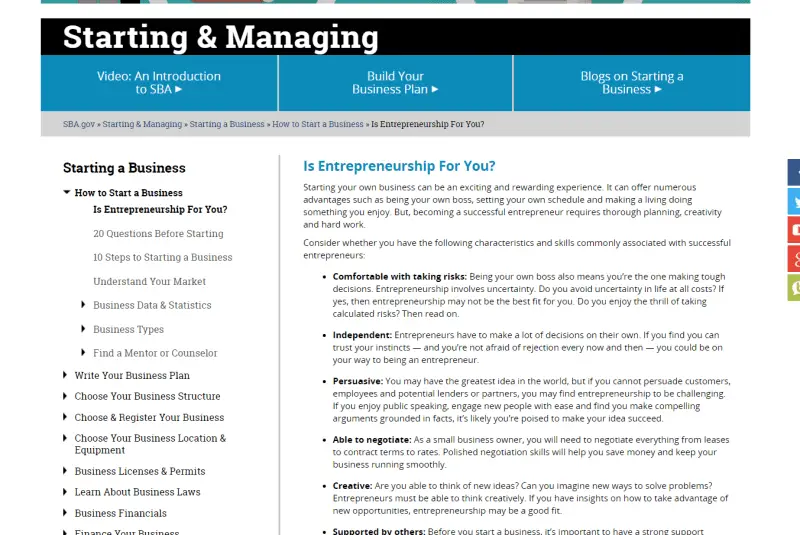 10. Read New Sites in Your Niche
In industry news sites on every pages there are new story concepts, emerging trends, and intriguing events. Utilize these things as writing triggers and correlate them to your reader's particular passions.
11. Question and Answer Sites
Visit Q&A sites such as Quora as well as Yahoo Solutions for inspirational ideas. Find the most liked responses for your niche keywords. Here's how: I placed these search phrases into the search box" how to start a business" and also discovered a Subject, from the decline down box, with 469 fans and these inquiries- each which can be answered as a powerful blog post for my market. See screenshot below.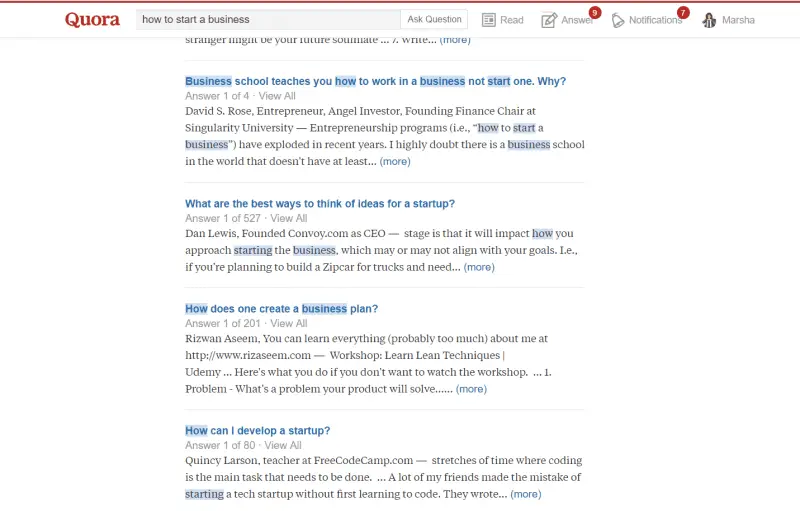 12. Use Your Blog Site's Comments
Review all your recent visitor remarks which consist of nuggets of gold for blog post ideas. What subject explanations are they asking for? What additional factors or questions do they point out on a regular basis? By utilizing this procedure, you can produce several of your most fascinating articles. You can begin the short article by copying as well as pasting the reader's comment and give thanks to the visitor by naming their payment and afterward proceed creating the response as the article body.
Next time you are stuck with writers block pick a solution from the list above and tap into your stream of endless good ideas for blog posts to write.
Happy Blogging!
Save
Save