Want happy customers? Then lean into these FREE marketing ideas.
When it comes to customer driven marketing strategies, most people think that you need to spend a lot of money in order to get results. But that's not always the case. In fact, there are a lot of things you can do for your customers that are free or almost free and will make them love you.
Here are 25 tips for small businesses who want to give their customers some love without breaking the bank.
1. Provide snacks and drinks while they wait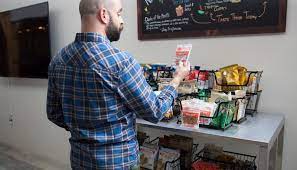 There's something about "breaking bread" that brings people together. If you have a face-to-face business and your customers might have to wait a little longer to get service, put a variety of snacks and drinks out in the open so they can help themselves. Make it easy and inviting, either tell them to help themselves, or create a friendly sign that invites them to help themselves.
2. It's nice to be nice
This is the easiest, cheapest and yet, most difficult for business owners to do. No matter what's happening in your world, or how nasty the customer is, do your best to be happy and greet them with a smile. Be excited to help them.
If you have employees, enroll them in the conversation and talk about what they need from you in order to make this work for your business.
I don't know what your average sale or profit is, every person you engage with is money coming into your business. So, if $10,000 walked into your business, would you kick it out? I don't think so.
3. Give them something
Your customers are creatures of habit. They buy a few things from you, but they really aren't paying attention to all the other things you offer. This is an opportunity to give them a sample of something they might like, that they may not have thought of buying.
Costco does this with their sampling program.
I also had a friend with a wine store who had a few featured bottles open for sampling.
No matter what your business, sharing samples is a great way to get customers deeper into your products and services.
4. Pick a customer to love on every week or month
Oprah was famous for her "Favorite things" episodes where she gave her audience thousands of dollars of free stuff. You can create your own variation on this by selecting a customer every week or month and showering them with a VIP experience. Here are a few ideas:
Retailers can create a "gift basket" with new things in it
Restaurants can give away a "dinner party"
Coaches and Consultants can give away a one-on-one or a group session for you and your friends.
Trainers can give away FREE access to a pricey training course.
The key to this is to know what a loyal customer is worth. Be insanely generous. Do not look at this like giving away product, look at this as investing in word-of-mouth advertising.
This is also a great way to build your email list.
5. VIP sales, offers, and events
Create a special experience for specific groups of customers. These could be your best customers, or even better, people who are just below your best customers — and give them that extra bit of love that would get them to upgrade or purchase more products.
6. Surprise customers with insider discounts
Pour over your customer data and look for "if you like this, you might like that" offers. Then reach out to those customers and give them an insane deal just to try this new offer.
7. Add kid-friendly offers and elements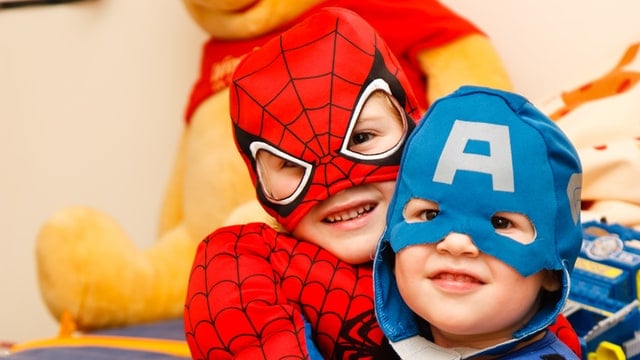 The fastest way to a parent's loyalty is to consider their kids. If you're an in-person business, have a section dedicated to kids. Go one step further and offer supervision. If you're an online business, online trainer or coach, adapt your content in a way that allows parents to use your content to improve their kids lives.
8. Know your business
You would think this goes without saying, but make sure that you and your team know your products, services and industry inside and out. This is the only way you can anticipate needs, solve problems and give world-class customer service.
9. Get personal
This doesn't mean that you need to share your deepest, darkest secrets. But it does mean that you should allow customers to see the people behind the business.
10. Listen more than you talk
The best way to show that you care is to listen more than you talk. This can be done in person, or online using surveys, social media or even just good old fashioned customer service calls.
11. Take the long view
The ideal approach to create raving fans is not to focus on the quick sale, but on developing a long-term connection. How can you entice them to return for more with your offer, product, or service?
12. Follow up — immediately
Want to know what your biggest competitive advantage is — and it costs NOTHING — follow-up!
People expect to hear SOMETHING from you within minutes (not hours). This is where automation is your friend.
If a customer emails you with a question — send an automated acknowledgement that tells them that you received their email and specify a time-frame within which they will get a response.
After a customer places and order, send an automated email that confirms their order, provides and additional information they might need such as how to cancel, return, ask questions, etc.
For social media engagement: check into your channels multiple times a day and be sure to respond to any questions and comments.
You get the idea, the goal of following up is to be top-of-mind for your customer.
13. Get involved in the community
Getting involved in the community is one of the most effective methods to demonstrate your concern for your clients. Sponsoring a Little League team is as simple as it gets, but starting a non-profit may be quite difficult. If you have the resources, get involved in causes that are important to your customers or staff.
14. Work at the speed of your customer
It's called "mirroring" and it's one of the best ways to build rapport and loyalty with your customers. If your customer runs "fast"; speaks fast, moves quickly. and looks like they are in a hurry — then YOU (or your team) should take that same approach.
Likewise, if your customer is "steady" and meticulous about their language and movement, then reflect that back to them. It will give them the feeling that you understand them.
15. Say you're sorry and solve the problem with a smile
Mistakes happen, but how you solve them can mean the difference between having a loyal or livid customer.
If (and when) something goes wrong, embrace your responsibility for the mistake. If you or someone on your team made a mistake, own up as quickly as possible and make it right in any way you can.
16. Make a plan for fixing mistakes
Believe me when I tell you, who you are when you solve problems will speak VOLUMES and transform those unhappy customers into loyal fans.
Plan for all the things that can go wrong and be ready with a series of solutions to choose from .
17. Respond to all reviews
It's fun to respond to great reviews, but the real deal is when you personally reach out to those customers who left a negative reviews. Here's how you do that:
if the negative review came on Google, respond by giving them a personal number or way to reach you so that you can speak with them one-by-one.
Hear them out — really hear them out. Apologize ONCE and only once. Do NOT keep saying "I'm sorry for your experience." that comes off flat and inauthentic.
Ask them what they would need to have the situation resolved. This doesn't mean that you'll give it to them, it means that you want to know what they need or want. Then look to see how you can give them as much of what they want as you can.
18. Be an advocate for a cause you believe in
There are many ways to give back and support your local community. You can ask your employees or customers for suggestions on what causes they care about. This will help you get started.
If you're an online business, coach or consultant who does webinars, offer a VIP option for a fee or charge your attendees for recordings and donate the proceeds to a cause.
You can choose to support a different cause each quarter or make it an annual thing.
19. Exceed expectations whenever you can
I'm sure you've heard the phrase "under promise and over deliver" right? Well, that's what this is all about. If you say you're going to do something — do it and do it well. But if you can do a little something extra, that's what will make you stand out from the competition and turn one-time buyers into lifelong fans.
20. Promote your customers
If someone buys from you or uses your service, take a moment to promote them on social media or even send them an email with a link to where you promoted them and how much you appreciate their business.
21. Get personal
People do business with people they know, like, and trust. If you can find ways to let your customers get to know you as a person — not just a faceless entity — it will go a LONG way.
You can do this by sharing personal stories, behind the scenes looks at your business, or even just little snippets here and there that give people a glimpse into your life.
22. Give without expecting anything in return
One of the best ways to show your customers that you appreciate them is to simply give without expecting anything in return. Whether it's a freebie, a discount, or just some valuable content, if you can give without strings attached, it will go a long way in building loyalty and trust.
23. Seek feedback often
Make it a point to seek out feedback from your customers on a regular basis. You can do this through surveys, interviews, focus groups, or even just one-on-one conversations.
The important thing is to make sure that you're actually listening to the feedback and making changes based on what you hear. If your customers feel like their feedback is falling on deaf ears, it will be harder to build loyalty and trust.
24. Make it easy to buy from you
If you want to make it easy for your customers to buy from you, you need to make the buying process as simple and streamlined as possible.
This means having a user-friendly website, clearly labeling your products and pricing, and offering multiple payment options. The easier you make it for your customers to buy from you, the more likely they are to do so.
26. Say "thank you"
It seems like such a simple thing, but saying "thank you" goes a long way in building loyalty and trust. Whether it's a handwritten note, an email, or even just a quick phone call, taking the time to say thank you will show your customers that you appreciate their business.
Conclusion
Implementing all of these tips may seem daunting. Instead, start small, and see how many of these free customer appreciation tips you can adapt to your own business. Not only will it make your customers feel appreciated, but it will also help you build loyalty and trust which are essential for any successful business.