Some of us are business owners, with an online presence; some of us are great copywriters; some of us are well-versed in SEO. None of us is all three in a single package, at least when we start out.
But, in the case of copywriting and SEO, it is important to understand that these two functions are intimately connected and have to be treated as such. The challenge is this: copywriters and marketers have to create content that engages their audiences but that also makes search engines very happy.
It's a tall order.
But here's the thing: While many content writers think SEO is complicated, it really isn't. The key is to write amazing content, unique and rich, that will attract and keep an audience, and that will be shared and linked back to. These are the things that current SEO algorithms value. And, as Neil Patel, a recognized expert, says, you must always understand that people come before the algorithms. SEO falls into place when content writers keep this in mind.
Search Engine Terms and Examples You Need to Know
SEO
Search engine optimization refers to everything a content writer does to get recognized, indexed, and ranked by the "big boys" like Google. It means that a website or a blog article appears toward the top of the list (or at least on the first page) when consumers conduct generic searches.
Keywords
In the past, content writers increased their rankings by stuffing their pieces with keywords that consumers most often used to search for information, products, etc. it wasn't long before Google "caught on" and began to change the factors by which it indexed and ranked content.
While keywords are still important, two things have happened. One, searchers are savvier and are using longer phrases in their searches. This has big implications for how content writers craft the keywords they use. Two, Google now punishes content that is "stuffed" with keywords that are unnaturally occurring. Instead, it prefers fewer keywords/phrases that appear naturally and logically within the text.
To get those keywords/phrases, content writers need to do some research. What keywords or phrases are their target audiences using for their searches? What questions are they asking? What problems are they trying to solve? This information should drive the keywords a writer chooses to use.
Backlinks
Another key factor in SEO is backlinks. These are links back to a page from the "outside." An increase in backlinks will improve an SEO ranking. But, there are conditions here. Those links must come from related and reputable sources. A backlink to a page on interior design that has come from a pool company is not related. One that has come from a fabric seller would be. Enough of these unrelated or disreputable backlinks will result in "punishment" by Google. It wants quality of backlinks, not quantity.
Copywriting
It's simple, really. It is the creation of content that an intended audience loves. It entertains, educates, inspires; it solves a problem. The goal of content is to get conversions – a subscription to emails or newsletters, taking a free trial, make a purchase, or take some other action.
What is not simple, though, is the actual creation of that content. A copywriter must know and fully understand his audience – their demographics, their values, their needs. When he does, he will know what to topics to address, the language and style to use, the type of humor and entertainment they appreciate, and the words that will inspire and motivate them to take action.
If you have not done the research that gives you an intimate understanding of your target persona, you might as well put your pen away and look for another career. You won't make it as a copywriter.
And you must do this consistently. The consistency, along with trending keywords/phrases and backlinks, means that SEO will occur naturally.
The Real Secret?
Stop making keywords/phrases your top priority. Of course, you want to do the research to identify those keywords that are trending for your niche, especially those that your competitors are using successfully. And you will want to incorporate them naturally into your content.
But don't become so obsessed with keywords that you fail to place the right emphasis on the content itself and how it is received and shared by your audience. This is what develops your reputation as a trusted authority, creates loyalty on the part of readers/consumers, and increases external links to your pages. And these things, in turn, are noticed, indexed, and ranked by search engines. In fact, they make up about 60% of Google's ranking algorithm.
Key Tactics for Achieving Epic and SEO Friendly Content
Here are the steps for achieving the two goals of epic content creation and high SEO rankings:
Begin with Keyword Research
You do need to identify those keywords and phrases that are trending and that searchers are using to find information and sites related to your niche. You can do this manually, but it takes time (e.g., test specific keywords through your own searches, access your popular competitors' content, etc.). there are now a number of keyword search tools that make this easy and fast.
Look at related keywords too
Keep these in mind as you create content. If you can insert them naturally within content, do so.
Craft Amazing Headlines
Two key things to remember here. First, if your title does not grab reader attention, the chances of your content being read or viewed are really reduced. You only have a few seconds to interest or intrigue someone, and that will be in the title.
"I often spend as much time coming up with my title as I do writing a short article," says Leah Thurber, content writer at Trust My Paper. "If I don't have the reader's attention at that point, I won't have it at all."
Second, your main keyword must be in that title. Why? Because you want that keyword to be as close to the top as possible, and the title is as "top" as you can get.
The most engaging titles are "how-to's," numbered lists (odd numbers do best), questions or statements that intrigue or arouse curiosity, or state an immediate benefit.
Think about these as you create your titles.
Now, move onto a focus on the content.
You've identified the top keywords; you've included your main keyword in your title. Now, it is time to forget about keywords and concentrate on delivering that amazing content.
You now need to activate your creative side and engage your reader. If you "know" that reader, you understand how you can entertain, educate and inspire. You understand the types of information they want, the humor they appreciate, and the language they relate to. Keep those things in mind as you find unique ways to give them what they want.
A lot of copywriters struggle with creative writing. It's an art that can be learned, but it does take time. They often identify the topic, the audience, and the style but then turn that information over to creatives who can punch out content quickly.
The point is this: Your content has to be amazing, any way you get it.
Structuring your content
Remember the rules of copywriting – short paragraphs broken up with sub-headings, simple language, short sentences, etc. Readers want to "snack" on content and be able to scan through a piece. Use bullet point and numbered lists.
Incorporate lots of visuals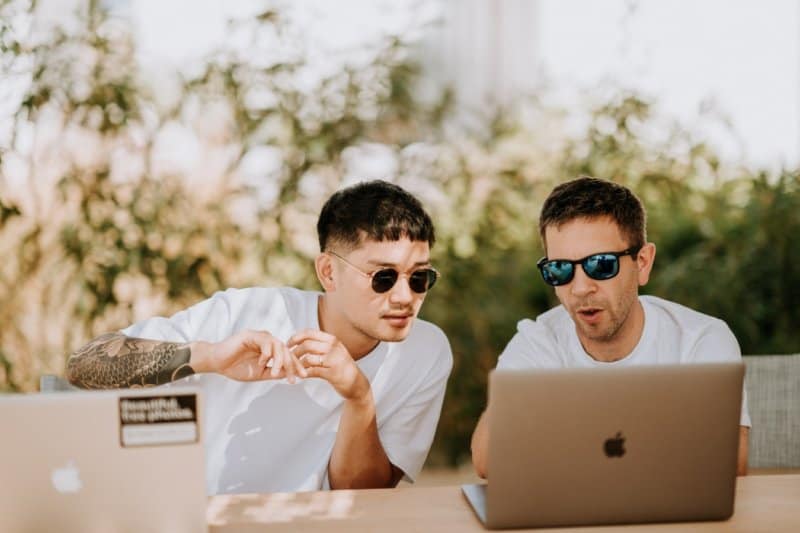 Today's consumer of content prefers visuals to text. If you can say it with an infographic, a chart, or a video, do it. Especially for consumers who are mobile and on small screens, reducing the amount of text as much as possible. And incorporating humor in those visuals will engage even more – GIFS and memes are great engagers.
And captions for your visuals are a great way to get in some other related keywords.
Internal and external links are important
If you have other great content that is related to the topic at hand, link to it. This gives your readers another chance to stick with you by linking to that content.
Include external links to other relevant content too. This gives you an opening to influencers in your niche with whom you can begin to establish relationships. As you do that, you can ultimately get backlinks from those sources – backlinks that search engines love to see.
A meta description is important
Meta descriptions should be used to add strength to your title tag. This is also the place to use related keywords that you found in your research. Those meta descriptions will appear in the search results and can motivate a searcher to click to your piece, so craft them well.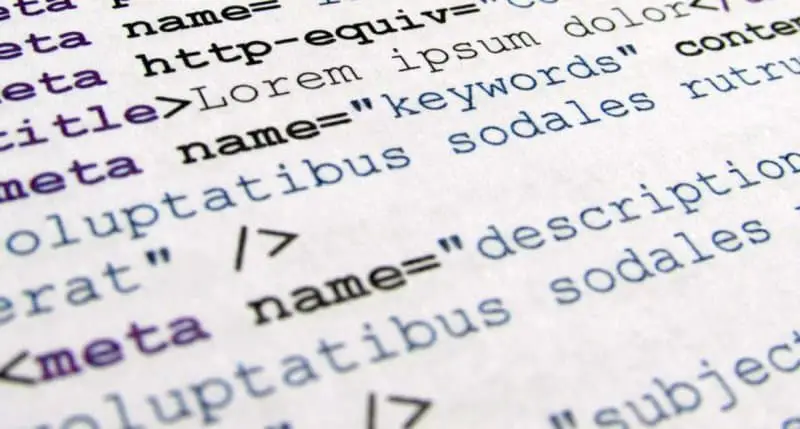 The "marriage" of SEO and epic content cannot be broken. They are intimately connected and mutually supported. A good copywriter understands this. No one reads content that does not "rock," and that content will never be found if it is not indexed and ranked well by search engines.
[amazon_link asins='1520102968,B07G384GDM,B00C112D1K' template='ProductCarousel' store='thirdforceinc-20′ marketplace='US' link_id='91dcf195-db76-11e8-af11-ab4d21f735ce']