Are you familiar with JV Partnerships? Recently I've had this whack-on-the-side-of-the-head moment when I realized that influencer campaigns are basically JV partnerships for small business.
Get this.
Influencer marketing isn't just for big brands, instagram celebrities and famous people. You don't have to be internet famous to do influencer marketing. In fact, small businesses can get much better results using JV Partnerships to generate leads and convert them to customers.
JV Partners vs Influencers: What's the Difference
Functionally, there is NO DIFFERENCE between a JV partner and an influencer. The purpose of JV Partners and Influencers is to help you market your business to their audience. Big brands call them "influencers" and consultants and solopreneurs call them JV Partners.
Both JV partners and influencers have access to an audience that you want to reach. They benefit from your audience and you benefit from theirs.
Use These 3 Characteristics to Choose JV Partners or Influencers
There are three primary characteristics that any influencer has; reach, relevance and resonance.
Reach: How many people do they reach? For example a celebrity influencer has a lot of reach — it could be in the millions. But, this isn't the most important characteristic.
Relevance: Now, we're getting closer. Relevance means that the influencer is relevant to your business, topic or industry. For example, if you're a software consultant or web designer, Kim Kardashian wouldn't be a relevant influencer for you. A more relevant influencer might be a well-known author or even a happy client with a lot of social media followers.
Resonance: This is the most important characteristic in my opinion. An influencer who has existing relationships with your customers has resonance. This means that your audience engages with them, trusts them and will most likely do what they recommend.
How to use reach, relevance and resonance to choose influencers
Believe it or not, Reach is the least important of these three. Just because someone has a lot of followers or even a large email list, that isn't the best predictor of their ability to influence their audience.
Resonance is the best predictor of influence. If the person you are partnering with on a campaign has a smaller, but more engaged following, you're better off going with them.
Relevance is the tie-breaker attribute. If your influencer has a lot of reach but not a lot of resonance, you might still get a decent response.
Likewise, if your influencer has high resonance and decent relevance, you're most likely going to get a good response and good results.
Joint Venture Partnerships are the Most Doable Influencer Campaigns
Here's something you didn't know about influencer marketing. It's nothing more than a Joint Venture Partnership — also known as a JV partnership. Some folks even call it a Referral Partnership.
No matter what your industry or type of business, you can use JV partnerships or referral partnerships as your influencer campaign.
Here's How to Use JV Partnerships as Influencer Campaigns
Your first step is to start curating a list of potential JV partners. The best way to do this is to start a spreadsheet and use it as a database.
If you're a business consultant or coach, there are a ton of resources for you. The best place to start is to simply search "[your topic or industry] speaker directory" (in quotes like that).
This will pull up articles, databases and directories for you to look through.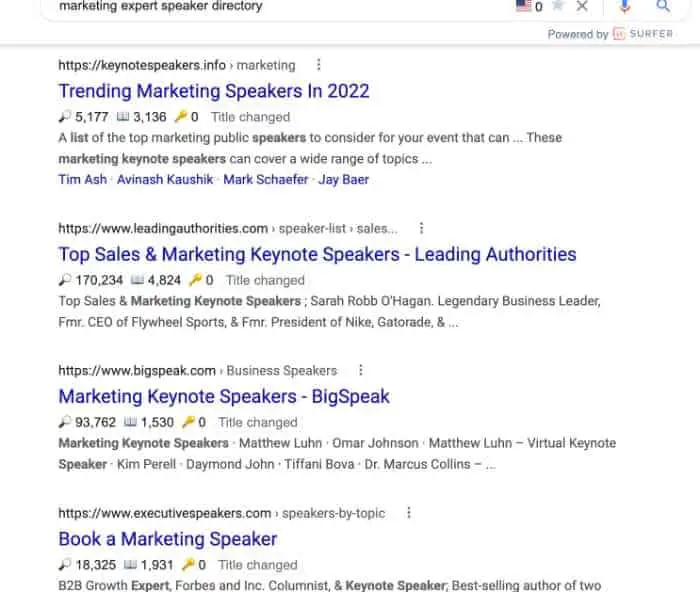 Now, when you first start searching, you're going to see a LOT of celebrity speakers. These folks are A-listers who charge tens of thousands of dollars — you don't want them. Why?
Well, they charge a ton of money, and, to be honest, they won't work very hard to promote or work with you. Even if you can interview them or have them create content, my experience has been that celebrities and famous people just don't attract the targeted audiences you're looking for.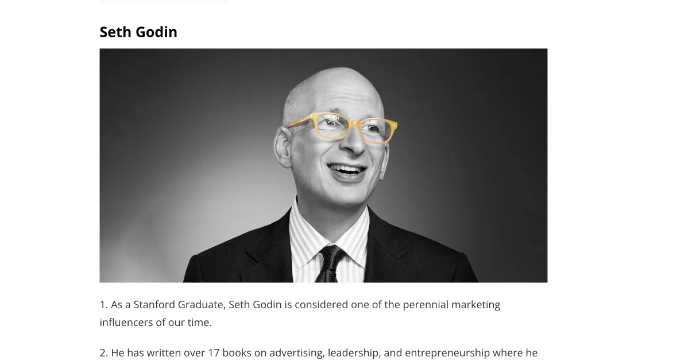 You want to look for people who are ACCESSIBLE and are already doing JV partnerships as a strategy. Not only that, but they have been where you are (probably not that long ago) and they are very supportive.
Don't click anything on page 1 — go deeper in the search
On my "marketing speaker directory" search, I clicked on page 2 and hit pay dirt for my research: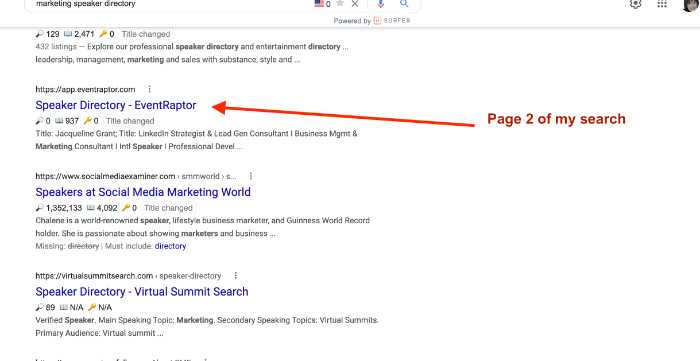 Event Raptor is a free speaker directory where you can search to your heart's content on a variety of topics.
I selected marketing and BOOM! These are amazing marketing experts who speak on virtual events as well as from the stage.
They wouldn't be in the directory if they didn't want to speak at an event.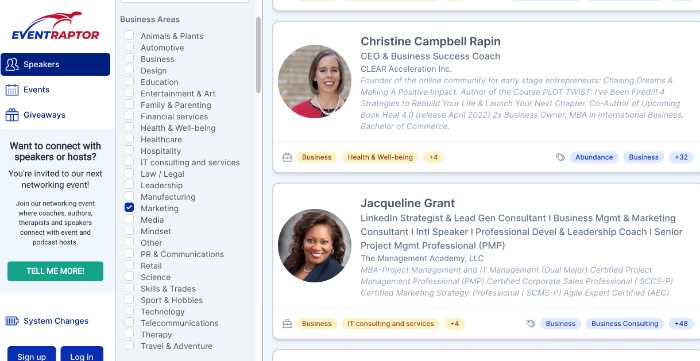 Look up each speaker on LinkedIn and then pull their contact information
Now, you can click on a specific speaker to go to their page. Once there, I scroll all the way down to see her presentations: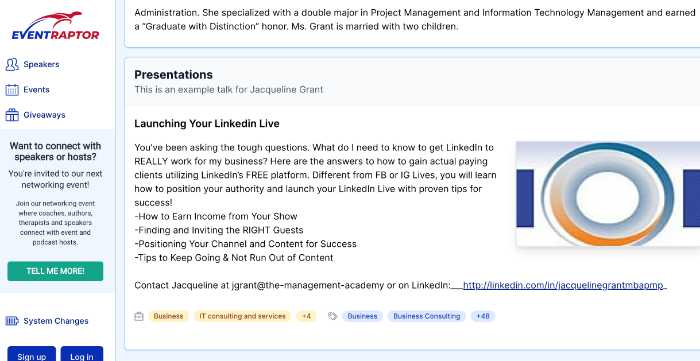 Her contact information is right there so I can check her out on LinkedIn or email her — or both.
Grab that information and put it in your speaker spreadsheet.
Also check search "Summit Speaker Directory" for JV Partnership Opportunities for Influencer Marketing Campaigns
This is a quick hack that will uncover speakers in all types of industries who speak on summits. A summit is nothing more than an online event hosted by an expert that features expert speakers on a topic.
Summit speakers make money by promoting JV Partnerships or Influencer Campaigns
Summit speakers are actually influencers, so they are constantly doing influencer campaigns. They often have huge email lists and very loyal followings. Their communities LOVE learning and improving themselves and their business. And, they are always looking for opportunities to speak and expand their communities.
What You'll Need to Have in Place BEFORE Reaching Out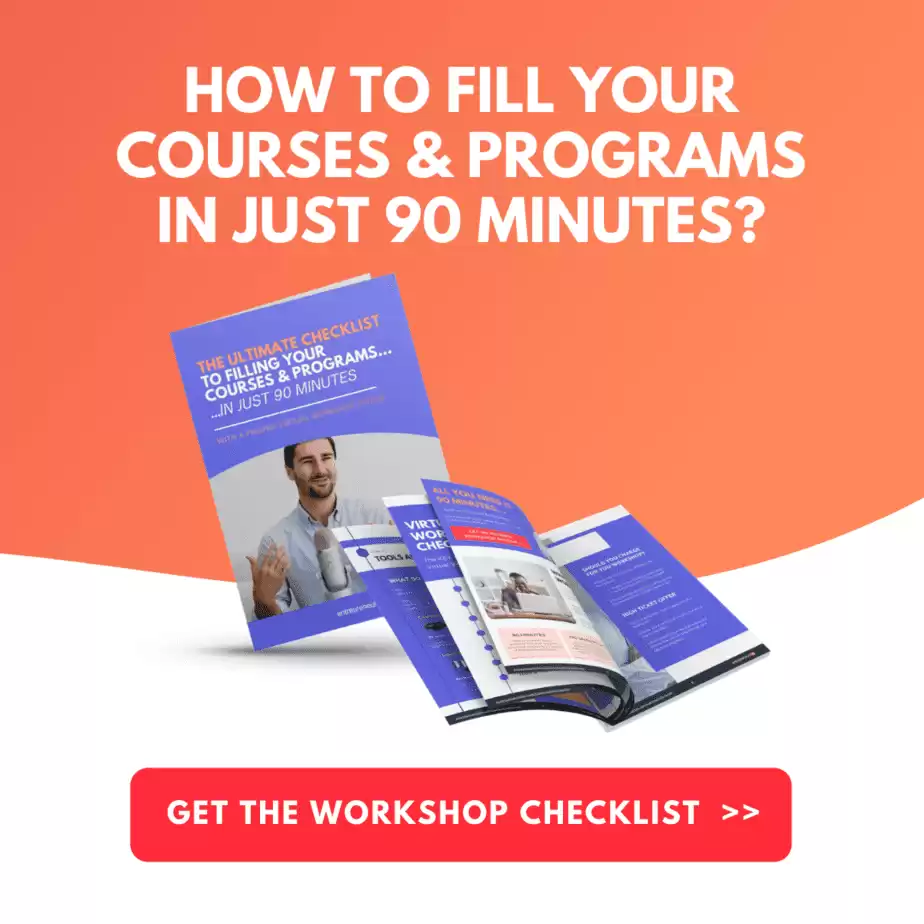 The Ultimate Virtual Workshop Checklist (Download PDF)
This downloadable PDF Checklist takes the reader through the 7 key steps to launching a virtual workshop that fills your courses and programs, in just 90 minutes. It includes
Goal Setting & Topic Validation
Offers 

Marketing

Content Creation

Website Pages / Cart Pages

Zoom Setup

Tech and Tools
Buy Now
We earn a commission if you click this link and make a purchase at no additional cost to you.
OK, so now you know how easy it is to find JV Partners and small business influencers. But what do you do with them?
Decide to host a virtual event. It can be live or it can be recorded. The point is to host an event where you're going to provide helpful information to your audience and the influencer's (JV partner's) audience. Pick a date for your virtual event — at least 90 days in advance.
Come up with a topic. Don't overthink this. Think of a topic the same way you would think about hosting a webinar or writing a blog post. You can even have a topic that represents something you're curious about. For example "What are the best client-generating techniques for consultants?"
Look for speakers who have solutions around that topic.
Reach out and tell them that you'd like to invite them as a speaker.
Once you have your list of speakers, you'll want to provide them a promotional packet that contains pre-written emails, images and social posts for them to schedule and promote.
If your virtual even is recorded, schedule their recorded interview.
If this is your first virtual event, I recommend you use a simple platform like HeySummit. This is what I used and it was affordable and easy.
Build Your Audience and Get Clients Without Advertising
Using JV Partnerships as influencer campaigns is my favorite way to build your email list, generate leads and clients, and expanding your reach without spending money on advertising.