LinkedIn has become one of the best social media platforms for business owners who want to grow their network and build relationships with potential B2B clients.
It's been around since something like 2004, and sometimes we forget that not everyone understand exactly how to use the platform.
We all know that LinkedIn is a great job search tool. But as a solopreneur, you're on a perpetual job search (for clients) so let's just cover some basic LinkedIn marketing tips for solopreneurs.
If You Sell to Business, Use LinkedIn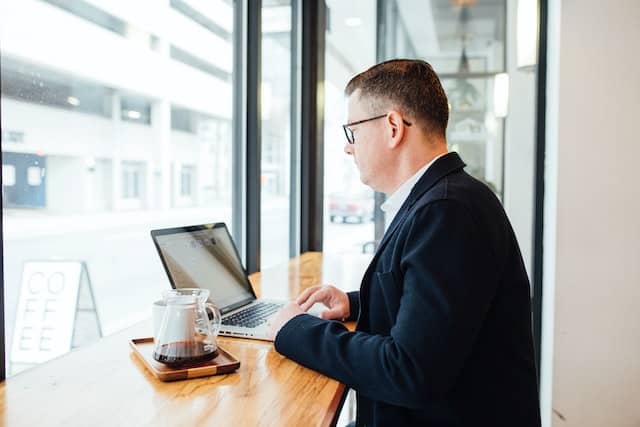 LinkedIn allows you to connect with anyone, anywhere in the world, and share your expertise with others.
LinkedIn Marketing is a great way to promote yourself and your brand online. By creating a profile, uploading your resume, and sharing articles and blog posts, you can gain exposure and attract new connections.
LinkedIn Marketing is all about building strong professional networks. As a B2B solopreneur, you may not have access to large advertising budgets. But there are ways to market your business using free tools available on LinkedIn.
What Is LinkedIn Marketing?
LinkedIn Marketing is a form of internet marketing that uses LinkedIn to generate leads and sales. It includes posting updates, engaging with colleagues, and networking with prospects.
If you're a solopreneur who serves other businesses and business professionals, LinkedIn is going to be your best marketing tool — mostly because of the power of referrals.
Who Should Use LinkedIn Marketing?
Anyone looking to expand his/her personal network can benefit from LinkedIn Marketing. Whether you're just starting out in business or already running a successful company, LinkedIn Marketing can help you reach out to new contacts and expand your network.
How Do People Find Me on LinkedIn?
There are three basic ways that people find you on LinkedIn; one, they search for a keyword phrase, two, they see your profile through a mutual connections or three, you are in the same industry.
Your LinkedIn Profile Summary is the place to start. Make sure you tell people why you're interested in working with them and what value you bring to the table.
Your next step is to engage with others — because that's how they are going to see your profile inside a conversation that they are interested in.
Finally, ENGAGE with others. NOT by sending spammy sales message, but the way you might engage with someone at a networking event; ask questions, ask for opinions, interview them for your blog or program that you're doing.
What Kind of Content Works Well on LinkedIn?
You'll notice that many companies post job openings on LinkedIn. These postings are usually accompanied by a brief description of the position and a link to the employer's career page.
If you're looking to land a job, you'll need to write a compelling summary of yourself and upload a good cover letter. Also, make sure you add links to your portfolio and any previous work experience.
How Do I Get More Followers on LinkedIn?
There are two main ways to increase your follower count on LinkedIn. First, you can ask your existing connections to follow you. Second, you can send invitations to people you've never met before.
To invite people to follow you, go to your home page and select Invite Friends. Then enter the email address of the person you'd like to invite. After clicking Send Invitations, you'll receive a confirmation message.
When inviting friends, keep in mind that some people might decline your invitation. To avoid rejection, try sending multiple invites over time.
7 LinkedIn Marketing Tips for Solopreneurs 
1. Build Your Network
LinkedIn is a great way to connect with people who have similar interests and goals as yours. Start building your network today! You'll find that many of these connections will become long-term relationships that help you achieve success.
2. Use the Right Headline
Your headline should clearly state what you're offering. If you don't know what you're offering, then you need to figure out what you want to offer first. Once you've figured that out, write a compelling headline that describes exactly what you're offering.
3. Connect with People Who Matter
You may not realize it, but some of your contacts already know someone else they think would be interested in what you're doing. Reach out to them and ask if they could introduce you to their friend.
4. Launch a Newsletter or Write Articles
LinkedIn is a great place to syndicate your content. If you have a newsletter, you can share it with your connections. If you write articles, you can post them on LinkedIn and reach a larger audience.
5. Create Content That Matters
If you're looking to build your brand online, content marketing is a great way to do so. When you create content that matters to your audience, you're giving them something useful and interesting to read.
6. Share What's Important to You
When you share information about yourself, you're showing others that you care about your community. By sharing stories about your personal experiences, you show that you're human and relatable.
7. Focus on Quality Over Quantity
It's tempting to post everything you've ever done, but quality over quantity is always best. Posting only high-quality content keeps your followers engaged and encourages them to continue following you.
Ready to Rock LinkedIn
If you are a solo entrepreneur or small business owner, then LinkedIn is one of the best tools for networking with potential clients and customers. It allows you to connect with people who might be interested in what you offer. You can also use it to find new partners, suppliers, and employees.