RANT WARNING: More than half of US businesses are feeling the effects of weak marketing during inflation. The data I'm about to share will illustrate exactly why I think this is so and what they can do about it.
I received a Small Business Index press release from the US Chamber of Commerce today. MetLife surveyed B2B businesses with fewer than 500 employees but NO solopreneurs, and here's what they found. Note here, they are calling these folks "small businesses", I'm going to call them mid-sized businesses because — well, YOU are a small business and a company with more than 100 employees is pretty mid-sized as far as I'm concerned.
(90%) of small businesses say they are concerned about the impact of inflation on their business, with 54% saying they are very concerned.
Half of the small businesses (50%) say inflation is the biggest challenge facing small businesses right now, marking the fifth consecutive quarter of increasing worry over inflation. Seven in ten (71%) believe the worst is still to come about inflation.  
Tom Sullivan, Vice President of Small Business Policy at the U.S. Chamber of Commerce said, "Inflation is really hitting small businesses hard, and that reality is negatively impacting their confidence, their ability to hire, invest in their businesses, and grow." 
This chart clearly shows what he's talking about.
What makes this information astounding is that we entrepreneurs and small business owners have traditionally been an optimistic bunch. Until now.
The survey found that 88% of small businesses are concerned about the U.S. entering an economic downturn in the next year, with 54% saying they are very concerned.
The report goes on to say that
59% of business owners believe the priority right now should be reducing inflation and 41% prioritize avoiding an economic downturn.  
7 in 10 small businesses report raising prices in response to inflationary pressures.
Inflationary Pressures Uncover Marketing Weaknesses
I started this by saying that when businesses complain about inflation it indicates weaknesses in their marketing. Why? Because inflation impacts prices, prices are a measure of perceived value, and when customers complain about your prices and your product, there's a mismatch between what you're offering and what they are willing to pay for.
Price is the First Indicator of Value (or lack thereof)
One of my favorite sayings is "If your customers are complaining about the price, they have no idea why they should choose you." Another way to say this is if you really want something, you'll do whatever it takes to get it. With a little reflection, we can all admit that there's always enough money for the things we really want.
But, no one likes to throw money away and pay more for less.
What's the relationship between Inflation and Marketing?
Pricing, costs, and value are marketing activities. Anything that impacts customer experience and conversion is a marketing activity. Hence, inflation means you have to take a look at your marketing.
But, when inflation hits, it's easy to have a knee-jerk response and increase prices, cut costs and ride out the storm. In a recent KPMG Study, nearly 60 percent of survey respondents reported that they are going to do exactly that, and (48 percent) are considering reductions in force!
What type of impact do you think this will have on customer experience? Do you think people will be more likely or less likely to choose you if they are paying more for less?
Mega-corporations get special privileges – because their brands OWN the industry
One group of businesses that's immune to the physics of marketing to some extent is the mega-corporations that own an entire industry with other mega-corporations. Like these folks here; oil companies, Amazon, food and beverage, etc.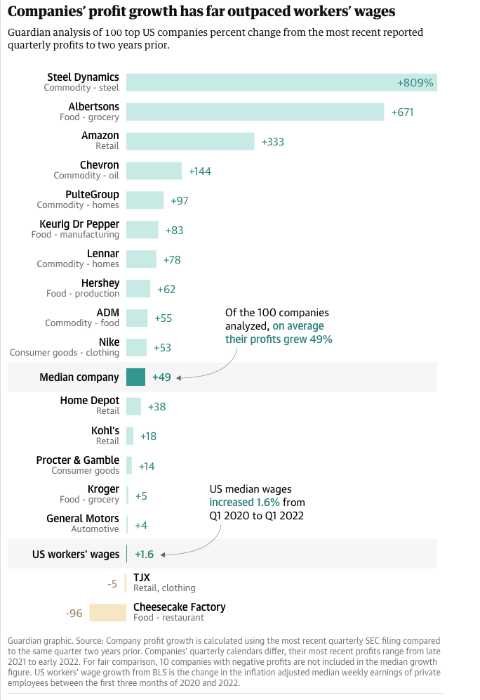 According to Bloomberg, "US profit margins have reached their widest since 1950, suggesting that the prices charged by businesses are outpacing their increased costs for production and labor."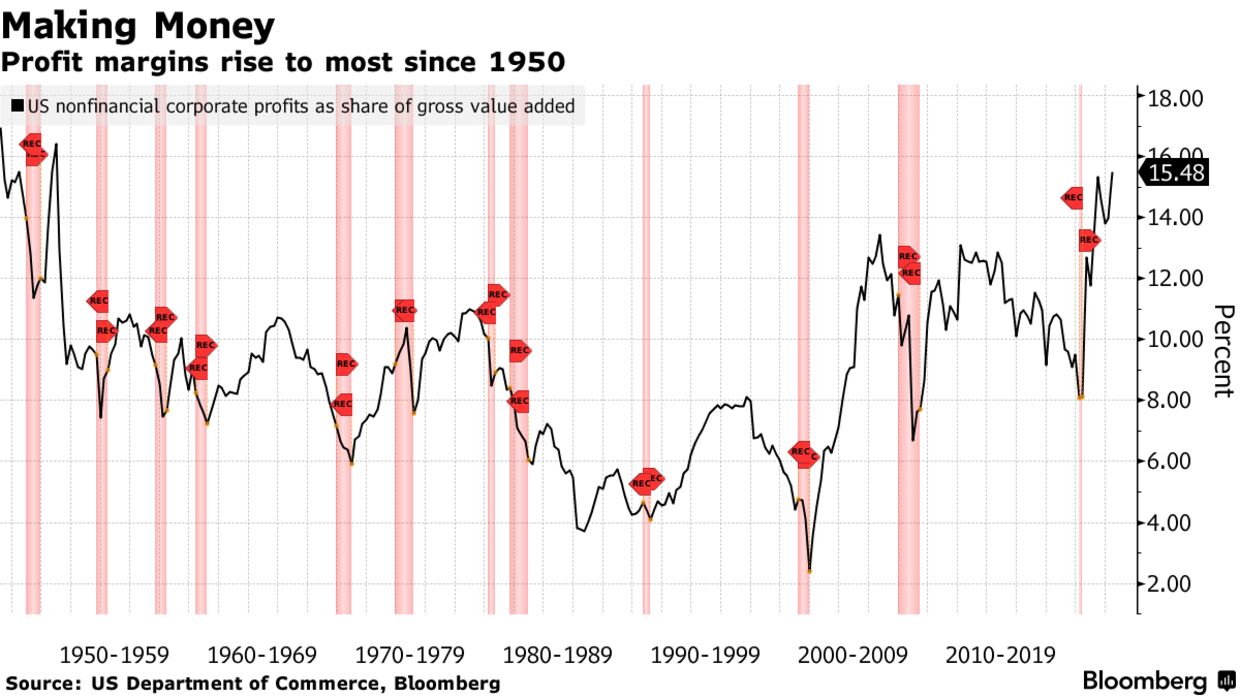 These brands either offer so much value that they can afford to pay people less, increase prices and enjoy these kinds of margins, or they own the industry.
Let's just agree that we small businesses are NOT big corporations and that means we have to navigate an inflationary economy differently.
And that means you have to pay attention to your marketing strategy.
How to Inflation-Proof Your Business and Increase Profits at the Same Time
When you mess with the price, you have to adjust your offer
Remember the "4Ps" of marketing? Product, Price, Promotion, and Place — that's your offer. What you're selling, what price, the distribution to the customer, and the promotion. So, when you mess with any of these attributes, you have to adjust the others.
And the driver for adjusting any marketing mix attribute is — customer experience.
Double down on improving customer experience
Concern about inflation indicates a lack of focus on customer experience. If you want to protect yourself against inflation, you have to focus on customer experience. Our list of mega-corporations that have made insane profits amid COVID and inflation include brands like Amazon and Nike. These are companies that are insanely focused on customer experience. Love them or hate them, you get what you pay for.
Invest in people and deliver outstanding service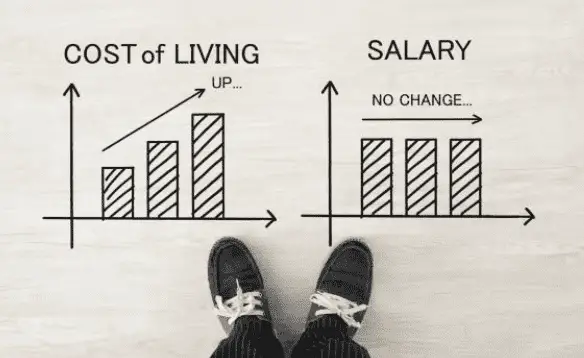 The only indicator of value is customer experience. And, the number one thing that impacts customer experience is PEOPLE; sales, customer service. If your customer doesn't experience the level of value from your people and your product — the price you're charging is simply too high.
A recent survey by BusinessWire confirms how important customer service and customer experience are to your ability to ride out an inflationary economy.
for the 2nd year in a row, consumers strongly prefer the human touch.
It only takes one bad experience to lose a customer for good – 66% of Americans are likely to abandon a brand after a poor customer service experience. This is a significant jump compared to only 42% in 2021.
71% of Americans are likely to endorse a brand when they have had a positive encounter.
Reviews are critical are people start doing their research – 55% of people posted online reviews after a positive customer service experience, and 50% posted after a negative experience.
Wrapping Up the Rant
After writing this I asked myself WHY was I ranting about this? That's when it dawned on me that the small businesses that responded to the Chamber of Commerce survey said they wanted the government to do something about inflation.
Look, the government has its work to do and we all know they don't work too fast.
If you want to survive during inflationary times, YOU HAVE TO HANDLE IT — and the way to handle it is by strengthening your marketing.
I know of dozens, if not hundreds of small business owners and solopreneurs who are crushing it right now — making millions.
And they aren't complaining about inflation.
What they are doing is delivering outstanding products and services. They are investing in their people who are delivering killer customer experiences.
Why can't this be you?