You, whether you know it or not, have a personal brand.
We live in a world where a large party of our identity is lived out online. We post our job history on LinkedIn, communicate with friends on Facebook, get breaking news through Twitter, and connect with like-minded folks through email, forum messages, instant messages, and blog comments. All of this content creates an image of other's perception of who you are, what you do, and how you might respond in a certain situation. This image forms part of your personal brand.
This personal brand plays a crucial role in influencing how a potential client, lead, employer, supplier, or even next date will interact with you, so it's important to take proactive steps to manage your personal brand. It's also very important that your brand evolves with you to reflect your current story. (PS Out of work? Your personal brand still matters!)
Evolving your personal brand can be a little difficult, especially if you don't where to start. Below are some tips DIY Marketers collected from personal branding expert Leonard Kim (@MrLeonardKim) who used personal branding to skyrocket from nearly being homeless into a highly successful and profitable career in marketing that included getting featured in The HuffingtonPost, Forbes, Inc, and many other publications.
Leonard Kim's rise to marketing stardom didn't follow the traditional path. It all started because he hated the direction his life was going. After struggling through several career mishaps and wrong turns (as a car salesman, several startups, real estate, finance), Leonard Kim owned up to his life story instead of trying to chase some version of the American Dream. He started to tell others about it on sites like Quora and Medium.
He amassed a BIG following and leveraged that following to help him gain entry into writing for high-profile publications, which sparked a new cycle of success in his life. Kim became the top writer on Quora in 2014 and 2015 while also earning verified accounts on Twitter and Facebook.
Key Takeaways from Leonard Kim's story:
1. Redefine your current story to fit a new purpose
As a personal brand, you have the power to redefine the purpose behind your brand. Leonard Kim did this when he started writing on Quora. At first, he wrote to vent his own frustrations about life. As more people connected with his story, Kim's writing took on a new purpose, that of helping others transform their life experiences into a personal brand. A point he made over and over was to write about everything.  Eventually, you'll start to see things aggregate around a specific theme.  Don't put too much pressure on yourself, just write.
2. Get proof before you launch to a new level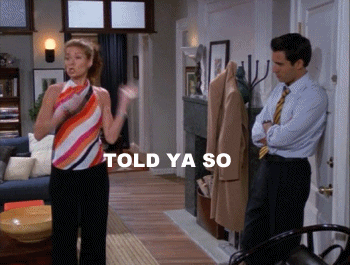 As Leonard Kim's reputation on Quora and Medium grew, he set his sights on writing outside of his comfort zone (writing for big-name publications like Forbes, Huffington Post, and others. Before he began pitching these companies, he collected testimonials, reached verified status on his social media accounts, and took statistics on his content to develop a strong portfolio. This made it easier to get past the gatekeepers.
3. Try careful experiments to continue growing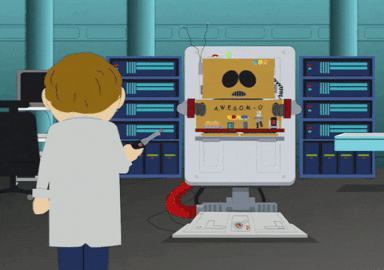 As a personal brand, Leonard Kim has been able to stay relevant by staying active. Personal branding isn't a one-time exercise. It is something that should evolve with you as you develop new skills, gain new connections, and gain more insight into your path. As you gain more insight, experiment with new channels, new messages, and new communities. See what works for your personal brand and what doesn't.
4. Get the right feedback to make the right corrections
Measurement and feedback are an underestimated, but crucial part of personal branding. You need feedback, from yourself and others, to determine if your next activity is aligned with the values of your personal brand. As a personal brand, you should reflect on whether your current activities align with you and your overall goals. You should also get feedback from mentors, coaches or consultants, and the people you are connecting with. Leonard Kim did this at every stage of his rise to stardom and credits this with helping him learn from his mistakes and leverage his successes.
5. Be authentic throughout the entire journey
Leonard Kim found that when he took his ego out of the process, he achieved much more. Instead of chasing perfection, he found it easier to be himself. Leonard Kim readily admitted his successes and failures and used both to connect with people on a deeper level. This was the key to evolving his brand. A perfect brand has no room to evolve, an authentic brand does.
Focus Your Message and Your Platform
We asked Leonard "Why Quora"?  And his answer was fascinating and inspiring — especially if you think that your lack of technology expertise or a personal blog is holding you back.  Leonard Kim chose quora because it was a site that already had tons of traffic and lots of readers.  He felt that this was a quick and easy way to build awareness for himself and his expertise.
This is excellent advice.  If you don't have a blog or a website, don't let these details hold you back.  Publish content on sites like Quora, Medium and LinkedIn — you can build awareness and a following and then drive them to your website when you are ready.
Additional Insights From Leonard Kim And Others
At a recent Twitter chat with DIY Marketers, Leonard Kim, along with others, dropped some additional pearls of wisdom in regards to personal branding. (For the entire replay, click here.)
A7) Discover your brand. Find out the core traits on how others recognize you. Do the post-it exercise. #BizapaloozaChat

— Leonard Kim ✝️📝📚 (@MrLeonardKim) January 30, 2017
A11: Personal branding will remain similar in approach and we will see more people who want to "win" start molding theirs #BizapaloozaChat

— JMR (@jmrdetroit) January 30, 2017
Interesting – you have to discover your niche by engaging with people #BizapaloozaChat

— Bizapalooza (@Bizapalooza) January 30, 2017
We used to talk about "brand names" NOW your brand IS your name! #bizapaloozachat

— Chaim Shapiro🎤 I'll Help You Maximize LinkedIn!💻 (@ChaimShapiro) January 30, 2017
The Overall Message: Your Personal Brand Is An Investment In Your Future
Hopefully one or most of these tips will help you jumpstart or refresh your brand. As stated earlier, personal branding is vital in establishing and maintaining online and offline relationships. Never before have people had so many tools for managing their personal branding. Never before has it been so vital for people to understand the fundamentals so they can use the right tools to help the brand thrive.
Since personal branding can take some work, it's time for a Tweet about cupcakes. Enjoy!
Hey @MrLeonardKim after chatting with you – I'm dreaming of … cupcakes #BizapaloozaChat pic.twitter.com/XTPBxt3YUJ

— Ivana Taylor (@DIYMarketers) January 30, 2017
Now go own your personal brand!
Join the Next #Bizapalooza Chat
Save
Save
Save
Save
Save