For the love of Marketing – don't overuse SMS Text Messages! There are so many text message ideas that you can use – and I'm going to cover them here.
Don't Be THAT Guy!
SMS text messaging is the one sacred space where you can still get your customers' attention. So when you're looking for SMS text marketing ideas, you want to be sure to choose wisely.
More consumers are using their mobile devices to shop than ever before. Currently, 64% of adults in America own a smartphone and that number will only increase every year. As a business owner, you must embrace mobile marketing (sometimes called SMS marketing) if you want to thrive.
SMS marketing (marketing via text message) is a cost-effective way to start your mobile marketing efforts. However, there are a few tips for doing it right.
Try These Text Message Ideas
Text your customers the way you want to be texted.  There is a rule about text messages — they are private. Texts are a very personal form of contact and they relate to things you take personally such as appointments and deliveries.
For crying out loud – the text message is the last haven for actually relevant contact about things you really care about!!!!
So, it's time to get real with yourself and your business – does your customer really need to know that you're giving them 10% off?  REALLY?
No.
Now, if your customer was looking for something and needed it and you didn't have it and then you got it  and they asked you to text them — then YES.
In other words — please, please, please — don't spam your customers.
Do this instead.
Get Permission First
Follow the golden rule — if YOU wouldn't want to get a text message from you – your customers probably don't either.  
Just because you have a customer's mobile information does not mean they want you to market to them in that way. Always get their permission before you send out any SMS marketing message. Do this by having them opt-in to receive mobile marketing messages from you.
Be Consistent with How You Text Message
Once you start an SMS marketing campaign you must be consistent with your messages. If you are sending appointment reminders, once a while, don't suddenly start sending promotional messages every week.
Integrate Social Media into Your SMS Marketing
Your SMS marketing should offer a way for your audience to connect with you on your social media properties. Send them a link to your Facebook page or Pinterest board. The more connections you have with a customer the stronger their loyalty will be to your company.
Measure Results from Your Text Message Marketing
You must have in place a way to measure the results you are getting from your mobile marketing efforts. How many sales are coming directly from the text messages you are sending out? By practicing good analytics you will easily know what is working and what is not.
And yes, simply asking your customers about your text message marketing is a form of measurement.  Here are a few questions you can ask:
Are you currently receiving text messages from us?

Do you like receiving text messages from us?

What types of text messages do you want to receive from us?
Personalize Your Text Message

s

Everyone wants to feel special and acknowledged. You can do this by sending out a simple Happy Birthday message to your subscribers or a quick Thank You message after they place an order.  Just remember to include something of value in your message!

If you're sending a Happy Birthday message – give them a reason to come in.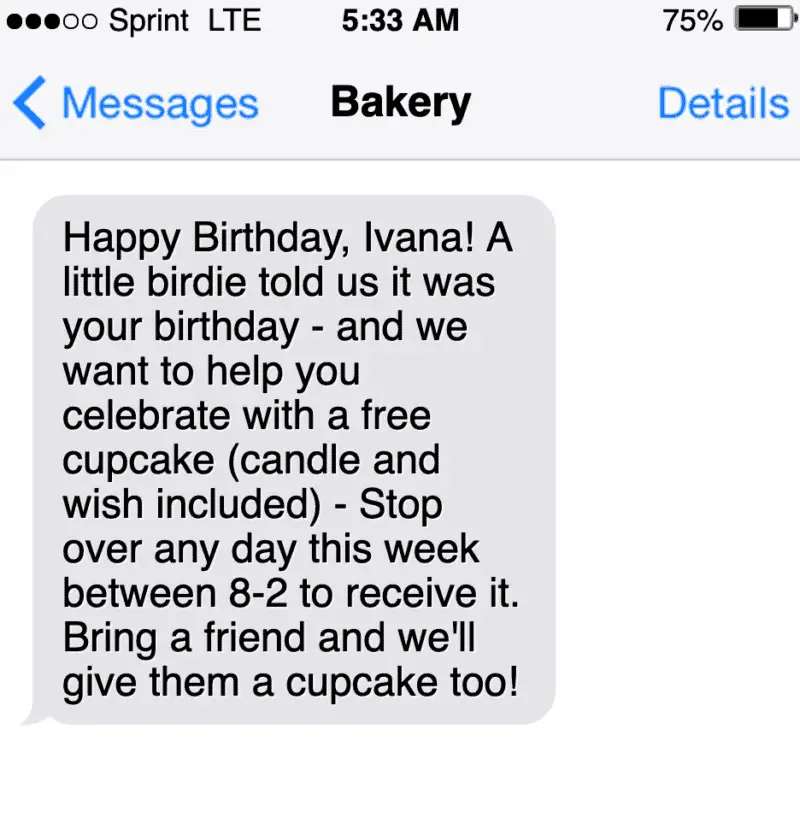 Integrate SMS with Your Email Marketing
One easy way to start pairing your email marketing and SMS text messaging is to add a mobile phone field to your email opt-in forms — but don't make it a required field.  Another tip is to tell people that you will only use their mobile phone number for important and timely notifications.
Use email for coupons, newsletters, and promotions that are "ordinary".  Save the SMS text message marketing for extra-ordinary communication. Something timely and important that requires your customers' immediate attention.
Don't send a text when an email is good enough.
12 SMS Texts Your Customers Want to Get
1. Last Minute Deals
Got a service business and an appointment that opened up?  SMS text message your customers and prospects and see if anyone can take it.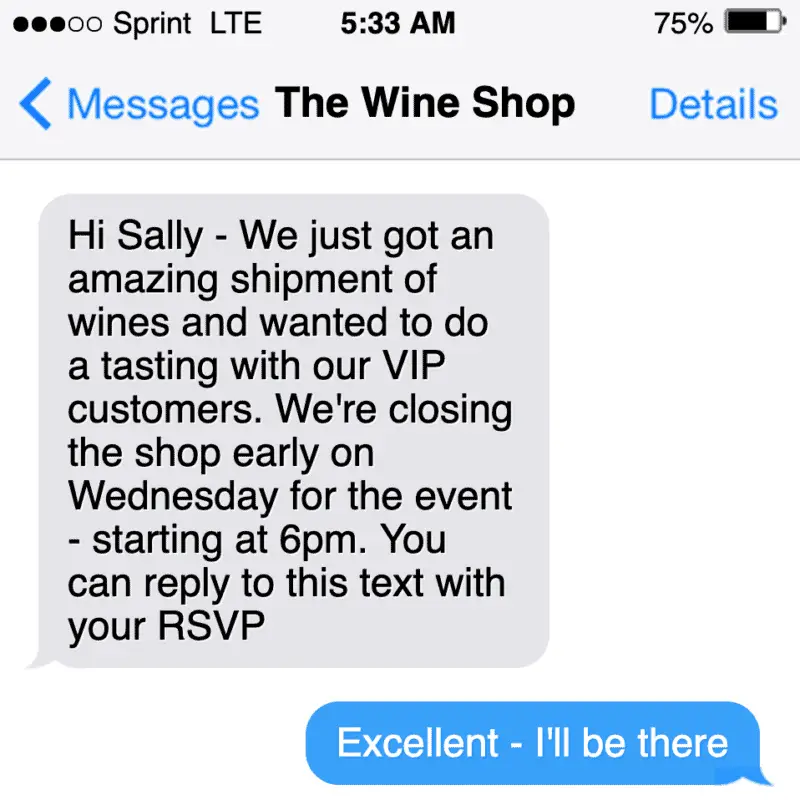 2. Appointment Reminders and Changes
If you are a hair stylist, doctor, dentist, lawyer or any other professional that works off of appointments sending out reminders via text will drastically cut down on missed appointments.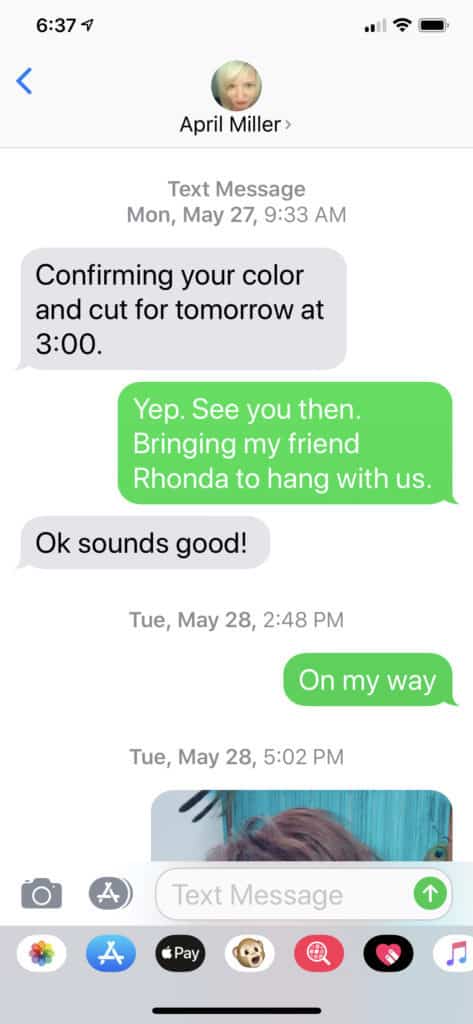 3. Private Events
If you have a brick and mortar shop invite your SMS subscriber to a special event or sale that is set up just for them. Send out an invitation to a flash sale that you are having on your website.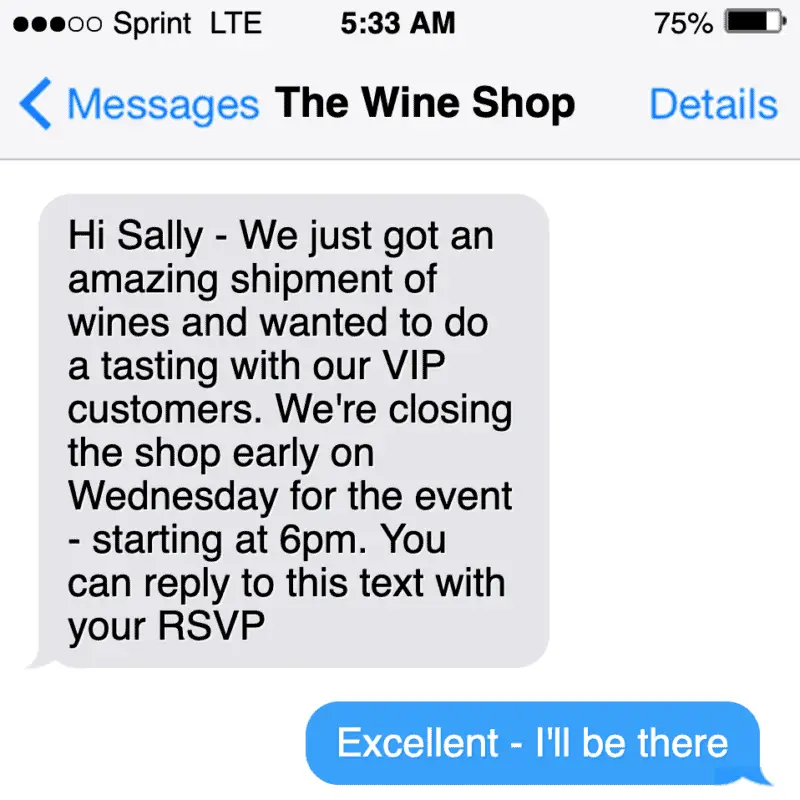 4. Gather Feedback After a Purchase
Mobile marketing is a great way to find out what your customers really think about you and your company. Set up a quick survey (two or three questions) and send out a text asking your audience to participate.
5. Exclusive Offers
One way to keep subscribers to your SMS messages happy is to offer them mobile-only offers. Offer your mobile subscribers the ability to pre-order new products or get in early on an upcoming sale. Make these offers IRRESISTIBLE and text worthy.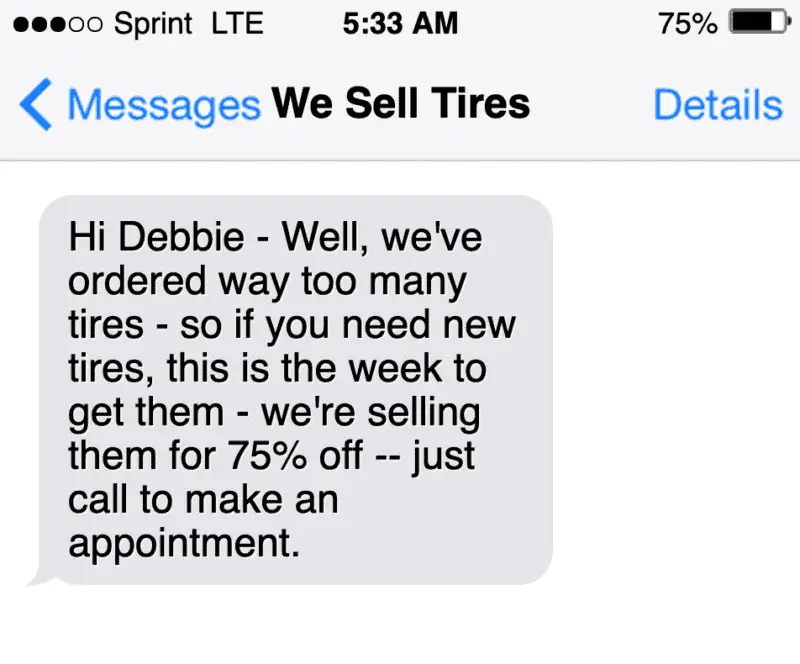 6. Alerts and Notifications
If your office were flooded or had some type of emergency, you might send a message to all of your appointment for the week to let them know the office is closed.  Schools sending out "snow day" alerts is another great example.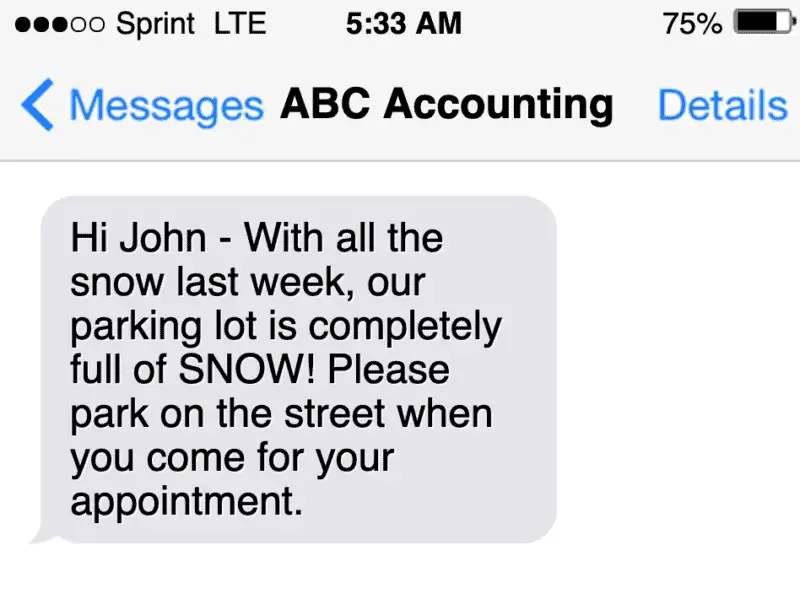 7. Loyalty Rewards they Can Redeem
If you have a loyalty program with a benefit they can use right away – then tell them with a text message.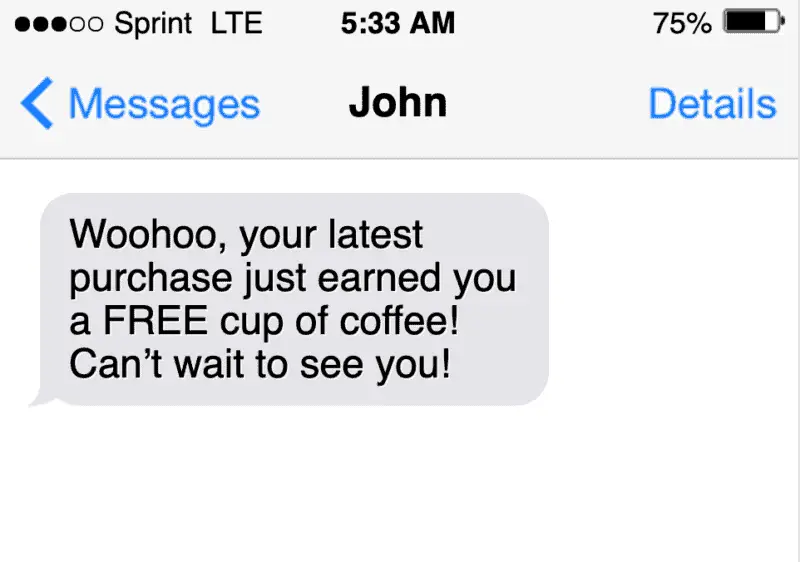 8. Helpful Tips
You don't want to overdo it with this one – make them seasonal or timely tips that your customers will appreciate.
9. Follow-Up Messages
These are the kind of marketing text messages your customers want to get. If you have an opportunity that opened up for a specific customer or group of customers, a text message is an ideal way to communicate it.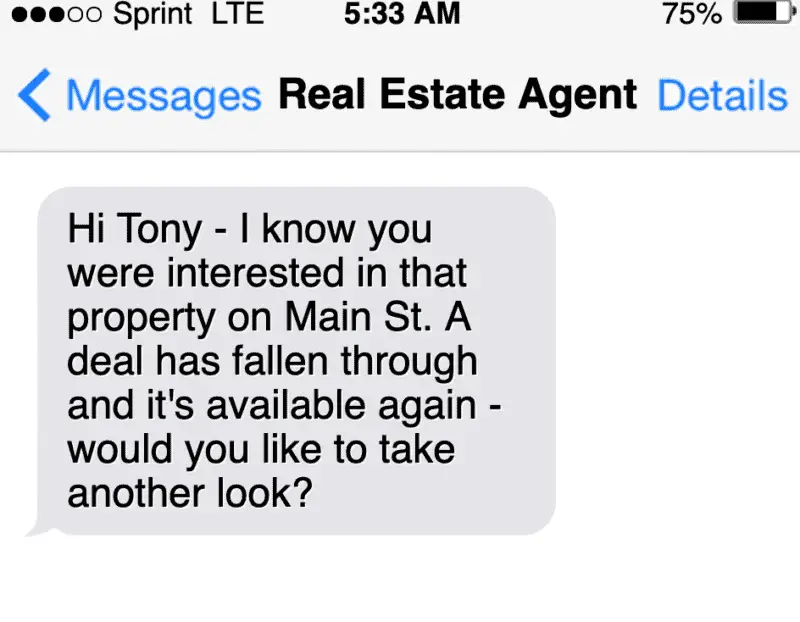 10. Contests
This is a really fun way to engage your customer community.  If you have a product or service that you'd like to promote, a contest gives you the opportunity to share it with your customer community.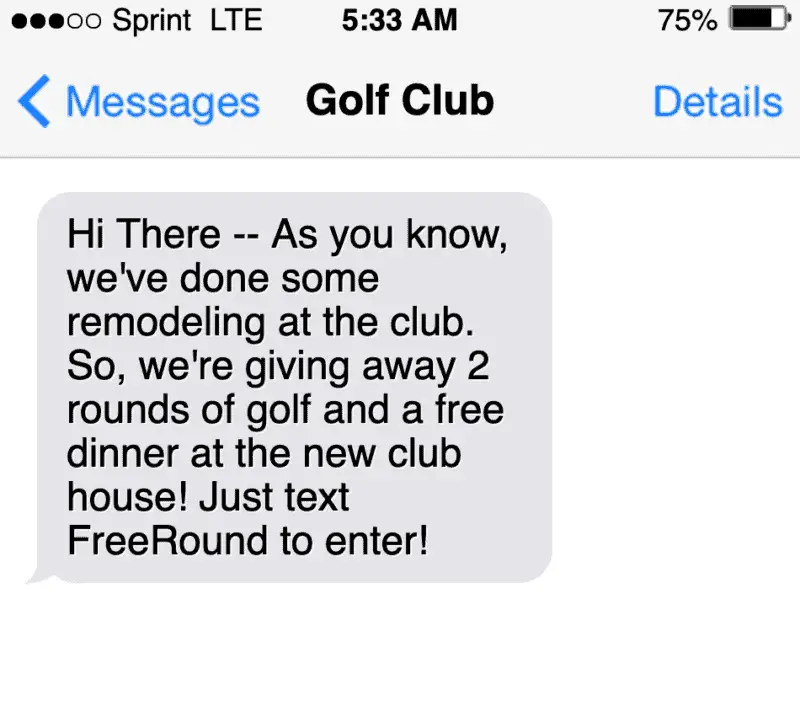 11. Event Info and Updates
If you have event registrations, don't forget to collect mobile numbers for text message updates. This is an ideal way to keep people updated on meeting times and places for the event.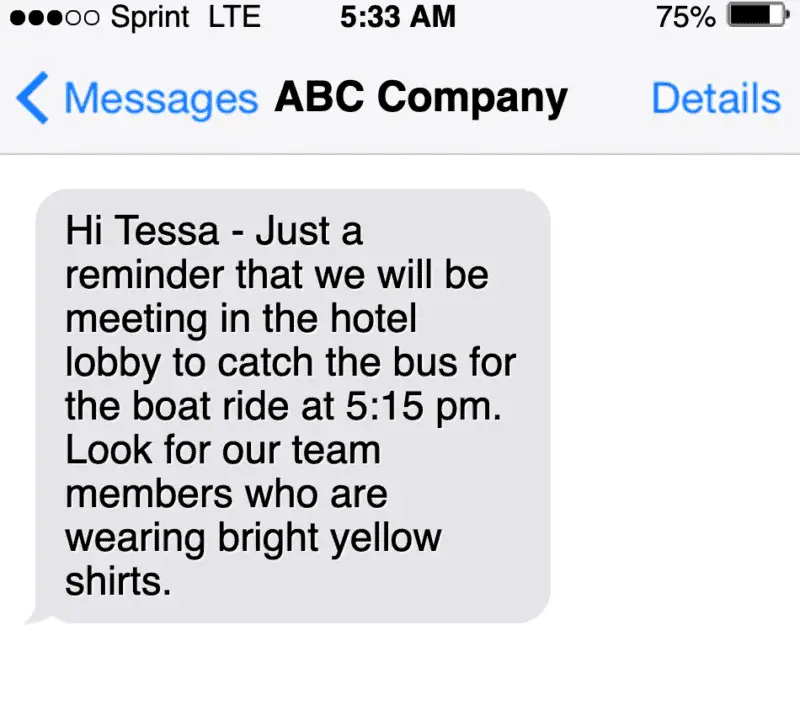 12. Pre-Meeting or Appointment Preparation
This is a terrific way to use text messaging if you are a professional such as a doctor, lawyer or accountant.  If your customers need to bring something or prepare for a meeting that they are going to have with you, send them a text message (or a series of text messages) to make sure they come prepared.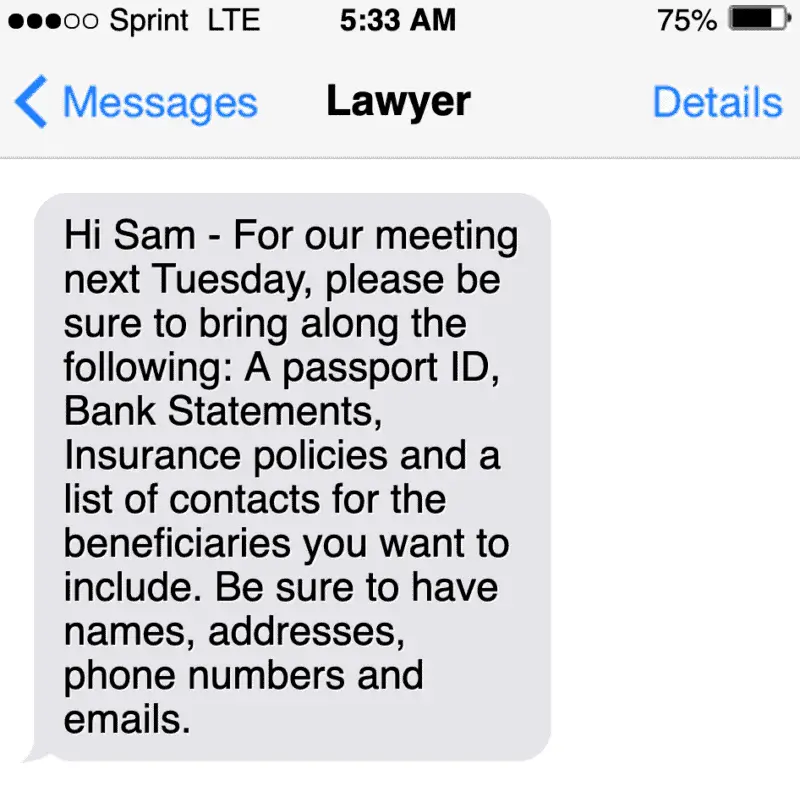 A Few Text Message Marketing Tools to Think About
OK, so now you're a bit excited about using text messaging in your marketing. To simplify your marketing, I'm going to give you some simple tools that I'm currently using with a client.
I recently ran into SimpleTexting. There are so many things I like about this tool.  But I'm going to stick to a few points.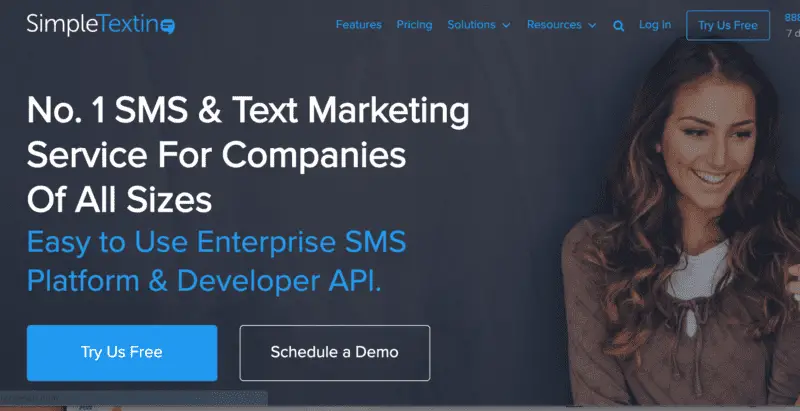 First, it does what it says.  It's simple to get started.  The free trial is truly free and I was able to send a few test text messages as well as one real one.
Second, it's affordable.  $25 per month gives you the ability to send up to 500 messages.  And this is a really affordable way to get started with one of the text message marketing ideas I mentioned here.
Third, they make setting these messages up to an absolute breeze.  You can send scheduled messages (like appointment reminders), you can send a series of messages in case you want to help your customers prepare for an appointment.  You can collect feedback and so many more features than I have space to mention here.  Check them out.
I'm also really excited about Zoho One's MarketingHub SMS text messages. (I've linked to a free ebook you can read without giving away your email — you're welcome)

Not gonna lie, this is for the slightly more advanced small business marketer or online marketer who has a clearly defined marketing funnel.  If you're looking for a way to integrate your sales and marketing AND do some SMS text message marketing – this is awesome.  It's just that it will take some patience and time to get yourself set up.  But seriously, for $35 per month per license, it's worth it.
I'm working on it right now, and when I get smarter on the details, I'll let you know.
Final Thoughts on SMS Text Messaging for Marketing
While there are many opportunities to use SMS text messaging for marketing your business, you don't have to use all of them.  Use texting judiciously and in a way that will support your existing marketing strategies and brand promise.
Remember, texting is a one-to-one type of communication.  Use it primarily to communicate personally with your customers.
The last thing you want is to sully this very personal, very intimate form of communication with garbage messages.  This will upset your customers.