When making websites, you want the best outcome possible. This means you want the most clicks and visitors, so you must make your website as attractive to visitors as possible.
Thrive Themes can help you by providing you with different tools, themes, and plugins that you can use to sculpt your website. It's an excellent collection that will help cater to all your marketing needs.
Today we'll be looking at Thrive Themes' different features as we review and judge just how good their service is.
Thrive Themes Review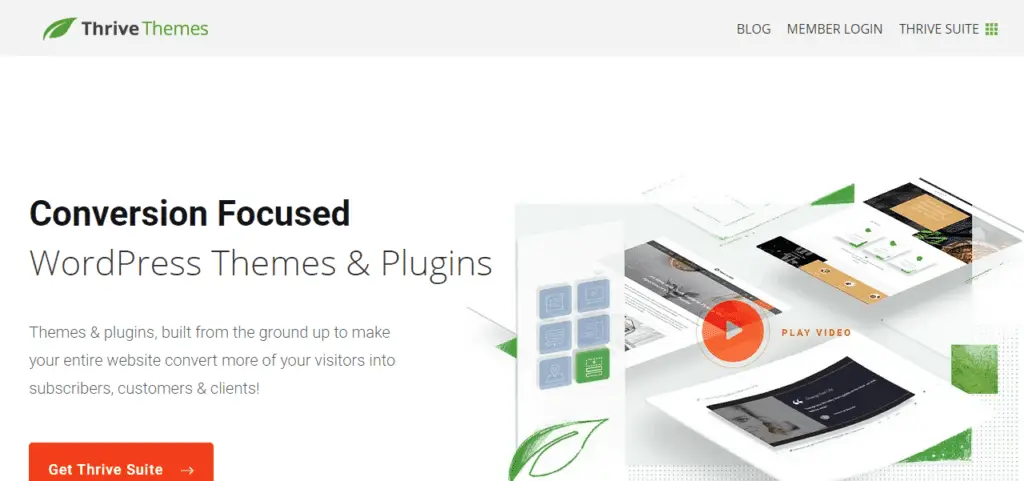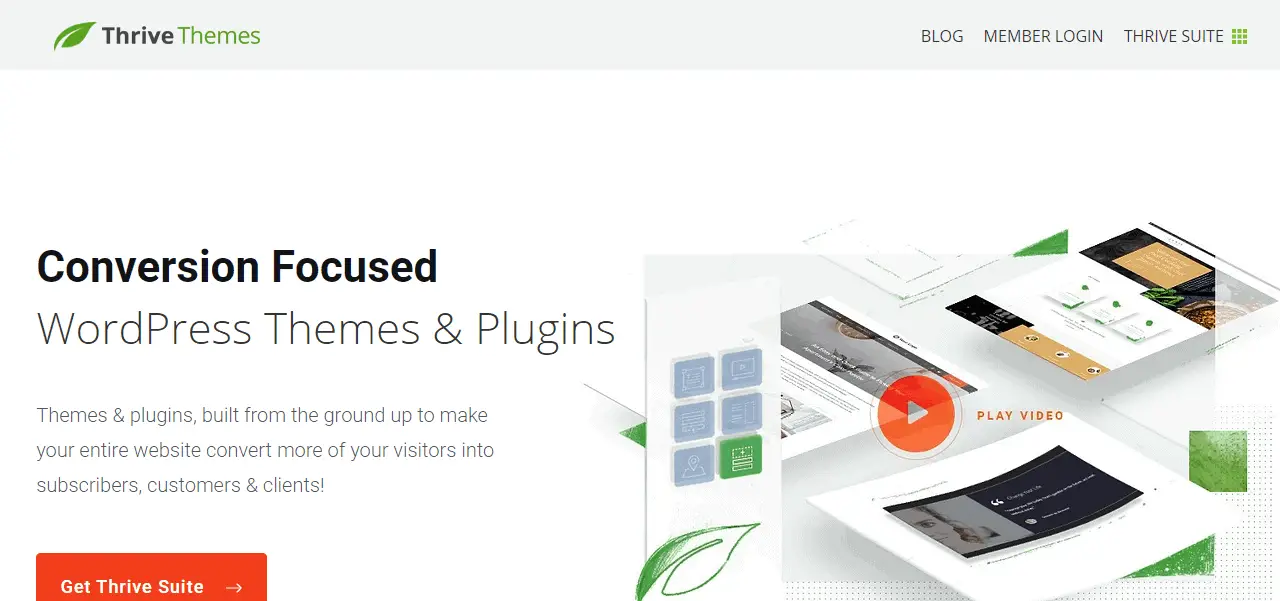 Thrive Themes was developed to provide an advanced but easy to use WordPress suite of tools so that you could create a professional and advanced looking website, regardless of experience in any web development you may have.
They've been providing their service for quite some time now, with their service becoming popular as early as 2014. Since then, they have received many updates as tools have been revamped and reworked, and new ones have been added.
Who is this WordPress plugin for?
Of course, the ideal customer would be anyone looking to create a professional website using a set of easily used tools. If you are looking to enhance the online presence of your business, whether by creating a new website or improving your previously less-successful website, then Thrive Themes has you covered.
What's Included?
Subscribing to their service lets you access all of their tools and training on how to use these tools effectively when creating a website. Additionally, they give you tips on successfully starting and growing an online business using what they provide you.
Overview of Features
They have quite a few different features and tools available at your disposal, which are continually being updated with better versions.
Let's first take a look at their WordPress plugins. There are seven WordPress plugins that they include in their portfolio, which all help with your website's customization, generate more clicks and leads, and engage your audience, all with optimized content.
The Thrive Theme builder uses drag and drop features for easy WordPress building to create your designs from scratch or use one of their many different prebuilt items. The content builder is an intuitive interface that allows you to select and edit individual components as required.
Note that this is a front-end builder, so what you create and build is what your site visitors see. Some of the better points of the content builder would be the ability to create full-width landing pages incredibly fast, access a library of customizable items that can be drag and dropped onto your page, custom CSS and HTML support, and a large selection of templates to choose.
Other features include a mailing list that can be quickly built and set up, and there is even a tool to make the gathering and displaying of your testimonials much easier. Further functionality allows you to include evergreen countdown campaigns, create A/B blog post headlines, include widgets for further optimization and access to external sites such as social media, and even a quiz builder to engage your site visitors further.
All-in-all, these features make Thrive Themes more oriented towards marketing content and landing pages, which means it's excellent for creating business websites. However, it is versatile enough to be used for other types of sites too.
Pros And Cons
If you are considering Thrive Themes, then you will want to understand the advantages and disadvantages. These include the following.
Pros
The content library: The sheer amount of items and templates available in their content builder is staggering, and you can include every one of them on your website should you so wish. There are easily over 300 different templates to choose from.
Free training: Another great benefit of Thrive Themes is that they provide you free training in their tools with your subscription and further tips on how to use their service to grow your business. With the use of Thrive University, you can quickly learn everything you need to know about creating a website using Thrive Themes.
Focused on conversion: It is rarer than not for a vendor on today's market to have as extensive a portfolio as Thrive Themes, with tools heavily focused on marketing and optimization.
Easy to use: With the combination of the training and drag and drop features, Thrive Themes is simply easy to use, with barely any hassle in setting up websites.
Third-party integration: When setting up an interactive and engaging website, having third-party integration can help your growth, mainly when you include widgets that connect these other platforms and plugins to your website.
WordPress optimized: The inclusion of WordPress themes and plugins allows you to use WordPress platforms easily.
Cons
Overwhelming: While the sheer vastness of the library can be excellent for those who enjoy extensive customization, it can also be overwhelming and off-putting for beginners.
No other optimization: Thrive Themes only works with WordPress platforms.
Learning curves: The overwhelming amount of tools and items also means there can be quite a learning curve. This doesn't mean it's necessarily difficult to use; it just means that it can take some time to get used to the system.
Slow support: Customer support is infamously slow, but not to a great extent. It can take hours to get a reply to a problem you may have, should you have a deadline.
Conclusion
Thrive Themes is an excellent tool with a few restrictions, but if you can work within their confines, you'll find that you can do quite a lot with what they can offer. Theirs is a stable toolset with a lot of limited versatility.