When you sit down at your desk with your morning coffee, you likely use a computer running Microsoft Office. Microsoft reports 1.2 billion Office users, with 120 million business subscribers now using the cloud-based Microsoft Office 365. You may be an expert at using popular applications such as Word, Excel, or PowerPoint every day. But did you know you may have missed some Office 365 marketing features? Learn to take advantage of powerful apps such as Microsoft Sway, Connections, and Listings.
Create Engaging Content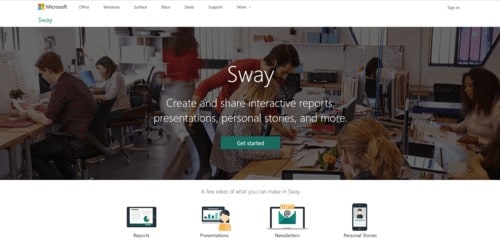 Image via Flickr by Sway.com
The Sway app offers a digital workroom where team members can share ideas and build marketing materials such as presentations, e-books, and white papers. Sway users create engaging cloud-based stories with photos, text, and videos.
Get started by breaking your ideas into cards.  For each card, toggle between Storyline and Design to build your presentation. To share Sway media with customers and co-workers, email the link provided in the app. You can set your cards to rotate automatically or let the user have control over when the cards change.
Personalize Your Email Marketing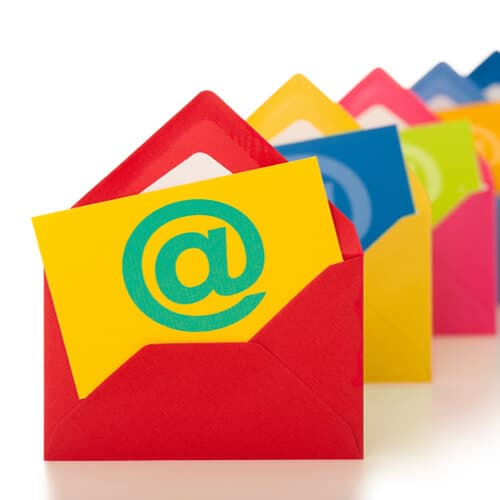 Image via Flickr by RaHuL Rodriguez
Want to increase your email open rates by 50 percent? Add personalization. Your customer data coupled with Office 365's Connections email marketing can help you create targeted messages quickly.
You can build email campaigns that use the mail merge function to add personalized data to each email. With dynamic content, you'll make sure that each message you send is relevant to the person who receives your email.
Protect Your Customer Data With Robust Cloud Security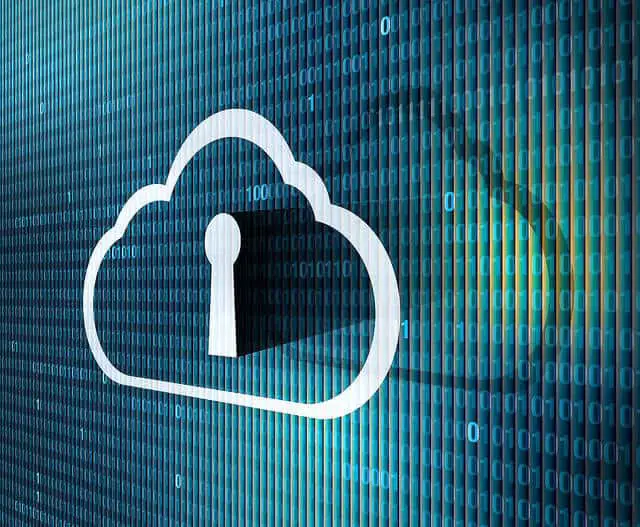 Image via Flickr by persspec_photo88
With data breaches frequently in the news, you may hesitate to migrate customer data to the cloud due to security issues. Office 365 aggressively protects your cloud storage with three security layers. These layers include restricting physical access to data, limiting your admin's access to data, and isolating data stored on shared hardware. Office 365 customers can also implement optional security features such as Rights Management Service and message encryption.
You may need to supplement the Office 365 built-in security features at times. If you store sensitive customer information or use multiple platforms, consider third-party Office 365 security add-on services. Service providers offer advanced security options such as enhanced encryption and can help you monitor threats across various cloud providers.
Manage Your Business Information Across the Web
New customers will probably find your business through a web search. You need to make sure the information published by third parties is current. Monitoring your company address and contact information on multiple platforms such as Google, Bing, and Yelp can be a time-consuming hassle. Microsoft Listings simplifies this process. The app lets you set up and monitor online listings from a single dashboard. This dashboard also includes customer reviews and comments.
Microsoft Office 365 continues to evolve into a complete cloud-based marketing solution. Take some time to explore all the apps included with your subscription. You'll save time with secure cloud-based collaboration and create dynamic, customized communications. Start using the above top Microsoft Office 365 tools now to increase customer engagement and sales.
Megan Totka is the Chief Editor for ChamberofCommerce.com. Chamber of Commerce helps small businesses grow their business on the web and facilitates connectivity between local businesses and more than 7,000 Chambers of Commerce worldwide. She specializes on the topic of small business tips and resources and business news. Megan has several years of experience on the topics of small business marketing, copywriting, SEO, online conversions and social media. Megan spends much of her time establishing new relationships for ChamberofCommerce.com, publishing weekly newsletters educating small business on the importance of web presence, and contributing to a number of publications on the web.
Megan can be reached at megan@chamberofcommerce.com.
Website: www.chamberofcommerce.com