If you're reading this article, congratulations! Whether you understand social listening and want to find more tips or if you're just looking for more information on the subject, you know that social listening is an important factor to any social media campaign.
Yes, social media is more than just pictures and updates. The most successful social media accounts actively engage with their audience. Let me be clear: these accounts engage with their entire audience, which includes their followers and those that aren't.
It's important to understand that not every social media user, and potential customer, will tag your handle, use your hashtag, or geotag your location. If they aren't doing that, how are you supposed to connect? Below you'll find five of tips to help up your social media game.
Check out a Twitter chat
Twitter chats have been praised time and again as a successful way to help market yourself or brand. In case you are not familiar with the Twitter chat here's a simple way to explain them: it's a scheduled discussion on a certain topic where users all around the globe join in to answer questions, give advice, and connect by using a specific hashtag. There are Twitter chats for nearly every industry you can think of, find your tribe!
Because these chats typically revolve around a specific topic, it's very easy to go through (or join them) and engage when someone says they love something about a product but wish it did _____. Those type of comments can open up to a conversation where you can learn more about how a competitor's product is doing, what your product can offer, or even what you can do to help improve it!
Pro tip: read the entire thread before replying.
Customer service
This is so important for anyone who provides a service or product. With 84 percent of consumers trusting online reviews, customer service is more important than ever when interacting with consumers online. Reviews allow your brand to say thank you to praise and the opportunity to learn more about what your customers want from a negative one. Tools like Hootsuite, Google Alerts, and Quora can help monitor your brand with or without the actual handle as well as common misspellings of your brand name.
Pro tip: responses with industry keywords help your SEO.
Influencers
Keep track of who is regularly sharing and engaging with your content. Brand advocates don't have to have thousands of followers – they just need to love your stuff! You can track your links or find them in mentions. Follow and interact with these influencers regularly and build a genuine relationship with them. Provide them with special offers and products simply because they're your biggest fans. This type of engagement not only creates loyal customers but they'll shout your praise over and over again to their followers.
Pro tip: Manners and a simple thank you go a long way when interacting with potential influencers.
Track hashtags, phrases, and geotags
This is just a must. It's the simplest thing a brand can do for themselves. Yes, you can use tools and apps to help you do this but don't forget that social platforms allow you to search these items as well. Hashtags can show a number of posts just by clicking on them. This also helps you stay up to date on any praise or issues that are being talked about when it comes to your product. It is also important to track keywords consumers might use to search for a product or service.
Don't be afraid to interact with these posts but remember that genuine interaction creates genuine interest. Be real – consumers aren't stupid, so don't treat them that way. By creating relationships with these potential customers, you're on your way to creating more brand advocates.
Pro tip: Archive the most useful hashtags so that you can use them in your social posts as well as in search!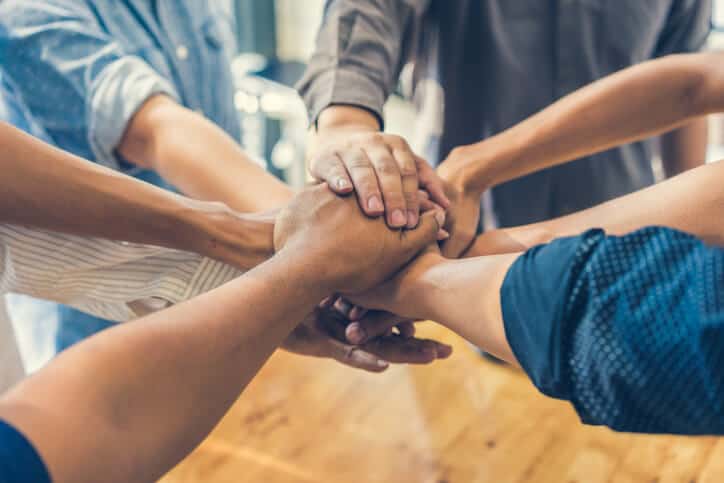 Solve problems
Monitor phrases and keywords that mention the competition. Reach out to these people and start building a relationship by asking questions revolving around what they want from the product or what they wish it could do, then explain how yours can help. Once you have a genuine connection invite them to try your product. Provide a trial period or send a demo of your product in action. Monitoring the competition will give you insight on how to improve and produce a product your consumers want.
Pro tip: Never badmouth the competition, just provide a solution.
Social listening is something that can help grow your brand and improve your product. It is vital to any marketing or social media campaign. Make the most out of your social platforms and give the people what they want!
Save
Save
Save