Growing your small business requires drive, passion, attention to detail, and strategic planning, but it also requires the use of systems and platforms that can help you smooth the pipeline of information from you to your customers and clients. Communication is key, and one of the best forms of communication is email.
Creating a subscriber list is important to convert lookers into buyers, and that is why one of the best things to invest in is email marketing software. There are many options on the market, and each will offer you email marketing tools that will enable you to build a closer relationship with your customer base.
It may be challenging to choose which one works for your small business's needs with so many options. To help you with your crucial choice of which email marketing service you will be using, we thought we would take a look at one of the most popular – Aweber. We hope it helps! So let's get started, shall we?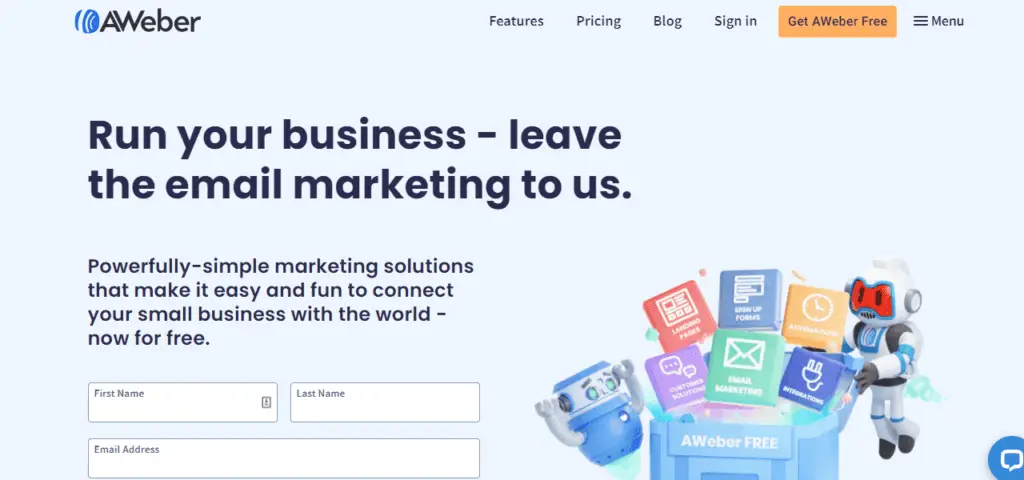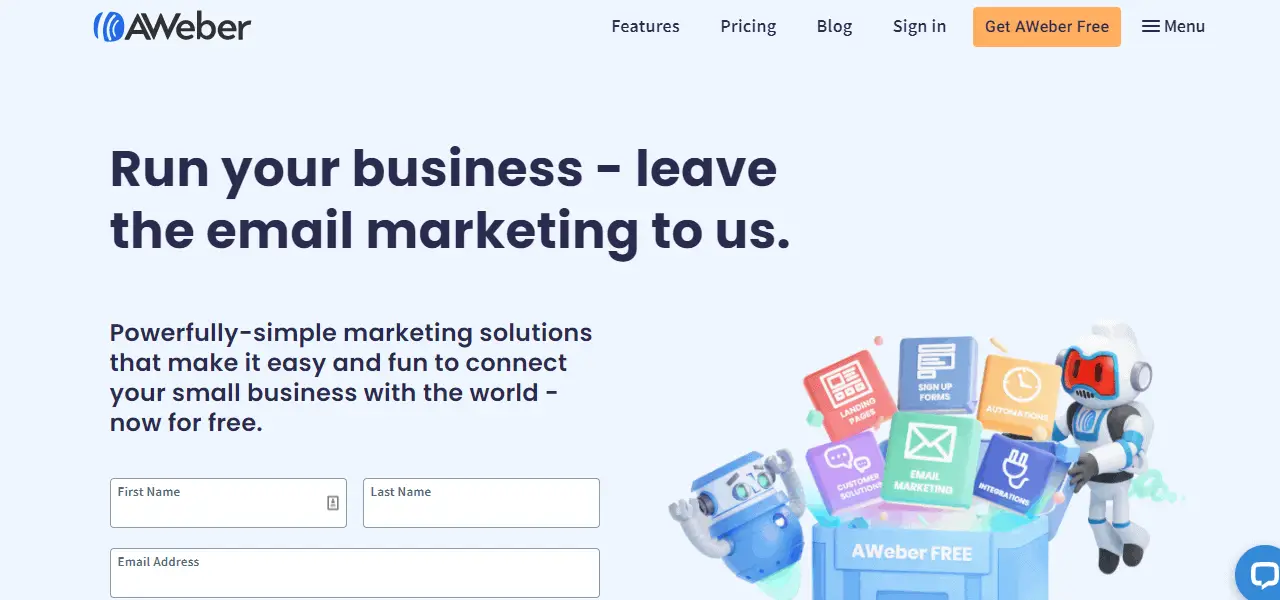 Aweber is one of the oldest email marketing platforms and is used around the world. The US-based company is a pioneer in email marketing and has been the birthplace of the autoresponder. That is why of all the features Aweber provides their customers with, the one that stands out is its heightened marketing automation.
Those are not the only features that Aweber offers, of course. This easy-to-use email marketing tool is crafted with so many features that help you build your email list, which will build a broader customer base and may even help boost your social media presence as well.
Who is This App for?
This email marketing tool can be used to find prospects and customers for just about any company or creator. But there are, of course, those that can take advantage of all the Aweber features. This software is probably best for smaller businesses and sole entrepreneurs or content creators.
Aweber starts at 500 subscribers and goes all the way to 25,000 subscribers, which is why we feel that it is best for small to medium-sized companies. That, coupled with the ease of use and friendly user interface, makes it a good investment for our suggested target audience.
What's included – Aweber Pricing
There are two main pricing tiers – free and pro. The free plan allows the business or content creator to have an email list of up to 500 subscribers. Along with this, you get one profile and up to 3000 emails per month. You will also have access to analytics but not to any of the more advanced email, landing pages, list building, or more in-depth features.
If you need access to these, you will want to go with the pro version, which allows you full access to all of the above features plus unlimited subscribers. This plan starts at $19 and goes up to $149 billed monthly (there are quarterly and yearly billing options as well).
Features of Aweber
Smart designer for email templates
Drag and drop email creation
Template library
Ability to create beautiful landing pages
Automated emails, newsletters, and tagging
Personalized communications
Access to Google analytics, dashboards, and reports
Subscriber management
Rapid list segmentation and targeting
Mobile friendly sign up forms
Integration with other systems, including e-commerce platforms
Mobile app
Pros & Cons
If you are considering whether to use Aweber, then you will want to understand the advantages and disadvantages of the platform. Here is a look at some of those:
Pros
This tool has a wide range of options when it comes to pricing so that no matter your budget, your business will be able to find a plan easily.
Using Aweber will allow you to give your subscribers a single-opt-in or double-opt-in option.
Importing files and email addresses is simple and can be done straight into an autoresponder cycle.
Aweber customers have access to a wide array of premade templates, both free and reasonably priced.
Capable of integration with third-party apps and tools.
Cons
The landing page builder is nice, but there is no ability to do A/B testing.
Though it offers good access to a wide range of templates, some are not on-trend.
Converting and editing RSS to email templates can't be done with the standard email builder.
Final Thoughts
There are other options on the market, but Aweber is one of the best. This email marketing tool allows businesses and content creators to connect with their prospects through customizable email marketing campaigns and does so with ease.
It is no wonder that this tool has helped many businesses grow and build connections with their customer base. For that reason, we think that Aweber is a great tool to have in your toolbox if you want to grow your business effectively.