Finding the best email marketing software for your business, can get overwhelming. A simple search for email marketing tools brings up a flood of options.
How Many Email Marketing Tools Are There?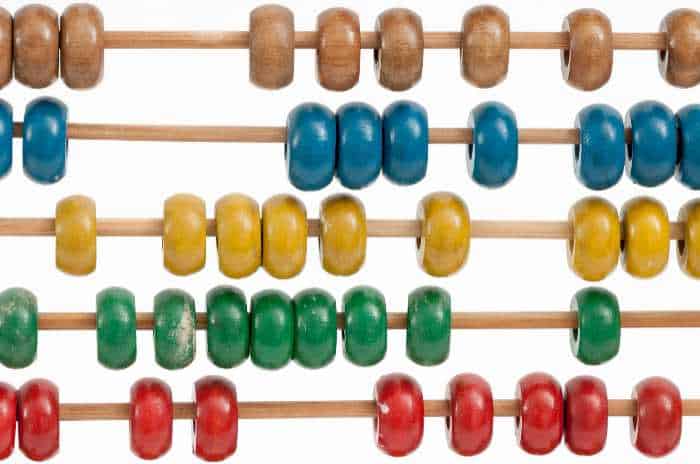 GetApp software directory has 338 email marketing tools listed, Capterra has 726 email marketing software listed , and G2 has 475 email marketing products listed and narrowed down to 82 for small business! That's a lot to choose from.
Lucky for you, I've have selected a few of the best email marketing tools to make it easier for you to make an informed choice for your business. Keep on reading to find out which email marketing service is the best for you.
What email marketing platform has the best free plan?
MailChimp is the best free email marketing software for most marketers. It gives you the ability to send 12,000 emails to 2,000 subscribers per month. You also get access to all of MailChimp's features, such as automation, A/B testing, and delivery optimization.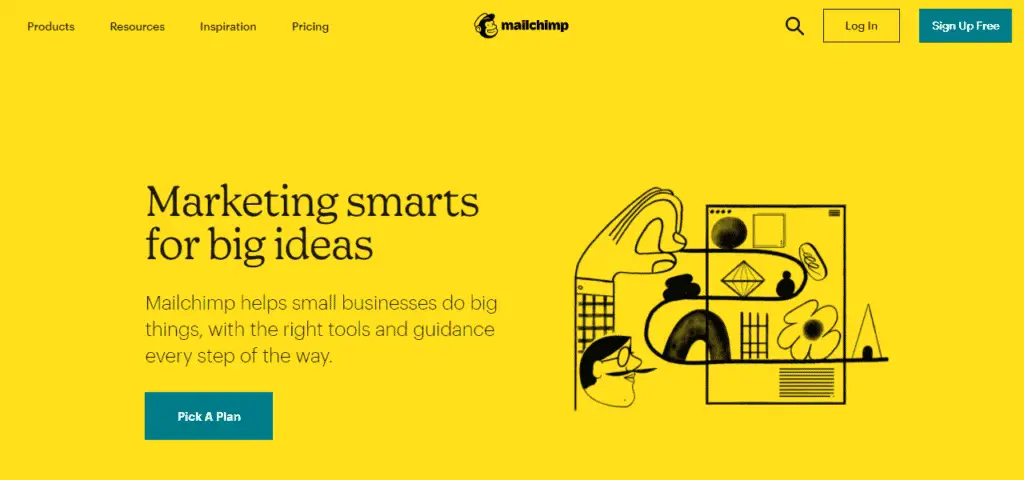 Price: FREE for up to 2,000 and Basic plan is $14.99 per month
Pros
Considered a standard email marketing services
Integrates with almost every third-party tool
Great email builder
Fantastic drag and drop builder
Lots of professionally designed templates
Scaleable and easy to move from the free plan to a paid plan
Cons
You'll have to move beyond the free plan to use some critical features.
Native forms are not very functional. You'll want to use some third-party form builders.
User interface and menus can be confusing
What email software is best for sending newsletters?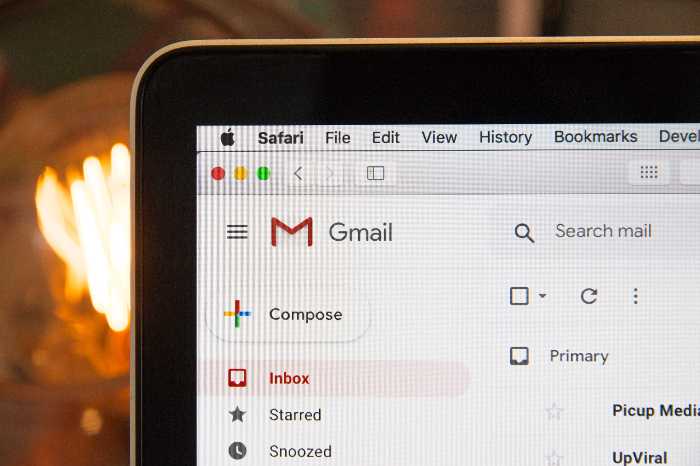 All email marketing platforms can send newsletters to your subscribers. But if the main piece of content you're sending is email newsletters, here are the features you should look for:
Templates and design: Look for a platform with tons of professionally designed newsletter templates.
Topic Segmentation: Your email marketing software should also be able to send different newsletters based on the topics your audience is interested in.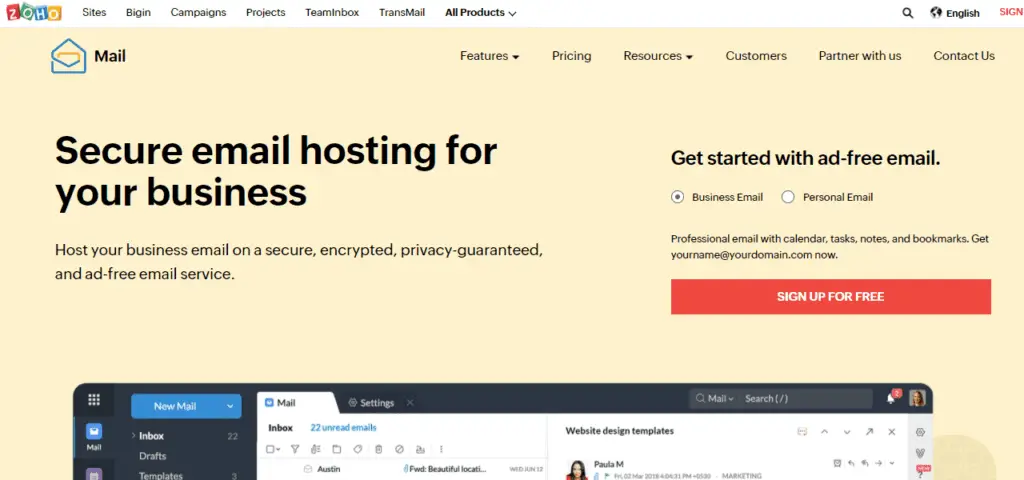 Zoho Campaigns is the email marketing provider found in the Zoho One Suite of products.
With this popular email marketing service, you will be able to build your subscriber list and integrate it into the rest of your business operation.
With the simple cut and paste feature included, you can quickly get started and easily create or re-use content for the templates provided by them.
Pros
Easily send bulk emails to both leads and customers
Easily integrates with Zoho CRM
Lots of customer journey and marketing automation templates
Drag and drop email builder
Smooth integration with easy to use email templates
Nice sign up forms no need to integrate with other tools.
Cons
Very limited option to customize this email marketing software
Pre-designed newsletter and email templates are limited
You have to use Zapier to integrate with most other tools
Zoho Campaigns alternatives for sending newsletters:
What's the best email software for nonprofits?
Email marketing is a must for nonprofits. If you're in a nonprofit, remember that you are competing for where your donors are going to put their money. This means that the best email marketing software for you is one that offers:
Discounts for nonprofits: The best email marketing software will offer a decent discount for services. If you can grab one, why wouldn't you?
Personalization: Look for the ability to easily merge specific information that goes beyond "first name". Look for a custom field feature something like, previous donation and recommended donation.
Segmentation: Create subgroups depending on your contacts' donation history, engagement levels, age demography, location, etc. For example, you can create a list of donors who donated last year but not this year and send a re-engagement email to encourage them to give again.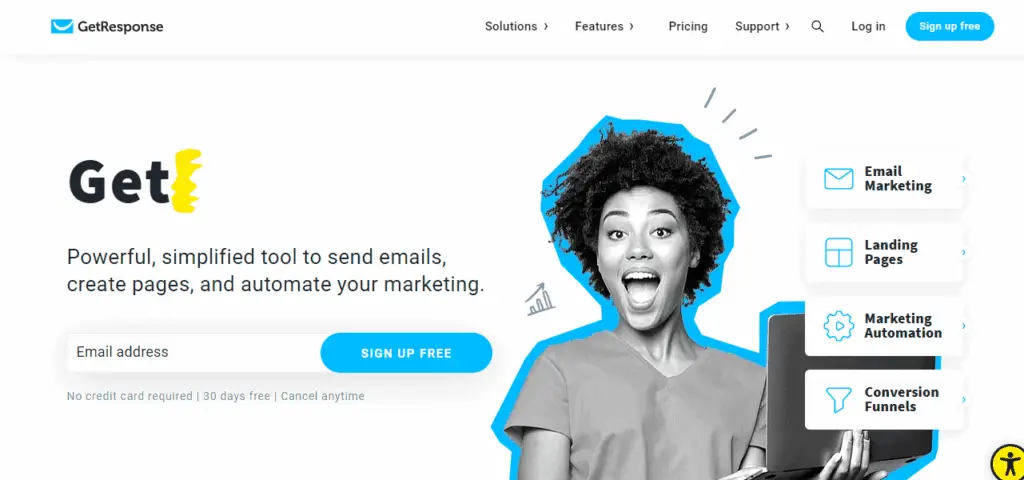 This powerful automated tool will help to automate your email marketing campaigns by sending emails and creating landing pages quickly on the go.
The easy to stay in contact communications feature included helps to build a subscriber list for your business quickly. You get generous support and training from the app developers to get you up and running.
Pros
Comes with 24/7 live chat and support
Split testing feature
Webinar feature
Automated sales funnel creator tool
Cons
Landing page feature can be clunky
Phone support only available with Max plan
GetResponse alternatives for non profits:
Flodesk – Nonprofits get a 50% discount. Offers a single flat rate so you don't get penalized for growing your email list.
SendinBlue – Has a terrific email automation feature that will send appropriate emails based on where the donor is in the donation cycle.
What's the best email marketing platform for ecommerce?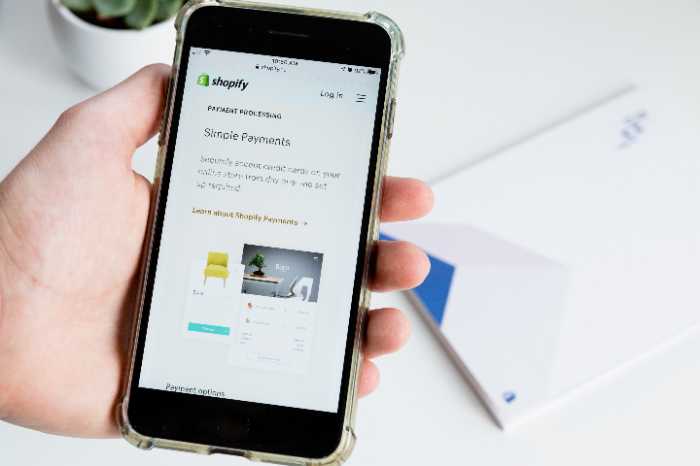 If you're running an ecommerce business, the main purpose of your email marketing is to sell products.
Integrations: The best email marketing services for ecommerce should easily integrate with your shopping cart with one click.
Win-back and Abandonment: Look for abandoned cart features so that you can reach out to potentially lost customers.
Marketing Automation: You want to have smart marketing automation so that
Klaviyo: Send personalized product recommendations and dynamic content based on past interactions with your brand.
Privy: Leverage customer data from an eCommerce site and use it for more targeted emails, upsell from abandoned carts, and send SMS messages to customers.
Shopify: If you're already on Shopify, use their integrated email marketing feature.
What's the best email marketing tool for agencies?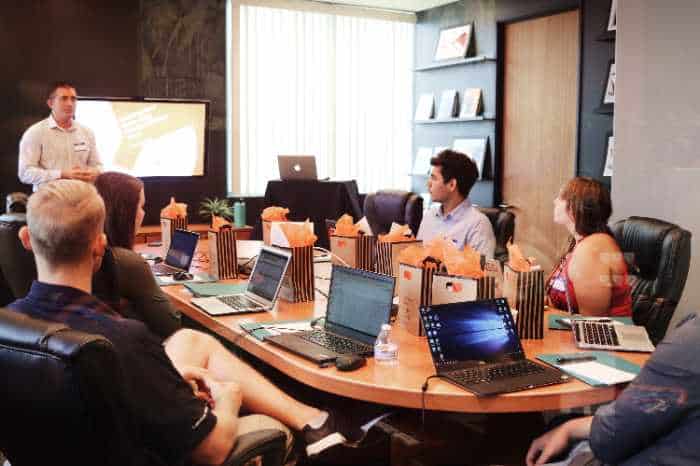 If you're a freelancer or marketing consultant, one of the easiest things you can do to increase revenue and grow your customers is add email marketing as a service.
White label: This isn't important to everyone, but if you are generating reports on campaigns for clients, you'll want to have the ability to add your own logo to your reports.
Custom Domains: A unique URL primarily used for branding purposes. Changing this will give you a private/white-labeled login URL for your account.
Ease of Use: Juggling multiple clients can get overwhelming. Look for a platform that allows you to manage all your client campaigns from a single interface.
Price: Don't overpay for features you (or your clients) aren't going to need from an email marketing automation platform.
Customer support: White label platforms are often more complicated. You'll want 24/7 customer support and/or live chat in order to handle any client emergencies.
Active Campaign: Customize the interface to match your brand.
Hubspot: High price, but it's an all-in-one platform and has a killer agency partner program.
MailMunch: Has a great partner portal, adjust the interface to match your brand. Excellent support for agencies.
What email marketing software is best for real estate?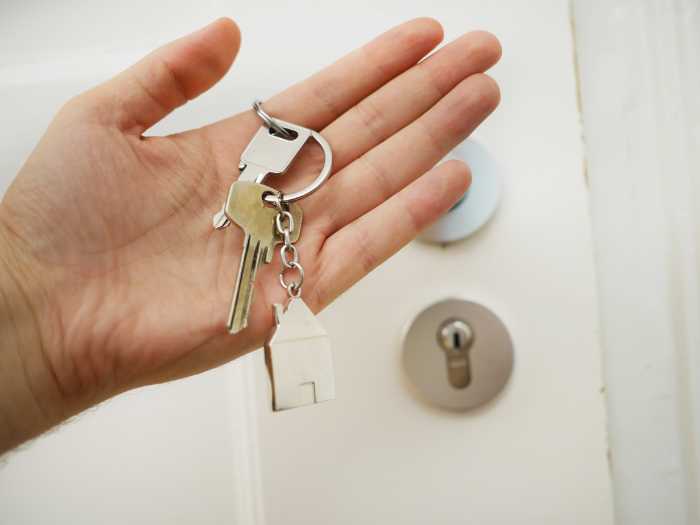 If you're a real estate agent, you should be doing more email marketing! Since your potential clients have access to the most current real estate listings, the best way to stand out is to share information they can't see online. This is where email marketing comes in.
The best email marketing service for you will have the following:
Topic and/or Tag Segmentation: You're grabbing leads from all over the place – so you need to know where the lead came from and segment them into a specific topic or need for that type of client. So that you can send relevant and timely information they care about.
Newsletter Templates: Newsletters and emails that educate your clients on real estate trends will help you convert sleeping clients.
Automation: You need the ability to created an automated email marketing campaign for clients who are in the real estate buying or selling process. Send them checklists, reminders when to do what, specific instructions, etc.
MailChimp: With a free plan for up to 2000 emails, you can run automated campaigns and newsletters easily.
Constant Contact: When it comes to doing newsletters and surveys, this is your best bet.
SendPulse: Provides a range of services to help you develop a multi-channel marketing plan that includes an Email Service, Web Push Service, SMS Service, and SMTP Service.
What email marketing software is best for affiliate marketers?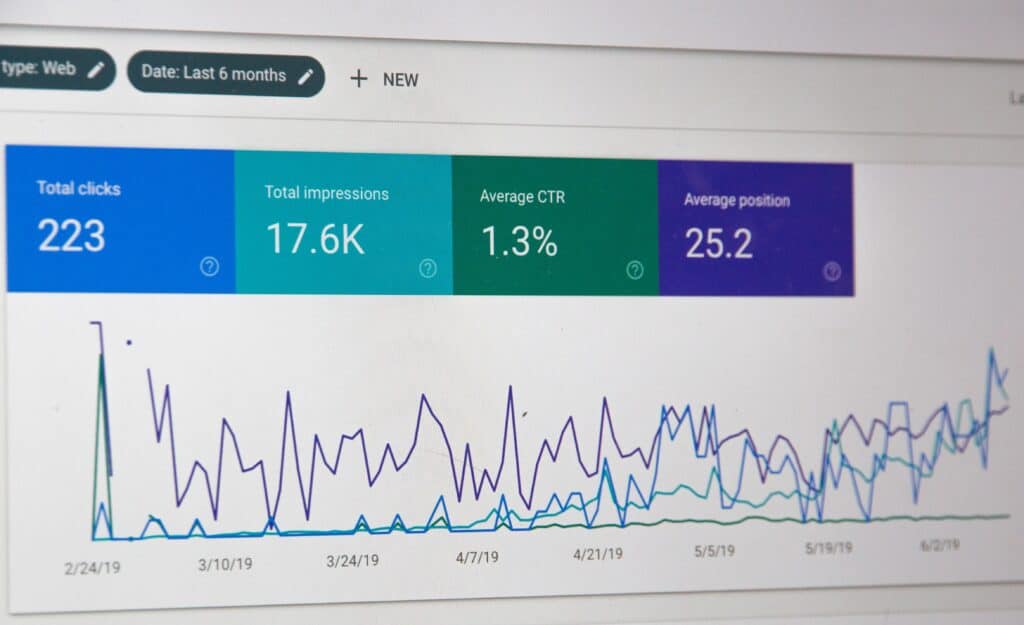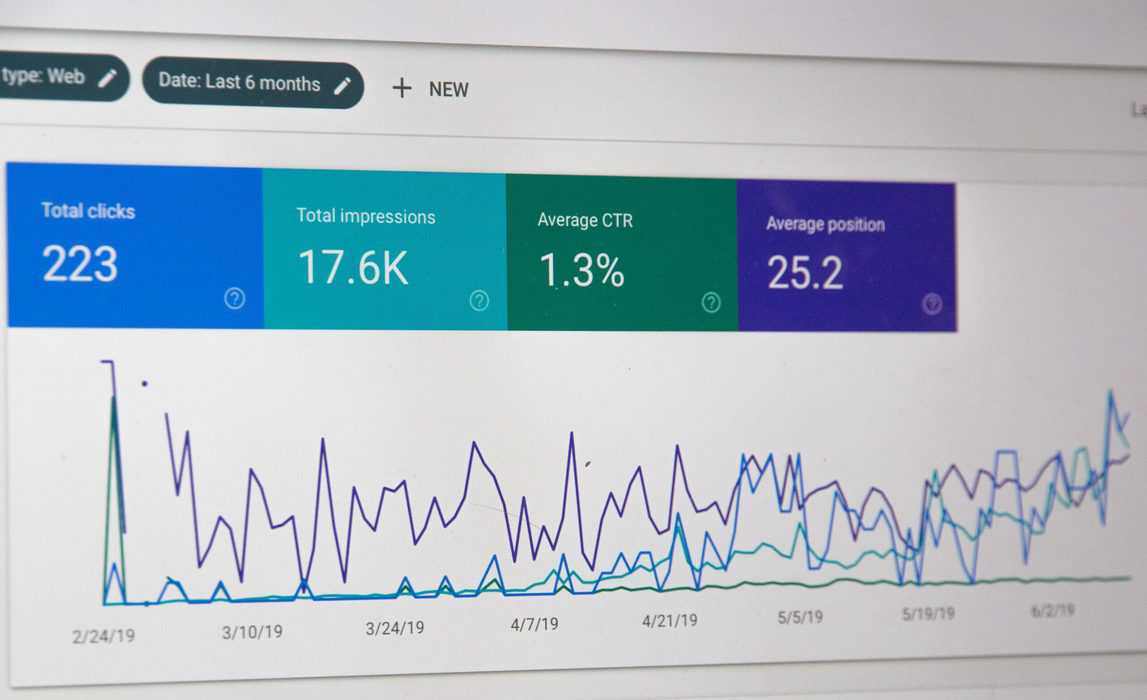 If you're making your money via affiliate marketing, you have to be careful which email marketing service to choose. Not every service is friendly toward affiliate marketers!
Look for features like:
Drag and drop email: This will make it easy to feature whatever affiliate products you are featuring.
Email templates: The prettier your emails, the higher your conversions. Look for a lot of professionally designed email templates.
Customer support: Make sure your email marketing service has a responsive customer support team.
Here is a list of the best email marketing tools for selling affiliate products.
What email software is best for Bloggers?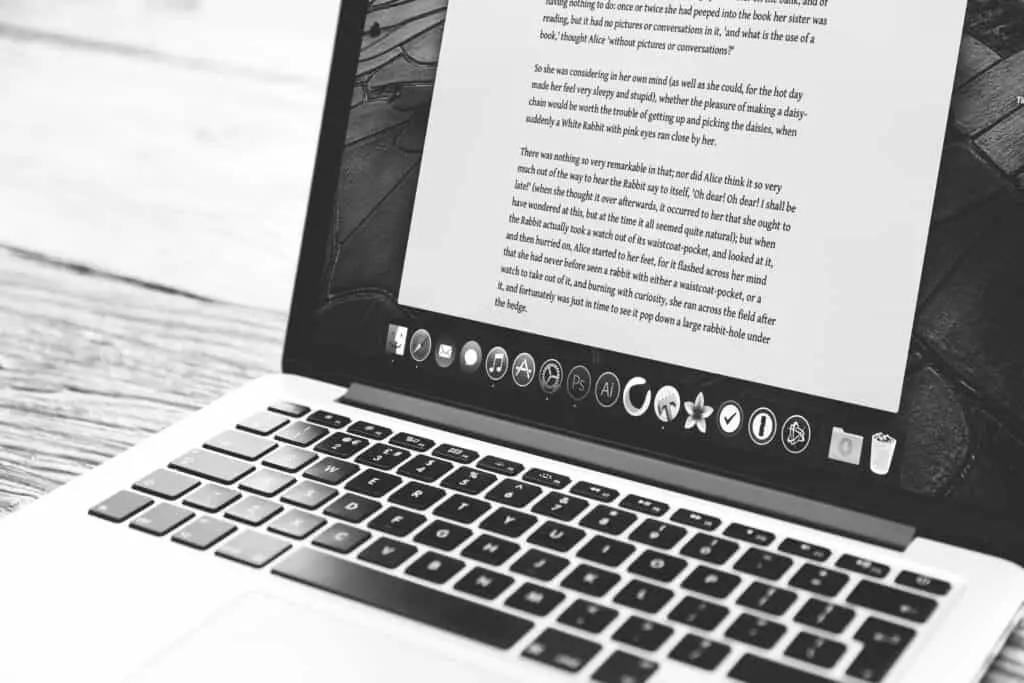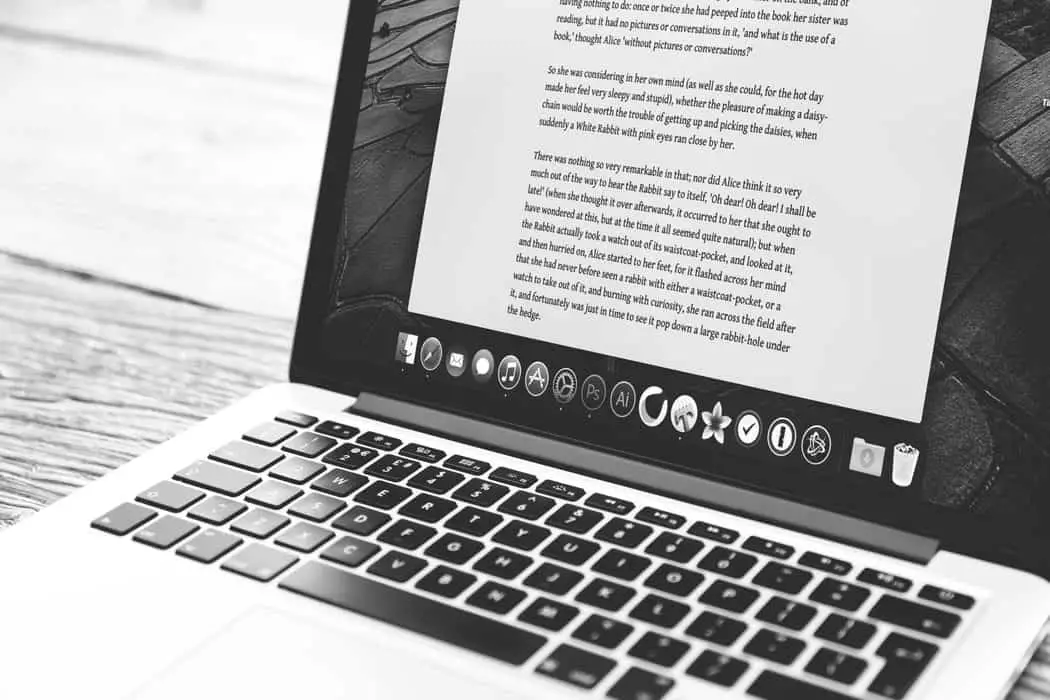 When you're a blogger, your biggest goal is to grow your audience. And, email marketing is the best way to grow your blog's audience, drive traffic and make money from blogging.
Here are the features you need from your email marketing service to reach those goals.
Blog broadcast: This email marketing feature lets you set up an automatic email sent to your subscribers after you publish a certain number of articles.
Autoresponders: Sell your blog content as an ecourse and deliver the content as a lesson direct to your subscribers.
Drag and drop builder: Create uniquely branded newsletters or ecourses without having to code with a drag and drop builder.
Landing pages: Instead of cluttering up your blog with irrelevant pages and offers, use the landing pages feature from your email marketing service to capture emails.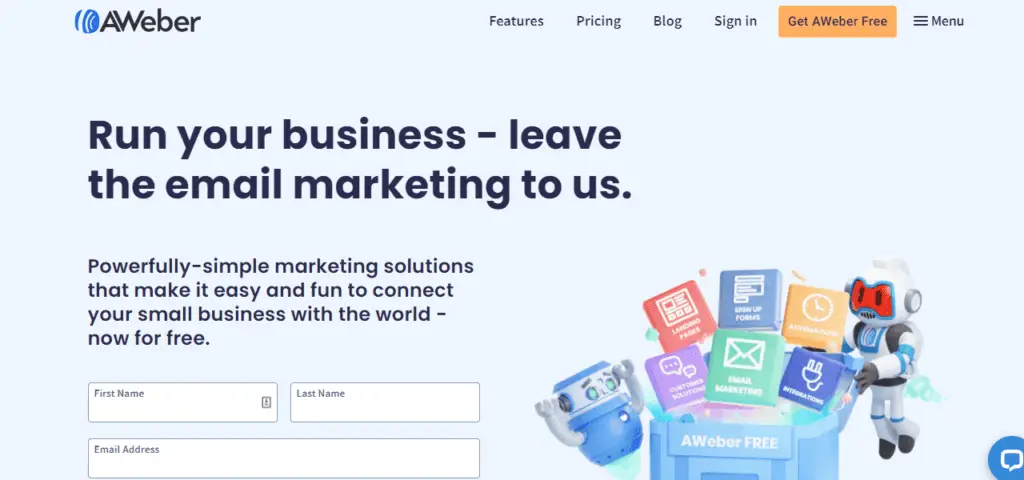 This email marketing tool is loaded with a number of easy to use features to make your life easier and your businesses more fun to market.
With this email marketing software, you get access to 7000 different professionally designed email templates. Also worth mentioning is that the app is relatively easy to use, so there is no steep learning curve to master it.
Another great thing about AWeber is that it comes with a free plan for users with less than 500 subscribers. The app also has a built-in landing page builder, so you can use it as an email marketing tool for your business.
Related: read our in-depth review of AWeber app here.
Pros
Long list of templates to choose from
Completely free plan is available
This app is relatively easy to use
You have a landing page builder included
All email templates are responsive
This app is quite affordable for marketers
Cons
Large choice of templates is a bit overwhelming
RSS templates cannot be edited by AWeber
Many of the templates are outdated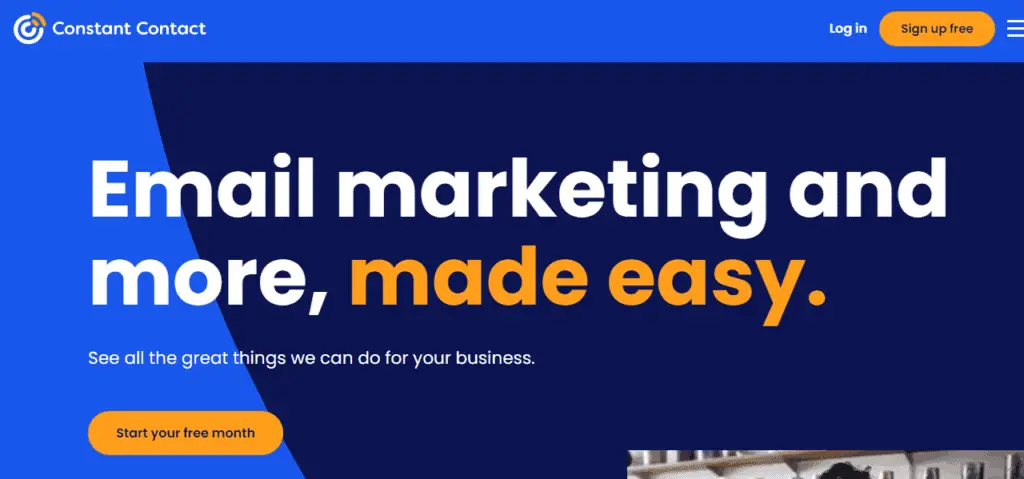 With Constant Contact as your email marketing tool, you will be able to stay connected with your subscribers in a personal way.
Creating an email list of all of your contacts is really easy with this email marketing tool from Constant Contact. The app is great for growing your email list with the easy to sign-up form available for subscribers.
With the feedback mechanism you have with this bulk email marketing tool, you will have constant feedback at your disposal. But you will not have your own domain with the email marketing tool provided by Constant Contact, and it also may become quite expensive with a large subscriber base.
Pros
Very easy to create a subscriber or contact list
Includes an easy sign-up option to increase subscriber count
Setting up your email campaigns is relatively easy
Easy adjustment of your email services
Excellent customer support
Great email marketing tool for Ecommerce
A dynamic feedback mechanism for your email list
Cons
You will never own your own domain
There are no advanced automation features included
A large client base can become quite expensive
What's the best email software for B2B Consultants?
If you're a consultant, you need all the function of a complicated email tool that puts your marketing on autopilot without all the hassle.
My recommendation is Moosend.

You may not have heard of Moosend, but if you're looking for a new email marketing software, you really should check it out. Sure, it's got all the basic email marketing services such as automation for your marketing emails, easy drag and drop editor email design.
You can create eye-catching newsletters with Moosend's built-in campaign editor, which allows you to quickly manage mailing lists, establish distinct campaigns, and shape creative messages.
Pros
Generous FREE plan
Easy to use
Great email segmentation
Lots of great templates
Cons
Free plan has limited features
Not a lot of sign-up form templates
Doesn't integrate with as many tools as others
The Bottom Line
There's no getting around that fact that small businesses live and die by the size of their email lists.
So, the question isn't if you should get an email marketing platform, it's which is the best email marketing tool for your business.
I've chosen these tools because they are the most widely used and have the highest customer satisfaction ratings.