Email marketing is vital in today's age to ensure you are reaching all of your potential customers. Here we will take a look at three of the top options to see how they stand against one another.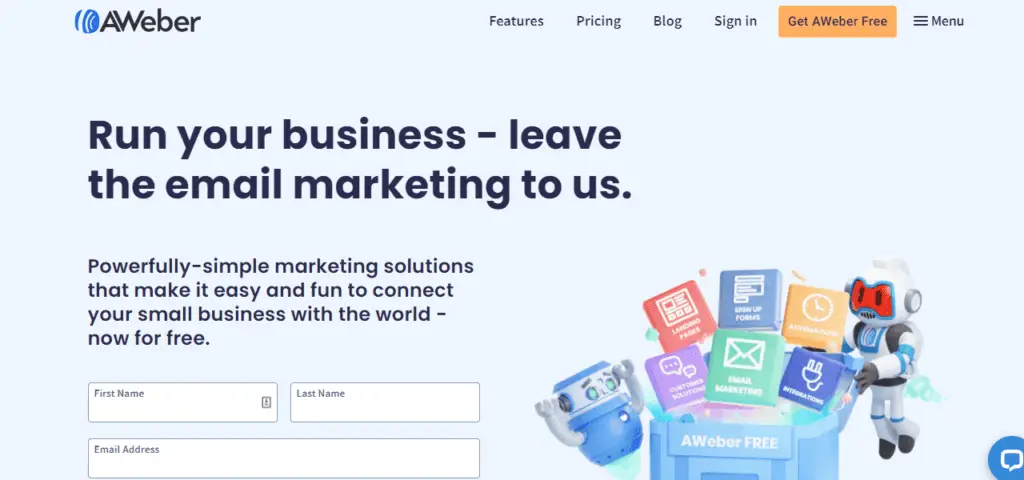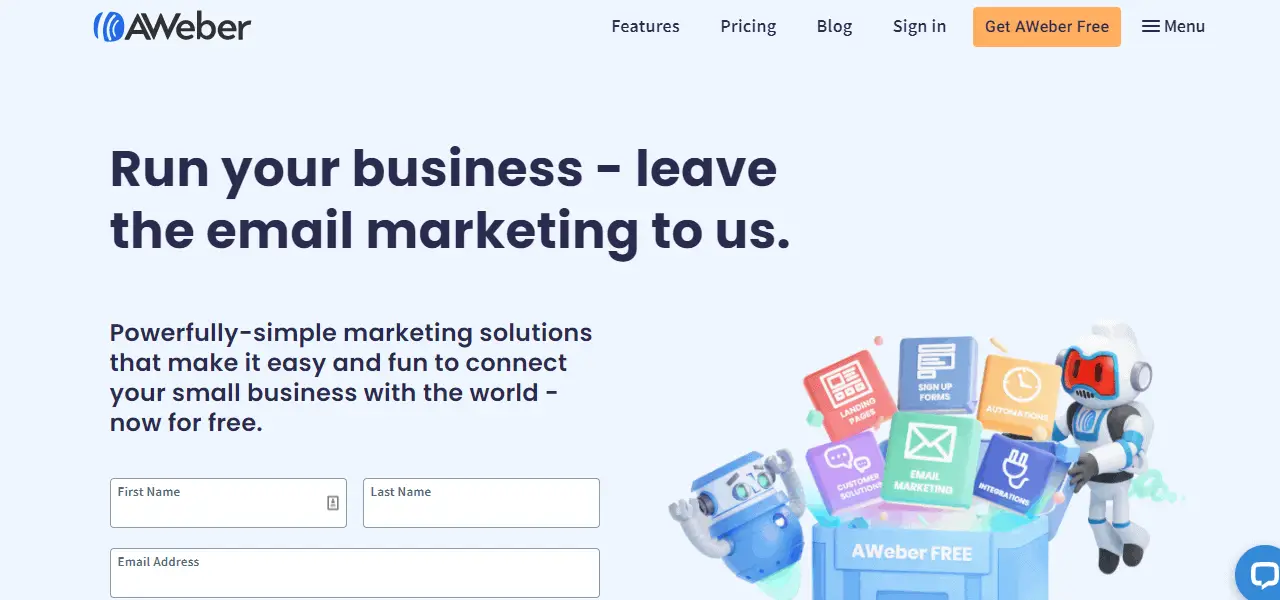 One of the nice features of this WordPress theme is that you have the option to start out with the free plan. As soon as your email list grows up to 500 and more, you can make use of the paid plans available.
You also get autoresponders included with AWeber so you can provide your new sign-ups with quick welcome responses and more. This will also work great for existing clients on your email list to keep them up to date on a regular basis.
AWeber Campaigns is a feature that is included to provide you with marketing automation that is triggered by user actions. You are not limited to a few actions but have a wide variety of options to customize to your specific needs and preferences.
With a large number of more than 700 templates to choose from, you will never have any shortage of templates for your page. With a little bit of tweaking on the older templates, you will always have one ready for your page that will fit in.
All the themes provided by AWeber are easy to use, so even the entry-level webpage designer will find this useful. It will also easily integrate with most third-party apps to further improve your webpage and make it much easier to use.
Related: read our full review of AWeber email marketing app.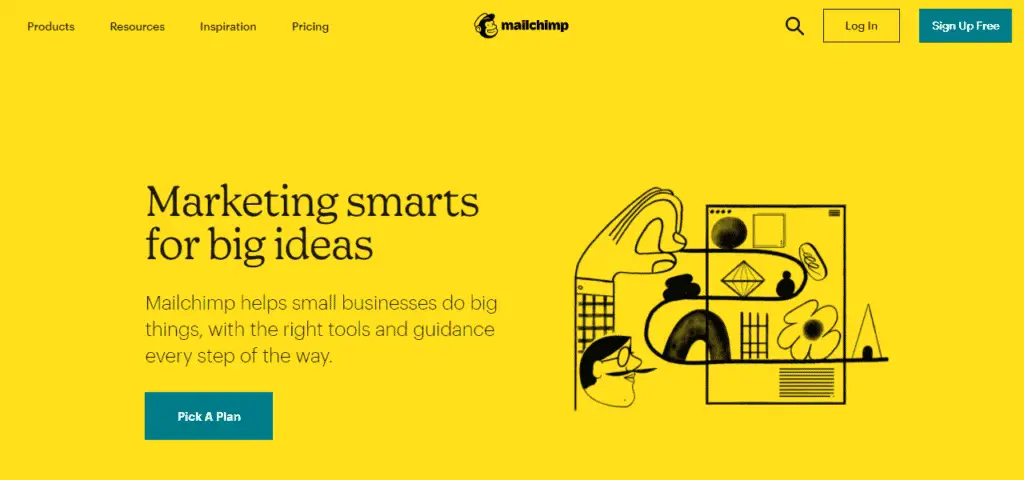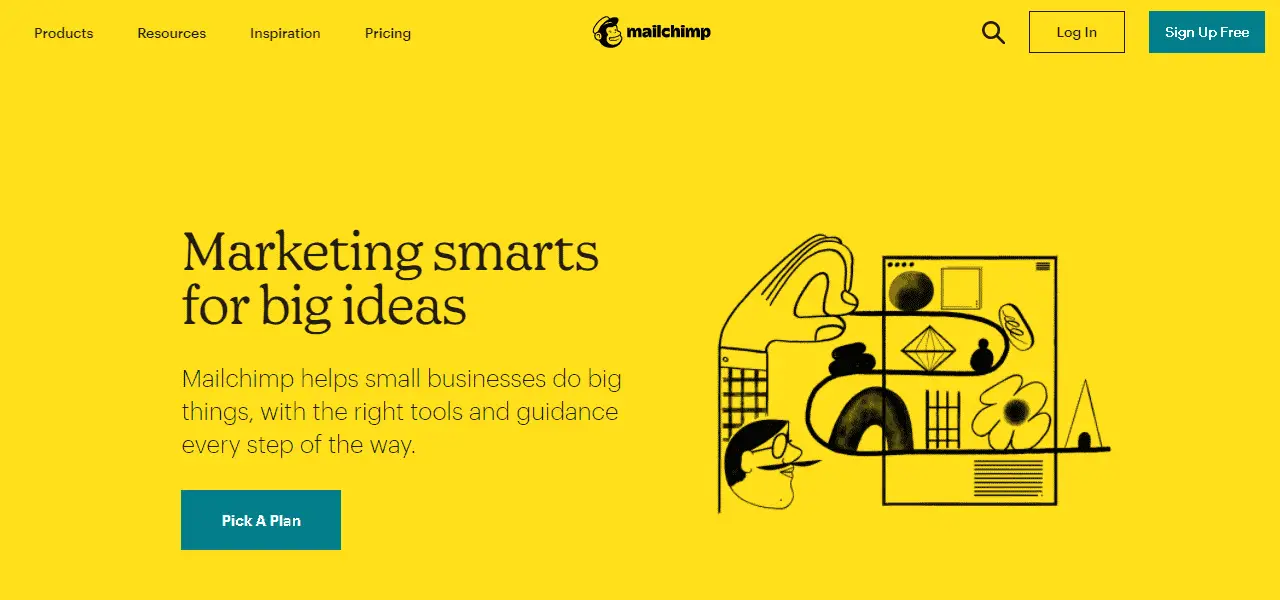 You can easily create newsletters with Mailchimp with the fast and simple drag and drop interface included to personalize it. This will help save you a lot of time and effort while also improving your web page building skills.
All email standards are included to provide you with a wide range of options to enhance your email services further. Included with this are the standard newsletters and autoresponders with A/B testing of RSS to newsletters and recurring emails.
When it comes to template building for your emails, you have a long list of very modern-looking templates to choose from. All these drag and drop templates are responsive to make it easy to use for a wide variety of applications.
The email automation of Mailchimp is strong and reliable, with a number of rules to send follow-up emails to subscribers. These rules are based on certain conditions such as open and click as well as several other complicated automation.
MailChimp also has quite a high deliverability, as much as 84 percent, which is quite acceptable for your business. It also has a good bounce management system where hard bounces are removed and soft bounces are re-sent for three days.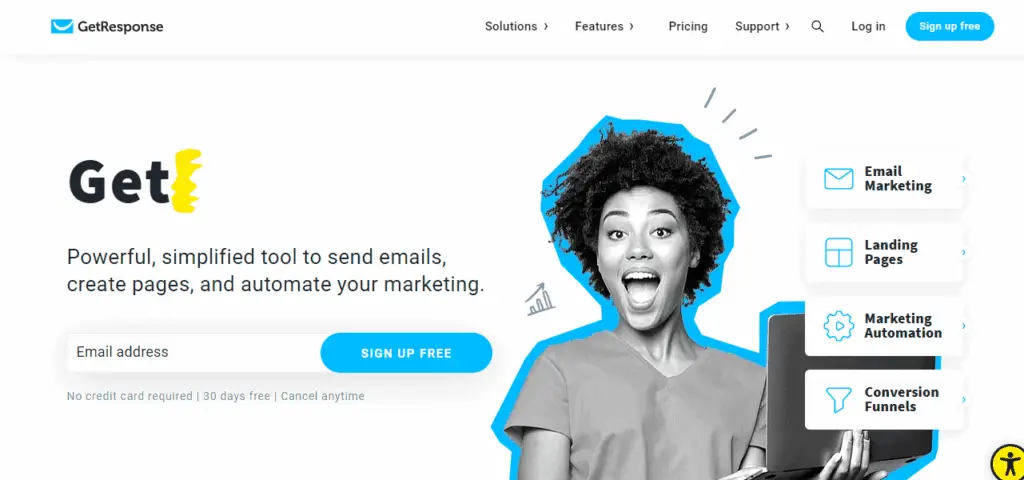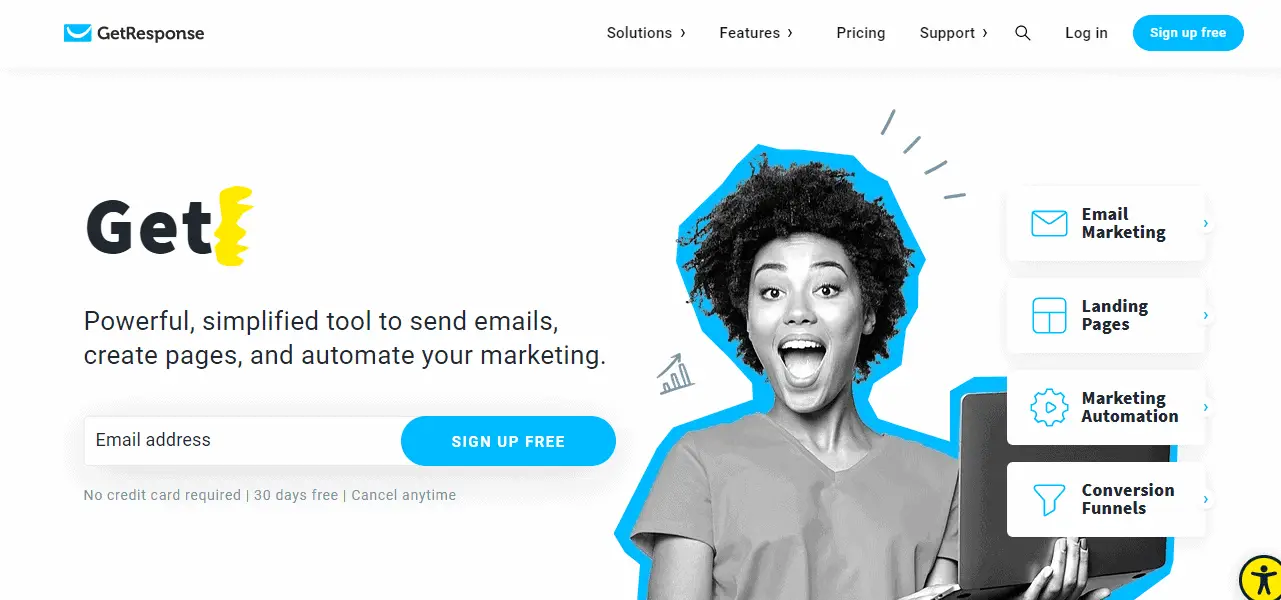 With a very nice user interface, you will be able to get the job done right from the start without a steep learning curve. This is important as it allows you to get your business as well as your email list going without wasting precious time.
You can quickly and easily build your landing pages in only a few clicks to get that traffic converted into business. You have a number of tools in this handy feature at your disposal to improve and enhance the overall feel and look for a better user experience.
A marketing automation tool included with GetResponse will help you get more done with much less effort. It will also help streamline your work to turn all efforts into many more opportunities and money-making endeavors.
Use the powerful feature of email marketing as one of the strong points of GetResponse to get your business and email list going. This email marketing tool is reliable and will turn open and click actions into opportunities to grow your business without effort.
AWeber vs MailChimp vs GetResponse: Comparison
There are a few points where these products compare greatly with each other, so it is necessary to take a look.
Price
Aweber: This service comes with a range of prices from $19 per month for 500 subscribers to $149 for 25,000 subscribers. There is also the free plan where you are limited to a maximum of 500 subscribers.
Mailchimp: With this email service, you also have a free option for up to 2,000 contacts and 10,000 emails per month. Then there are several paid options from $9.99 for 500 contacts and 500,000 emails to premium for $299 with all area access.
Getresponse: You do not get a free version with this email service but a free trial period before you start with paid options. There is a basic, plus, and professional version that ranges from $15 for a list size of 1,000 to $580 per month for premium with a list size up to 100,000.
Features
Aweber: With all paid versions, you have unlimited emails per month with autoresponders and automation included.
Mailchimp: With this service, you get 10,000 emails for the lowest level and up to 3 million emails sent with the premium plan. You also have autoresponders with all versions, and only with the standard and premium version, you have automation.
Getresponse: All the plans of this service comes with autoresponders and automation included.
| | | | |
| --- | --- | --- | --- |
| Paid Versions of | AWeber | MailChimp | GetResponse |
| Price | $19 to $149 PM | $9.99 to $299 PM | $15 to $580 PM |
| Autoresponders | Yes | Only with standard and premium plan | Yes |
| Automation | Yes | Yes | Yes |
| Templates | Yes (700+) | Included in paid options | Included in paid options |
| Landing Pages | Yes | Yes | Yes |
| Maximum Emails Sent | Unlimited | 3 million with the premium plan | Unlimited |
| Maximum List Size | 100 000 for $369 PM | 50 000 on the premium plan-$599 PM | 100 000 on the professional plan-$580 PM |
| Link | Try AWeber | Try MailChimp | Try GetResponse |
Final Thoughts
And there you have it – a complete head-to-head look of AWeber vs Mailchimp vs GetResponse. Which one you choose is up to you based on your needs and preferences – good luck.