For those who want to design and develop only the best WordPress web pages, the right themes and plugins are necessary. In this review, we will take a closer look at the best themes available on the market for all web page designers.
They all have their own list of great features included to set them apart from each other, as well as other themes. If you want to know which one will be best for your webpage needs, keep on reading to find out!
WordPress Themes Reviews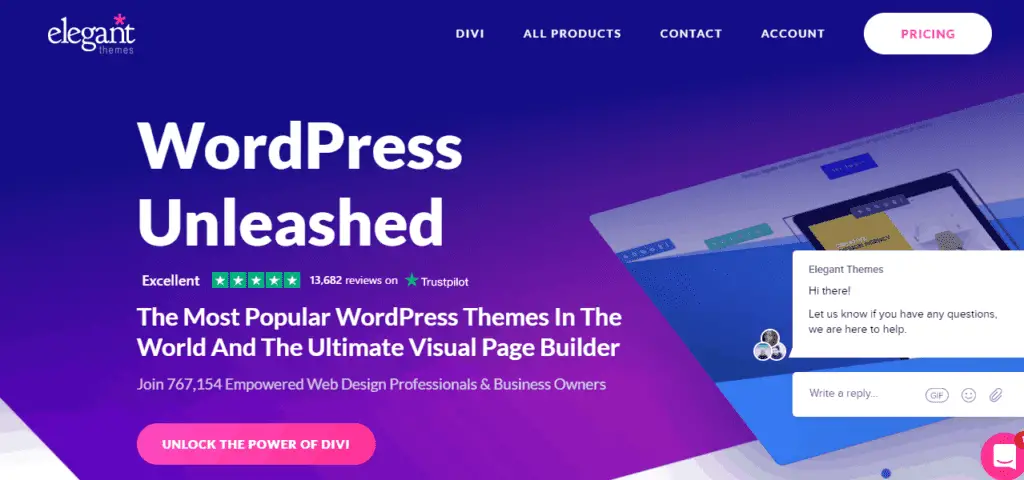 With some of the most popular themes and very useful plugins for WordPress websites, Elegant Themes are in the front row of WordPress themes.
With Elegant Themes, you have unlimited access to all of their themes without any restrictions if you become a member. You will also improve your overall web page design skills with many online tutorials available for using all of the themes.
There are constant updates for new themes that you can use with your webpages, while you will pay nothing extra. With the straightforward pricing structure of Elegant Themes, you do not need to keep on paying for the products.
Unfortunately, many of the themes provided by Elegant Themes are a bit outdated, so you will be building with old technology. You will also not get many plugins for them, and that takes away some of the usability.
Pros
You get unlimited usage of all themes as a member
These themes are relatively easy to use with all of your webpages
Lots of tutorials available on how to use the themes
They are quite compatible with most mobile devices
It will help to improve your web page designing skills
These themes will help to increase your website building speed
Cons
Some of the themes are a bit outdated
There might be some delays for support
Not many plugins available for these themes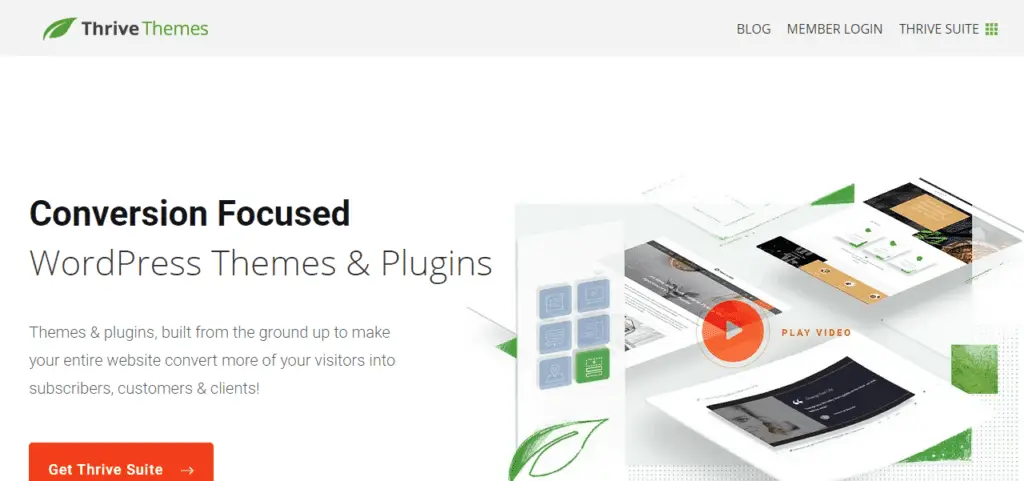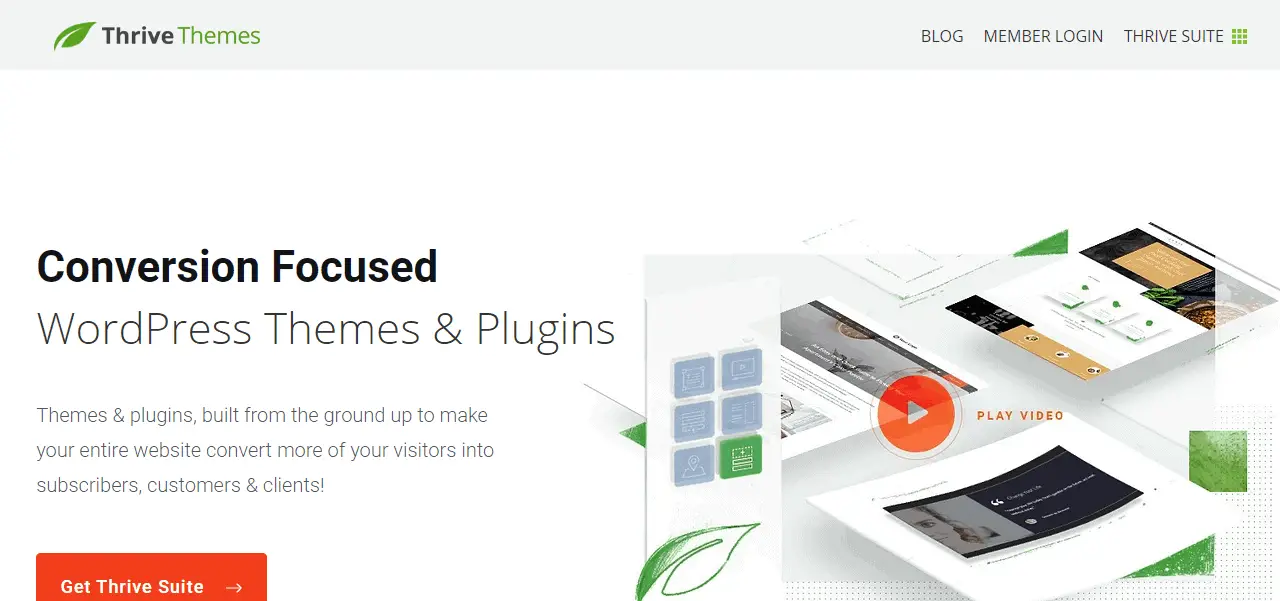 Being around for some time, Thrive Themes has built quite a name for themselves with a wide range of themes and plugins for WordPress.
Thrive themes are all quite responsive and can be used for a wide variety of platforms to make them versatile to use. It is also great for use when you design a brand new webpage and need some upgradeability.
All plugins and themes provided by Thrive Themes will work very well with your WordPress webpage to enhance overall functionality. They are also focused on future webpage improvements, so your page will be dynamic and upgradeable to stay on top all the time.
One of Thrive Themes' great features is conversely not so good for newbies, as they might be overwhelmed. That is because of the large number of themes and plugins that are available for use on webpages.
Related: read our detailed review of Thrive Themes plugin.
Pros
This is great for designing a brand new webpage
All Thrive Themes are fully responsive
These plugins and themes work well with WordPress
They are conversion-focused for future improvements
They are relatively easy to use and apply
You have a lot of themes to choose from
Cons
Too many options may overwhelm new users
It is not really suitable for simple webpage design
There is quite a steep learning curve to master these themes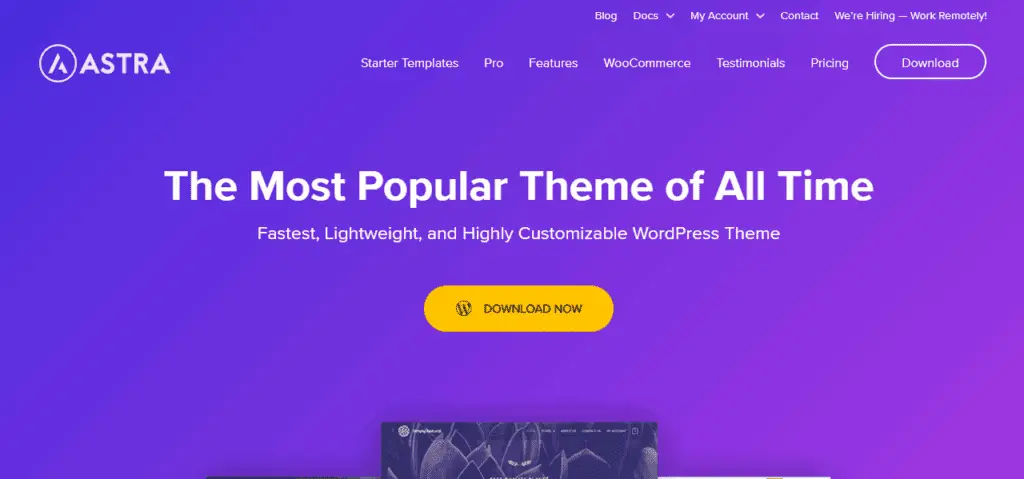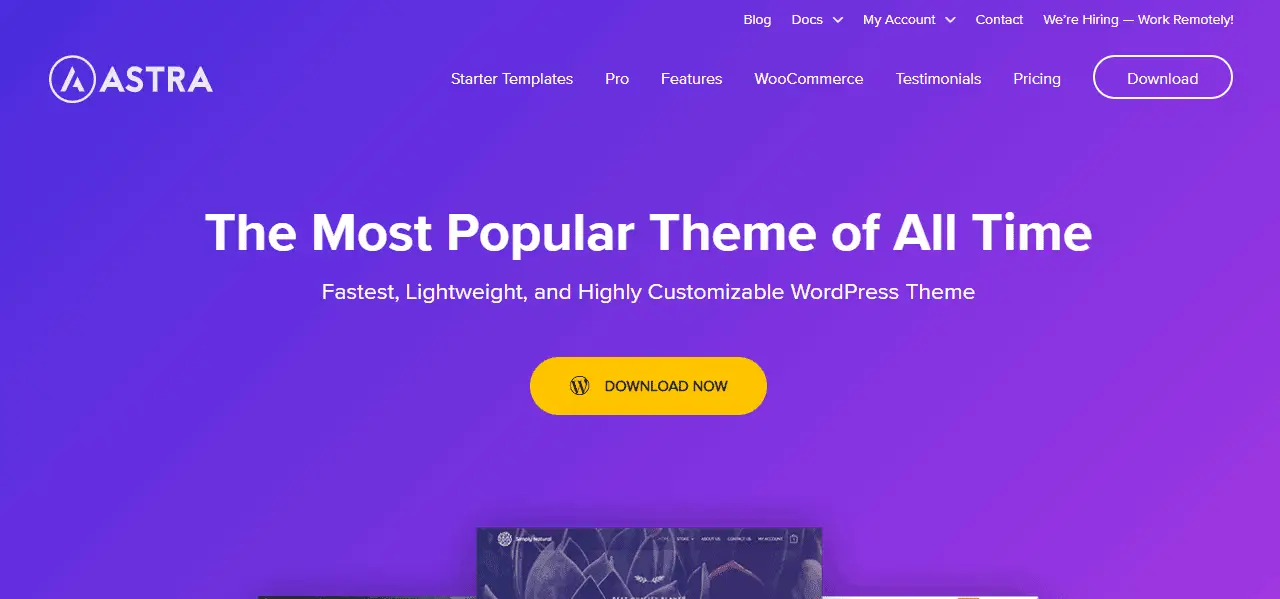 These fast and customizable WordPress Themes are quite popular and a multi-purpose tool for friendly SEO markup and webpage building options.
Astra Themes are very responsive and can be used on many different platforms as well as on most mobile platforms. With Astra Themes, you can add many versatile WordPress themes that provide great features to all of your webpages.
You have more than 700 fonts to choose from when you design your webpages, giving you versatility. For subscribers of Astra Themes, there are no limitations when it comes to the themes you purchase from them.
However, to have all the benefits provided by Astra Themes, you need to have an annual subscription that is quite expensive. This makes Astra Themes unsuitable for those who design only a few web pages or those who are beginner web page designers.
Pros
Comes with quite a responsive design to it
Adds quite a number of features to your webpage
Lots of fonts to choose from
There are no limitations for Astra Pro subscribers
Lots of pre-made web pages available for importing
Every theme can be used on many different webpages
Cons
There is an annual fee involved to keep you going
Not very suitable for the beginner web page designer
The lifetime license is quite expensive to purchase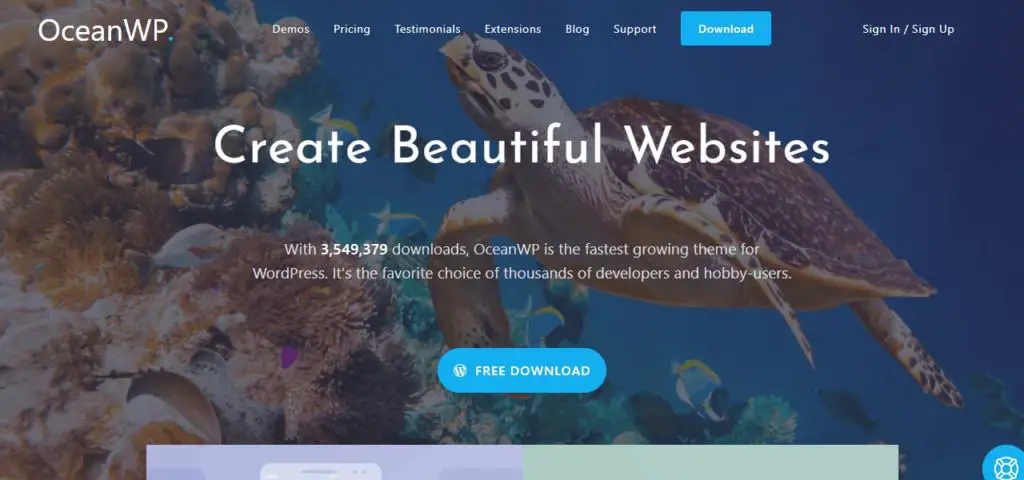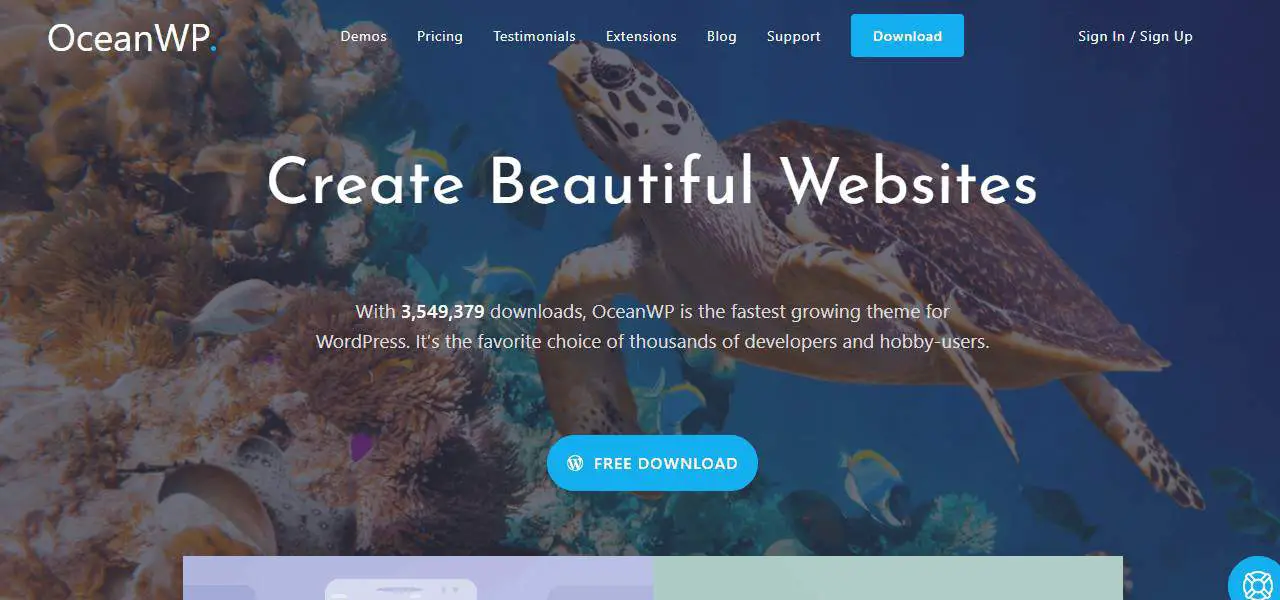 This is one of the best WordPress theme options to design beautiful web pages and is the favorite of thousands of developers and hobby users.
With OceanWP, you have a lot of options at your disposal, from themes to plugins and many more! All of the OceanWP WordPress themes are quite easy to use, making it quite a versatile option for beginners and experts.
Everything from OceanWP can be easily integrated with Woocommerce to enhance the features and functionality as well as the overall appearance. This is also a great time saver for freelancers as they can use the demo importer and page builder to quickly set up a website.
Unfortunately, there are way too many options, which may completely overwhelm the beginner user of these WordPress themes. The free version also does not come with many features, making it only a barebone solution to try out the themes.
Pros
You have a lot of theme options
These WordPress themes are quite easy to use
It easily integrates with Woocommerce
Fast and lightweight for quick loading
It is quite SEO friendly with proper HTML tags
The demo import will save you a lot of time
Cons
Way too many options for the beginner
It is not compatible with speed optimizer plugins
The free version does not have a lot of features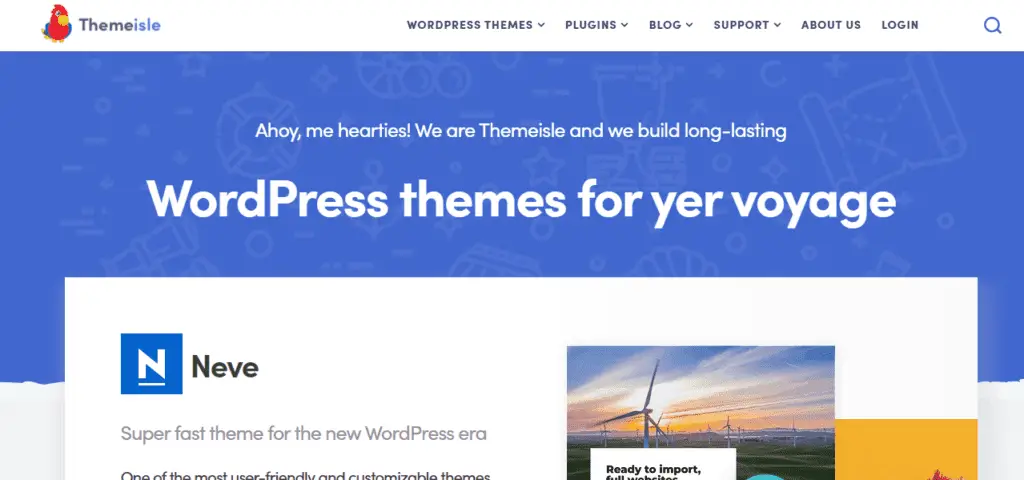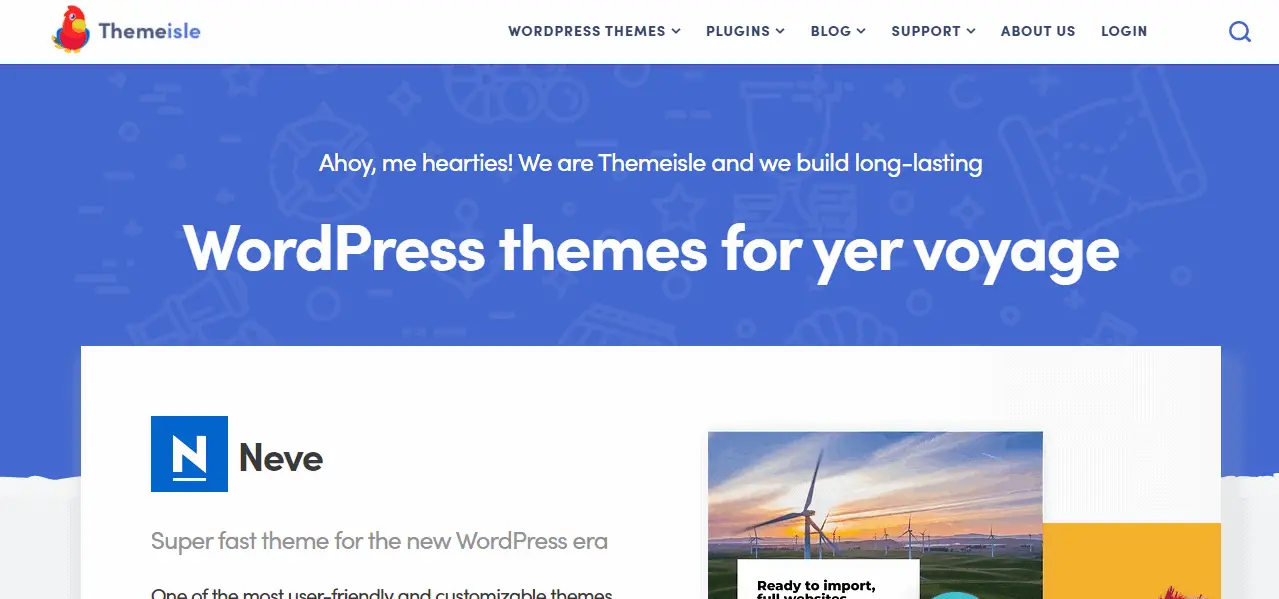 These super-fast WordPress themes are quite user-friendly and customizable while also packed with starter sites and outstanding performance. They are easy to use for any type of website.
Themeisle Premium WordPress themes are quite easy to use and can be applied to webpages by even those who know nothing about web design. You can easily install it on WordPress with only one click, and it will be ready to be used on any webpage you are working on.
With these themes, you have simplicity, which makes them relatively easy to use on your webpage. You have a number of customized options at your disposal to add more features to your webpages.
These themes are not the cheapest on the market, which may scare most beginner web page developers away. For those outside the USA and the UK, there might be some performance issues with modest results.
Pros
Great for those with minimal web design experience
You get a free domain name
Very easy one-click WordPress installation option
Simple and clear theme design for ease of use
24/7 support in more than 20 languages
Excellent after-sale training provided for customers
Cons
Prices of themes are not the lowest on the market
Uptime is not very reliable
Limited support outside of the USA
Conclusion
Premium WordPress Themes are what we need, and number one among these have plenty of options available for you. That is why we easily chose the Elegant Themes as the winner in this lineup.
In second place, we have Thrive Themes that comes with many great WordPress themes and plugins for your webpage.