These book launch ideas are ideal for subject matter experts, thought leaders and influencers who want to make money from their writing. While this isn't a full book launch plan, it will give you enough creative ideas to lay out a path to having your book become a powerful component of your marketing strategy.
What is a Book Launch?
A book launch is a marketing strategy and plan for generating interest and sales for your book. Book launches often include everything from marketing materials for your book, to a website design for your book
It doesn't matter if you're self publishing your own book or if you're going the traditional route through a publishing company, you need to come up with ways to create more publicity for your book. 
This is essential if you want your book to become a success and sell as many copies as possible. 
So, with that said, we will now get into our list of book launch ideas that will help you achieve your goals. 
1. Create A Website & Blog
One of the best ways to gain an audience and speak to them is through your own website and blog. 
On your blog, you should create posts about the book you intend to publish in order to gather interest and get people excited about its launch. You can even release sample chapters from your book to act as teasers. 
There are lots of themes for authors with professional website designs that you can easily adapt for yourself.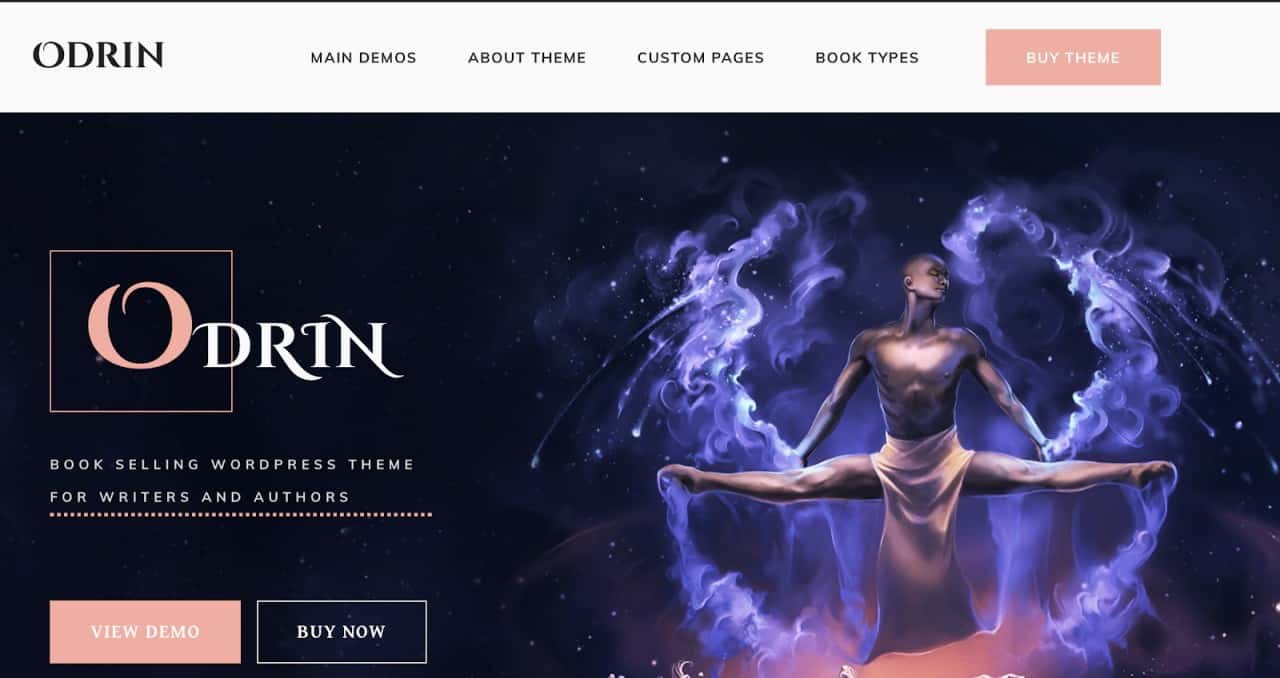 ThemeForest: This is a popular group of WordPress themes if you have some technical skills or have access to a developer.
Divi (from ElegantThemes): If you want something customizable but don't have the technical or coding skills, this is for you! Divi offers dozens of pre-design themes that you can customize using a simple drag-and-drop editor.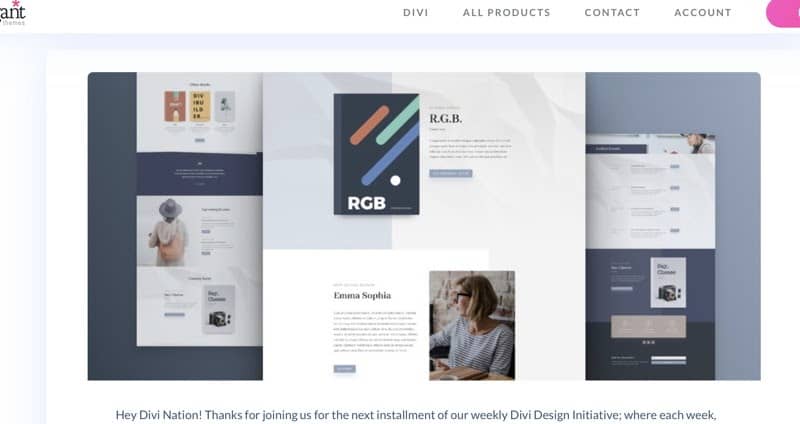 AuthorCats: This is a really interesting done-for-you option for authors who want a great website design without doing all the work.  This is a self-hosted option; meaning that you own your domain name and hosting.  If you want flexibility in a done-for-you option, this is it.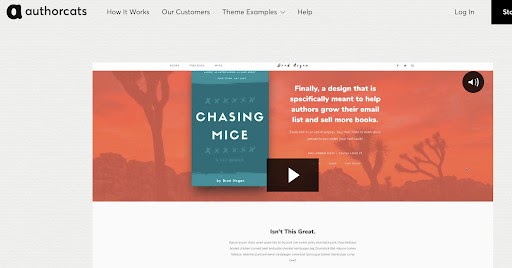 Wix: If you don't have the tech skills and you want to DIY your author website, then consider Wix.  They have several decent templates you can try.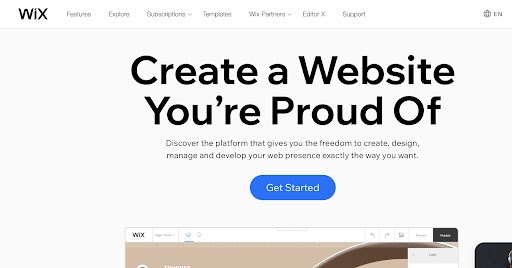 2. Create An Email List & Do Email Book Marketing
If you haven't done any email marketing, you may think that you don't have an email list. But you actually do.
You just haven't developed one for the purpose of marketing your book. 
Your first step should be to choose a simple email marketing system.  If you're not sure which to choose, I'd recommend either Zoho Campaigns (available through the Zoho One platform), AWeber or MailChimp.  All are affordable and super easy to use.
Using your email marketing software, create a simple opt-in form, place it on your website and invite all of your friends, family and professional network to sign-up so you can keep them posted on the progress of your book.
Then, you can start sending emails about your upcoming book.Include interesting details about the characters, plot and overall story. 
Don't just talk about the book, talk about your writers' journey; your challenges, victories and lessons learned.  It will build excitement about your upcoming book launch.
You can even give special discount codes to the subscribers on your email list. 

3. Join Various Writing Communities
It is best to join various writing communities at least a year before you launch and even before if possible. This is highly useful because these communities offer a great deal of support and have many professional writers that can help advise you, provide critical feedback and give you access to a wide range of helpful resources.
4. Create A Book Launch Team
In order to have a successful book launch, you need to have as many people asbpossible talking about your book and highly interested in it. It is quite challenging to do this on your own, so it is recommended that you create a book launch team that can help you to market your book and create more conversations around it. You can even reach out to your audience through your website, blog or social media pages and ask them to apply to be a part of your team. 

5. Get On Social Media & Run Ads
If you don't have an author page on various social media platforms such as Facebook, Twitter, Instagram etc, then you need to create them as soon as you can. You can then use social media to keep in contact with your fans and grow your audience. You can do so organically as well as through social media advertising. For example, you can start by creating Facebook ads for your upcoming book and target these ads to your book's main demographic. 
6. Create A Book Trailer
One of the newest trends in this industry is to create book trailers. These are essentially like movie trailers and can be quite fun to create as well as effective. 
7. Host A Live Stream
Next, another great idea is to host live streams throughout the week of your book launch. During these live streams you can take on questions from your fans about the book and answer them. However, be careful not to give away too many details of the plot!
8. Encourage Pre-Orders
Many authors avoid doing pre-orders simply because they want to get as many orders during their launch week and get on the New York Times best sellers list. However, if you're not interested in doing so and simply want to get as many sales as possible, then it is highly recommended that you do pre-orders which can help to increase your overall sales volume. 
9. Offer Incentives & Bonuses
Another tactic would be to offer various bonuses and incentives in order to generate more sales. Some possible bonuses include free audiobook and eBook versions, free membership site access, access to live private webinars, autographed copies and more. 
10. Reach Out To The Press
Even though your book publicist or team may have already reached out to the press, it is also a great idea to do so yourself, especially if you have personal connections. Depending on the type of book you've written, you may be able to get interviews on various talk shows and even the news, which can truly help to make your launch a huge success. 
11. Write Lots Of Guest Posts
Another strategy to get more publicity for your book is to guest post on other websites. Of course, these should not only be popular sites in the writing community but also well known sites that fit your new book's theme. This is certainly another great angle to increase your audience size and get your book seen and noticed by many more people. 
12. Give Out Free Review Copies To Bloggers & Other Influencers
You should definitely give out review copies to other well known bloggers, authors, media hosts, editors etc before you launch. They will then read and review your book and share their thoughts with their own audience. However, be sure to provide each reviewer with a media kit or press release that gives all the information they need to know. 
13. Host a Book Launch Event or Book Launch Party
Don't underestimate the power of real-life face-to-face time. 
Even though you will sell your book to a national or worldwide audience, you can have a rolling book launch event or book launch party. 
Lots of private bookstores and coffee shops would be happy to host you and a small group of people.  
How To Promote Your Book On Social Media
Once you have started your book launch, you can continue to promote your book on social media platforms such as Facebook, Pinterest, Instagram etc. 
You can create Facebook contests, ask fans to post their favorite quotes, create and share stunning visuals, hire influencers to promote your book and much more. 
By doing this, you can help to generate even more buzz around your book long after your launch. 
Your promotional activities on social media will build your reputation and your brand. As a result, you will have a much wider audience that can't wait until your next book launch. 
How to Convert Your Book Launch Ideas into a Plan
To create your launch plan, go through each of these ideas and pull out the ones that you think are most applicable to your book marketing plan.
Pick a launch date. Give yourself about 12-24 months
Join and build a community. You'll want two communities; one of authors and publishers and another community of potential readers and customers, other experts, and influencers.
Make connections and start recruiting illustrators and designers
Build your website and social channels
Start building buzz with your community
Create a media kit and promotional content such as videos
Start doing virtual book tours and podcasts
The book launch ideas we've included here run across this entire plan. The communities you join will also help you brainstorm more creative book launch ideas.