A Trigger Warning: Don't read this if you don't plan on investing in marketing
This article contains some hard (and sometimes unpleasant truths).  You may see DIY marketing trends and recommendations that scare you or make you feel overwhelmed.  But don't worry, you can do this!
For Business Owners Ready to Update Their Marketing
The key to successfully marketing your business in 2019 is remembering that you are a consumer. Whatever YOUR expectations are of other businesses, those are your customers' expectations of you. Even if you are a B2B business, keep in mind that people make decisions. And people are consumers.
Here are just a few DIY Marketing trends that you're probably using when you shop that you have NOT implemented in your own business:
Voice activated search will determine if your customers can find you
Alexa, Google Home, Siri, Bixby or any of the other voice assistants are common today. You probably have at least one of these in your home or on your phone.  Look for these voice-activated assistants to become more ubiquitous as the internet of things goes more mainstream.
Ask yourself:
What questions would someone ask to find my business?
Is my business listed in all of the necessary directories.
Mobile first design will determine if your customers will stay on your website
With your smartphone permanently attached to you at all time, you are using it for directions, finding places to eat and even places to make purchases.  If you've run into a website that is slow or clunky and not easy to navigate and you clicked away and moved on — that's what YOUR customers are doing with YOUR business as well.
Try this right now:
Use your smartphone or tablet and visit your company website
Pay attention to how long it takes to open.
How does it look on mobile?

Is your company name and brand easily identifiable?
Are the images easy on the eye?
What about the navigation? Can you find what you're looking for?You do NOT want to see this: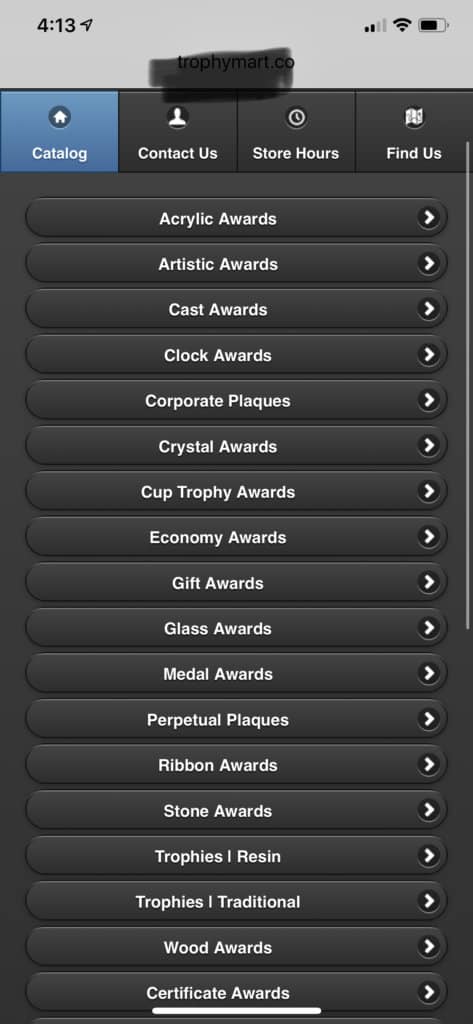 Google my Business will drive more traffic to your business
When someone searches on your business to get your hours or your phone number or your address and the Google listing comes back empty — they will go somewhere else.  Make sure that you have registered your business on Google my Business and other directories and databases so that your customers can find you.
Pretend you're a customer:
Search for your company on Google
Do you see a box with your business highlighted? It should look like the image below.
7 DIY Marketing Strategies for Small Business Owners
Given these marketing trends, it's more important than ever for you to get in the game, focus on doing for YOUR business what you want to see from the companies you purchase from.  Overall, your goal is to make it easy for your customers to buy from you.  These are the 7 things you need to do to make that happen and to stop stressing over your marketing.
1. Set marketing goals
If you don't set SOME kind of marketing goal for your business, you will NOT accomplish it. Here are some goals you can set for yourself that are easy to measure: Increase traffic to your website or your store. Find out what you're getting now and increase it by 20% — this will immediately get you thinking about where to focus your marketing resources. Not only that, it will keep you from going down the proverbial rabbit hole when some shiny object lobbies for your attention, time or money.  Once you've set this umbrella goal simply ask yourself "Will ___ help me get there?"  If not just say no.
2. Update, redesign website using mobile first
If you haven't updated your website in the last three years — it's time!!! You don't have to be an expert, you can find website design experts on UpWork or find an agency that specializes in helping small business owners update their website and web content.  I use and recommend OptimizedScribes.com – they do it all and they are ridiculously affordable.
Following are a few resources that you can reference to familiarize yourself with this trend. Look for an understanding of why mobile-first is important and familiarize yourself with some of the key terms so that you can feel comfortable talking to designers.
3. Provide customers with content that will help them buy from you
Take some THINKING time to profile your customers and what information they are looking to make a buying decision.  If you don't know, make a point of sitting down with a handful of your customers and talking to them about what triggers their search for a solution that you provide where they go for information, how they narrow their search and ultimately, how they chose you, what did you have that others didn't have.  
Don't worry, I won't leave you hanging.  Check out these articles for explanations about the buyers' journey and what type of content to create for each step.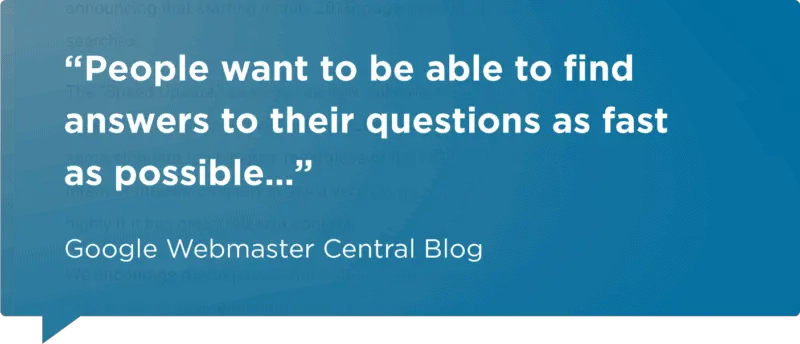 4. Write content that is answering customer questions
70.6% of Americans who used a voice-enabled speaker at least once a month in 2017 used an Amazon Echo, per eMarketer. 23.8% used a Google Home.  With so many people doing voice search, the businesses that answer those questions are going to be chosen by customers.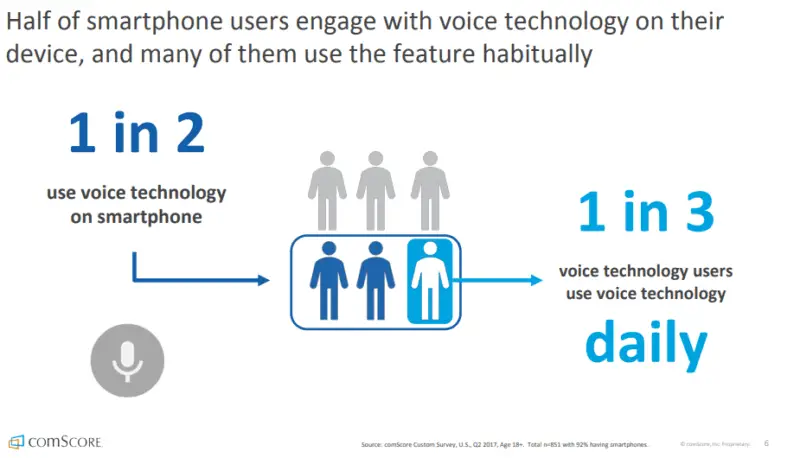 Tips for creating content for voice search from Search Engine Land:
Identify common questions in your market sector.
Determine which of those are most interesting to your business.
For each "target question" you select, develop a set of closely related questions that users are likely to also be interested in.
Write content that addresses target and related questions in a single cohesive article.
5. Automate your sales and marketing process 
There are so many fantastic sales and marketing automation tools that are completely affordable and will help you stay in touch with customers and easily communicate any special offers you have.  Before you choose a sales and marketing automation tool, do this:
Map out your customers' journey and your sales process. 

What problem are they trying to solve?
What triggers them to look for a solution to their problem?
What questions do they have and do they need about the problem they are trying to solve
Where might they look for solutions to their problem
How might they solve the problem on their own

Create a flowchart for each step of their journey.  If they say "yes" to A, then they will want to see B.  If they say "no" to A, then they will want to see X. 

Create communication touch points for each step in the flowchart. For example, they may download an ebook, then watch a video, then receive an email.  
The biggest mistake you're likely to make is choosing a tool and then mapping out your customer journey.  Instead, map out your customer journey, create the content and then find a sales and marketing automation tool that will help you implement this process.
6. Use social media to connect with customers, provide support and customer service 
It seems like the entire world is on Facebook these days.  Level up your Facebook presence by using Facebook messenger as a channel your customers use to get in touch with you.
6 Key Elements of Using Social Media for Customer Service
[tweet_box design="default" float="none"] 67% of consumers have engaged a brand's social media for customer service needs.[/tweet_box]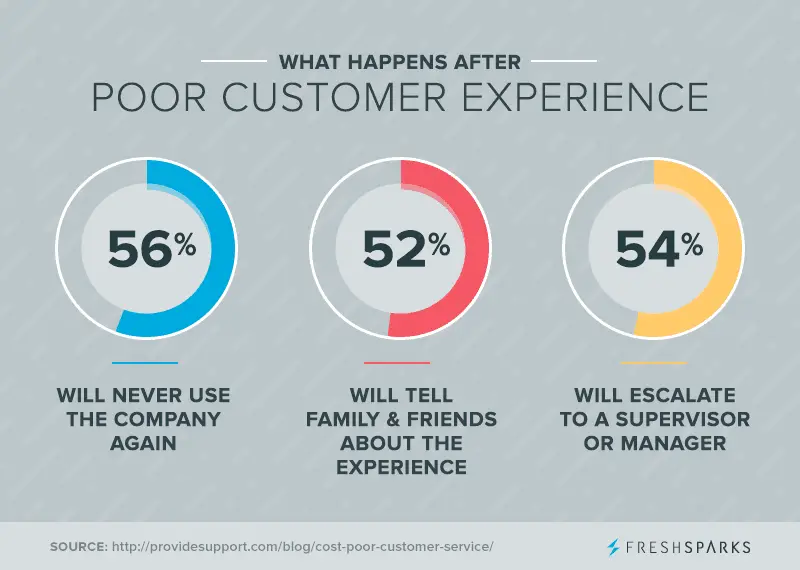 Providing great social media customer service
[tweet_box design="default" float="none"]"Conversocial reported that 88 percent of consumers are less likely to purchase from a company that leaves questions on social media unanswered.[/tweet_box]
To feel out where your audience is, search for mentions of your brand within popular social sites. If you find that your audience isn't talking about your brand online, look for ways to include yourself in conversations relevant to your industry."
How to Use Social Media for Customer Service
"Focus on creating a customer advocate base. If a customer has a bad experience with a company, one of the first things he or she is likely to do is write about it on social media. Rather than respond to negative comments, a business's strategy should involve providing such excellent customer service that they create a strong, loyal customer base that will advocate on the brand's behalf if someone has something bad to say."
7. Budget, save, earn and set aside $15,000 for implementation
This seems like an insane amount of money to set aside for marketing.  After all, most small business owners spend less than $500 per month on all of their marketing.
Just think about it — $500 x 12 = $6,000.  So, if all you do is NOTHING, you're spending $6,000.  Now imagine that you want to update your website, hire someone to write your SEO copy, get help with social media, use sales and marketing automation tools, etc.  All of these things even if you invest just a few hundred additional dollars per month (and you will), it's going to add up.
Instead of nickel and diming yourself and stressing out — isn't it easier to just have the money there! Bottom line,  you'll have far more peace of mind and be able to implement much, much faster if you're not freaking out about having enough budget to implement your plans.
Do or Do Not — There is no Try
Just like your home, your business requires maintenance.  I suppose you can think of marketing like a computer or the internet.  There was a time when it was a luxury and today, it's a necessity.  If you keep up with technology, it's going to be a lot easier to adapt and change.  However, if you continue to wait, change will be harder and more expensive.
These trends have been sneaking up on all of us, but now, that we've come to expect this level of accessibility and engagement from the companies we work with as customers — it's time to provide our customers the same.