This GetAccept review will show you why I'm recommending it to all my clients.
Recently, I've been in the process of creating sell sheets, product sheets, and sales materials for new products and services. Since it's been years since I've created, managed, and distributed sales materials, I found myself in search of an easy way to upload, manage, and track sales materials. That's when I ran into GetAccept.
GetAccept is an affordable platform that promises to revolutionize the way businesses manage their sales process. But does it live up to the hype? Let's dive into an in-depth "Get Accept review", exploring its features, customer success stories, real user experiences, and how it compares to competitors. Get ready to discover if GetAccept is the game-changer your sales team needs!
Short Summary
GetAccept is a user-friendly sales enablement and sales materials management tool that helps businesses close deals quickly and securely.
Real users have experienced great customer service, intuitive interface, automated features & more from GetAccept.
Optimize your sales process by integrating GetAccept with other software & utilizing its analytics to empower your team.
Understanding GetAccept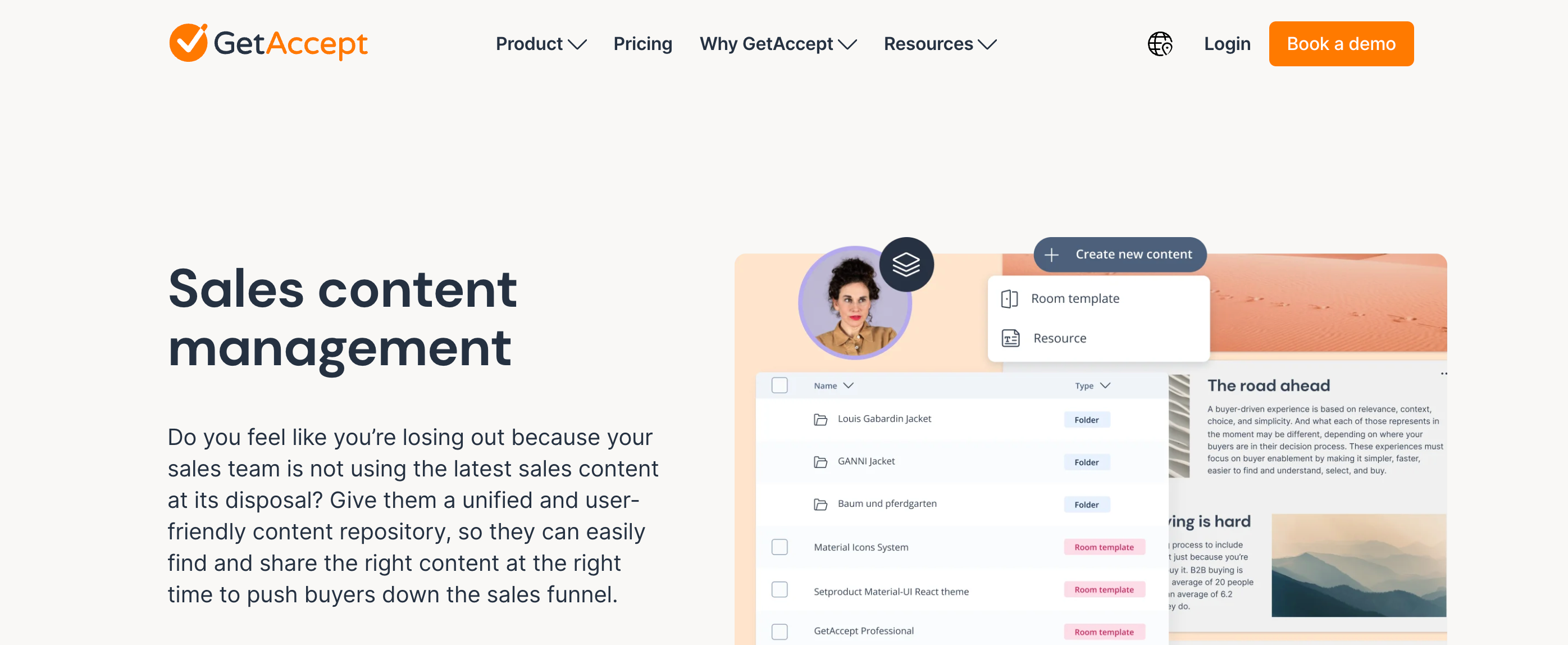 GetAccept is an all-in-one digital sales room and enablement tool designed to streamline the sales process and empower sales teams to build trust with their clients in a digital world. This platform combines electronic and digital signatures, sales collateral management, proposal creation, and contract management, making it a necessary and vital process for businesses to close deals.
GetAccept Review: Features You'll Love
Automated reminders is my most favorite feature. Most deals are lost because of no follow-up. This way you won't miss a thing.
Video recording is another amazing feature you won't find in other contract tracking platforms.
Sales collateral management is another important feature, that makes it easy for sales teams to organize, store, and access marketing and sales materials sign documents that support their efforts.
Proposal creation and contract management are another set of features your sales teams will love. This features makes it easy for sales teams to generate customized proposals and contracts, track progress, and ensure all agreements are signed promptly, all within a user-friendly platform.
With GetAccept's comprehensive solution, sales teams can stay on top of their game and close deals faster than ever before.
Sales Teams Love GetAccept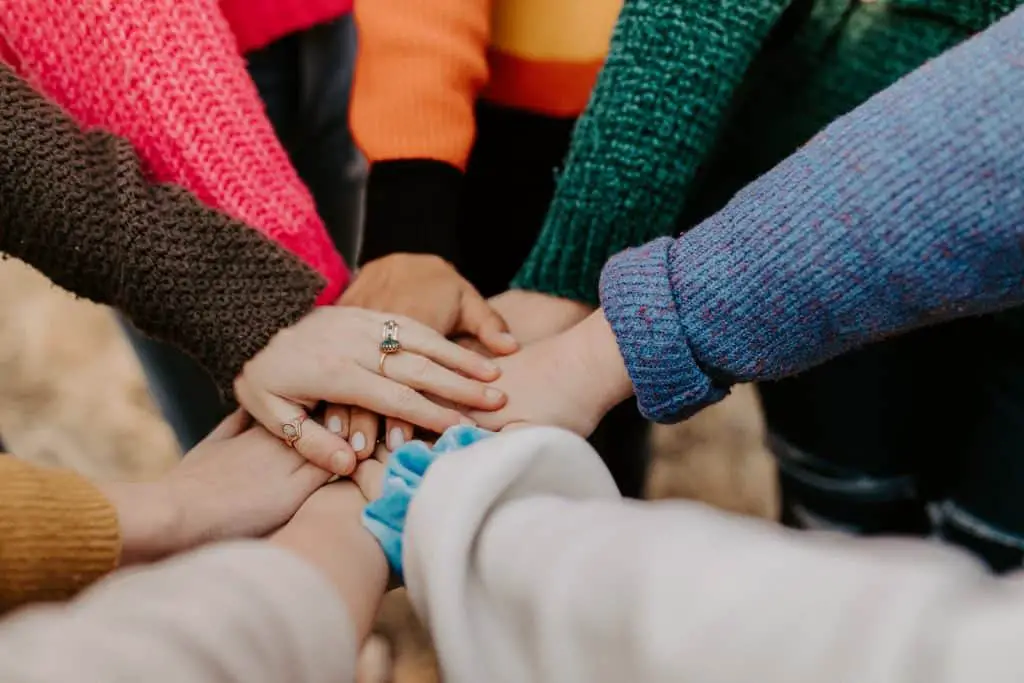 GetAccept has a proven track record of helping businesses succeed and grow. Some users have reported doubling their hit rate within just four months of using the platform.
The ease of sending documents and obtaining signatures quickly has been a game-changer for many businesses looking to close deals faster and in a cost-efficient manner.
The GetAccept team is also known for being incredibly supportive and responsive to user needs. They offer technical guidance and walk users through any queries they may have, ensuring a smooth experience for all parties involved. This level of customer success has made GetAccept a popular choice among small businesses with 1-50 employees.
Analyzing GetAccept's Key Features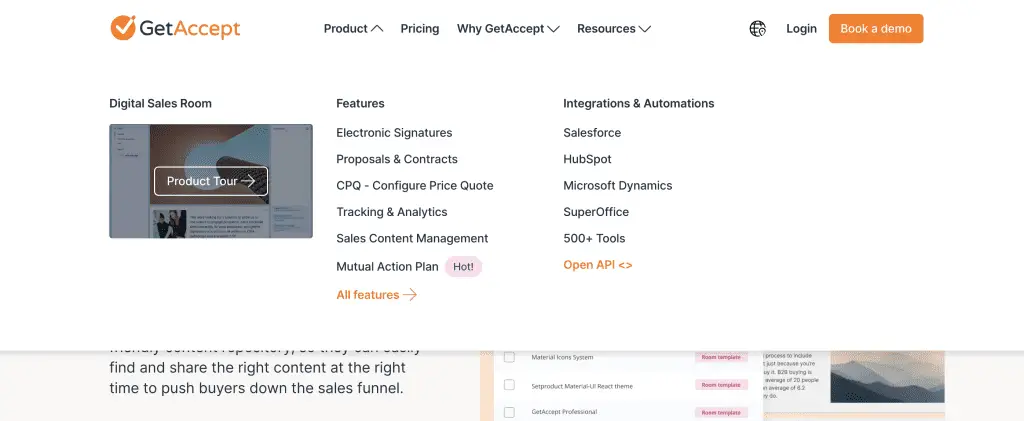 Let's dive deeper into GetAccept's key features and understand how they can revolutionize your sales process. We will take a closer look at electronic and digital signatures, sales collateral workflow management and, and proposal creation and contract management, to determine if GetAccept truly is the all-in-one solution your sales team needs.
Electronic and Digital Signatures
Electronic and digital signatures are fundamental to GetAccept's offering, simplifying the process of obtaining legally binding signatures on documents. This feature allows for easy creation of various document types, such as PDFs, and the platform automates the digital signature process, enabling users to manage it themselves.
GetAccept's e-signature feature not only streamlines the signing process, but also ensures document security and compliance. With GetAccept, you can trust that your electronic and digital signature signatures are valid, secure, and legally binding, giving you peace of mind as you close deals and grow your business.
Sales Collateral Management
Sales collateral management is crucial for improving sales team productivity and closing more deals. GetAccept simplifies this process, allowing sales teams to send out video presentations and other sales content to stand out from the competition and better engage with their prospects.
With GetAccept, your sales team can easily access and share marketing materials such as brochures, presentations, and case studies to provide prospects with the information they need to understand your product or service better. By streamlining sales collateral management, GetAccept empowers your sales reps to work more efficiently and close deals with confidence.
Proposal Creation and Contract Management
GetAccept makes proposal creation and contract management a breeze. The platform allows users to upload documents and even add videos to their enrollment packets, creating a more engaging experience for potential clients.
However, it's important to note that GetAccept doesn't offer fully automated proposal templates, which might be a drawback for some users. Additionally, GetAccept doesn't allow users to keep tabs on the changes customers make to documents. While this may be a limitation for some businesses, the overall convenience and efficiency of proposal creation and contract management within GetAccept still make it a valuable tool for sales teams.
GetAccept Review Pros and Cons
Pros
---
Easy-to-use interface
Ability to send covert reminders to prospects
Multiple engagement touchpoints
Customizable templates
Video messaging and live chat features
Integration with various CRM systems
Cons
---
Some users reported issues with CRM integration
Pricing may be considered high compared to other alternatives
Real User Reviews and Experiences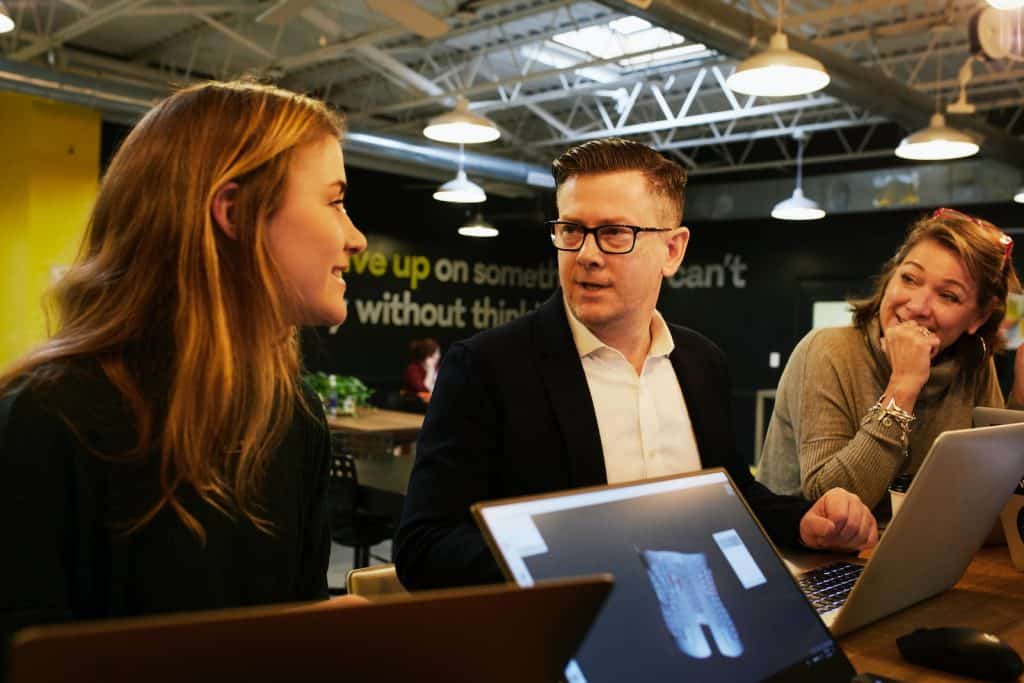 To provide a well-rounded perspective on GetAccept, let's explore real user reviews and experiences. We will discuss both positive feedback and constructive criticism from actual users, giving you a comprehensive understanding of GetAccept's strengths and areas for improvement.
Positive Feedback
Users have praised GetAccept for its ease of use, intuitive interface, and excellent customer service. The platform's automated document tracking and electronic signature features have been particularly well-received, with some users noting that GetAccept has helped them close deals faster and more efficiently than other solutions they've tried.
Many users have also highlighted the helpfulness of GetAccept's support team, who are quick to respond to queries and provide technical guidance when needed. This level of customer success has made GetAccept a popular choice among small and medium-sized businesses looking for a user-friendly, feature-rich platform to support their sales efforts.
Constructive Criticism
Like any platform, GetAccept has its share of constructive criticism. Some users have reported difficulties locating recent documents, and others have expressed a desire for easier template creation. In addition, some users have mentioned that navigating the platform can be a bit of a hassle, and syncing with CRM systems can sometimes present challenges.
Despite these criticisms, many users still find GetAccept to be a valuable tool for their sales teams. The platform continues to evolve and improve, and the company is receptive to user feedback, striving to address any concerns and enhance the overall user experience.
Pricing and Plans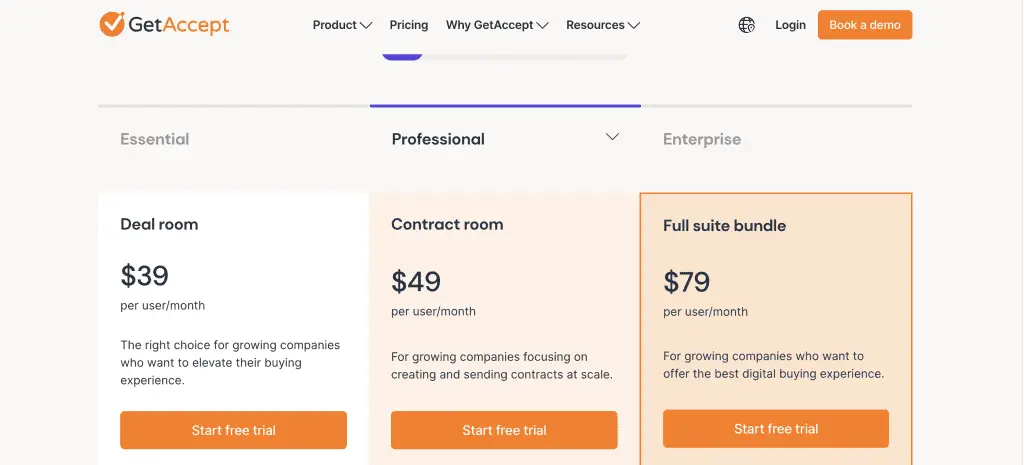 GetAccept offers three pricing plans to cater to businesses of various sizes and needs.
The Essential plan starts at $39/mo
The Professional plan is $49/mo
The Enterprise plan is $79/mo
What's really great about their pricing model is that you can have access to just about all the higher-priced features, just less of them. This way solopreneurs aren't being left out of the great managing and tracking features.
Comparing GetAccept to Competitors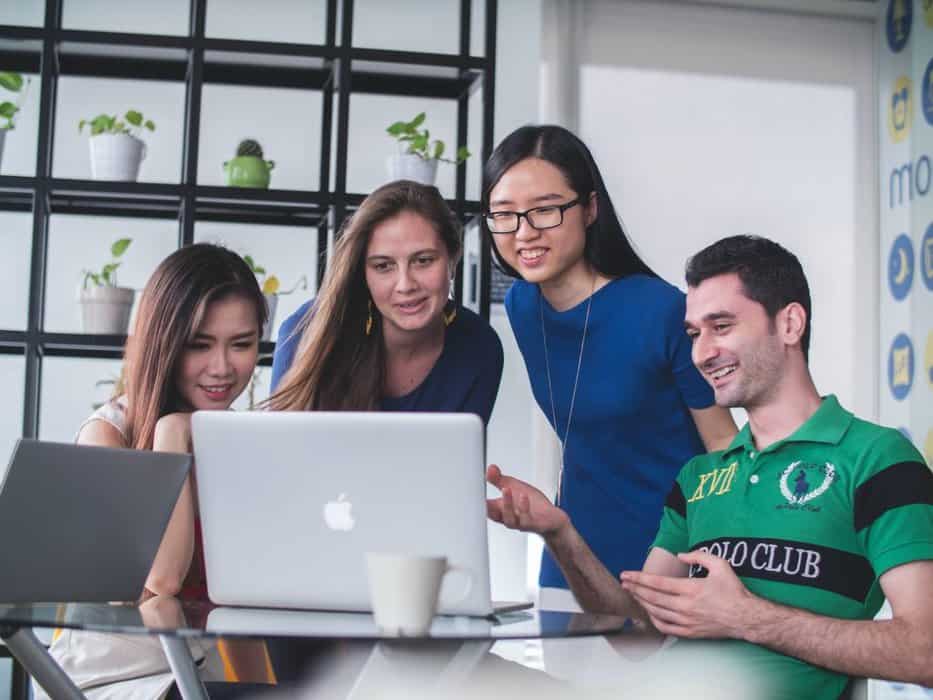 Let's see how GetAccept stacks up against competitors such as DocuSign and Adobe Sign. Users have reported that GetAccept is simpler to use than DocuSign, offering a more intuitive interface for managing documents and obtaining electronic signatures from multiple entities.
However, others have said that GetAccept's pricing is somewhat higher than other options, which may be a consideration for businesses on a tight budget. But I have to step in here and say that GetAccept is so much more than contract and document signing.
Overall, GetAccept is a powerful and easy-to-use platform that compares favorably against its competitors, delivering a comprehensive solution for sales teams looking to improve their efficiency and close deals faster.
Tips for Maximizing GetAccept's Potential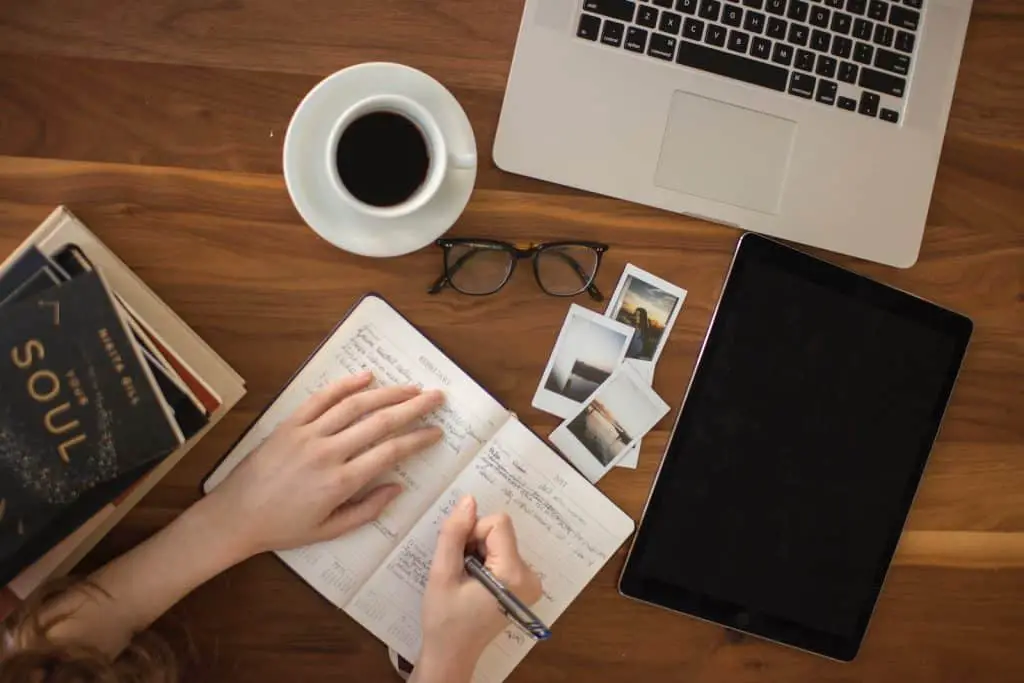 To make the most of GetAccept, consider integrating it with other software tools and leveraging the platform's analytics to optimize your sales process. GetAccept's API allows for seamless integration with other software, enabling your sales team to work more efficiently and access relevant data across platforms.
Additionally, take advantage of GetAccept's analytics to track the progress of contracts, monitor engagement, and ensure timely document signing. By maximizing GetAccept's potential, your sales team can work smarter, close deals faster, and drive business growth.
Summary
In conclusion, GetAccept is a powerful and versatile sales enablement tool that offers valuable features such as electronic and digital signatures, sales collateral management, proposal creation, and contract management. With a user-friendly interface, excellent customer support, and a strong track record of customer success, choosing GetAccept is an attractive option for businesses looking to streamline their sales process and close deals more efficiently. While its pricing may be higher than some competitors, the platform's robust features and ease of use make it a worthwhile investment for sales teams aiming to stay ahead in the digital age.