Creating the right packaging for your company is not easy. Some companies need something eco-friendly while others need something unique that will stand out, it all depends on your brand. You can hire a package design firm but who knows if you will even like the final product and it's expensive. So why not dip in to a global talent pool and crowdsource your package design?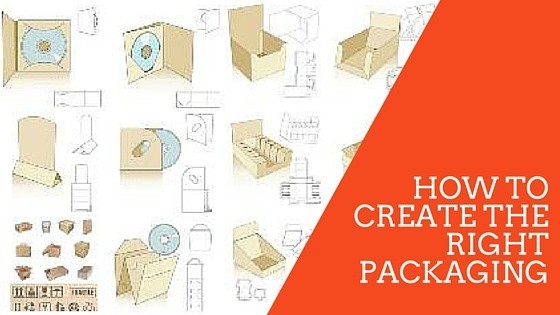 When you work with a design firm the process can be long and tedious. First, you must create a request for proposal (RFP) outlining exactly what is needed. Then, the RFP must be distributed to several design firms. The firms then need time to review the RFP and respond. This takes a lot of time. The design firm needs to be up to speed on designing and presenting packaging ideas and then revising their concepts. The revision process could be both with product graphics or the overall design of the packaging. After all that, there is still a chance the final artwork or package design won?t meet expectations. In addition, the fees usually increase from the original estimate.
Consider Crowdsourcing
With crowdsourcing the buyer determines the length of the process and the price they want to pay, avoiding an hourly rate, monthly retainer, and other unanticipated costs. First the buyer must put together a creative brief explaining exactly what they are looking for. Once the process starts and designs are submitted the buyer has the ability to provide ongoing feedback. This allows the buyer to communicate directly with the creatives which allows the creatives to tweak there designs to the buyers liking. The buyer typically receives anywhere from 50 designs to 200 designs. Finally once the project is completed the buyer is paid.
Overall creative crowdsourcing for packaging design offers many advantages, including faster turnaround, more selection, better ideas and greater creativity. It is less expensive than the traditional agency approach, allowing companies to save money, produce more designs and customize special packaging.
Some people assume that crowdsourcing produces shoddy work done by amateur designers, but that couldn't be further from the truth. Many professional designers and creatives from top agencies around the world have joined crowdsourcing communities. Some do it just for extra income, some do it to build their portfolios, while others enjoy the freedom of having their own work schedule.
More and more companies have started crowdsourcing packaging designs and the result has been a huge advantage for the industry, inviting innovative designs, new ideas and a diversity of voices from all-around the world to contribute to the packaging aesthetics. We have seen many great packaging designs over the years. One huge success was a Vodka company simply looking for an engaging logo.
What Crowdsourced Packaging Looks Like
Outerspace Vodka was seeking engaging logo design but what they received was much greater than a simple logo. They ended up with not only a logo but also great packaging and an entire brand identity. An attention-grabbing alcohol bottle can make a profound difference on the sales of a product and how customers view that item, and that company. In the alcohol industry, in particular, packaging portrays how good of a product you have. If your selling vodka in a plastic bottle chances are people are going to portray it as cheap whether it is or not, but fancy glass bottles portray a higher quality of vodka. Excellent packaging has the power to act as a sales board, advertising the benefits and attributes of the product, while helping it stand out from the competition.
Another great success was Iggesund Paperboard. Earlier this year they held a crowdsourcing design contest to get a picture of how global designers believe they can steer packaging development in a more sustainable earth friendly direction. The results were pretty remarkable as the project received over 200 designs concepts. The project brought more creative voices to the table, allowing the companies to view a broad selection of clever concepts that are all eco-friendly, while also engaging designers?who are also consumers?to help shape the product's message.
Packaging also communicates a cultural message about what the company stands for, especially in the food industry. Are you cost conscious? Natural? Healthy? Tasty? Fresh? Does your product merge the notions of health and affordability? Packaging is a company's chance to make a great first impression and express those thoughts, and more. Oasis Sorbet wanted to portray that they are fun, fresh, modern, tropical, healthy, and blue collar. That is exactly what they were able to do through crowdsourcing.
What's Next in Packaging
In the next 10 years, crowdsourcing will continue to evolve the realm of packaging design thanks to ever improving technology. New printing processes will allow for faster production, increased online communities will expand the crowdsourcing audience and new market research techniques will invite improved consumer feedback. As these forces make gains, the consumer will continue to have greater control over package graphics from conception to consumption.