Are you looking to increase your small business's sales when you are running a really tight budget?
Entrepreneurship comes with many challenges. Uncertainty and risk are the inherent elements associated with any business. One month your sales are through the roof, and the next month, you're barely making enough to cover expenses. So when you are operating on a tight budget, your best strategy is to increase sales and get new customers.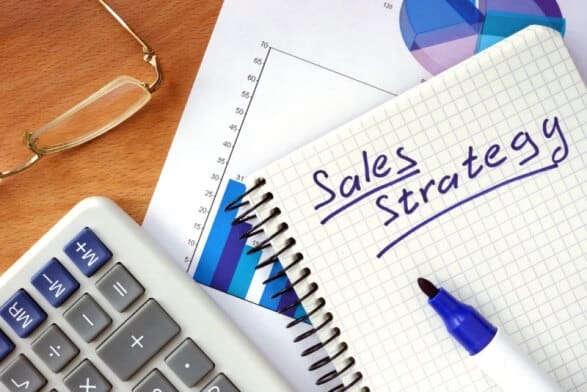 1. Communicate with your current customers
Your current customers are your most prized assets right now as they are the best resources for increasing revenue. It is way easier to upsell to a customer who is already familiar with your brand.
Make it a point to go through as many of your targeted existing customers as you can throughout the year.  This way, you will have developed a level of trust between yourself and your customers.  This is also a great opportunity ask them for their valuable feedback, which will give you insight about what changes you can make to improve their experience.  Research shows that building an emotional connection with your customers will absolutely increase sales.
By implementing an emotional-connection-based strategy across the entire customer experience — including how it communicates with customers and attracts prospects – this retailer has increased its percentage of emotionally connected customers from 21% to 26%, reduced its customer attrition rate from 37% to 33%, and increased customer advocacy from 24% to 30%, resulting in a 15% increase in the number of active customers and more than a 50% increase in the rate of same-store-sales growth. (Source: Harvard Business Review) 
2. Use more social media to drive traffic to your store or site
Social media is not just for chit chat anymore.  Facebook, Twitter, YouTube, LinkedIn, Instagram, Google+ and Pinterest are the most used social media channels today, with Facebook having over 1.2 billion active users. Marketing on these social media platforms is inexpensive and extremely effective.
3. Run a referral system
Too many small businesses treat referrals as if they were some happy accident. Develop a customer referral program by offering existing customers free products or monthly services for referring your business to new customers. Word of mouth will do the trick for you here, as friends telling friends about you will give you incredible benefits. You can easily set up a referral system and it won't cost you much, however, you have to make sure that you are satisfying them with your services and they will get new ones for you. Referrals are also handy for you to find other small business people who are ready to work with you, which will provide you more opportunities for generating revenue.
4. Use cheaper ways to promote your product or service
There are many creative and cheaper ways that you can simultaneously use for promotion. For example, you can use your vehicle as a mobile billboard, or you can distribute custom-designed attractive business cards at various places that have strategic value in terms of business. You can create promotional flyers by yourself. One of the best ways you can use for promotion is guerrilla marketing, which emphasizes creativity over budget, and its strategies are often cheap and easy to implement. It will involve your high degree of imagination to grasp the attention of the public. Another way of promoting your product or service is to support a social cause; so becoming a socially conscious company can increase your sales overnight.
5. Listen for what your customers want
Listening for what your customers actually need or knowing what their real concerns are will not cost you much, but you will definitely get an inch closer to earning their loyalty. There is a difference between listening TO and listening FOR.  When you are listening TO customers, you hear what they say and you take it at face value.  When you are listening FOR what they want, you are practicing deep listening and this is what will help you give them something no competitor can.
Here are a few "listening FOR what customers want" tips
If a customer is really happy, listen FOR what triggered their search for a product or service and the specific way that you were the ideal choice.  Don't be afraid to ask questions like "How did you think you were going to solve this problem until you saw this?"
If a customer is complaining — remember a complaint is a commitment in disguise.  What is it that they are really committed to?  If your delivery was late or the date of the delivery changed — then you know that that dissatisfied customer really values TIMELY delivery.  This is an opportunity for you to create a new offer that may cost more, but will give your customer something that is really important to them.
Ask your customers "What is one thing we can do to improve your experience with us?"  This is GOLDEN.  It may seem like your begging for criticism, but the answers will surprise you and give you great ideas.
6. Offer discounts on higher volume orders
Offering discounts is probably one of the oldest marketing strategies because it works more often than not. Psychology has it when customers receive one or two FREE additional items; they feel as though they have got something for nothing. Since every customer wants a better deal and moves toward businesses that provide them a good value for their money; so they will readily purchase from there. In the end, offering a slight discount can make your product or service more attractive to your customers. Make sure you get the real benefit of the discount on bulk orders.
7. Publish great content
Create a blog for your business because blogging has a huge potential of capturing a bigger market for your products or services, albeit you should create and publish most relevant and educating content. A great content will not only increase your site's organic SEO ranking, but drive more sales and hence more sales. For example, top 10 lists or tips regarding some of the best practices of your industry might give your blogs a good viewership. Also, you should visit and comment on other relevant blogs regularly.
Wrap-Up
With a little creativity, experience and passion, you can devise certain marketing strategies that will help you boost sales of your small business even when you are low on budget. Use these low-cost marketing ideas to increase sales, improve customer relationships and sleep better at night.