It's small business week! Why not make it easy for your customers to buy from you and other small businesses with these marketing ideas that you can implement today.
During small business week, consumers are inspired to purchase from small businesses – but what have WE done to make that easy. Especially if you're like me and didn't have anything in your plan.
Don't worry — you can do any of these things TODAY and still get the most of small business week.
Here are Your Last Minute Small Business Week Ideas
1. Send an email to your customers with a generous offer
Inspire your customers to come and visit by sending an email with an insanely generous offer. You can send a gift certificate that would allow your customers to purchase something for at least 50% (preferably 90%) off the retail price.
Here's an idea of what you can put in your Small Business Week Email announcement:
Hi!
Yikes! It's Small Business Week and I decided that I wanted to thank you for being a customer. Now, everyone I talked to said I was crazy, so I'm hoping you can prove them wrong.
For only this week, as my way of showing gratitude for you, I'm giving you [INSANE OFFER HERE – a $20 gift certificate that you can use on ANYTHING you like! Yep, this is cash and if you purchase something for less than that, I'm going to give you change — but I'm thinking that you'll be like me and use that gift certificate to purchase even more stuff!]
It's been a while since I've seen you or talked to you — so I hope you'll stop in and maybe bring a friend or two!
See you this week!
2. Invite your customers to a special VIP event
Host an event just for the customers on your email list, either in person or online where you will either give something away that they would normally pay for. Be sure to feature other related products or services that they can purchase.
You can use the template above with a few tweaks and invite your customers to a special VIP event.
Stuck on what to offer? It could be anything from a free consulting call, to a live cocktail party to a free service. It's up to you. Just make sure that it's easy and cheap for you to deliver and offers a ton of value to your customer.
3. Ditch the Competition: Partner with Other Businesses and Share Special Offers
Have you ever done a progressive dinner? This is where one person hosts cocktails, another person hosts appetizers, a third person hosts dinner, and a fourth person hosts desert. You can do the same thing with similar and complimentary businesses. If you're a restaurant, this is an easy marketing idea to implement. If you're an online business, it might take a little doing. You can each feature each another businesses online program or lead magnet to introduce them to your audience.
4. Send Thank You Notes
Small business week isn't just about promoting goods and services, it's a great opportunity to simply say thank you to your loyal customers. If you're really ambitious, you can send a handwritten note.
If you hate your handwriting, try Handywritten!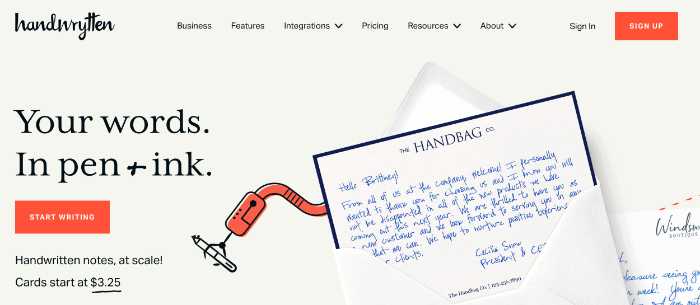 If you're an in-person business, you can give away small gifts. My local salons often give samples of product. Other small businesses give away generous coupons to customers who walk in.
If you're an online business, you can simply send a genuine personal email to your list.
5. Put Up Signs and Flyers
I always like to say that "everything old is new again" and if you're looking for a last minute small business week idea, this one is golden.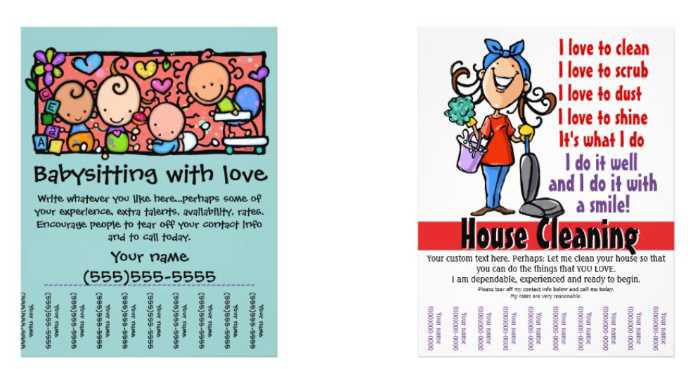 If you're an in-person local business go old-school and post a flyer around a bunch of businesses featuring your Small Business Week offer.
Another signage option is to simply create signs to post on the street, in front of your business or inside your business.
6. Run a Contest or Giveaway on Social Media
Run a daily special every day of Small Business Week. Post and boost a social media post daily that features your special. Encourage your customers to share that they took advantage of the special and you can give those folks a special bonus.
Here are a few contest ideas:
Creative ways to use your product/service: Ask your audience to share a picture or video of them using your product or service.
Instant-win sweepstakes: Ask users to spin a wheel or scratch off a (virtual) ticket to win a discount.
Funny home video: Ask users to submit their funniest home video on a topic related to your brand. For example, a wing shop could ask for funny videos related to eating.
Win for a friend: Ask customers to share why their friend should win a prize pack. For example, ask entrants to nominate a mother, teacher, or first-responder and share why they were nominated.
Best tips contest: Ask your audience to share their best tips for challenges your audience faces. For example, a clothing e-commerce site could ask for easy fashion tips.
Essay contest: Have entrants share a short story or essay about a topic related to your brand. Choose the winner based on votes for even more engagement.
Simply come up with which contest you want to run. Create emails and social media posts that announce the contest (you can use free Canva for all of this).
Create a custom hashtag to track your responses. And be sure to keep track of your entries. Then pick a winner and feature your winner.
7. Do Something Nice for Your Employees or Team
Since most employees in the country actually work for a small business, consider doing something nice and unexpected for your team.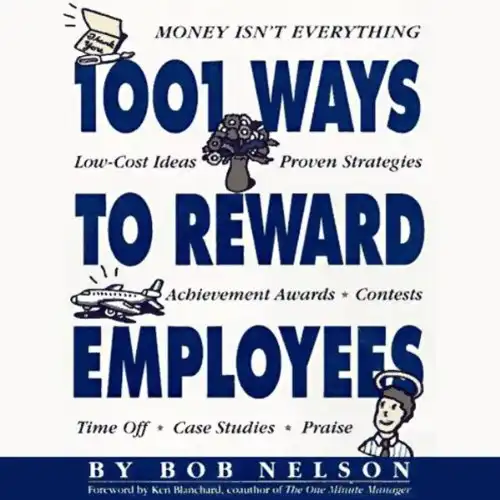 1001 Ways to Reward Employees
Your employees are your biggest, best and most influential marketing machine. This books is a classic and best seller year over year for a reason. The best employee benefits are free or almost free and this book contains 1001 of them.
Buy Now
We earn a commission if you click this link and make a purchase at no additional cost to you.
You Don't Have to Go Crazy — Just Do ONE Small Thing
I'm thinking that you're overthinking. Don't.
Don't treat Small Business Week like some fancy marketing campaign. Instead take this as an opportunity to have fun and celebrate the world of small business and entrepreneurship. You have the luxury of having customers and clients as friends — so treat them that way.
Pick just one simple, easy and low-cost way to celebrate and DO IT.