You've gotten your share of marketing advice over the years. And some of it was probably great! But there's also a chance that you've received your fair share of marketing advice that didn't quite work out the way you thought it would.
So, we asked business owners to share the marketing advice that "everyone was doing" that didn't work out so well for them.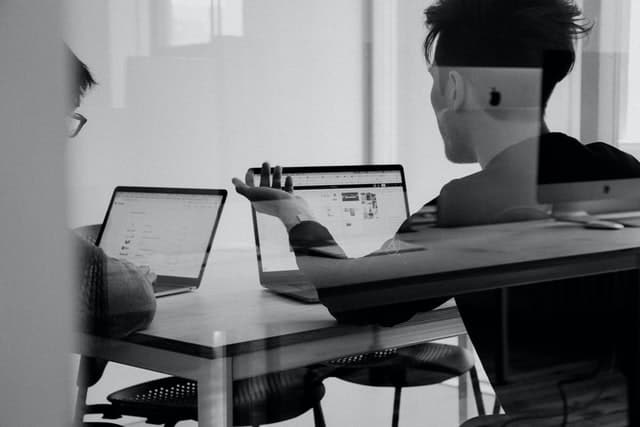 Limit User-Generated Content and Images – Outdated marketing advice
A lot of businesses think that you should use fancy expensive images in your marketing materials or website. This is old and outdated advice.
Some of the experts in market research said that user-generated content should be limited in favor of more "professional" marketing graphics. The belief was it could send a negative message to prospective customers that shouldn't be attributed to our business. Trusting non-photographers to capture quality images was putting too much faith in others.
From our research we actually found the opposite to be true. Encouraging users to share pictures of rewards they earned with items like a branded sticker of our company has been highly successful. It offers social proof and also provides regular content for us to include in social media and website marketing.
We only wish we'd realized this sooner because there were surely prospect opportunities we missed out on. A more important lesson was also learned. Experts provide general guidelines but you need to test with your own customers since some principles are specific to certain industries.
Jerry Han, PrizeRebel
Here are some extra tips:
Use your own offices, team members and images in your marketing materials
Enroll customers to share how they engage with your product or service
Go After Big Social Media Influencers – Nope – get the right influencers
Influencers come in lots of "flavors" — just because someone is a celebrity with lots of followers, doesn't mean that they will resonate with your audience. You can find influencers in your industry who resonate with your audience, who are relevant in your industry and who will respect your brand.
In the early years of managing our business, a marketing mentor advised us to collaborate with big names in social media. We were trying so hard to amplify our reputation and gain public exposure, so we decided to get in touch with a famous personality who had over a hundred thousand followers on social media. However, our strategy did not succeed.
Our marketing team tried to check what went wrong. After a thorough analysis, we realized that working with someone directly affiliated with our niche market could have been a better move despite having fewer social media followings. So, we changed our strategy and sought a less popular influencer with a certain degree of familiarity with our products, which we never regretted as it became successful.
If there's one lesson we learned from it, that would be to carefully assess if big-time influencers are the right fit for you. Keep in mind that their enormous fan base doesn't always mean profit for your business.
Jake Smith, Absolute Reg
Check out BuzzSumo.com as a resource to find influencers in your industry.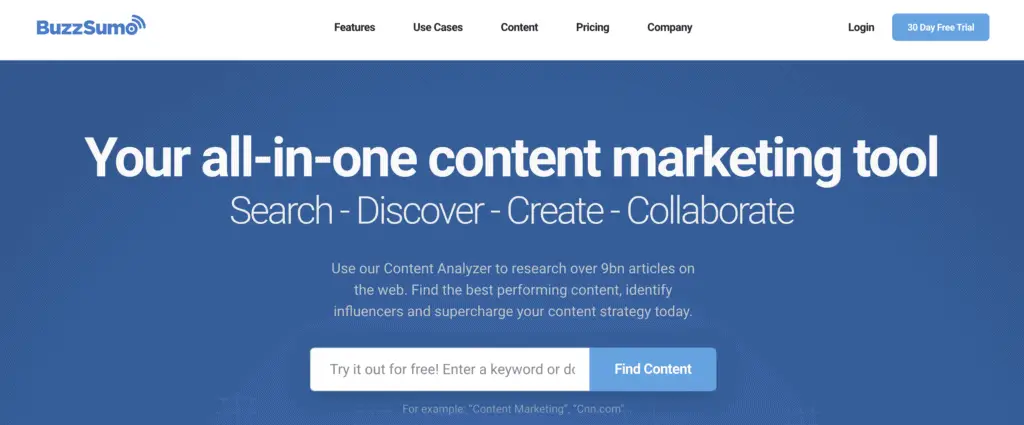 Create a Perfect People-Pleasing Company – Stick to your strengths
A lot of marketers think that the customer should just get what they want. This can kill your business if you start proliferating offers. Creating more and more new offers creates complexity and ultimately confuses customers.
The idea of creating the perfect people-pleasing company is every businessman's vision at the beginning of their business journey. However, this is a wrong viewpoint.
If people are looking for your service/product, then they want to get that. Nothing less, nothing more. I stopped trying too hard when I saw our support tickets where people complained about the too many options we offer for our services.
It often leads to complicating things and people like it when every process they go through is easy and simple. So, I made it easy for them – I removed the many options and the unnecessary obstacles. Since then, I've had more satisfied customers than ever.
Salman Aslam, Omnicore
Invest in PPC Over SEO
When we were looking to grow our business, we hired marketing consultants who advised us to invest in PPC (Pay Per Click) ads to attract new customers. We tried PPC, and although we had some success with generating new customers, the cost of the ads was too prohibitive for us to continue.
In the meantime, I had taken an interest in SEO (search engine optimization) and was learning from various blogs and podcasts. I decided to implement an SEO strategy as it was much cheaper than PPC and had more promise in meeting our long-term goals.
My strategy paid off and today we rank in the top three search results in Google for 150 search terms, giving us a steady stream of customers via organic traffic. A key reason for our success is that we were able to successfully target local search results where there is less competition.
Dean Kaplan, The Kaplan Group
Write Blogs Instead of Podcasts 
Blogging is meant to be the bread-and-butter of digital marketing. But in my specific case, I found that it didn't really work for me. I spent too much time writing posts, and they didn't seem to get much traction – even after a year or two of regular blogging.
What did work was podcasting. My 500+ episode podcast has over 1,000,000 listens. As it turned out, people prefer to listen to what I have to say, rather than read about it. Also, since I always have a guest on my podcast, I don't have to do much (if anything) to distribute content. The guests do a lot of that for me.
The podcast created a direct connection between me and my audience and increased customer engagement with my other businesses.  When it comes to the L&D niche, podcasting proved to be more effective than blogging for me. I love it!
Cornelius Fichtner, PM Exam Simulator
Sell Services Instead of Value 
There are lots of marketing experts out there. Gurus, marketing influencers, SEO whizzes, social media geniuses. And among the vast array of professionals in the marketing industry, there can often be conflicting advice.
I've heard quite a few suggestions during my career as a digital agency owner that weren't actually that effective for marketing my business. One example is social media strategy. For example, we're often told to promote our services on social, and post as often as we can to help sell our services.
I was selling services instead of giving value., I ignored short-form video (I couldn't be bothered)?, and I had stopped engaging. My growth and engagement had died.
So I focused on the context rather than the content, making sure I was giving lots of value wherever I could, not just saying "hey, look at me and my services."
Nicholas Robb, Design Hero
Post Multiple Times a Day on Social Media
I remember when I first started my business, I was told by a marketing expert that I needed to post on social media multiple times a day, every day, in order to build up a following. So I dutifully began posting several times a day, but after a month or so, I noticed that my engagement rates were actually going down. I was starting to feel burned out from all the posting, and it was beginning to show in my content. So I decided to experiment with posting less often. Instead of posting several times a day, I began posting just once or twice a week. And you know what? My engagement rates went up!
It turns out that my audience was actually getting tired of seeing me post all the time, and they appreciated the break. So if you're finding that a marketing tactic isn't working for you, don't be afraid to experiment and try something different. Chances are, you'll find that the results speak for themselves.
Jim Campbell, Wizve – Digital & Affiliate Marketing Agency
Email Marketing is Dead
I know a few marketers who are convinced that email marketing is dead. They back it up with proof that many brands' email marketing strategies are currently suffering from low ROI. However, I choose to believe otherwise. Email marketing as a tool is not really dead. The only issue is that some company practices are outdated. For instance, a lot of them are still using generic email subject lines and are not looking into the overall user experience.
As a digital marketing agency, email is an essential part of our business, so we can't operate entirely without it. What gives us the edge over other agencies is we always make sure to update our practices and strike a balance between email marketing technicalities and personalization. That way, we are able to boost our email deliverability and improve our ROI.
Lilia Tovbin, BigMailer.io
Create a Few High-Quality Pieces of Content
Creating a few pieces of excellent content may work if a few things are true:
1. You have a good domain authority already
Or
2. You have the time and resources to dedicate towards outreach and link building tp get a good domain authority
Otherwise, it'll fall flat and no one will see it. Instead, we focused on two things.
1. Creating a lot of content for our website
2. Creating a lot of content for other peoples websites in the form of guest posts.
Funnily enough, we're on the front page of Google for thousands of keywords and most of those pages have no links pointing at them and they keep moving up the SERPs every month.
Don't get me wrong, if you can do outreach to rank for some of the most competitive terms in your niche go for it. For everyone else, focus on quality and quantity to capture the long tail of the traffic in your niche. It pais just as well as the most competitive terms if you do it right.
Daniel Ndukwu, UsefulPDF
Do Everything Yourself 
When first starting out, I listened to almost everyone who had something to say about marketing. I was willing to try anything if it meant getting more customers.
I did what they said – and while some of their ideas worked, others didn't. And when they didn't work, I felt like a failure because I hadn't followed the advice that "expert" gave me.
One of the most common mistakes I see business owners make and one I used to make is trying to do everything themselves. They think that if they hire help, or buy tools, or give up some control over their marketing, then their business won't succeed.
This isn't true at all — outsourcing has worked for me and it has allowed me to free up my time for other more demanding and important tasks.
Hiring an assistant who can take over administrative tasks, outsourcing customer support so you can focus on sales and customer service. Pay an expert to do SEO for your website in order to rank higher in Google search results. Are all great tactics.
John Cammidge, JTC Consultants
Go Live on Social
While yes, there is an energy to "going live" to connect with your audience, nurture your leads and sell your offers… You DO NOT have to do live video or live anything really to make consistent sales!
The power of carefully strategizing your content, crafting thoughtful messaging and creating evergreen sales funnels are also very powerful marketing strategies. These strategies give you the great part of live marketing by delivering timed messages to your audience right when they're ready to see them PLUS you have the opportunity to reflect and prepare your content in your own time without the pressure of a live event.
Thinking outside the box, you can still use video and more casual engagement in your business without requiring you to "go live"! You can record on-the-fly videos and schedule them to post whenever you like, record your webinar or training in advance and stream it to a live stream or even prep your Q&A session with pre-submitted questions whenever you like.
Michelle Pontvert, Michelle Pontvert
Set Sky-High Goals 
Something that I learned from marketing experts and what they told me to do is to be ambitious and set sky-high goals for my business to succeed. Their approach to this was to set your goals high to achieve success faster. I agreed with them. However, it does not always work out in that way. Businesses need to make sure their marketing efforts work and everything progresses, even if it is slowly.
The most important lesson I learned from this was to set reasonable expectations and goals and to regularly check them for every department and its staff, not just the marketing team. For marketers, goals serve as the foundation. When you begin developing a marketing strategy and action plan, they offer clarity and direction. Make sure your objectives are well-articulated, practical, and aligned with your vision of success. It's okay if you don't succeed in achieving your objectives in the end. Setting goals allows you to look back and determine where or how you can get better the next time.
Maneesh Sharma, Donorbox
Focus on Social Media Marketing
Over the last few years, there was always so much hype around using social media for business marketing (IG, Facebook, Twitter, etc). Our business is 100% B2B (business to business), therefore using social media as a marketing tool attracted a different audience which was not valuable for us. Instead of SMM, we decided to go all-in on a different marketing area we were good at – SEO. We would rather try to own that presence so we could always be found online. This strategy has been working for us and is a real asset to the business and our growth.
Luke Smoothy, Get It Made Ltd
Don't Invest in Paid Ads
Many digital marketers today will tell you that small businesses don't need to invest a myriad of cash in ads and marketing, in general. Merely because small businesses are usually short on budget. Well, that's wrong and did not work for me. Thousands of small businesses operate in my industry, and audiences don't even know we exist. The only viable way to get discovered and sell more is through taking minor steps and start investing in paid ads and marketing campaigns. If you do it well enough, you're most likely to get a good ROI, as well as increase your brand awareness.
Scott O'Brien, PPC Ad Lab
Marketing Results Should be Rapid 
They say effective marketing should bring you fast results, which basically means soaring sales instantly. That's not even half right.
Sure, a good marketing campaign might go viral on social media and may generate your brand buzz. But what are the chances of it? I think one in a million.
What worked for my brand was consistent efforts. We used the same channel of SEO, and some social media, to slowly grow my brand's awareness and grab sales. We planned everything beforehand – the exact steps that needed to be taken for the next six months. Results? We went merely surviving to a thriving curve.
Joe Troyer, ReviewGrower
Update Your Business Branding 
Successful marketing is all about testing, testing, and then testing some more. Making changes across the board within your branding makes sense from a time and cost saving perspective however it can be catastrophic from a marketing perspective.
My team and I, updated our logo, colors, and tone of our brand on the advice of a pro. This led to a lot of confusion within our customer base. We found our audience was confused and actually our traffic dropped significantly. Fortunately, as our business is digital we check metrics daily and picked up the big drop quickly. We changed back to our old branding style and instead rolled out the changes slowly testing how each update affected our traffic and following.
Catherine Mack, House Buyer Networ
So, What Marketing Advice Should You Take?
Look, marketing advice or marketing ideas aren't good or bad for every business  The best marketing ideas will be a solid fit with your strengths, your personality, and your overall brand. Overall, it's best to take each marketing idea, try it on for size and see. if it's something you like. Never go all-in on something just because a marketing agency or expert tells you to.