At a Glance:
These SEO tips for e-commerce websites will help you increase website traffic, speed and sales.  If you're not familiar with SEO, use the tips in this article as a starting point for conversation.  Simply share them with an SEO professional and they can do this for you.
The Not-So-Glamorous Side of Making Money Online
I was just on one of those "use this tool to make thousands of dollars a week online" webinars.  It was full of opportunity and promise and, of course, the end-stages of a successful e-commerce business — sales tumbling in.  But here's what no one will tell you about being successful with an e-commerce site:
To be successful with e-commerce, your ideal customers have to be able to FIND you.  Once they FIND you, they have to be able to find what they are looking for and once they do that, they have to be able to check out quickly and easily.  OH — and let's not forget that this all has to run quickly and smoothly on a mobile device.
Yeah — they forget to tell you that.  And this is exactly what this article is about.
One more thing. I highly recommend that you read through this article to familiarize yourself with all the different elements of optimizing your website. This will make you a smarter consumer. I also think that it's a good idea to outsource your search engine optimization as well.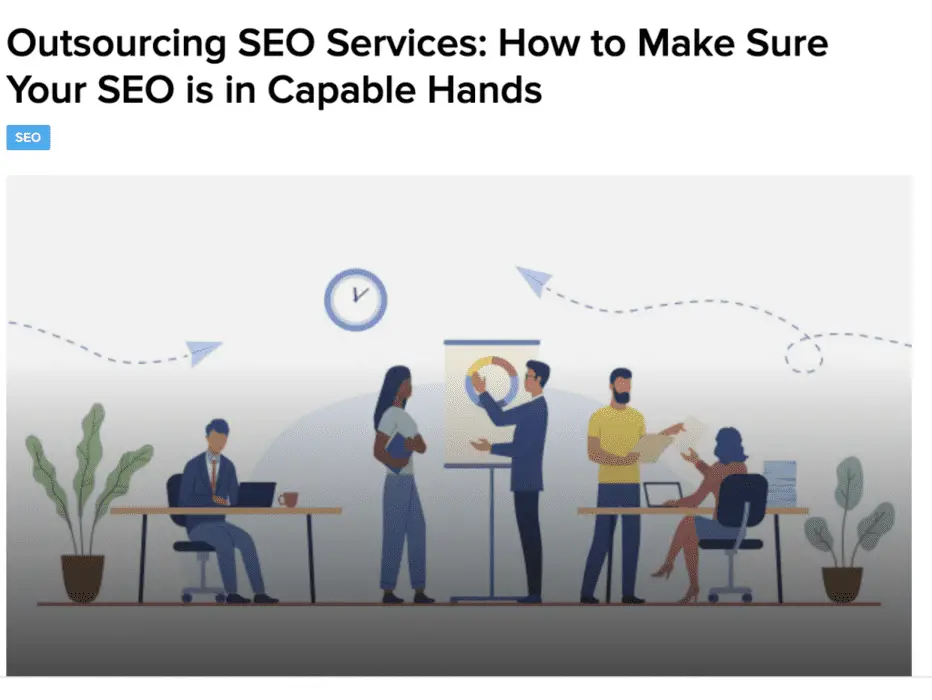 How to Optimize a Website
Doing SEO for e-commerce websites requires you to keep a track on a lot of things. E-commerce sites are huge and they are prone to generating errors and issues under search console and other analytics tools.
Therefore, keeping an e-commerce site healthy and running depends on how well you are able to manage the indexing issues.
The work doesn't stop there, only proper maintenance isn't enough to generate conversions.
1- Identify and Fix Crawl Errors
WHAT IS A CRAWL ERROR
Crawl errors occur when a search engine tries to reach a page on your website but fails at it.
Almost every website faces this issue but e-commerce websites tend to have a higher number of crawl errors. A crawl error happens when Googlebot tries to fetch any URL but isn't able to read its contents. This can have a negative effect on the indexing of your site leading to wastage of resources and loss of revenue.
The crawl error section provides two sections namely site errors and URL errors. Site errors display issues that affect your entire site while URL errors provide details on individual URLs that are causing indexation issues.
This is what a site error report looks like:

And, here is a screenshot of the URL error report: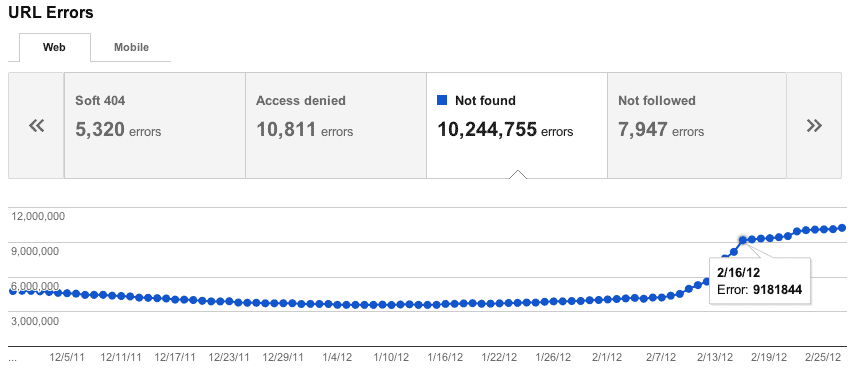 Clicking on an individual URL link will display complete details related to the problematic URL so that you can easily fix it.
In the image below, you can see that the error is listed as a "404" in the Response Code column.  If you aren't sure what the error is — simply search "404 response code" and you'll see that it means that Google cannot find that page.  Usually, that means that the link is broken.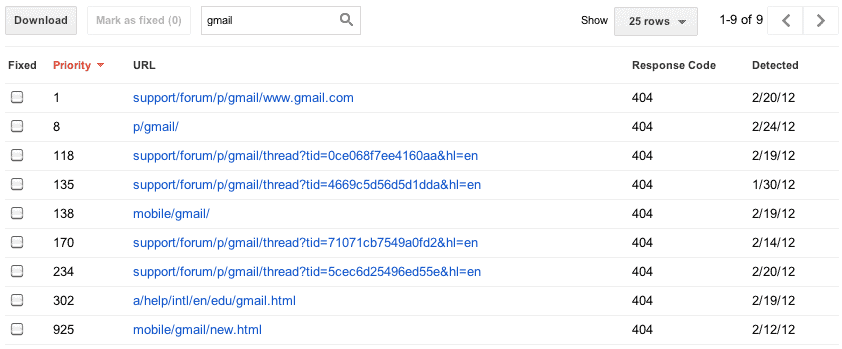 In Aug 2018, Google started to provide an updated report called the Index Coverage Status Report that displays the number of indexing errors, the total number of indexed and non-indexed pages. Here is what the report looks like: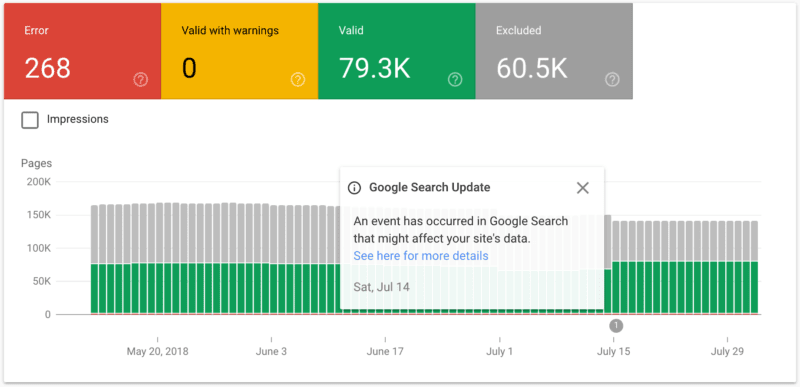 Click on the report and identify all the URLs that are causing indexation problems. Try and fix the issues. This will help  Google bots better understand your site.  When Google understands your site, your pages improve in ranking for your target keywords.
2- Improve Site Speed
WHAT IS SITE SPEED
Site speed shows how quickly users are able to see and interact with content
When was the last time you waited more than 2 or 3 seconds for a website to load? You didn't. And that is why site speed is one of the top success factors for any website and not just e-ecommerce sites.  Your site should load as quickly as possible — 2 seconds is usually the threshold.
Here are a few tips that will help you improve your site speed.
Use GZip to enable compression and reduce the size of HTML files.
Use a tool like Page Speed Insights to generate suggestions to improve site speed.
Create AMP Pages which is a faster load version of the regular HTML. AMP pages loads faster and provides a better user experience.
Reduce the number of redirects and leverage browser caching.
Use a CDN to distribute your server load so that it is able to process requests faster.
Minimize the number of HTTP requests and defer Javascript loading.
3- Use Amazon Keyword Tool To Find Product Focussed Keywords
Here's a hack that is ridiculously obvious — but that few take advantage of.  This tip isn't just for e-commerce SEO, it will come in handy in all aspects of your business:
Instead of heading straight for Google Keyword Planner (which is more general) to find keywords,  use Amazon Keyword Tool to find product based keywords that have higher chances of conversions.
How to Use Amazon Keyword Tool:
Simply enter your main keyword in the Amazon Keyword Tool and it will show you the top keywords along with search volume, trend, CPC and competition.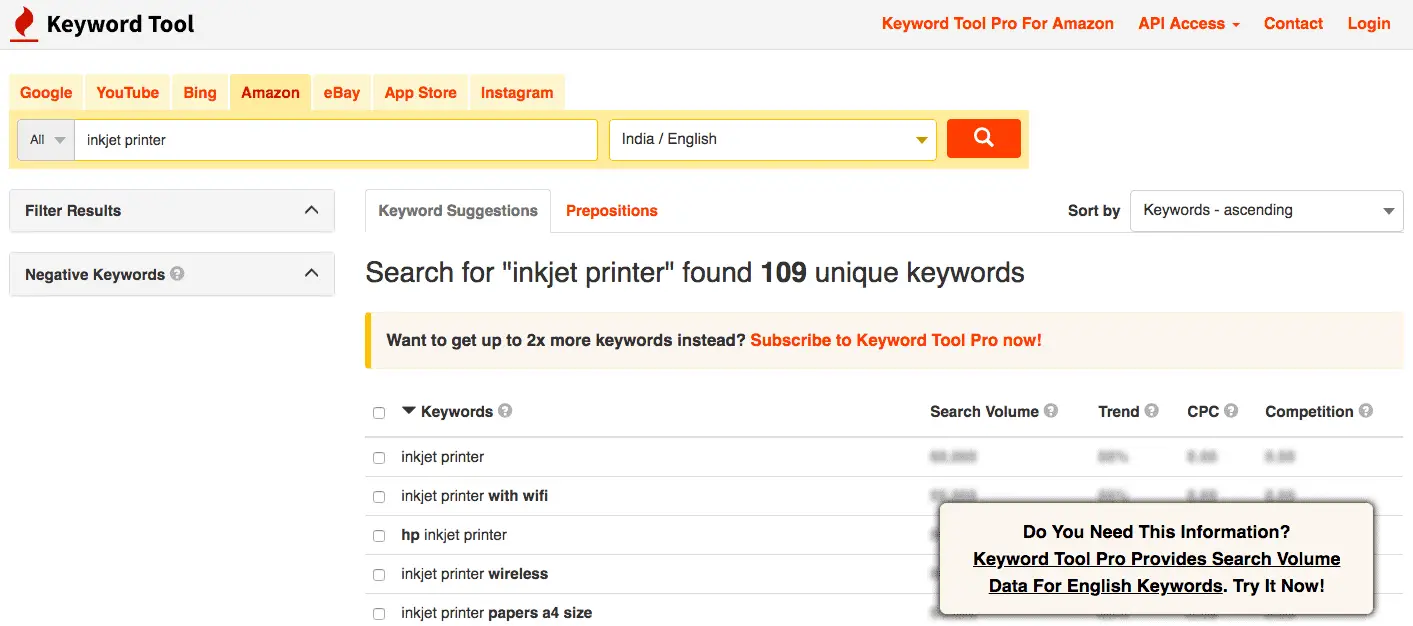 4- Create Interactive Product Pages
Creating interactive product pages that presents the users with an option to take actions and get involved which persuades the user to buy the product.
The product page of Brickfielder that produces good quality gold T-shirts is a great example of an interactive product page.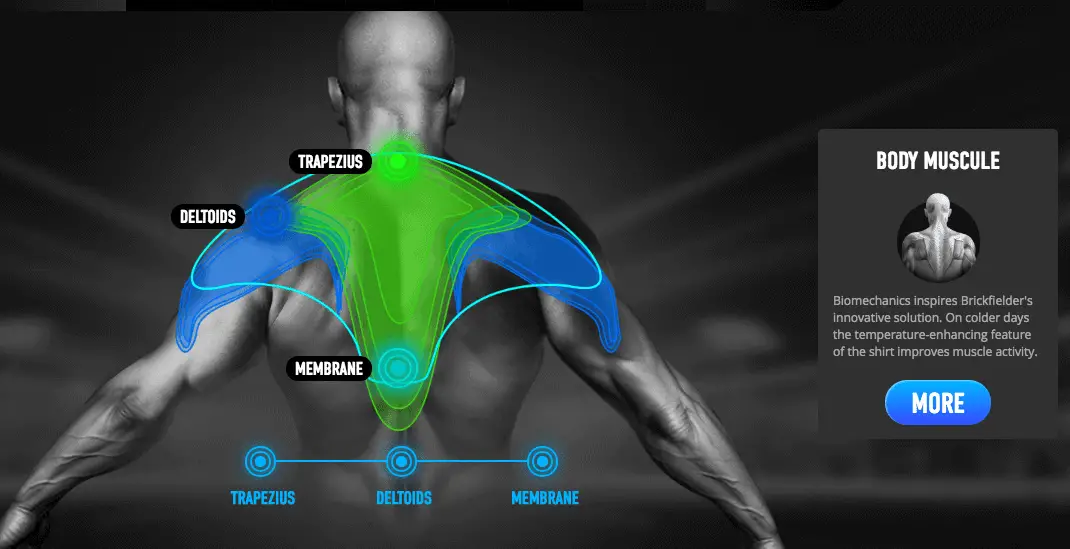 The product page allows users to explore the qualities of the T-shirt in detail. Users can see how the T-shirt works the top features of the T-shirt.
5- Optimize Your Crawl Budget
WHAT IS A CRAWL BUDGET?
"A crawl budget is the number of pages Google will crawl on your site on any given day. This number varies slightly from day to day, but overall it's relatively stable. The number of pages Google crawls, your "budget", is generally determined by the size of your site, the "health" of your site (how many errors Google encounters) and the number of links to your site." (Yoast)
The more quality pages that Google indexes from your site, the more credible your site becomes.  It's not just the number of quality pages, however, it's how often you update and add new pages.  A healthy, credible site is a site that is fast, fresh, contains new content and that people come to and share with others.
You can have a look at the crawl data under the crawl stats option under the Search Console: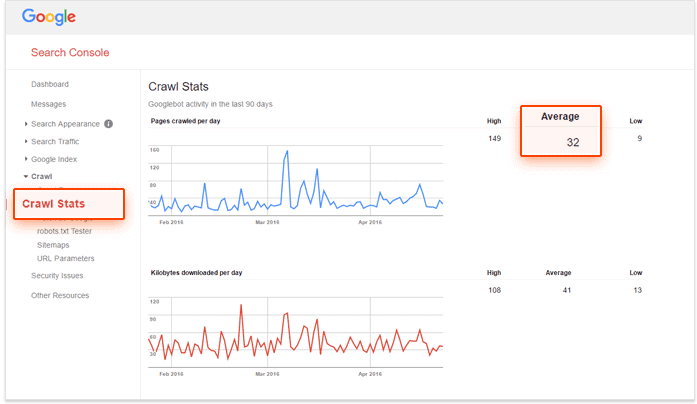 Here, you can see the average number of pages Google crawls on a daily basis. Now, imagine you add 30-50 new quality products to your site each day, Google will notice that the site is alive and thriving.
A crawl budget depends on the popularity and freshness of the site.  This means that more popular pages are crawled faster as compared to lesser popular ones.
Another measure of popularity is the number of Backlinks to your site.  A backlink is when another website references or mentions your site in their content or on their website.  In this case, when someone references or mentions your site, they are giving you a referral.
The more backlinks you get from high authority website, the higher Google will place your site in its rankings.
BACKLINKS LIKE I'M 5
Think of a backlink as a digital referral from one person to another. When a lot of people are linking to a particular website Google takes notice. When a lot of credible or popular people are linking to a website, Google REALLY takes notice. It's a lot like the Oprah Effect. If CNN (which is very popular and credible) says take a look at this awesome product, Google will say "WOW — if CNN says this is important, then it must be important"
Link Assistant did a study and found that there is a strong correlation between the number of external links pointing to different pages on your site and the number of crawl visits.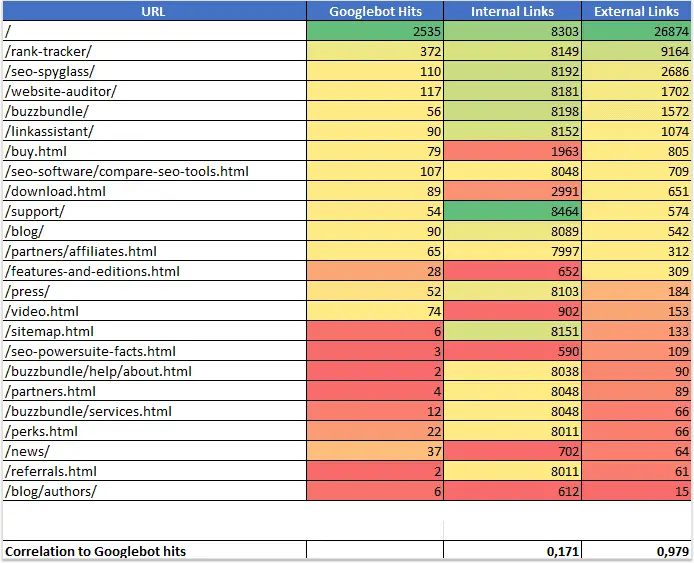 The data from the below graph proves that the higher the number of external links to your site, the greater will be the crawl budget. Hence, try and gain as many high-quality links as possible in order to raise your crawl budget.
The best way to get these links is to create quality content on your e-commerce site. You can do that by writing fun and engaging product descriptions, adding articles and buyer's guides that educate your audience on how make a good purchasing decision and engaging on social media.
6- Offer a Solution and Mention Your USP In The Title
People are more inclined to click on a website that matches their search intent. It is always better to include your USP (Unique Selling Proposition)  in the title so that the people can easily make their mind to purchase the product from your store.
For example, people are more likely to click on the first option when searching for Adidas shoes online because it offers people the best price guarantee (their USP). Notice the other two page titles that are dull and won't convince the people to click on it unless it is a famous brand like Amazon.

7- Add Proper Schema Markup
Schema markups enable your e-commerce site to appear distinct in the search results with additional information that makes it easier for the user to compare and choose your site over your competitors. Proper rich snippets are able to increase CTRs and drives more revenue.
Here are the recommended rich snippets that you need to add to your site:
Product – The product schema markup lets you display the features of the product like it's color, brand, logo or the condition of the product in the search listings.
Ratings and Reviews – This search snippet lets you display the product ratings and reviews directly in the search results. Here is an example of how it looks.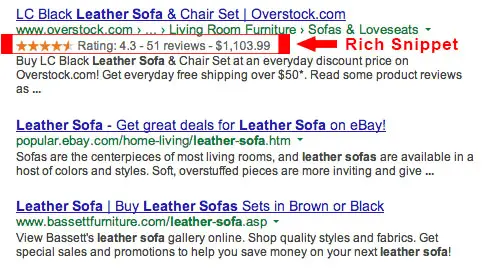 Pricing – You can display the offer price of the product directly in the search results. This will ensure that people who are purchasing to buy the product in that price range click on the results leading to relevant leads and more conversions.

Availability – With the help of the availability schema, you can display the availability of the item like in-stock, out of stock, pre-order etc.

Images and Videos – You can embed relevant product images and videos along with the item description in the search results. This results in better CTR and increased conversions. Have a look at how Zappos displays product videos in the search results with the help of schema.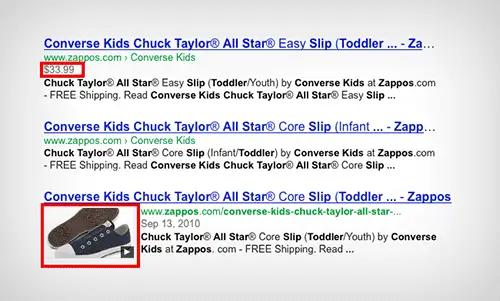 Limited Time Offers – The offer schema lets you display an offer next to your product to persuade people to click on the listing and buy it. Have a look at how Offers.com presents irresistible offers in the search results.

How to add schema markups to your e-commerce site
The best way to add schema markups to your site is to use a WordPress Plugin.  Here are a few articles that reference plugins you can explore.
10 Best Schema Plugins for WordPress in 2018
8- Simplify The CheckOut Page
More than half of the people abandon their carts when the checkout process is long and confusing.
You can choose a mobile ecommerce platform like Shopify that offers the option of one click checkout. A popup is displayed after the users click on the add to cart button. With the help of the popup, users can choose what to do next: Continue shopping, "Checkout" or "Go to cart". Quick checkout saves time and sends the users to the checkout after they click the add to cart button as displayed in the below screenshot. You can see the live demo in action here.

9- Distribute Link Authority Evenly To Important Pages
Your homepage can't rank for all your target search terms. Therefore it is important to distribute link authority of the homepage across all the important category and subcategory pages in order to have the best distribution of PageRank.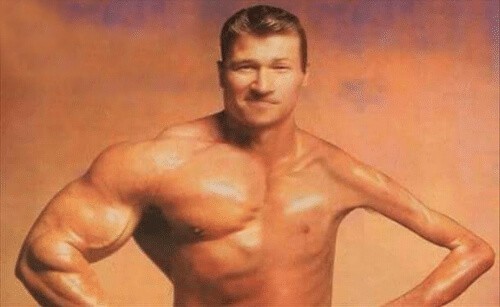 Following a pyramid link structure is one of the best ways to transfer the link authority equally on every page of the site.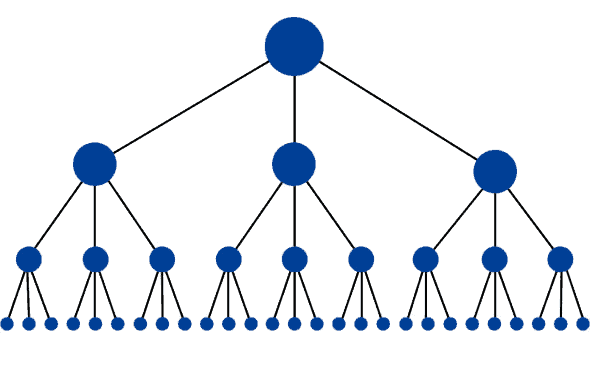 In the above link pyramid, the big dot represents the home page and the dots slightly smaller to the homepage represents the category pages. Similarly, the dots slightly smaller than the category pages represents the sub-category pages and so on.
10- Dominate Answer Boxes
Google displays answer boxes for results that provide a direct answer to the searcher. The contents of the answer are either scraped from a website or taken from the Knowledge Graph.
Here is an example of an answer box returned by Google for the query "how to wear a tie?":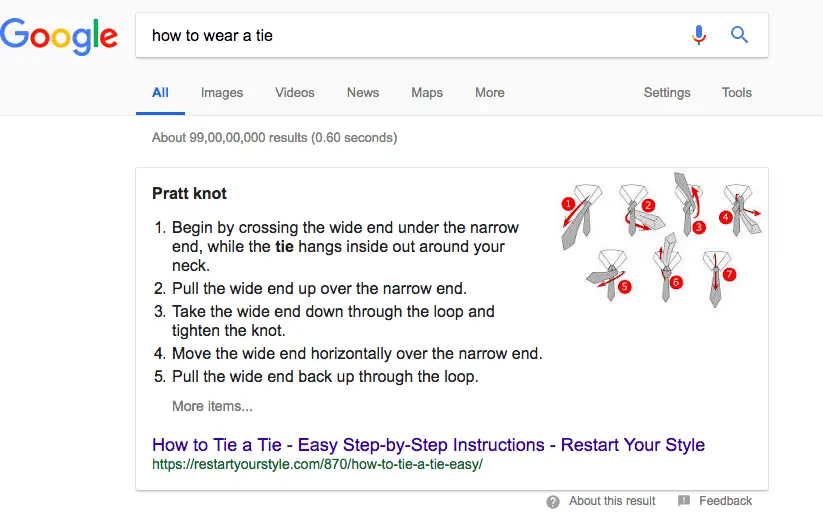 Now, suppose you have an online store selling ties then you can divert a lot of potential customers to your site if you are able to get your site listed in the answer box.
First of all, you need to prepare a list of questions related to your industry niche and then create dedicated pages to answer those questions in detail preferably by creating simple HTML tables as done by restastyourstyle in the answer box above.
11- Regularly Update Your Sitemap
You might think it a huge burden to regularly update your sitemap especially when you are adding so many pages to your site on a daily basis. But, believe me, the sitemap is one of the most important components for search engines.
In the words of Google, "A sitemap is a file where you provide information about the pages, videos, and other files on your site, and the relationships between them."
Having an updated sitemap is important because:
Search engines are immediately informed when you have any changes on your site.
It facilitates easier crawling of your site.
It allows crawling of web pages that aren't well-linked from other popular pages on your site.
If your site has pages that are not linked externally from other sites then googlebots may find it crawl such pages. Having sitemaps helps googlebots to effectively crawl such pages.
If your site uses rich content Google can take additional information using sitemaps.
Your product images will get indexed easily if you keep your sitemap updated.
You can use tools like Screaming Frog to prepare your own sitemap.
12- Track Internal Site Search Queries
Do you want to know which products your site visitors are most interested in? Google Search Console's internal site report tracks this!
Here is how you can identify the keywords (or the products) that the users are most interested in when they land on your website:
Step 1: Login to Search Console and navigate to Content > Site Search > Pages.
Step 2: Apply the default Segment called Organic Search Traffic.
Step 3: Select a metric set from the Explorer tab.
Step 4: Click through the data to find a page and the the search terms used on that page. You could narrow this report by changing the secondary dimension to Landing Page.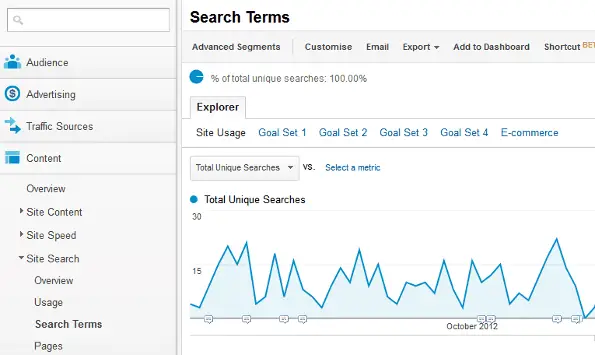 Step 5: Apply Keyword as a secondary dimension to see which terms drive users to either a Start Page or Destination Page.
Once you have the list of keywords, you can now create new and dedicated pages for those products that are great demand but are missing from your site. This is one of the greatest hacks to raise your conversions.
Conclusion
As stated earlier, doing SEO for an e-commerce site is not easy. From having proper navigation to keeping your crawl rate higher, every step is important to enhance the user-friendliness and visibility of your e-commerce site. Use these tips to instantly optimize your SEO so that the potential new customers are able to easily find your site online and are complete their purchase.