Consumers are buying from short form videos like Instagram Reels and TikTok. Here's how you can grab some of that audience. 
It took me a long time to warm up to TikTok and Instagram Reels.  When I first started exploring these short form video platforms, all I got was dancing.  But after doing a few searches on topics I was interested in, the algorithm kicked in and now I can honestly say that I'm addicted. 
But then I got to thinking, "Can short form videos help entrepreneurs attract new customers and sell more?" 
I had my opinions, but I wanted to see what real consumers said. So I ran a survey to find out. Here are the results.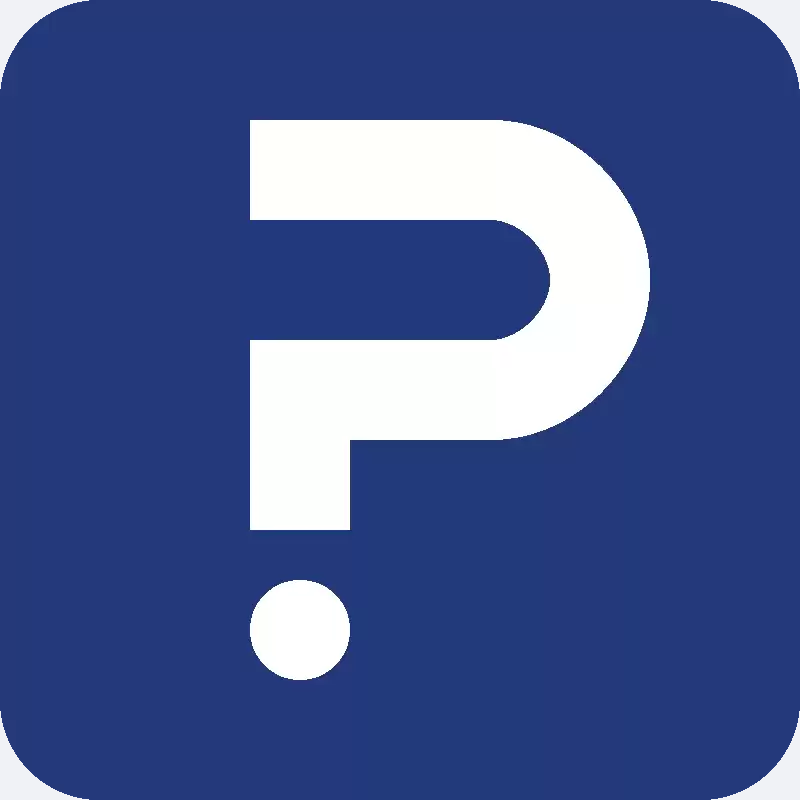 Want Data Like This?
QuestionPro's DataStream Partner Program is designed for influencers, creators, and media companies to have exclusive access to the advanced QuestionPro's Software Platform, Audience & Research.
For more information: https://www.linkedin.com/in/timothyjcornelius
Learn More
We earn a commission if you click this link and make a purchase at no additional cost to you.
A New Batch of Entrepreneurs Get a Platform
Every new platform enrolls a new batch of entrepreneurs.  Twitter attracted industry experts with it's text-heavy interface, Facebook attracted coaches and freelancers with its groups and communities, and now, a whole new batch of entrepreneurs have a platform to feature their unique approaches and solutions for a myriad of problems and interests.
I'm specifically thinking about artists, cleaners, musicians, lawyers, doctors, pharmacists, educators, experts and enthusiasts from all aspects of life and from all over the world. 
I found something magical about this content. It was authentic, genuine, helpful, entertaining, educational – all in 1 minute to 3 minute clips.  
As months went buy, I noticed that I had saved hundreds of videos recommending specific types of marketing software. I had also saved videos that talked about books I wanted to read, cleaning products, Amazon finds, and so much more.
Was it just me?
Apparently not. Consumers have spoken and this is what they said.
77% discovered a product or service that they purchased from short form videos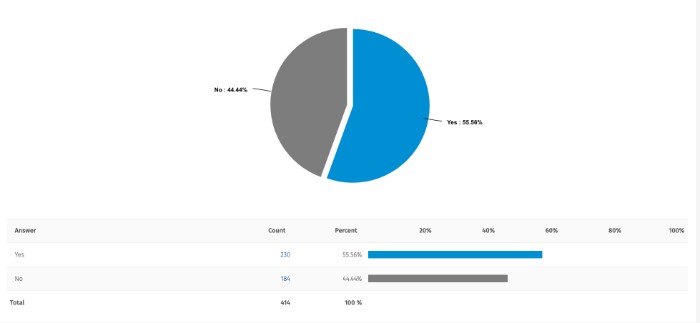 This is a significant finding and speaks volumes about the power of short form videos in driving consumer behavior.
Fewer than 10% of our respondents have NEVER watched a short form video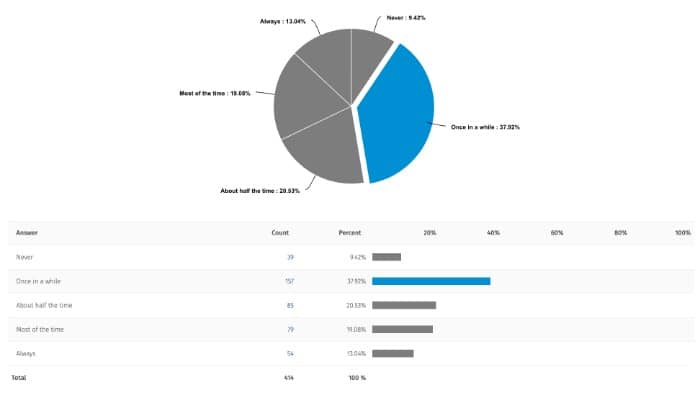 60% have used a discount code from short form videos to make a purchase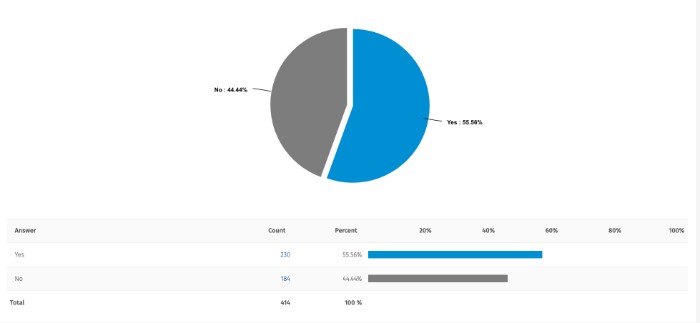 80% have shared at least one short form video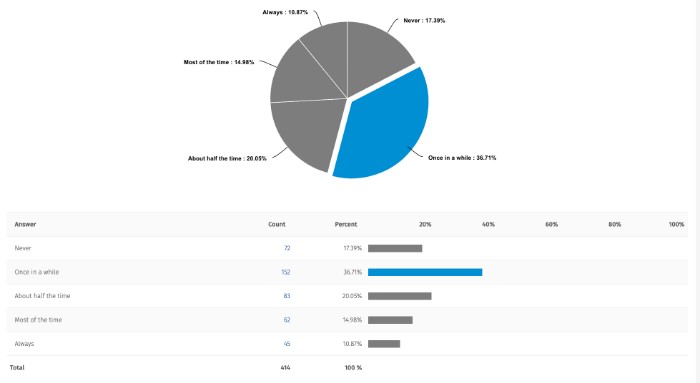 80% of consumers are more likely to purchase from a business that posts content on Instagram Reels or TikTok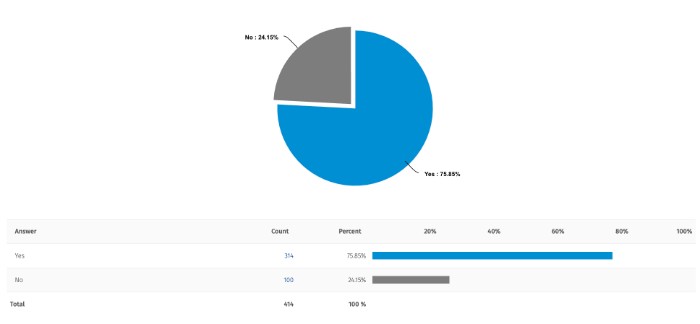 Short form videos drive action from younger consumers
While Instagram Reels and TikTok are similar in nature and creators tend to post the same video on both platforms – TikTok gets 6 times more engagement than Instagram Reels.
TikTok is popular among young people because it offers a combination of entertainment and educational content. The platform exposes users to new information and allows them to discover their peers' interests. Additionally, the app simplifies the process of purchasing products based on recommendations from friends.
Consumers under the age of 44 are getting their purchase inspiration from short form videos

Younger consumers are more likely to purchase based on content they've seen in short-form videos

What Types of Businesses Should Use Short Form Videos to Grow Sales?
While any type of business can benefit from these types of videos, there are a few that really benefit from this style of social media content:
Affiliate marketers: Whether it's "Amazon finds" or "Web sites that feel illegal to know" folks who make their money promoting third-party products have found a profitable distribution and purchasing channel. The short form videos make it easy to demonstrate software and physical products in a way that is relatable and engaging.
Health and wellness businesses: Fitness trainers, nutritionists, yoga instructors are all using short form video to demonstrate how their services can help people improve their health. It's a cost-effective way for them to reach new audiences while helping those with specific needs find the right solution.
Education: From tutorials on coding to classes on healthy cooking, these short form videos are helping educators reach a larger audience in an economical way. Not only does this give them access to new markets, but it also enables them to practice their craft and gain experience.In conclusion, there is no doubt that short form video should be part of your content marketing strategy.
Consultants and coaches: These professionals are leveraging this new platform to feature their unique approaches and solutions for a myriad of problems and interests. It's an affordable way to reach potential customers all over the world with your message.
Professionals: Whether you're a lawyer, pharmacist, doctor, travel agent, or financial planner, you'll find an eager audience who is eager to learn and take advantage of your insider tips.
What are the best practices for creating engaging short form videos that drive sales?
If there's anything I've learned in my exploration of short form videos it's that ANY type of business can benefit from this format. It's really not about the type of business, it's about the "creator" — the person making the video.
The most successful creators share these success attributes. Please note that being "good-looking" or video savvy isn't one of them. In fact, quite the opposite.
Have a unique point of view and stick with it
I can't stress this enough. There is no room for being vague. The algorithms are brutal. If people scroll past your content (in less then 2 seconds) you've lost them, and you can expect your videos to never show up again.
The best use of your time is to buckle down and craft an authentic point of view and make sure that you have stories and data to support your opinion.
This is one of my favorites; @StealthHealth
I found this guy while searching for healthy high-protein recipes for my young adult son. Who better than a guy who is my son's age and who creates tasty deliciously bad-for-you looking food that's stealthily good for you.
Another plus for his series is that every single recipe is just one video.
Communicate your message as vividly and succinctly as possible
The next skill or talent that's critical for your success is to be able to get your point across in about 60 seconds. You can also post videos that are up to 3 minutes in length. You can do multiple parts, but audiences don't prefer these. Most people want you to get to the point in less than 3 minutes.
The great thing about this constraint is that it will force you to stick to your brand message. It will take practice, but once you get the format, you'll find yourself doing this effortlessly. In fact, this talent will serve you well in all areas of communication.
Here's an example of a psychotherapist sharing tips for having difficult conversations and not triggering a defensive response.
Be natural — accept how you look and sound
For those of you who hate being on camera, you can relax. Looking good is not a thing (unless you're in the fitness space). In fact, TikTok and Reels audiences love content from people who look and sound real.
Know your audience — and speak directly to them
Understand the kind of content they are looking for and how you can provide value. The best way to do this is to create a variety of content types and styles.
Tell Stories
One of the most popular types of content is called "Story Time". This is where the creator shares a personal story about their life and/or their business.
Take a look at this example.
This is @BridalInfluencerKasia. She's a bridal shop owner who shares real stories about brides buying wedding dresses. Now, I'm not a bride, not in the market for a wedding dress, but this content puts "Say Yes to The Dress" to shame.
Notice that she speaks from the heart and from her own experience. What you may not notice immediately, is how she authentically inserts and shares her capabilities and the amazing hoops she's jumped through for her brides.
The Bottom Line – Short Form Video Sells
If you're frustrated by the fact that Facebook has gone pay-to-play in order to get any engagement, short form video may just be the answer you're looking for.
Short form video has become an invaluable tool in content marketing today, providing businesses with a cost-effective way to engage their audience, inspire them to purchase products or services, and drive conversions.
Our survey results show that if you're targeting an audience that's under 44. you'd better start doing short form videos.