Can you believe that social media is more than 20 years old? It's time to take a new look at the best social media management tools. So let's get started.
You need to stay exposed and connected to your customers on social media networks, and for that, you need a tool. Social media management tools are just the right thing to use to engage in social media marketing for your business.
We will take a look at some of the best on the market to help you to keep your posts current and properly exposed. So keep on reading if you want to know more about these great management tools to keep your listings up.
Best Social Media Management Tools Reviews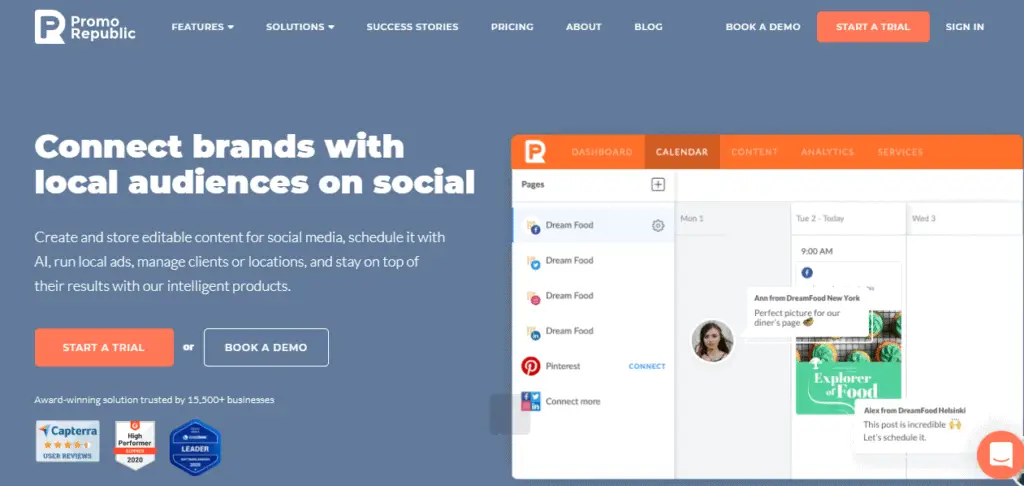 With this social media management tool at your disposal, you can help your business by improving and managing your social posts.
This social media management tool can be used with a wide range of media networking platforms for your convenience. It will also easily sync with all those popular social media platforms to get you up and running in a short time.
The calendar is well-designed, so you can easily schedule your posts to improve your small business and manage social media channels. Unfortunately, this tool cannot be used with Instagram, which takes away some of the versatility of the social media management tool.
Pros
Can be used on a wide range of social networking platforms
It will easily sync with most social networks
Easy to use calendar included
Analyze platform audience for best timing
Easily save posts so you can re-use them
Very easy to use scheduler and post editor
Cons
The screen gets a bit cluttered quite quickly

No automatic formatting feature from one social network to another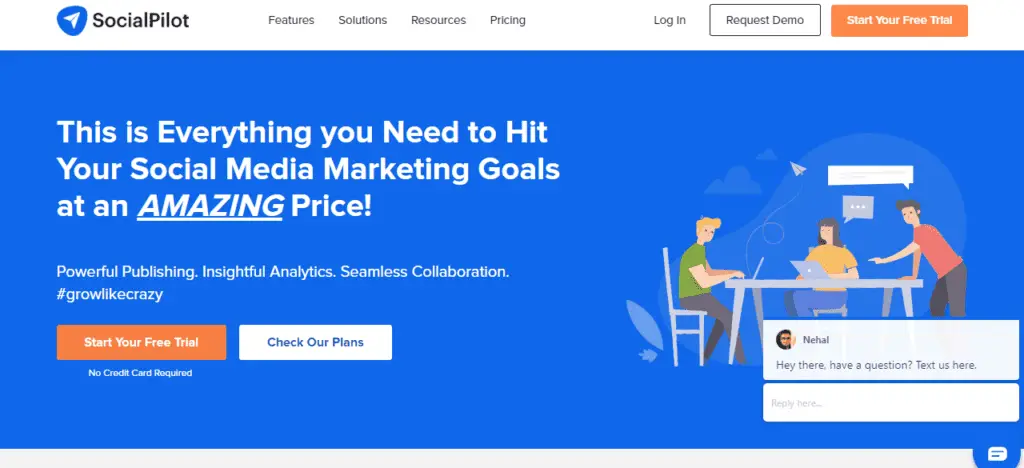 This very flexible social media tool is a great way to gain more readers with your blogs and posts for promotions and exposure.
There is not much of a limit on the number of schedules you can create at a time for future use, saving you time. It has access to quite a number of the most popular social media networks for better exposure to your posts.
It is also compatible with Google My Business, so you can easily schedule and create great posts for your business. However, there is no automatic alert for when your schedules fail, so you will not be aware of that.
Pros
You can easily schedule a lot of content to save time
Access to many different media platforms
Social media posts can be easily created and shared
Very easily manage Google My Business posts
Post recycling feature included for reposting option
You can schedule your posts a few days in advance
Cons
There is no automatic alert when your queue fails
Comes with quite a cumbersome interface
You do not get a lot of support for Instagram
This app will help you create a presence for your posts on a wide variety of social media platforms to increase your social listing.
It is easy to manage all of your posts and revive all the old ones to be posted again with timed schedules for maximum exposure. This will help make your presence known on a variety of social media platforms quickly and easily.
These schedules can be timed with different intervals to be reposted every time they are revived. However, there is not a lot of support for Revive Social on platforms other than WordPress sites, so that limits it a bit.
Pros
Very easy to manage your newsfeed
Schedule a lot of posts at a time and forget about them
The app will easily track all your clicks
You can share all your posts over and over
Easily revive old posts to be seen many more times
Cons
Very little social media support
Mostly compatible with WordPress sites
Not many paid packages available for your business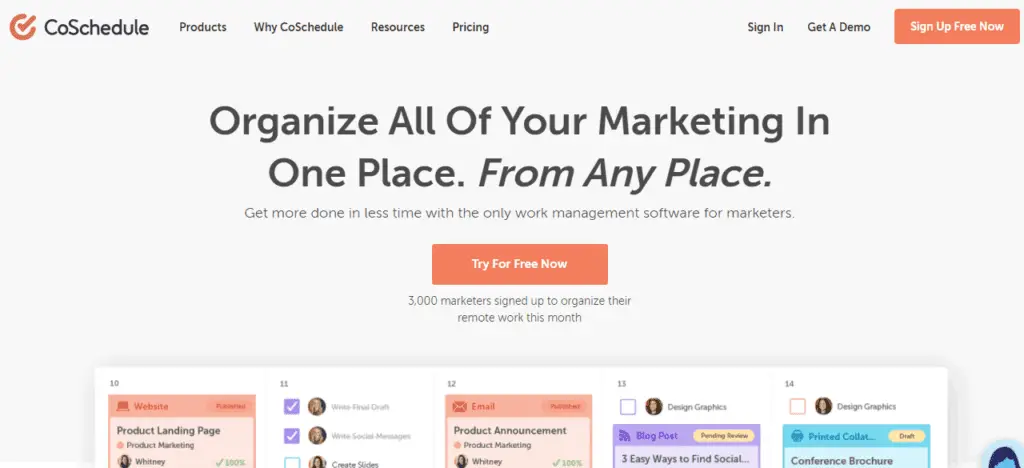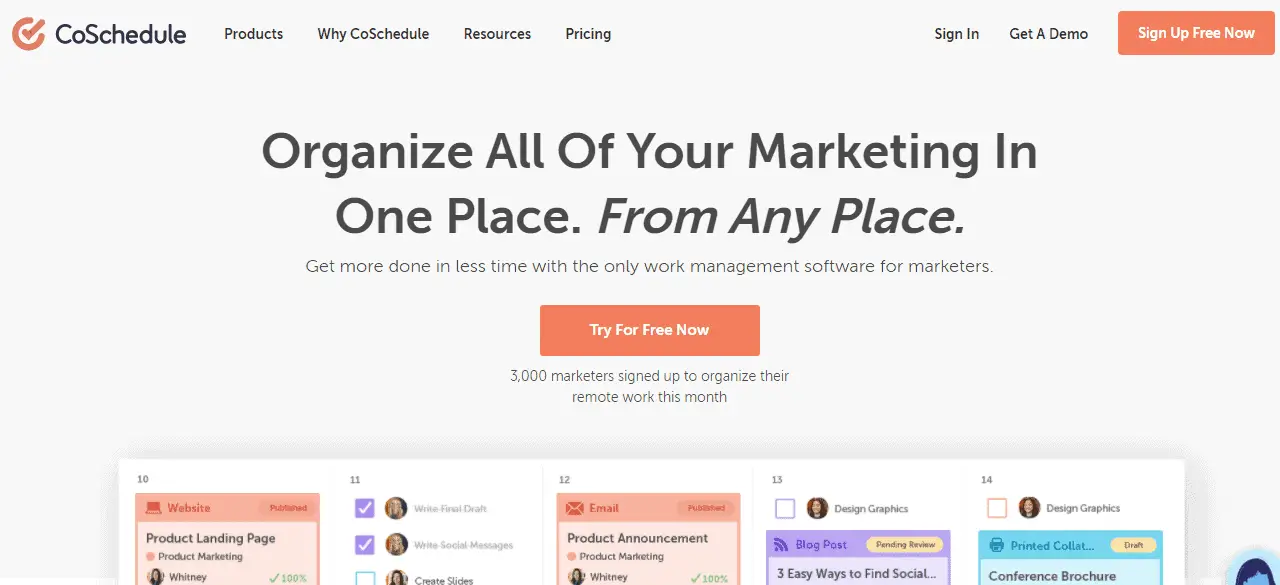 This powerful social media management app that comes with a lot of great features included will help with your scheduled business posts.
With CoSchedule, there is a free version available with limited features so you can test drive it. New features are added to this app to make it much easier to manage your social media listings and many other jobs.
It also comes with quite an easy dashboard to make it much easier to use for all of your scheduled tasks. Unfortunately, this tool does not come with a free trial or a lot of paid options to customize it to your personal preferences.
Related: read our full review of CoSchedule app here.
Pros
There is a lifetime free version available
New features are added every month
Very easy to use with the SEO ready feature included
It comes with quite a user-friendly interface and dashboard
Automated marketing schedules to save time
Call and payment reminders available
Cons
There are not a lot of paid packages available
No free trial is available for this app
Non-regular users may get confused with regular updates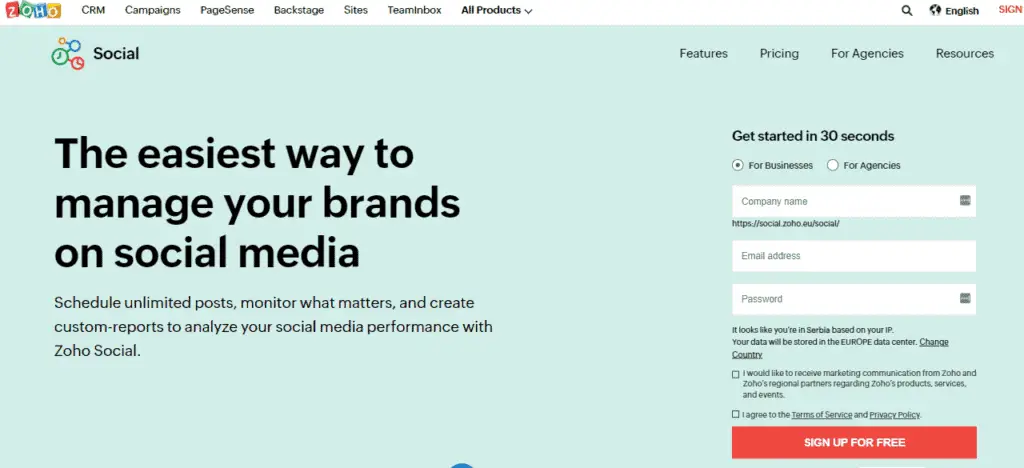 With a lot of custom reports, you can easily monitor and manage your brands on social media for much better listings.
All of your reports are easily accessible, and you can view audiences and engagements on a single page for ease of use. With the easy to use interface and interactive dashboard, this social media management tool is straightforward.
It has support for most popular social media platforms to increase your range of exposure. However, it does not have support for all social media platforms such as Pinterest and other less popular ones.
Pros
Audiences and engagements can be viewed on one page
The interface is relatively easy to navigate
Supports a wide range of the most popular media platforms
This app is quite easy to use without the steep learning curve
Continuous activities with long term scheduling capability
Easy to create drafts and comments
Cons
It is not always compatible with picture sizes
Might be a bit overpriced for what you get
Not all social media platforms are supported
Conclusion
The winner among these great social media management tools is the feature-rich PromoRepublic to keep your posts relevant. It is quite affordable and will help to promote your brand on most of the social media platforms. In second place, we have Social Pilot which will help improve and manage your business's social posts.