If you had access to  $250,000 to put in your marketing budget, how would you spend it on marketing to grow your business?
Maybe spending on marketing isn't the first thing you thought of, but it should have been.  While marketing may have been perceived as something only big companies do, these days, it's as critical to having a business a having a telephone number or an office.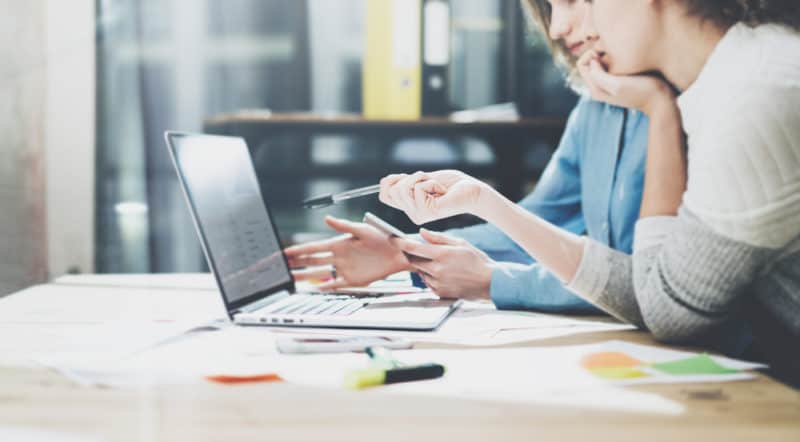 By SFIO CRACHO via Shutterstock
Why spend on marketing?
So you can buy more customers. Think of spending money on marketing as literally buying new customers.  That's what a marketing budget is, it's how much you want to invest in buying new customers.  In the same way, you have a budget to purchase raw materials, paper, or even paying for internet so that you can service customers or make products for customers, you need to invest in a machine to get and keep customers and establish a solid marketing budget.
Bootstrapping for too long will stunt your growth: Most small businesses are really focused on bootstrapping; trading their time for marketing tasks.  While this strategy is fine for the first year or two of your business, at some point, it starts eating away at your growth and costing your market share.
You can't grow and scale on word-of-mouth alone. Some mom-and-pop shops may be able to sustain their business with word-of-mouth, but it's extremely difficult to scale, grow and extract yourself from your business if this is the only marketing leg you have to stand on. Your marketing budget doesn't have to be huge, but you do need one.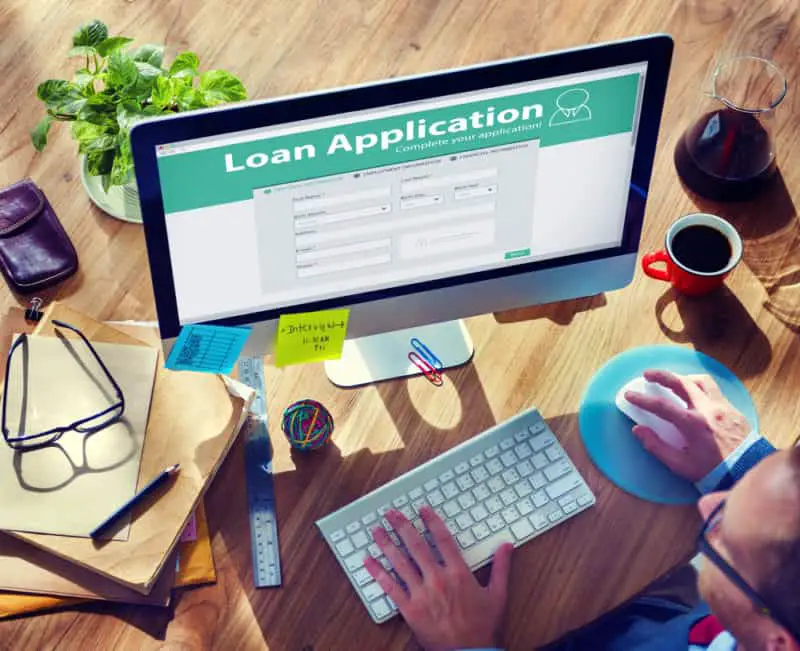 When should you borrow money for marketing?
It's a chicken and egg question, isn't it?  You need customers to make money to invest in marketing and you need marketing to get more customers, so how and when should you borrow money for marketing?
In general, it's best to borrow money for marketing before you need it, because loans take a while to process. If you borrow money when you are desperate, you run the risk of falling into a predatory loan with extremely high interest payments.
Following are specific marketing strategies where you can invest your marketing budget.  These are listed in the order in which you should implement them for lowest total cost to you and the highest impact on sales and profits.  I've also included a difficulty rating, specific resources you can use to get started and how to measure your return on investment.
The first few strategies require upfront investments of time and money that build a sturdy foundation for future marketing strategies and tactics.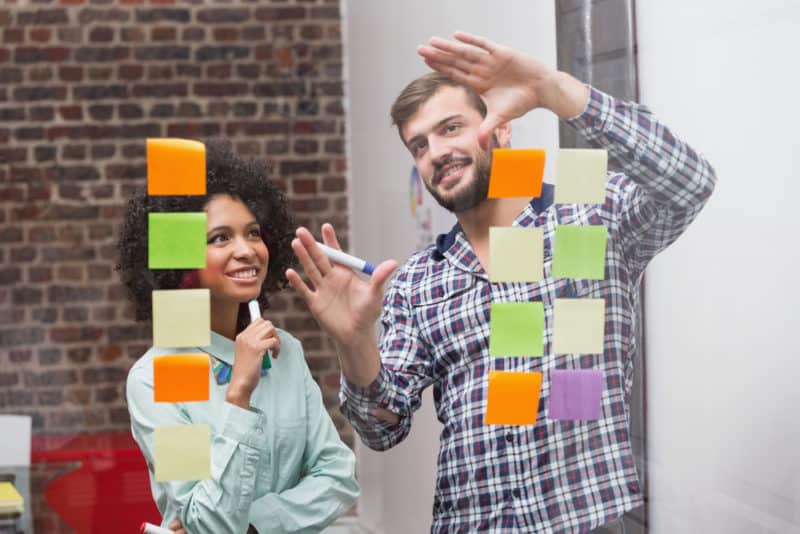 Hire a branding expert to Develop Your Marketing Message
Do this first. Don't jump into developing logos, designing websites and spending money on advertising without having a clear message that set you apart from the competition.  Take the time to develop ideal customer personas and profiles and then create profitable offers that will be irresistible to this target market.  Develop a simple and solid marketing plan and identify exactly where you will get the highest return on your investment.
Difficulty: Hard. This activity requires 100% of your time and dedication.  You'll want to dig into your customer data, find your best customers and dig below the surface to understand exactly what makes them ideal customers and where you can find more like them.
Where to go for help:  Marketing consultants are everywhere and they all promise the world.  My recommendation is to get referrals from successful business owners.  If you get stuck there, check out BrandLauncher.com.  I work with BrandLauncher and love that they have an assessment that they call Thrive Score.  This will help you identify exactly where you are strong and weak in your business.  They also follow a rigorous marketing process that has proven success. In addition, I'd say they are a company with impeccable integrity.
Marketing Budget: $5,000 – $10,000
Measuring ROI: Before starting on this process take note of your sales closing percentage.  For example say you close 50 out of 100 prospects, your closing percent is 50%.  Now run the same sales process only this time you're targeting specific customers with a unique marketing message and an irresistible offer.  You're closing percentage should be higher and if you've developed profitable offers, you should be making more money per new customer.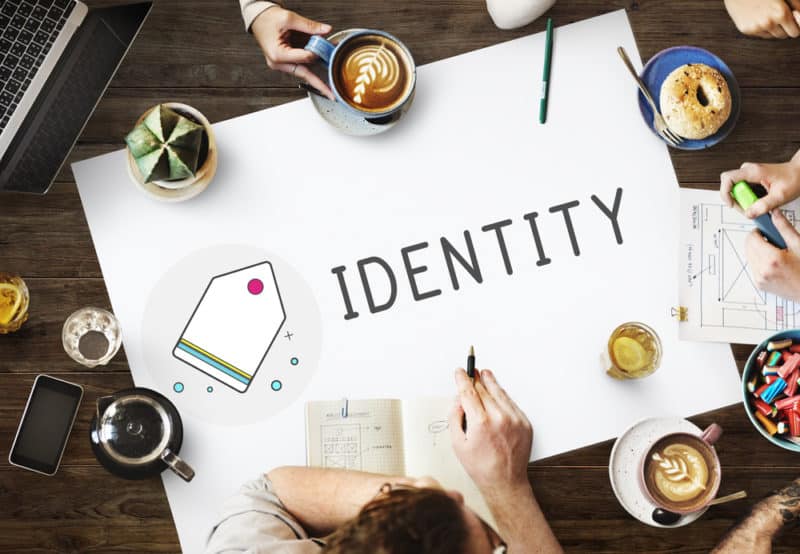 Brand Design Ideas Imagination Logo Tag Concept By Rawpixel.com via Shutterstock
Update your branding; logos, letterhead, business cards
With a new marketing message, clearly defined target marketing and irresistible offers, you're ready to dress your company up to meet the world with an updated brand that includes a hip new logo, letterhead and business cards.
You might think that your old logo is fine, but if you haven't done any updates in at least five years, there's a good chance that it's hurting your sales.
Difficulty: Easy.
Where to go for help: Hop over to 99designs.com.  They are pros at this process and can get you into swanky and cool logo and branding package in less than a week.  I recommend you invest in the Platinum logo design package and then once you've selected a logo and a designer, start a 1-to-1 project with that designer for the rest of your branded marketing materials. I've actually been through this experience when I rebranded Bizapalooza and it was AMAZING.
Marketing Budget: $2,000
Measuring ROI: Did you know that simply engaging with your customer reminds them to buy more? Rebranding your business is a fantastic reason to engage with your customers. Tell your customers that you're planning on updating your logo.  You can even survey a few customers to find out what their impressions of your logo and brand are and see if their feedback matches what you had in mind for the brand.  Once you're close to selecting a logo with 99designs, you can use their polling feature to get your customers involved in helping you select a final logo design. All of these touches, remind your customers to buy from you.  Measure how many touches you had with your customer BEFORE the re-branding, during and after and then also track their purchases before during and after.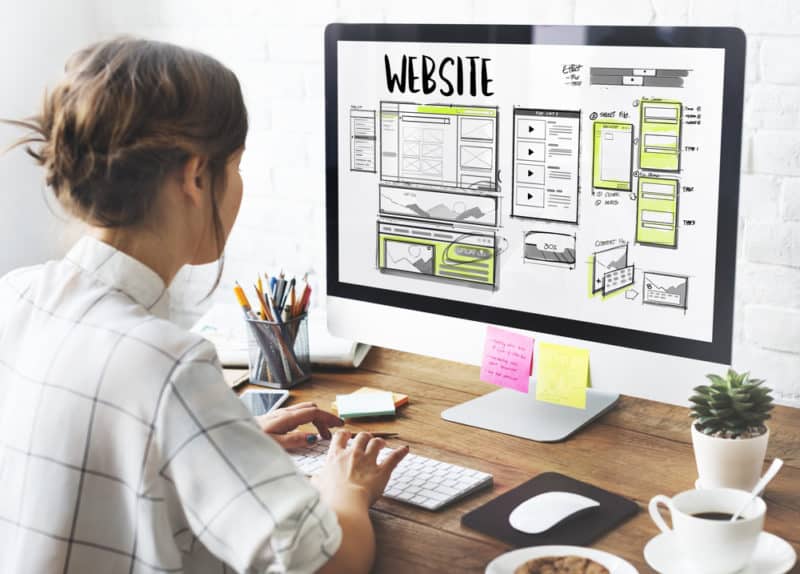 Website development layout sketch drawing By Rawpixel.com via Shutterstock
Update your website
Just like with your logo, if you haven't really changed your website in more than three years, I guarantee you, your sales are suffering.  Your website Must (must, must) be mobile friendly first. It must be fast and it must give your customers all the information that they need to buy from you – include easy mobile shopping and check out.
Difficulty: Easy.
Where to go for help: If you are a DIY kind of person and enjoy playing with technology, you can try a simple drag and drop WordPress theme such as Elegant Themes Divi, Thrive Themes or OptimizePress.  But I'd really recommend you hire a professional to get this done, you'll be glad you did.  If you enjoyed 99designs, you can get a web design from them.  Then hop over to AskLorem.com to take the design from concept to LIVE.
Marketing Budget: $1,500 – $5,000
Measuring ROI: This is where all of your previous investments start to really pay off in the form of hard numbers.  An updated website that loads quickly and has Search Engine Optimized content will become a lead magnet for new customers.  Be sure to document your website traffic BEFORE the new site and after the new site.
Optimize your website with SEO friendly content and social media sharing
Can you say "Cha-Ching"? A well-designed, mobile optimized site will get customers' attention, but a website with useful content that is shared on social media is a real customer magnet.
Difficulty: Medium
Where to go for help: For this aspect of your business, you will need a content and social media machine.  I have two recommendations for you.  For SEO optimized website copy and high-quality content I would recommend ExpressWriters.  These folks have a stable of general, expert and authority writers who create high-quality content.  My other favorite resource is OptimizedScribes.  These guys are a content and social media turnkey machine.  Both of these sources will do a thorough analysis of your site and create everything you need to drive new customers to your site and to build your brand online.
Marketing Budget: $15,000
Measuring ROI: This is the stage of your marketing investment where you expect to recoup all of your previous investments. There is no getting around ROI measurement in this phase of your marketing process.  Measure the number of visitors every day, the bounce rate (what percent of visitors are leaving) this number should be less than 80%, traffic sources (where your visitors are coming from), time on site (where visitors are spending the most time), conversion rate (what percent of visitors sign up for something or buy something from your site).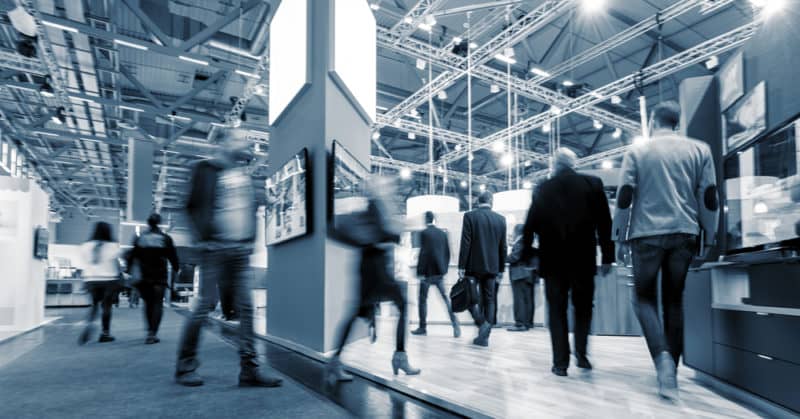 Attend Conferences and Trade Shows
There's no better way to attract new customers than to attend well-targeted conferences and trade shows where your ideal customers and prospects are all in one place.  Just imagine how much time and money you can save in travel if you strategize and plan for a killer conference.
Here are a few conference marketing tips:
Create an email list of customers and prospects and invite them to attend the show.  Most conferences will provide additional tickets and promotional codes, be sure to share those with your list.
Invest in a booth that clearly communicates your marketing message to your ideal customer.
Invest in fantastic give-a-ways that your prospects and customers will appreciate.  These days, you can't go wrong with a branded portable battery for electronic devices.
Sponsor an event or hold a private event at the hotel.  One of my clients hosted a boat ride on a lake. More than 60 people attended and they created long-lasting relationships that have yielded dozens of new projects.
Apply to be a speaker at the event, this gives you the opportunity to show yourself as an expert to your ideal customers.
Create a killer email follow-up sequence with everyone from the conference and be in communication with them throughout the year.
Have a specific offer that you are featuring and focus primarily on pitching that offer.
Difficulty: Medium
Where to go for help: This is mostly a DIY marketing activity.  If you need additional help, you can find marketing experts using UpWork.com or you can go back to the marketing consultant who helped you with branding.
Marketing Budget: $50,000  – $100,000
Measuring ROI: The key to measuring your ROI for a conference is in managing your list of customers and prospects as well as the new contacts that you collected at the show.  In your CRM or email system, be sure to tag everyone to the specific conference name.  Measure against your goals for the specific offer that you were selling.
Commit to a sales and Email marketing automation system
Email marketing continues to have the highest ROI for small business owners, yet it's astonishing how few small businesses use email marketing beyond sending newsletters or coupons.
Choose an email marketing system such as Constant Contact or MailChimp.
Use a company domain name instead of Gmail or Yahoo. This is something you can do through your website host.
You'll need an employee or a marketing company to write the emails and set up the email marketing system.
Difficulty: Medium
Where to go for help: If you have an employee that is somewhat tech savvy, you can certainly assign them this task.  You can also outsource this task to a company.  I use OptimizedScribes.com.  They have a subscription to Constant Contact and can handle everything from emails, to newsletters and everything in between.
Marketing Budget: $10,000
Measuring ROI: To calculate ROI, you'll need to determine which metrics matter the most to you. Here are the most important things to evaluate:
Click Through Rate (CTR): How many recipients clicked on one or more links in the email
Bounce Rate: How many emails that did not reach an inbox
List growth: New subscribers – unsubscriber ÷ total subscribers x 100 = list growth percentage. Email engagement: How many people shared the content on social media or forwarded?
Total ROI: How much additional business are you earning from your email efforts?
Your email marketing system should be able to give you all of those numbers. Try this Email Marketing ROI Calculator to help you get more specific marketing ROI numbers.
How to Borrow Money for Marketing
I've just given you a complete wishlist for where to spend money on marketing.  But before you run off and borrow money for marketing, make sure that you do it wisely.  If you've ever watched Shark Tank you'll remember that one of the first questions any of the investors as is "What are your sales and where are they coming from? Or Why do you want money?
They ask this question because the best reason to invest or lend money is to help a small business owner fulfill on orders they already have, but don't have the capacity to fulfill on.
TIP: Don't borrow money on a whim or a wish that doesn't have clear and measurable goals.  Once you've borrowed money, you will have to pay it back on schedule, so you have to be sure that once you've borrowed that you stick to your implementation schedule.
Calculate how much money you will borrow.

 You'll need a detailed marketing plan that outlines each of these strategies and all of the costs (both in paying fees and services as well as any employees and even yourself).

Calculate how much new business you will need to pay it back.

  Remember it's not just paying back what you've borrowed, it's paying it back with interest and having money left over for profit.  If you borrow $100,000 to go to a trade show and each new customer has a

lifetime value

of $10,000, then you will need new 12 customers to barely break even. You'd probably want twice that to make you feel successful.  Kabbage has a fantastic interactive

Marketing ROI calculator

that will help you decide. Wondering what your Lifetime value of a customer is? Try this

calculator

.

Have contingency plans.

  Even the best laid plans have "Murphy's Law Moments" and it's a good idea to have contingency plans in place.  What will you do if something doesn't work as planned?  My advice is to move in phases.  Don't start every project all at once.  Run each phase of your marketing strategy, measure your results, tweak and improve at every stage so that it's optimized for results.  If you start too many projects to fast, you run the risk of none of them delivering on the promised results.
A lot of marketing people like to say that marketing is an investment.  And as you've seen, there are definitely times and strategies that are exactly that; you invest time and money without immediate payback.  However, as you move through these strategies, you can see that the ROI gets much clearer and more specific.  In cases such as websites, email marketing, and conferences, and trade shows, marketing isn't just an investment, it's an expense.  In essence, you are purchasing a lead generation, ideal customer acquisition machine.  Like all machines, these strategies have moving parts that all need to be in working order if you are going to "buy" all the customers your business needs to be successful.
Don't shy away from investing in marketing because you are scared.  The best way to eliminate fear of meeting your marketing goals is to have a firm strategy, plan, measurements and contingencies in place.  Do that, and you will see your business grow profitably.