Don't ignore SEO in your website design. Your website doesn't just have to look good, it has to drive new customers.
This is a real-life marketing lesson from Conor O'Flynn, Commercial Director of O'Flynn Medical. He's an avid reader of DIYMarketers.com and sent in this story about how they solved a real marketing challenge.
O'Flynn Medical is one of Ireland's biggest healthcare equipment providers. They provide healthcare advice and services to both the commercial and private sector.
A few months ago, we here at O'Flynn Medical faced a common business problem. Our business was growing and had a bright future, but our website was clearly in need of an SEO update.
Specifically, we needed it to be more mobile-friendly to accommodate the new ways people use the internet. We also wanted to give our product pages a more shop-like feel.
The site we had was performing well and getting plenty of traffic, so we were confident that our prospects would only improve once we fixed things up.
We commissioned the new site from a web design agency and waited to see what the final product would look like.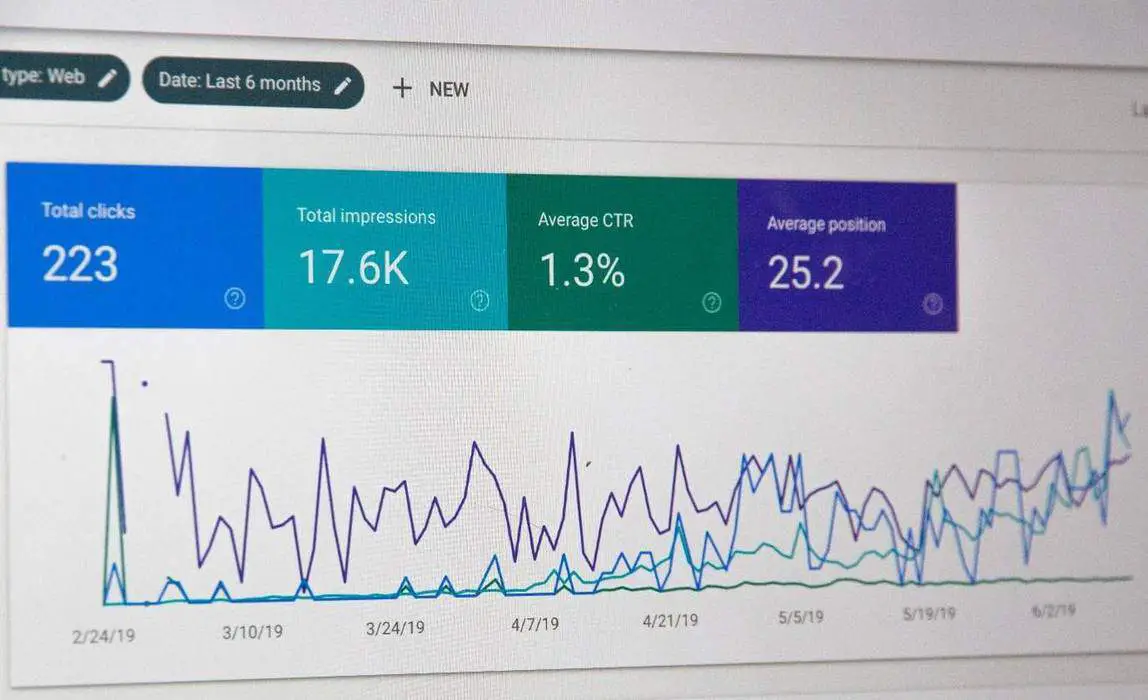 How Speed Effects Your Website
When our new website finally went live, things didn't go as we'd hoped. That's when we learned that SEO website design was more important than we thought.
The site was extremely image-heavy and slow to load, and it wasn't being found on search engines.
It looked great. And it was exactly what we had wanted. It just wasn't going to bring in the number of visitors that we needed it to.
Within just two months, we dropped significantly in the search engine rankings. In fact, we weren't getting the healthy amount of inbound sales we expected expected.
Another thing that was missing was that didn't have Google Analytics to tell us just how bad things were. We didn't need specific numbers to know that something had to be done.
How to Design an SEO Friendly Website
We knew that we were looking at a problem with our search engine optimization (SEO for short): the process of tailoring a website so that it ranks well on the results pages of popular search engines.
The trouble was that the initial redesign had been very expensive. We had no budget left for the changes that would now need to be made.
We couldn't afford to just hire a marketing company to do it for us, but we managed to convince one to act as our guide through this process for a reduced fee.
We did most of the work involved in this SEO tune-up ourselves on the advice of a local agency called Digital Funnel. These 8 steps are applicable to any business wanting to improve their search engine ranking results.
Step 1: Start With Keyword Research
The first step in our SEO website design optimization journey involved finding the right keywords to target. We used SemRush for this purpose; it's a paid service, but it offers a 30-day free trial that should give you more than enough time to do your research.
To get started, make a list of your top three competitors and then use the tool to see what search terms they're ranking for and how much traffic they're getting from them.
You can use those results to figure out what has worked for others and decide if you want to compete with them on similar keywords or try to carve out your own niche on ones that are less crowded.
Step 2: Install Yoast Via WordPress
Next, we decided to set up the tools we needed to put our plan into action. Our website is hosted by WordPress, so we installed the Yoast SEO plug-in to help us keep track of our SEO efforts.
This handy piece of software lets you check all of your website content for SEO optimization and easily add important elements like meta-descriptions and internal links.
Yoast automates a lot of the routine tasks and checks involved with creating a perfectly optimized site, so it's especially helpful when you're still getting used to doing things this way.
Step 3: Create SEO Friendly Content
Photo by Nick Morrison on Unsplash
Content that ranks well needs to be at least 1000 words long, but you shouldn't put all that information out there in one big block.
We broke our content up with sub-headings and bullet points so readers could take in the information in small, easily digestible chunks.
Here's an extra tip: if you're not sure what topics your audience might be interested in, the frequently asked questions that Google displays for each search can provide you with plenty of starting points.
Step 4: Fill in all the SEO elements on the page
After our content was ready to go, we moved on to optimizing the underpinnings of our website's pages.
Elements like meta tags, meta descriptions and titles also factor into your rankings, so don't neglect them!
Yoast can help you with a lot of these things, but you should always check over and quickly customize any templates or automated descriptions the tool gives you.
Step 5: Optimize Images With Alt Tags
The images on your site are an important part of SEO as well.
Make sure you've inserted your keywords in their file names and alt attributes to get that extra ranking boost.
Further, you should pay attention to any large image files that might be slowing your site down. Shrink any large images down to under 70KB whenever possible. If you use thumbnails anywhere on your site, they should be even smaller than that – as small as they can get without becoming a blurry mess. The smaller your overall file sizes, the faster your pages will load.
There are plugins and tools that will help you shrink your images:
Step 6: Be Sure to Have an XML Sitemap
What's an XML Sitemap?
Your XML sitemap is a digital table of contents for your website that will tell search engines what pages your site contains, what their relationship is to one another, and which ones are most important.
Improve the SEOof your website by organizing things this way makes it easy for Google to crawl and index quickly. Make sure that none of your content gets flagged as a duplicate by mistake.
If you're using Yoast Plugin, you don't have to worry about this. Yoast will set up your XML site map for you.
Step 7: Don't forget to redirect old posts
At this point we had our site set up and ready to go. But we still needed to make sure that all of the existing links to our old website would be sending people to our new site.
You'll need to set up a redirection procedure. This involves some coding and some knowledge of the different types of HTTP responses.
These things can be a little difficult for a layperson to pull off. You may need some outside help to do it. In our case, the SEO company handled it for us; if you're not sure if you have the skills in-house, you should consider hiring some help as well.
The pro version of the Yoast plugin has a terrific redirect feature so you can stay on top of things.
Step 8: Set Up and Use Google Analytics
Once everything was in order, it was time to figure out how we would collect feedback. Google Analytics is very thorough and free to use, so we signed up for an account there.
You can use Google Analytics to track how many visitors your site is getting. You'll also see where they're coming from and where they're located, and much more. This will let you know if your SEO efforts are succeeding.
You can also set it to track certain conversion goals like sales or newsletter signups. This will allow you to try out more complex marketing strategies when your basic SEO is under control.
Our Final Results
After these changes were made, we began to see small ranking improvements right away.
However, we still needed some time to gather momentum; it took 4 more months to start making significant strides. After 6 months, we achieved first-page rankings for 15 search terms on Google and a 200% increase in website traffic.
Search engine marketing is a complicated topic. I don't pretend to be an expert and there's much more to it than what I've covered here.
Here is a snapshot of our organic growth that shows you just how successful this SEO overhaul has been for us.
Here is what you should take away from this report. Even a beginner can take steps to improve their SEO website design and performance. WordPress is very user-friendly and there are plenty of tutorials available online to help you learn.
As long as you're willing to learn, you should have no trouble getting your website ranked as high as you'd like it to be.