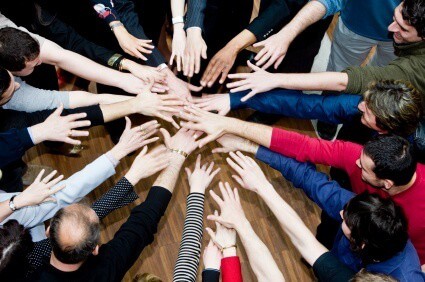 "Social media is a waste of time and money — I can't believe you devote so much effort to it — How do you actually make money with social media?"
I hear this question all the time. And the answer will be different for everybody, depending on what your business model is. If you're an industry expert, consultant or coach, the way you make money is by being credible and visible where people can sample your work and ultimately land on your site to buy whatever it is that you're selling.
Many information marketers and industry experts have become millionaires using email marketing — and that's good for them. But what if you don't have a large email list or what if you're just much better with social media — YES — you can make money with social media, you just have to treat these interactions the way you treat every other business investment; you have to measure and track to see what works, what doesn't work and how to improve it.
Use social media to drive traffic
If you've been interested in driving more traffic to your web site and increasing your conversions, one of your best tools is going to be social media.
Lately a lot of experts have been touting the power of corporate sponsorships and if that's something you're interested in pursuing — then you're definitely going to want to check out this amazing article on how to measure the success of your campaign and then you can share your results with potential sponsors.
In this article by Jenette Spayer, you can start tracking your social media success with nothing more than a spreadsheet. Here's where she recommends that you begin:
Interactions -?These are the number of Twitter mentions, Retweets and Facebook stories created for a branded profile. This metric helps us understand how engaged and involved the audience is. A good example would be to use this measurement to see the level of conversation a brand ambassador generates for a product or service.

Unique Users -?This shows us the number of people who interacted with our brands Twitter profiles or Facebook Pages; or in other words, followers that one way or another have replied to, favored or retweeted a tweet. In essence, we look for any conversation that a brand can generate on a product's social media profile.

Impressions -?A combined number of potential users that look at content associated with a users Twitter & Facebook profiles. Almost like a billboard on the highway, this is a traditional metric used for magazine and media circulation and one that most people can relate to.
Click here to view original web page at websuccessteam.com