The key to increasing social media ROI (return on investment) is to make sure that all of your channels are working together seamlessly.
With the changing business dynamics, social media has become a key ingredient in the digital marketing strategy of a business.
A study by emarketer shows that social ad spending in the US is forecasted to increase by 20 percent this year.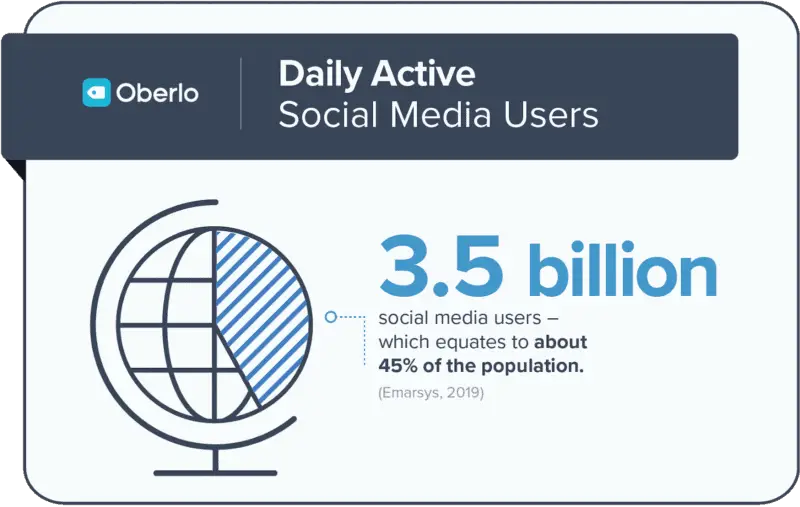 According to  a report by Emarsys 2019, there are around 3.5 billion social media users across the world. Today, many businesses are leveraging social media platforms to build brand image and interact with their target audience.
How can you use social media marketing to grow your business?
Use social media to have conversations and build relationships with your ideal customers.  Think of the social media marketing landscape as a digital marketplace or conference where people meet and mingle.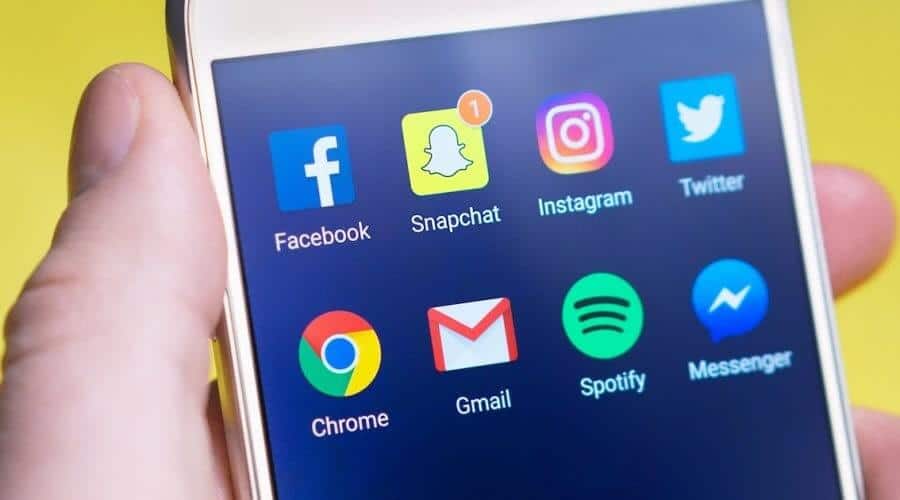 Each social media channel is like an individual country in the vast world of your industry.  Each of these social channel "countries" has its own language and culture.
So, to be successful in communicating and connecting with the people on each social media channel, you'll need to learn that language and culture.
Research by MDG Advertising reveals that 44 percent of businesses are unable to measure social media's impact on their business.

Many businesses struggle with social media marketing. There are multiple reasons for that. They are either not following the right social media optimization techniques, or are using the wrong social media channels.
What content to put on social media channels
CoSchedule, one of my favorite social media scheduling tools created this useful infographic of what type of information to share on which social media channel.
Facebook: Use video to drive website traffic
Instagram: Post beautiful images to build awareness of your brand.
Twitter: Promote content, news, reporting of live events and conversations
Pinterest: Post images to inspire your audience and drive traffic to your website
LinkedIn: Share your content and engage with others content
YouTube: Ideal for how-to videos, tutorials and keyword optimized demonstrations.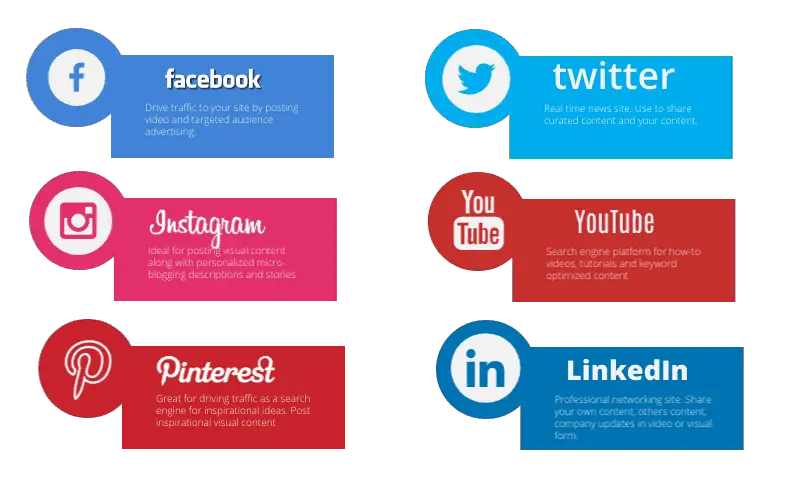 Here are the steps you need to take to increase your return on investment from your social media marketing.
Create Interesting, entertaining, educational organic content to warm up your audience
To benefit from social media, you need to create content that helps users and answers their whys and hows.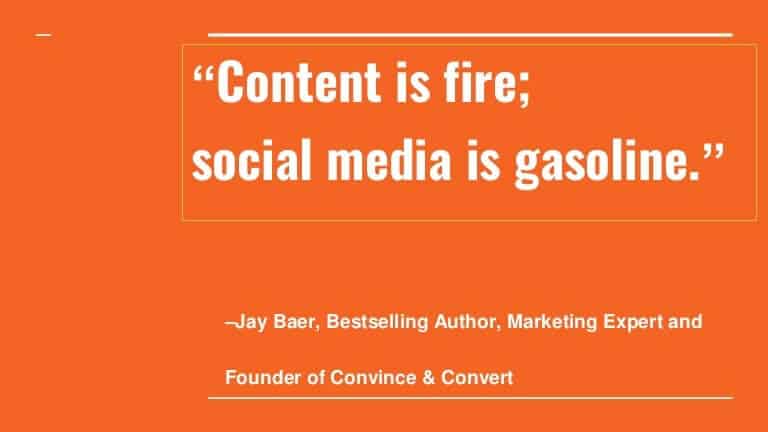 You can generate leads by creating  social media posts to share links of gated content, including research reports, whitepapers, infographics, eBooks, and webinars.
Every social media platform serves a different purpose and caters to a different set of audience. Therefore, you must understand the needs, characteristics, and behavioral traits of your audience, and then choose the social media sites accordingly.
For instance, Kepios analysis shows that Facebook is the world's most used social platform. So, you might think of leveraging Facebook as your primary digital marketing channel. However, this doesn't mean that it might work out for you.
Research shows that LinkedIn is responsible for 80 percent of B2B leads, while Twitter and Facebook result in 12 percent and 7 percent of B2B leads, respectively. Thus, the key is to select the social media platforms that are actively used by your prospects.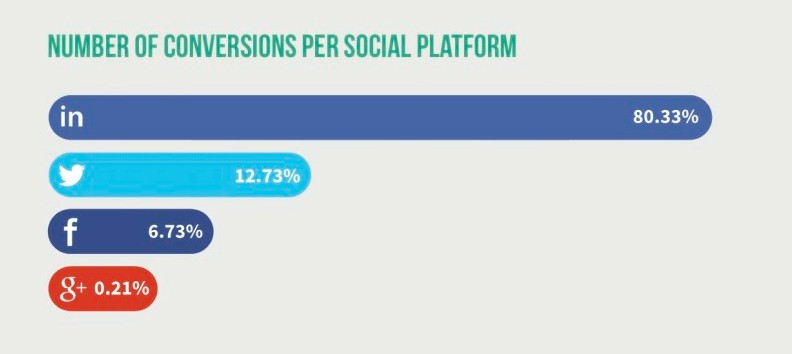 Optimize Your Social Media Profiles
Once you've selected your top two to three social media channels, the next step is to ensure that your social profiles enable your target audience to establish contact with you conveniently. Here's how you can excel social media optimization and turn your social media profiles into a bridge between you and your customers:
Provide relevant contact details

in the about section of all the social media platforms, including contact number and email for swift communication.
Add

Call-to-Action (CTA) buttons

, such as Contact Us, Book Now, and Shop Now, on your social media pages based on your business goals. For example, if you're looking to expand your blog's subscribers, you may choose 'Sign Up' as your CTA.
Make your

profiles discoverable in search engine

results by using the right set of industry-related keywords in the descriptions.
Showcase your best content by

 pinning it to the top of your social media profiles

.  The graph below shows how pinned tweets result in improved interactions, like a higher number of clicks, resulting in a better conversion rate.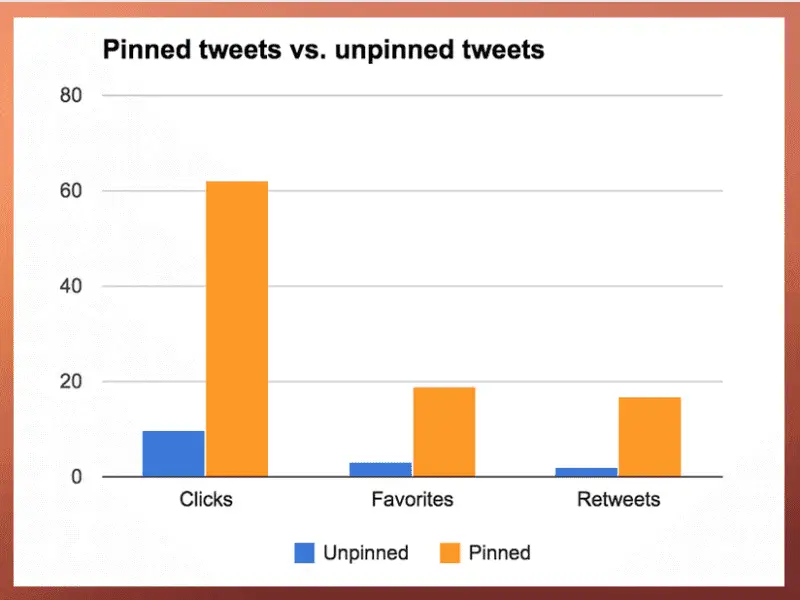 Leverage Social Media Ads
According to Adobe's report, State of Digital Advertising in 2018, almost 50 percent of Generation Z and 42 percent of Millennial identified social media as the most relevant ad channel. It is no secret that paid social media ads are an effective way of amplifying reach and increasing the lead conversion ratio.
Here are a few ways that can help maximize your reach through social media ads:
It is important to select the right type of social ads, such as photo, carousel, dynamic, and slideshow. For example, if you think images are not enough to attract and retain your audience, your go-to-choice should be video ads.
To increase the effectiveness of your ads, you should use visual elements, a clear CTA, limited text, and company logo on your social ads.
Social media platforms offer effective targeting options, including location-based, behavioral, and demographic segmentation. You can use a perfect blend of different types of targeting options depending on the characteristics of your audience.
Design Converting Landing Pages
If you are using CTA in your social media marketing campaign, make sure that you have created an attractive and high-converting landing page that can hold customers once they have clicked the CTA button. The trick for successful lead generation is to ensure that your customers spend time on your landing page. It brings us to the factors that contribute to making a landing page effective:
Your audience visits your landing pages with a goal in their minds. So, your landing pages should deliver relevant information to make the visitors convert.
Make sure that landing pages load fast. Any delay of even a second in load time could reduce conversions.
To maximize lead conversion ratio, and reduce the bounce rate, make sure to ask for necessary information only.
Test with multiple landing pages first to find out which type of landing pages are working out for your business and helping you achieve the conversion rates that you're looking for.
Collaborate with Influencers
According to InfluencerDB, more than 500,000 active influencers are operating on Instagram. People follow their favorite influencers' recommendations and make their product choices accordingly.
If you have decided to collaborate with an influencer to promote your business, the best way to go about it is to select industry-relevant influencers who have ample following similar to your target audience.
Also, make sure that you're selecting social media influencers who are credible and live up to their commitments.
Use a Social Media Management Tool
Managing social media to promote your business can be overwhelming. A good social media marketing campaign includes content creation, publishing, analytics, and reporting. It sometimes becomes hard to manage.
Luckily there are several social media management tools available on the internet to make the job easier for you. They can streamline your social media marketing efforts and improve social media optimization remarkably.
We've curated a list of the key factors that you need to consider while choosing your ideal social media management tool.
The tool you are opting should offer advanced scheduling options for all popular social media sites to save you from the hassle.
Another primary consideration should be the engagement features that your tool of choice offers. The social media management tool should enable you to interact with your target audience from its dashboard.
Any social media management tool that you select should offer responsive technical support to help resolve your queries in no time.
It should also give you detailed analytics so that you can improve your posts accordingly.
Bottom Line
The key takeaway is that generating leads through social media is not a swift process. It takes time. It is a constant game of experimentation and improvement. To succeed, you must have a good idea of what works for the audience that you're trying to reach.