The best way to get new leads is to nail down your target audience, create an offer that is irresistible to that audience and have a follow up plan to guide them through their buyer's journey.
In the world of digital marketing, lead generation is considered one of the foundational pillars of success.
The more leads you have, the better your chances of selling your product or service.
At least, in theory.
Here are the best ways to get new leads for your business
What does a new lead cost?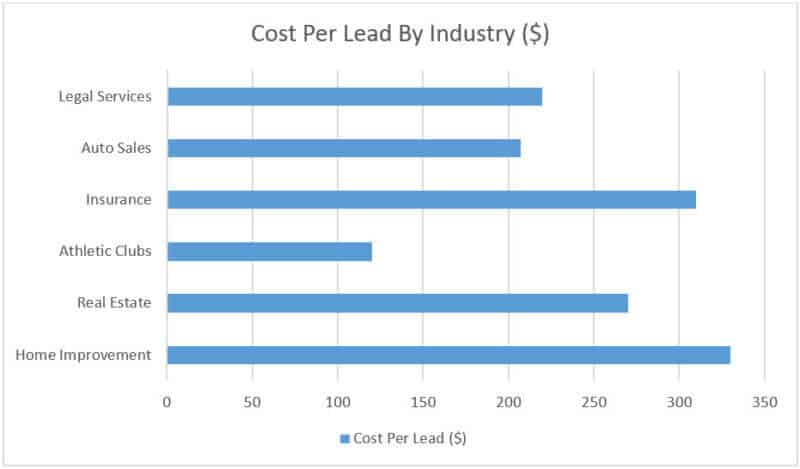 "While the average cost per lead by industry can range from $124 (athletic club) to $365 (home improvement), it's important to put those numbers in perspective. Some businesses track lead costs as a percentage of sales. Some industries have a high volume of leads and low average ticket price, which can contribute to low lead costs at higher than expected cost per conversion rates." (source: Average Cost Per Lead Per Appointment Benchmarks)
Of course, you already know that the name of the game is to acquire new leads for the least amount of money possible.  In this article the lead generation ideas we'll share are designed to do just that.
The Three Rules of Getting New Leads
Rule number one: a lead is only as valuable as its purchase.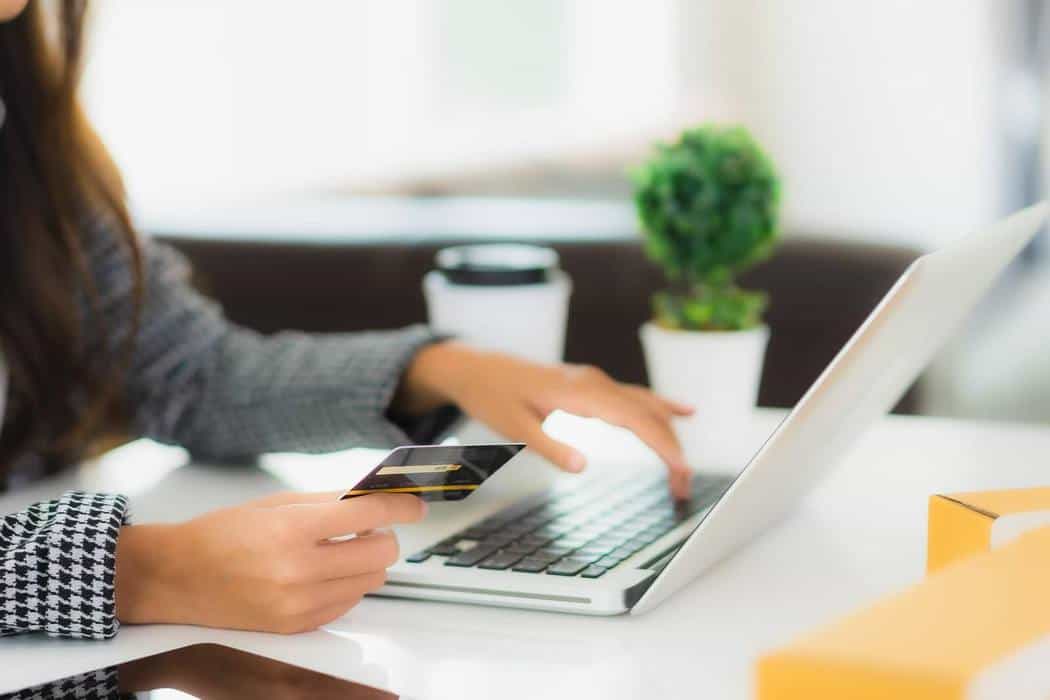 Source: freepik.com
When looking for new leads, we need to remember that the sole purpose of generating them is to drive more sales. And the purpose of driving sales is growth.
If we were to spend $100 in an effort to generate a single lead that will only make a $25 purchase, our return on investment would be rather poor.
When deciding on a lead acquisition channel, make sure you first determine the value of your leads, how many of them a channel can potentially attract, and what kind of a lifetime value you can expect from them.
Armed with that information, you can then choose a lead generation avenue that will truly work.
Rule number two: unqualified leads are worse than no leads.
A lead is only actually a lead if it is interested in your product. A visitor who is just browsing, and is in theory a part of your target audience, but in practice just a visitor, is not a lead.
This is where intent comes into play: you want to draw in the people who are actually in need or looking for what you offer. These leads who are closer to the purchase end of the funnel are perhaps more difficult to target, but also more valuable.
Leads who need more time to think about it are also good – but leads that have no interest in your offer for whatever reason (price, delivery, returns policy, level of decision-making at their company, company budget and size, etc.) should not be chased.
They should be treated as traffic and potential leads, not as someone you want to be focusing on as much.
Rule number three: leads are more important than traffic.
And finally, here's a side note on the value of leads vs. the value of traffic you generate to your website.
You may choose to focus your energy on generating a lot of traffic to a landing page, in hopes of attracting a lot of leads. And this can actually work well.
On the other hand, you may choose to be more specific than that and opt to hunt down leads, as opposed to generating a more generalized traffic.
Both of these methods are valid, but leads should trump mindless traffic – unless you make money from the ads on your website, in which case traffic is what you are looking for.
The methods we are going to list can do both – it's up to you to craft more or less targeted campaigns, to promote them to wider or narrower audiences, and to sift through the information you gather with more or less focus on lead value.
The best ways to generate new leads
Bear in mind that you will require different marketing channels (ranging from social media to a blog), and you may also need to invest in new pieces of content or promotion. With that said, here are six of the best ways you can generate new leads:
1. Nail down your target audience
The most important thing you can do to get new leads is to target a very specific audience who are struggling with exactly the problem your product or service solves.
There's a saying out there "You can sell anything to everybody".  It seems counterintuitive, but when you try to get leads from a broad audience, you end up watering down your offer so much, that no one sees themselves as needing what you're offering.
Read More: How to Profile Your Ideal Customer
2. Map out your process for getting leads and converting them to customers
A little time and effort spent upfront will save you months of wasted time and money.
Sit down and map out exactly how and where you will collect leads.  Then make a list of emails that you will send them after they provide their email address.
You will also want to consider what free offer you will give them that provides the most value to them and then what your next offer will be.
Another way to do this is to start with the thing you most want to sell and then work backwards.  If you're a real estate agent, your ultimate goal is to get a new high-priced listing. And you might target newly divorced women.  A great lead magnet might be a checklist that helps new sellers prepare their home for sale.  You might also offer a series of emails that provide helpful tips and a call to action to call you for a consultation.
3. Optimize your landing pages and social media profiles
Many new leads might find you by searching on specific keywords or phrases related to the problem they are trying to solve.
Take the time to optimize your landing page(s) and social media profiles using these keywords and phrases so that these potential new customers can find you.
Don't forget to include the link to your special lead generating offer in every profile on your social media.
Another important component of your lead generation are platforms like YouTube and Pinterest.  They drive incredible amounts of traffic because they are, in effect, search engines. So, make sure you post and optimize any content you put there.
4. Advertise on Facebook
Facebook is still a very cost-effective way to reach very targeted audiences with offers that they can get excited about.
The ad should be closely related to the content people are clicking through to. If there's any confusion, people are more likely to click away, assuming there was a mistake.
Use eye-catching, bright colors, rather than blues or whites. The latter tends to blend in with Facebook's branding, suggests James Scherer of Wishpond.
Run your first ad based on a "lookalike audience," which uses your list of imported customers to find similar Facebook users.
Know the difference between CPM (cost per impressions) versus CPC (cost per clicks). Read through Facebook's guide on this before choosing one or the other.
5. Offer a free trial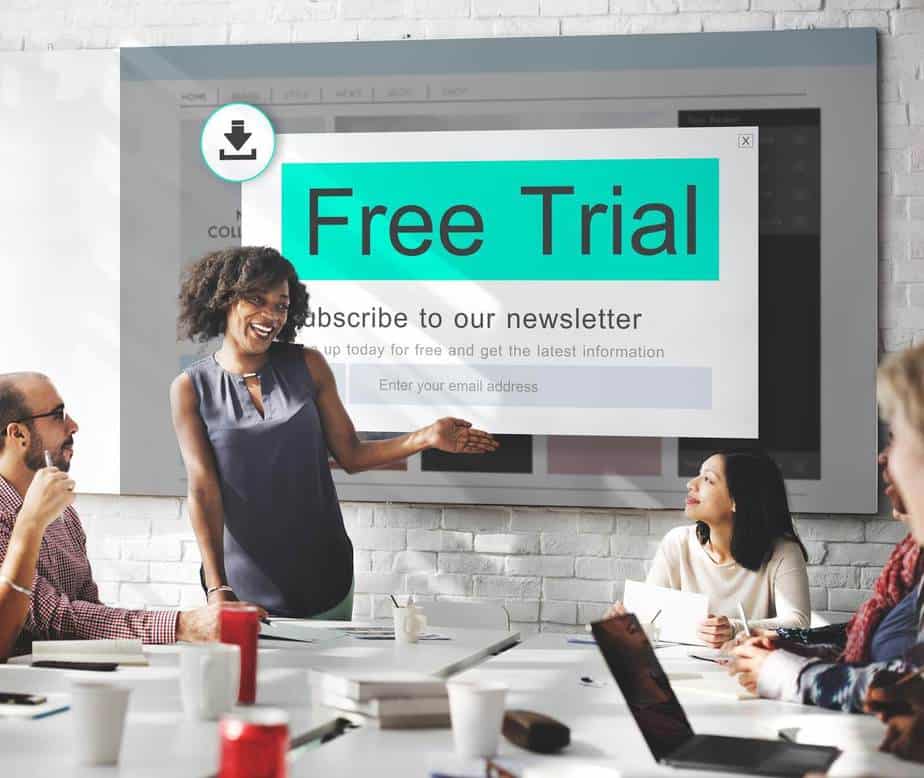 Source: depositphotos.com
Trials are one of the best ways to generate leads – and a great lead into a conversion.
Not only are you gathering information about your leads, but you are also growing your user base. Even if someone decides to cancel their subscription after the trial period, they will still have seen the product, know how to use it, and may return.
The key with free trials is to offer them prominently on your homepage and to make the process straightforward. A great example of this is how inFlow clearly displays the free trial right in the middle of the homepage with an orange button that stands out.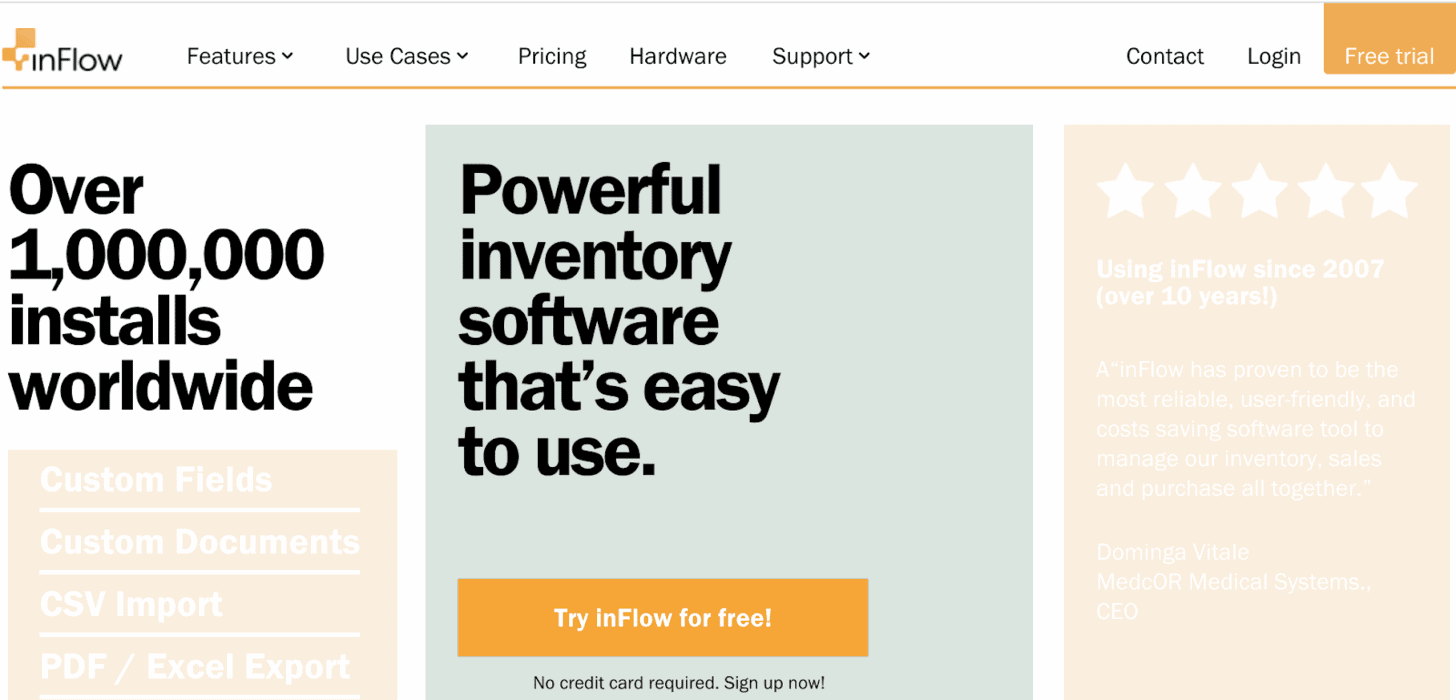 Source: inflow.com
Don't ask for credit cards if you don't have to, and don't ask for too much information. Make it easy to sign up and easy to cancel.
However, your goal should still be to turn your free trial leads into customers – and not just to let them do it on their own.
6. Get recommended on social media
While most people like to ask for referrals, Google reviews or testimonials, you can focus your efforts on social media recommendations.
Encourage your customers to tag you in their photos or stories – when you deliver a product, add in a note with your social handles; ask your clients if you can take a picture for Instagram and tag them, and so on.
People love to browse companies on socials, and they often do so from friends' posts. Remember to also always share and like or say thank you when someone has mentioned you.
7. Rely on unique data and research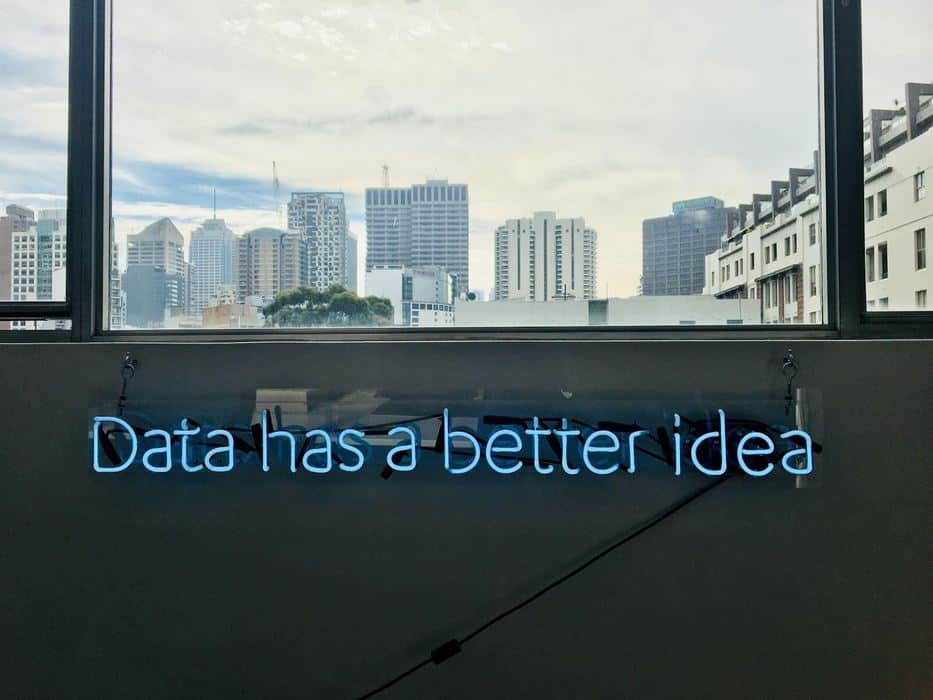 Source: unsplash.com
The one thing that can help you generate more leads is to gain their trust and establish yourself as a source of unique information.
In the online world, there may exist dozens of companies who offer the same services as you, but by demonstrating unique insight and showcasing how the data you have collected can help your products or services perform better, you will be elevating your own value.
Leads at the bottom of the sales funnel will appreciate this.
Let's look at a real-life example to illustrate that point. Here is a study from Zoma about the connection between the busy lives we lead and the way we sleep. Considering that the product in question is a mattress, the connection is clear to spot; the data this company has unearthed will help them design a better mattress, and this approach is a great lead magnet.

Source: zomasleep.com
8. Use video
People will often prefer watching a video as opposed to reading an article, and this can be a great way to grab their attention.
You will, first of all, offer a real solution to someone who is looking to solve a problem. And you will also be creating new content that you can then use for further marketing purposes.
However, bear in mind that these videos need to be good – not in the overly-produced kind of way, but in the "what are you saying and how can it help" kind of way.
You can shoot with a phone, record live streams, or use your webcam – but you need to remember to be concise and offer value.
Here is an example of how simple (in terms of tech) videos can be used for lead generation.
Read more: How to create a video sales letter
9. Create and share your best content
Another thing potential leads like is data – and the best way to get someone to trust you with their information (thus turning into a lead) and purchase (revamping into a customer) is to give them everything they are looking for.
Don't skimp on the quality of the content that you create as a lead magnet. Your lead magnet, or free gift that you give a new lead in exchange for their email has to be your very best content. It's your first impression and builds your credibility and trust factor like nothing else. If a new lead receives your best content, they immediately think "WOW! This is amazing! If this is what they are giving away, what they are selling must be even better."
This can be anything like size charts, color choices, instruction guides, ebooks, and so on.
By sharing information, you are drawing someone closer in – they will understand the use and the benefits better, and be much more likely to convert.
10. Share your expertise
Instead of focusing on the example of others or trying to write general content that can be applied to anyone, see what will happen if you do the opposite and use yourself as the example.
See what happens when you use your own product or service, what you have learned after making the same product or selling the same service for hundreds of times, what you are doing differently than before, etc.
That way, you will again make yourself more approachable, and you will also offer real value that has been proven to work. Here is an article to show you how this can be executed.
11. Stay in touch with email marketing
As you're collecting leads, be sure to stay in touch using email marketing.
A study by Experian found that personalized emails generated up to six times higher revenue than non-personalized emails and campaigns.
These days there are many different email marketing tools for every budget.
12. Send discounts and coupons
60% of Consumers Love To Receive Digital Coupons; 50% Are More Likely To Visit A Store If They Have Received One.
When you see a statistic like that, why would you not give people what they want.  This is a terrific way to convert leads to customers.
13. Develop and use a referral marketing system
Referrals are still the number one marketing tactic used by small business owners.  Leads that come from referrals can close at a rate of 8 out of 10.
Many small business owners look at referrals as a happy accident.  Instead of doing that, put together a referral marketing system.
Conclusion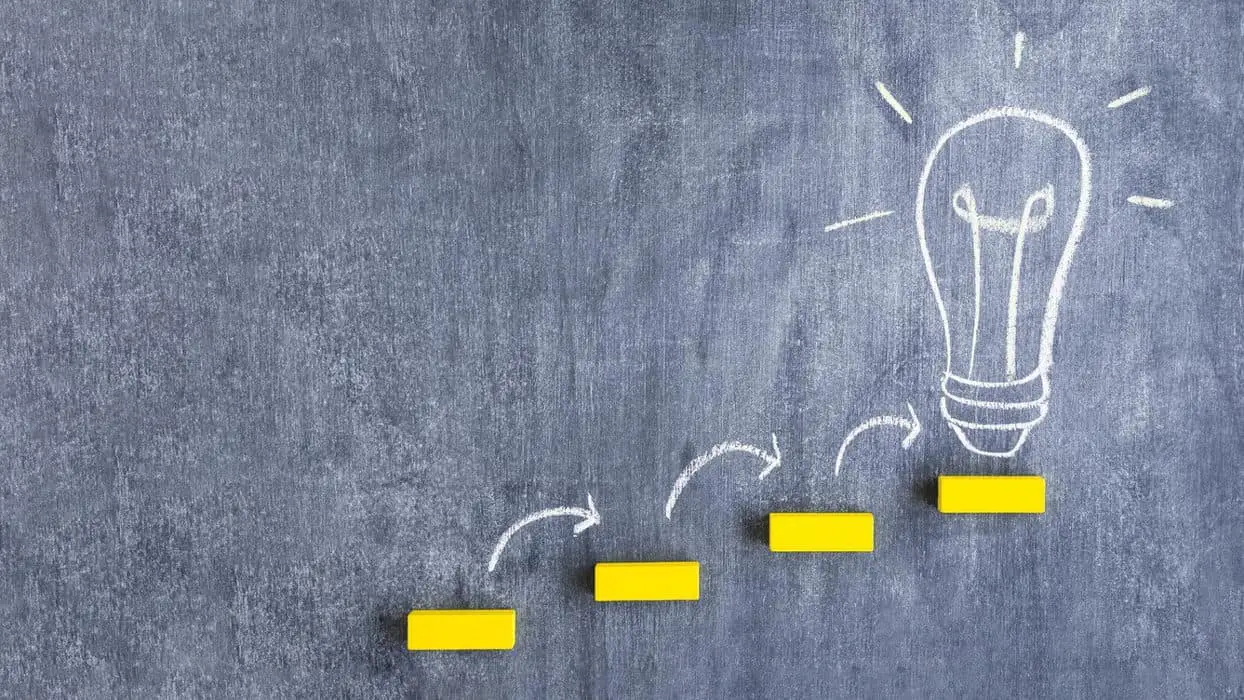 Source: freepik.com
Lead generation can be boiled down to a few very simple ingredients: know your brand and product/service + know your target audience + be creative enough to spark their interest.
While all of these tactics work well on their own, the best way to make them work for you is to see how you can twist them to fit your brand, rather than forcing your brand to fit them.
Staying true to yourself and providing real value should shine through every lead generation tactic – and it is the brightest avenue that leads to more conversions.