These link building ideas are ideal for content marketers who don't have the resources or the inclination to run around begging for backlinks from high quality websites.
The biggest names in SEO recommend that you email sites and blogs that have a good reputation and ask them to link to you, publish a blog post, add a resource or any one of these outreach strategies.
I delete every single one of these requests because they create work for me and don't bring value to you.
Link Building is an SEO tactic designed to give your website and brand a boost by telling Google that respected, popular and authoritative sties consider your website an authority as well.
Google has gotten sick and tired of all the slick link building tactics to game their ranking system and has been actively looking for other ways to gage the overall quality level of a site.
Backlinks are Votes of Confidence and Trust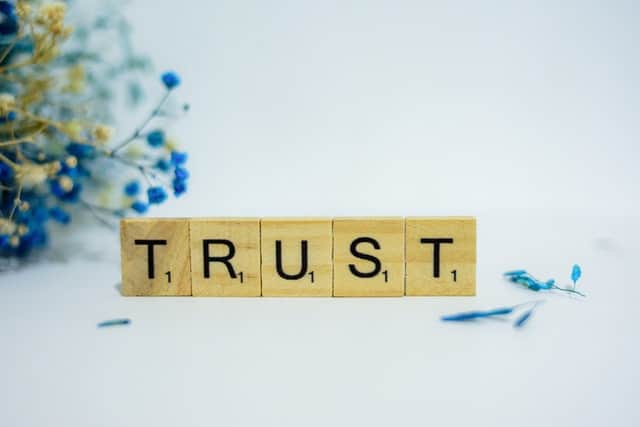 Link building ideas are all about getting backlinks. A backlink is basically a hyperlink from another website to your website. The purpose of backlinks is to give the reader additional information about the word, phrase, name, or number. It's basically a footnote or supporting source for something that you've mentioned.
When a lot of people use the same source around a specific topic, Google sees this as a vote of confidence and ranks that page higher in search.
Another way to say this is that backlinks are like referrals. If enough people like what you have, they will refer it to their friends and family.
These Link Building Ideas Are Part of Your Branding Strategy
I like to think about building backlinks as a branding strategy. Remember that the idea behind backlinks is to drive readers to a trusted resource.
If you want to be that resource on a particular topic, you have to get your name out there.
This means creating unique content that answers specific questions and promoting that content so that people reference it.
How Do You Get Backlinks Without Begging?
Don't get me wrong, outreach is important and you can hire people to get out there and spam hundreds of blogs begging for links and to add your resource. But that's a lot of work for less than a 1% response.
Personally, I'd rather focus on creating "shareable" and link-worthy content and promoting that content.
Here are my favorite ways to generate content that drives traffic and gets links.
The Best Linkable Content Answers Questions
Instead of begging people to link to you, look for very specific questions that aren't being answered well in Google search.
The content that provides the best, most specific answer to a specific question has the highest probability of ranking on the first page.
If you're in a very specific industry, you'll find plenty of opportunities where there isn't a lot of competition.
Conduct Original Research With Infographics
One great way to get backlinks is to conduct original research and present your findings in an infographic.
These days it's super easy to run polls, surveys or even summarize meaningful conversations and report those results.
Here's how:
Make a list of topics you're curious about
Decide on whether to use a survey or poll
You can use your own community OR you can even recruit people to take your survey. I use QuestionPro and can purchase survey respondents from their general population for a reasonable price. Yes, it's more expensive — BUT, I see this as an investment in content rather than spammy backlinks. But that's just me.
Analyze the data
Create infographics
Publish and share
Curate Data and Statistics
Another variation of this is to do secondary research. Collect the results from other people's surveys and publish them.
Some industries or topics have a lot of research. The challenge here is to create something unique.
While others don't have enough research. So you'll have to see if this is a good idea for you and what you can do with it.
Interview and be Interviewed
This is one of my favorite strategies. You can put yourself on the "speaking circuit" as an expert and be interviewed for articles, podcasts, webinars, etc.
You can also interview other people in your industry.
Most interviews are posted on websites and are also referenced by other articles. So this is a great way to build your authority while creating content.
Quizzes, Assessments, Tests, and Profiles
User generated data is the next big thing. You're going to start hearing and seeing more about Web 3.0 — the next generation of the web.
In this next generation of the web, you will want to OWN data about your customer. It won't be shared as easily.
This is why Quizzes, assessments, tests and profiles are so important. Not only will you get awesome custom content, but you'll also have customer data that you can use in your own business.
Testimonials and Case Studies and Logo Placements
If you get the opportunity to give testimonials and participate in case studies — take them.
This is a great way to get links back to your website from vendors and partners with whom you work.
Speaking, Webinars, Online Events and Summits
One of the best ways to get links back to your website is to participate in speaking engagements, webinars, and online events. This not only allows you to share your expertise with others, but also provides an opportunity for others to learn more about you and your business. In addition, many of these events allow you to include a link back to your website in your bio or profile, which can serve as a valuable backlink.
Contributing Content to High Quality Websites
Guest posting is still effective. Just don't blast a bunch of websites to get the opportunity. Instead, reach out to your network and people you know and talk about opportunities to contribute quality content in an area that their audiences are interested in where you can provide insights.
In conclusion, these are just a few of the many ways you can get links back to your website. By creating high-quality content and promoting it through various channels, you can earn valuable backlinks that will help improve your search engine ranking and visibility.